Atlassian Team Plays Online
Empathy Mapping

Empathy mapping helps you derive
insights from your user research and
foster a greater awareness of — and
empathy for — target customers.

Miro is the #1 visual
collaboration platform trusted by
over 8 million users around the world
Before the exercise

2. Try using the tools
for this Play: sticky
note, comment tool,
timer plugin,
Persona template
3. Invite your team
members to
Miro
and share the board
with them

4. Add the board
link to the calendar
event

Guidelines for the Atlassian Team Playbook

Set the stage
Share 1-3 personas and any user research or data you have.
Explain that the group's task for the next hour is to immerse themselves in the target personas. This isn't a sterile tick-the-box exercise you can sleepwalk your way through! Really step into their skin and imagine how they feel.
Persona template online

Put everything you know about your
customers on the canvas.

Demonstrate by doing
Before you break into sub-groups, ensure the team have detached themselves from their biases and are prepared to morph into their customer persona. To get into the mood, choose an example persona that is unrelated to your product or service and run through a quick role play.
For example, you could choose "a 42-year old who likes breakfast cereal" and walk through the sections of the empathy map.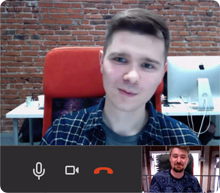 Video chat

Up to 25 users can simultaneously
participate in a video chat session.

Fill in the empathy maps
Divide the group into pairs or trios. Work out which sub-group tackles which persona, and allow 10-15 minutes to fill in their empathy map.
Remember, you can create empathy maps for an existing product to better understand how your personas feel about it right now. Or, you can create the map with a new design in mind to help articulate how you want customers to feel about it in its future state.
Pay special attention to pain points. Think about what the persona hears from friends or says about the product in terms of the pain they experience when using it.
Countdown timer

Manage and track your time while running
a whiteboarding session in real time.

Present the empathy maps
As each sub-group presents their map, encourage the full group to raise questions or items for discussion.
What insights does the map reveal? What assumptions are we making that need to be researched? Where do we have gaps in knowledge?

Comments and mentions

Start discussions in any place of the board.

Determine next steps
Did you stumble on questions that need to be answered before moving ahead? Assumptions that need to be validated? Discuss as a group what you've learned from the empathy maps and how that can be applied as you work on your project or operate and improve your service.
Assign tasks, owners, and due dates as necessary.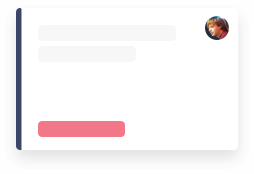 Turn sticky notes
into Jira tasks

Connect Miro to Jira to create
tasks right from the board.

Other Atlassian Team Plays
in Miro