Free digital whiteboard
for online education

Miro makes distance learning and working with classmates
or colleagues easy and fun. If you're a student, an educator
or a school, you can apply for a Miro account.

Apply today
For students and educators from accredited organizationsA public or private institution that is
considered to be a school, college,
university, or other education provider,
under applicable law, regulation, or other
identifying factor.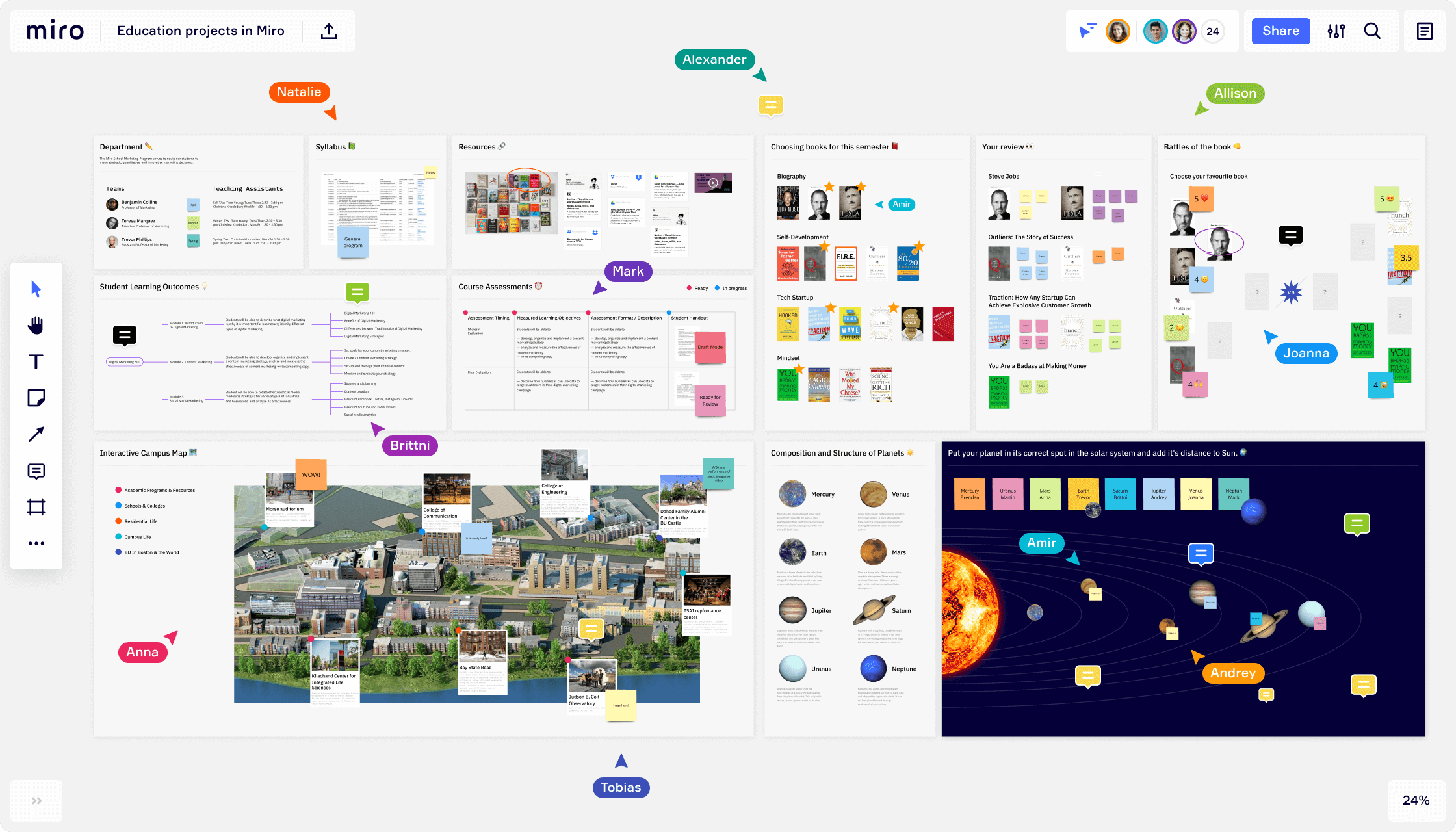 Educators and students from top
universities use Miro

Miro for education

Interactive online
classes

Faculty, campus,
district
collaboration

Learning beyond
the classroom

Engage with your students wherever they are. Guide discussions, design a research project, illustrate key concepts, leave feedback, and facilitate group work easily.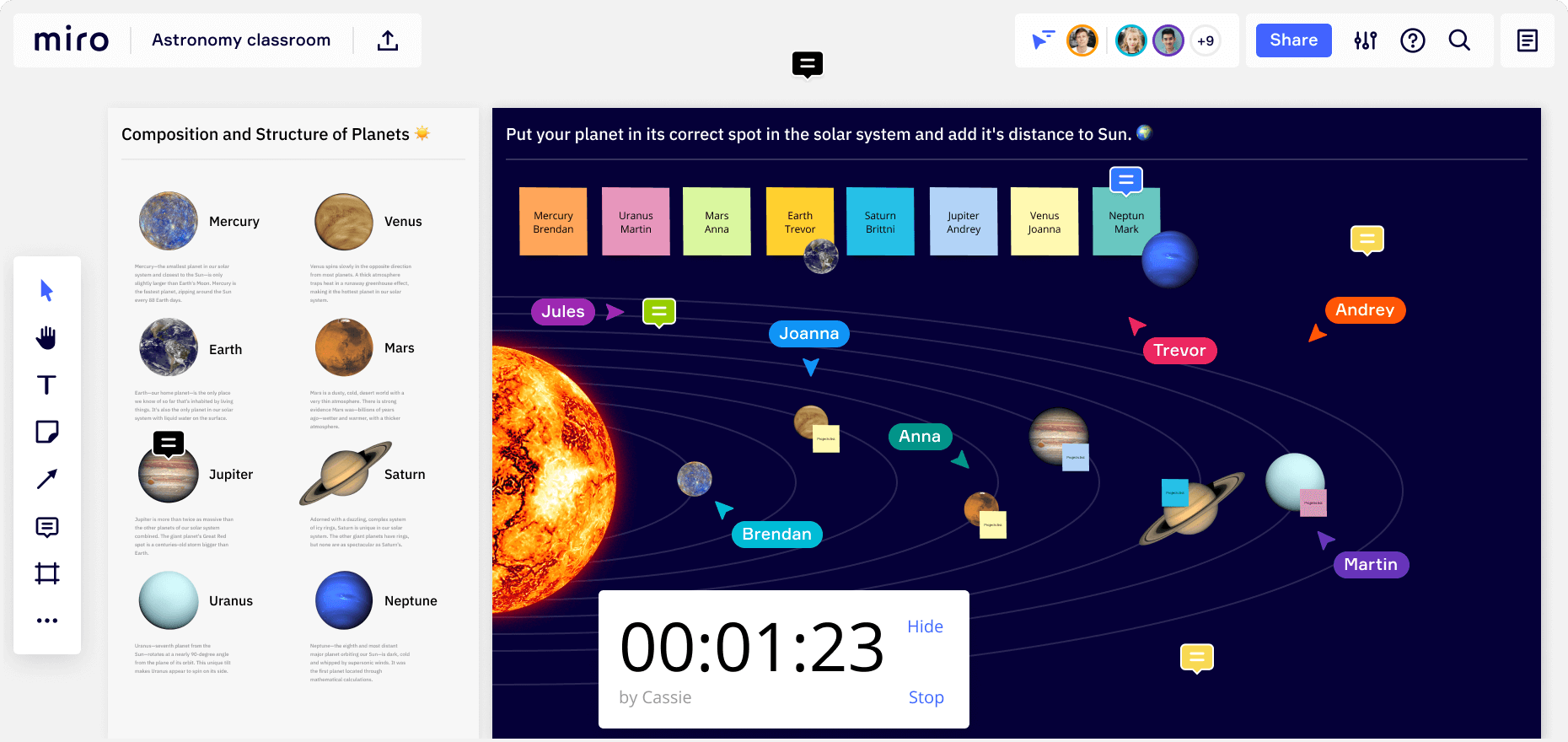 Run collaborative faculty meetings, improve curriculum alignment, and create lesson plans. Share budget proposals, assessment results, and department goals.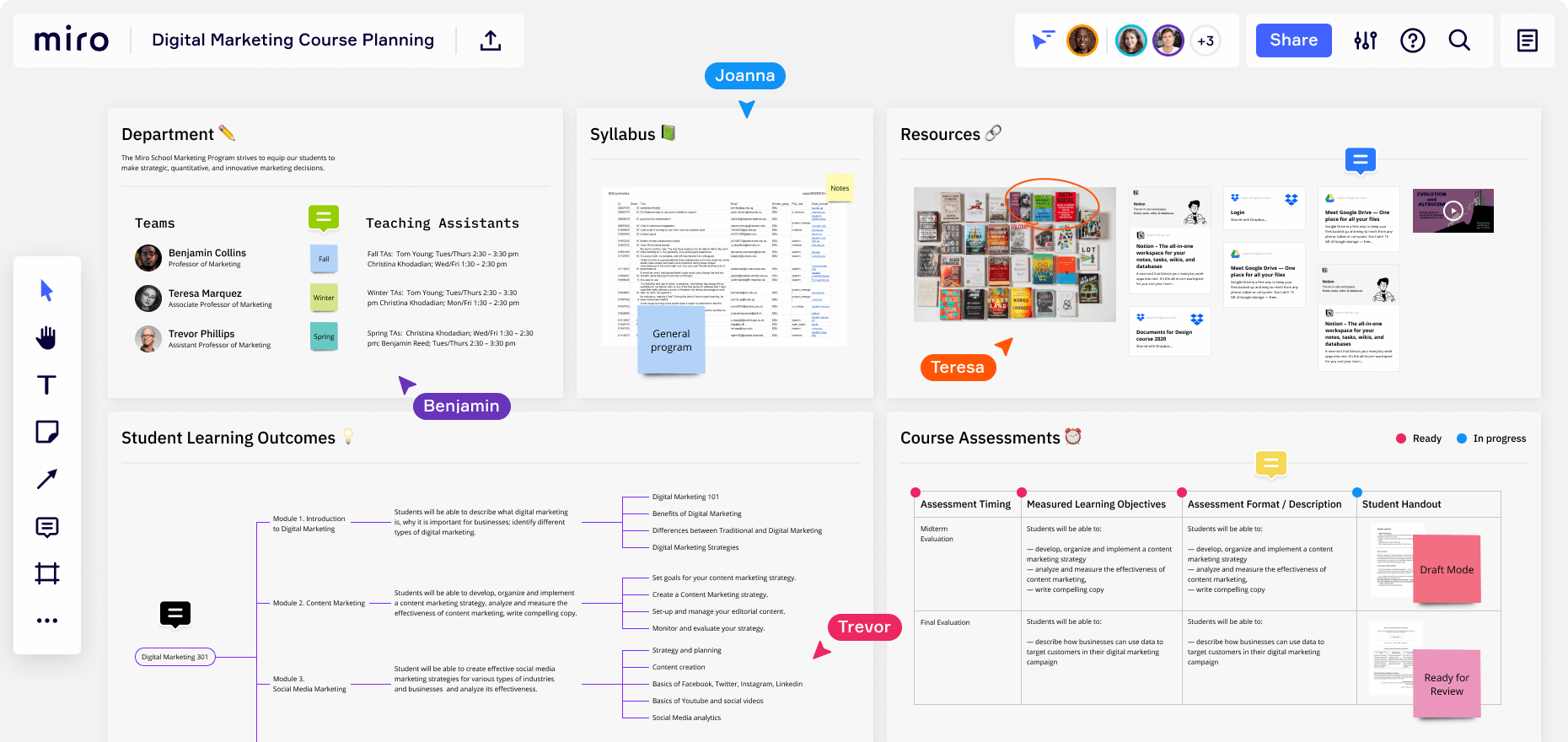 Stimulate curiosity beyond the classroom. Prepare an inspiring environment for student activities, field trips, internships, and more.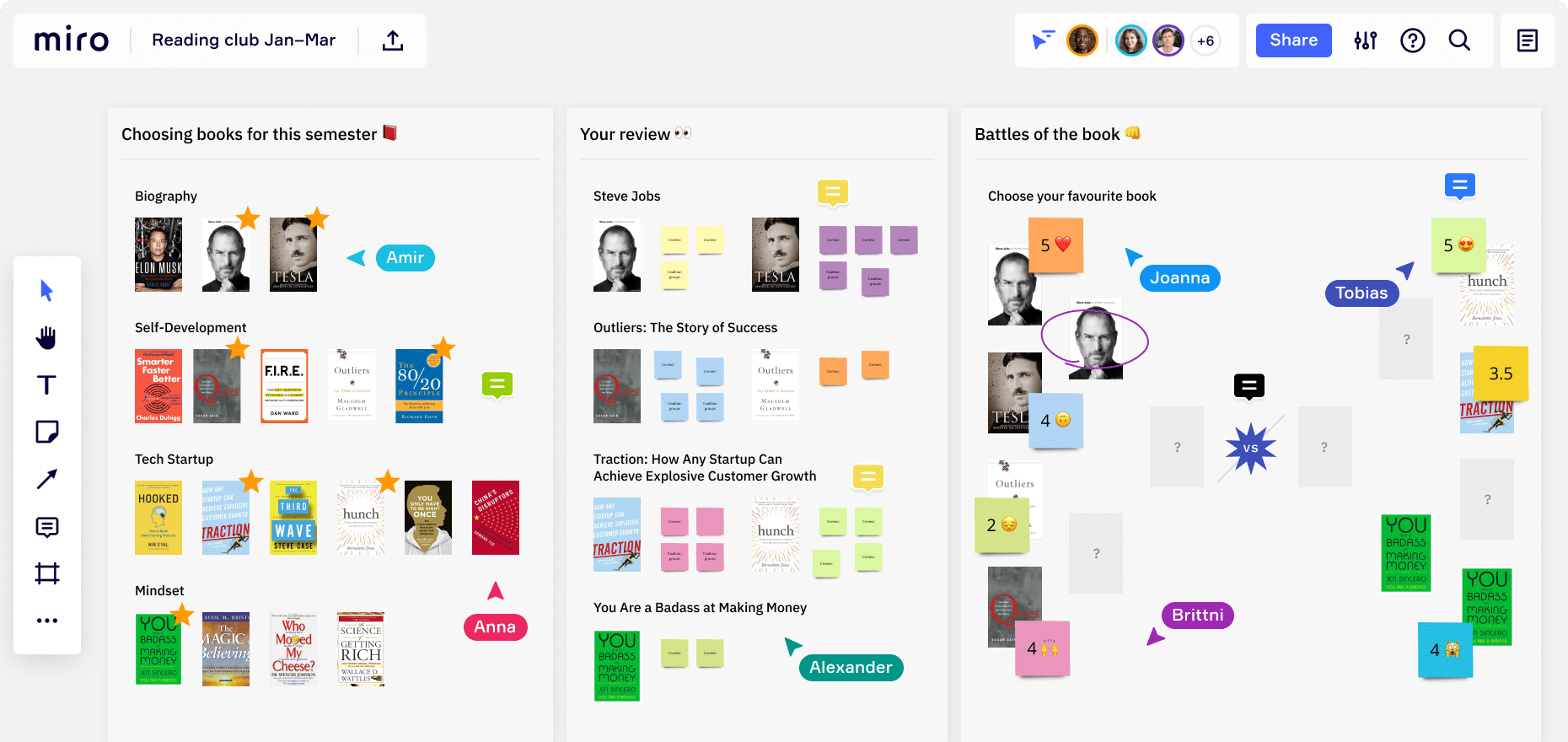 Plan and expand social engagement through virtual whiteboarding for prospective student events and onboarding, developing campus experience, culture committee engagement, community programs, parent feedback, alumni events and programs.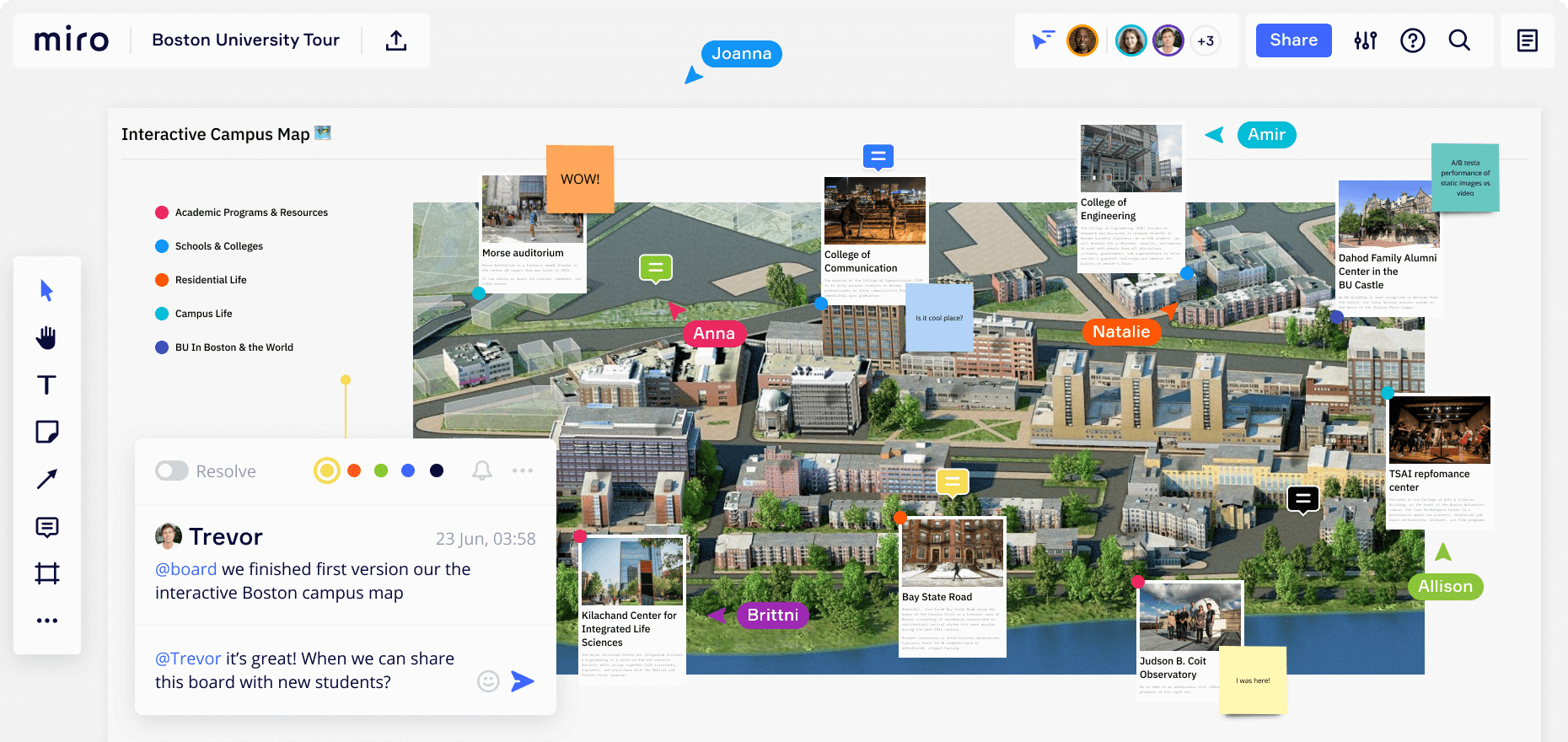 Affordable and flexible
whiteboard for education

For students

Unlimited boards


Free for 2 years


10 users, 1 team workspace


Guest editors


Slack, Google Drive, Dropbox
integrations and more

For educators

Unlimited boards


Free forever


100 users, 1 team workspace


Guest editors


Slack, Google Drive, Dropbox
integrations and more

For universities

Unlimited boards


Organization-wide account with discount


Unlimited team workspaces


Guest editors


All integrations


Advanced administration
and user management


Dedicated customer success manager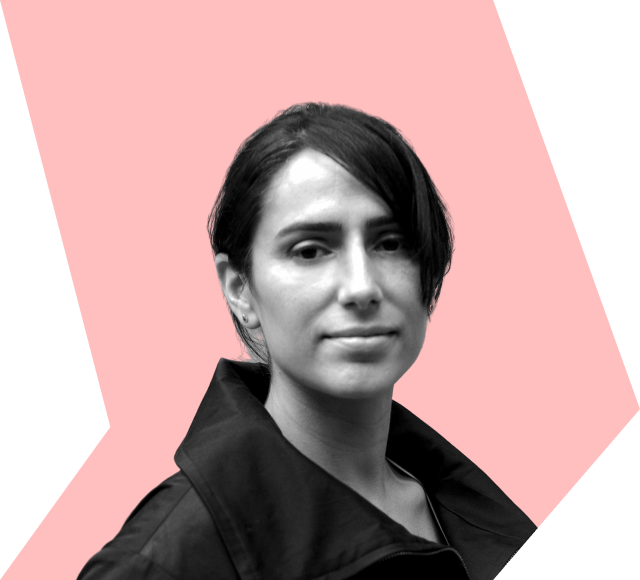 "Miro has been key as a sharing
platform where students can
see the work of the whole class."
Mariana Ibanez

MIT — School of Architecture and Planning,
Associate Professor of Architecture

Feature highlights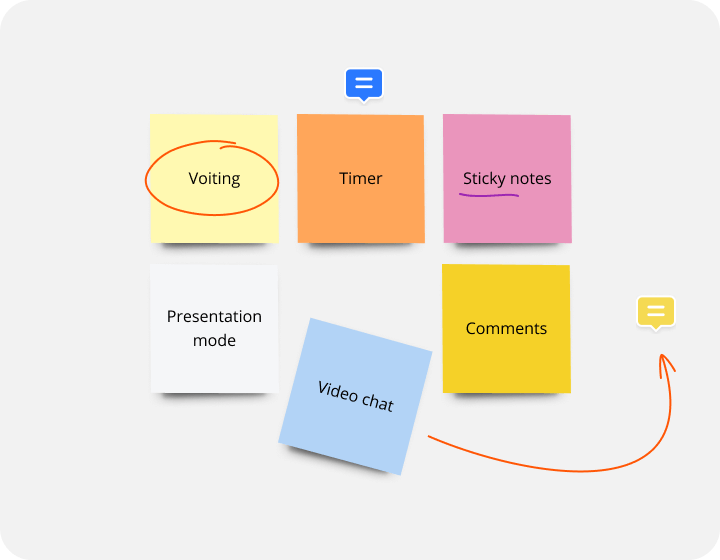 Whiteboard
essentials online

Use simple tools to create diagrams, draw freehand, capture ideas on sticky notes, add snapshots of webpages, leave comments, and more.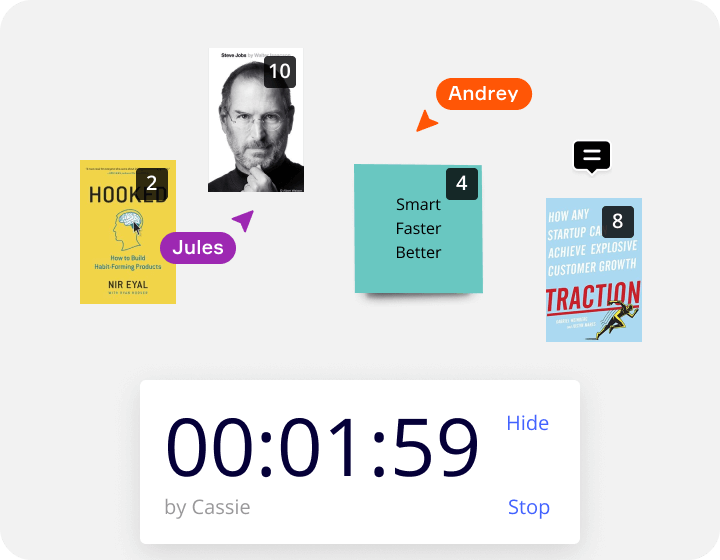 Facilitation toolkit

Keep focused with a built-in timer for team activities. See what your students see or bring everyone to the same spot on the board during
online classes
.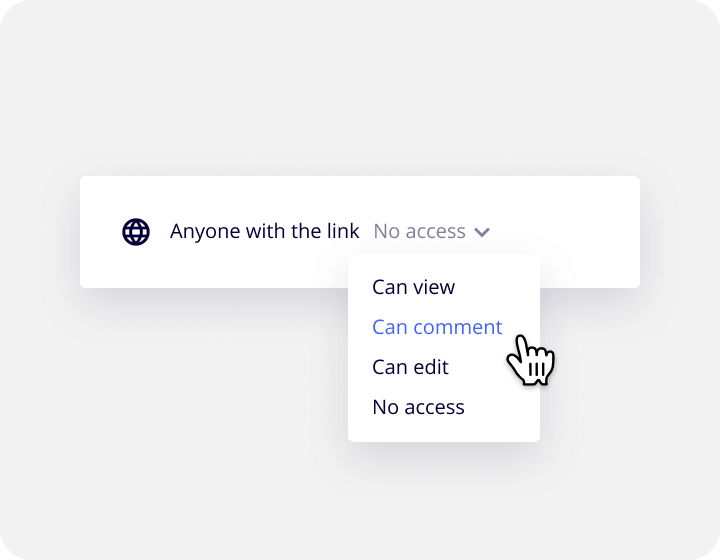 Enterprise-grade
security

Rest easy knowing Miro is protecting the privacy and security of your students.
Learn more
.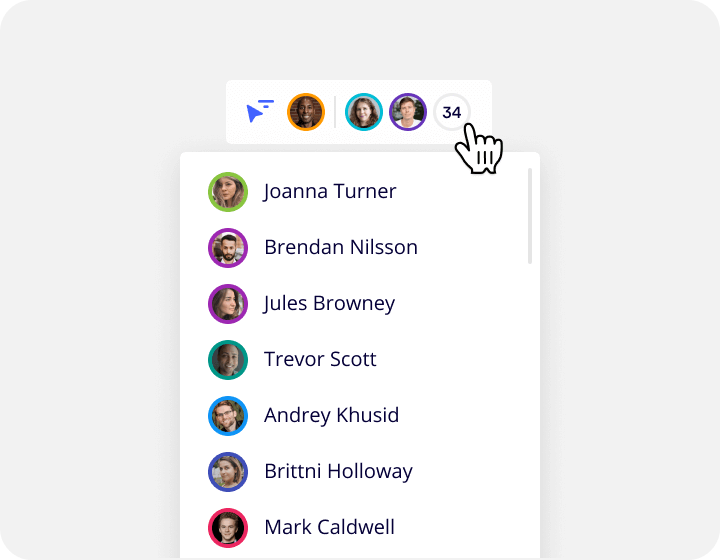 Unlimited number
of boards

Create as many infinite boards as you need. Organize them by course, research project, department, or club — the possibilities are endless!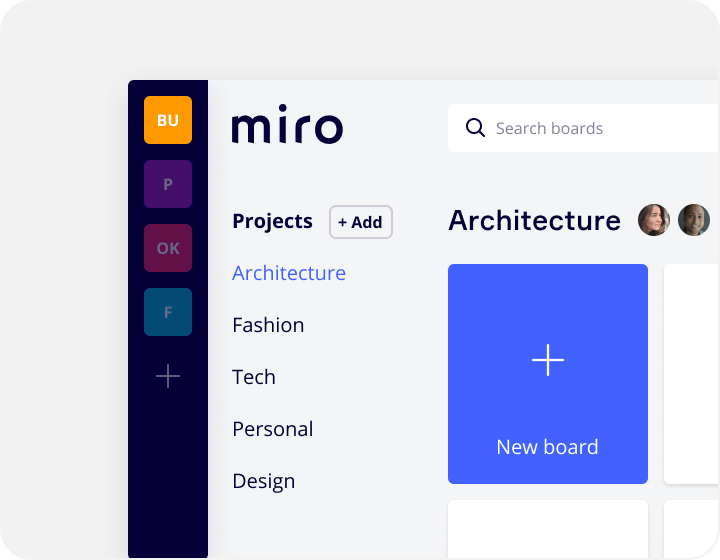 Manage the
workspace

Projects
act like folders to help you stay organized. Separate and manage access to your classes, lesson planning, and administrative work.
Works with your
digital education
toolkit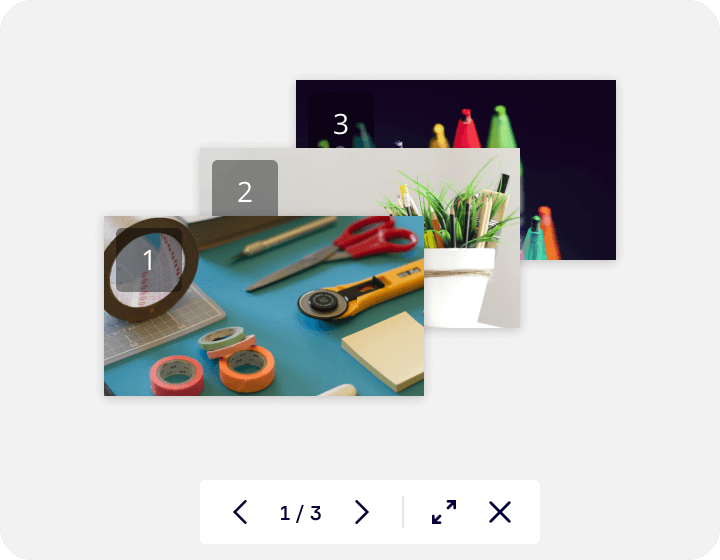 Present and
share your work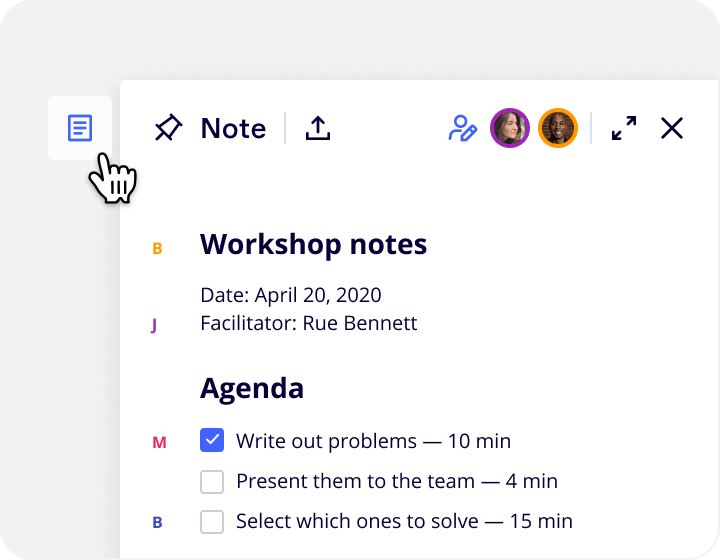 Structure board
content

Create an agenda, leave instructions, include a table of contents, make a checklist, and more using the
visual notes
panel.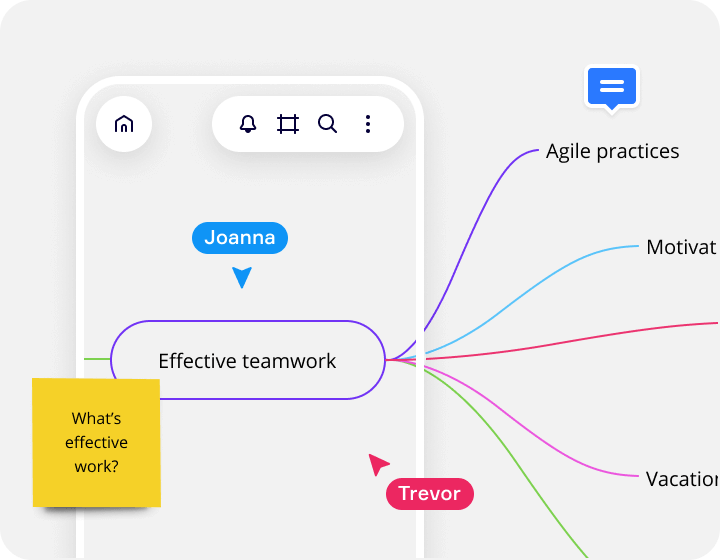 Works on any device