The online whiteboard
for collaborative wireframing

Ideate on sticky notes, map user flows, collect references,
create quick wireframes – and do all of this with your team
in real-time on one board.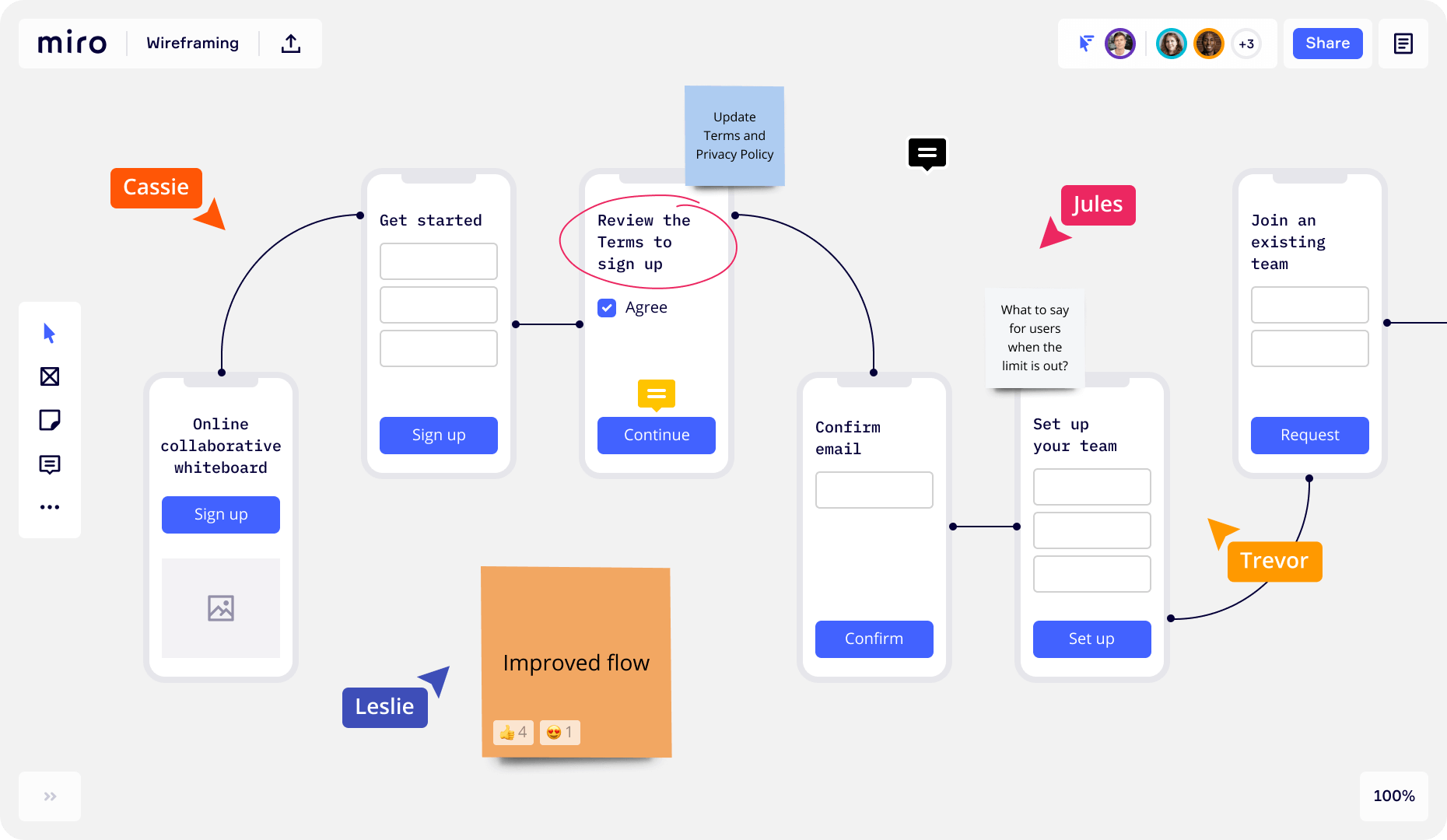 Loved by over 5 million users at great companies

Make quick
wireframes to
create alignment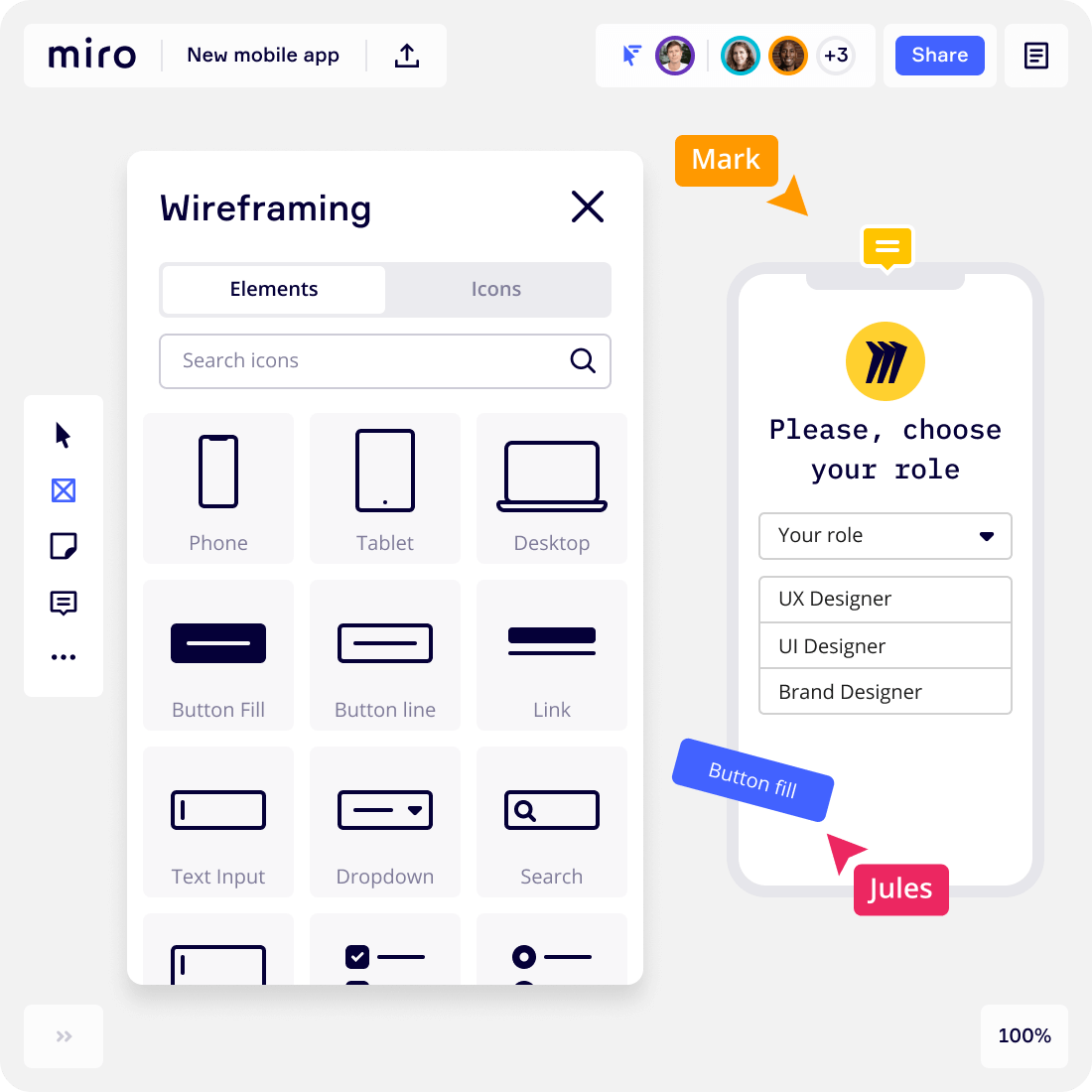 Miro wireframe template and UI library enable you to
create simple low-fidelity prototypes of website
pages and product screens in a matter of minutes –
even if you don't have much design experience.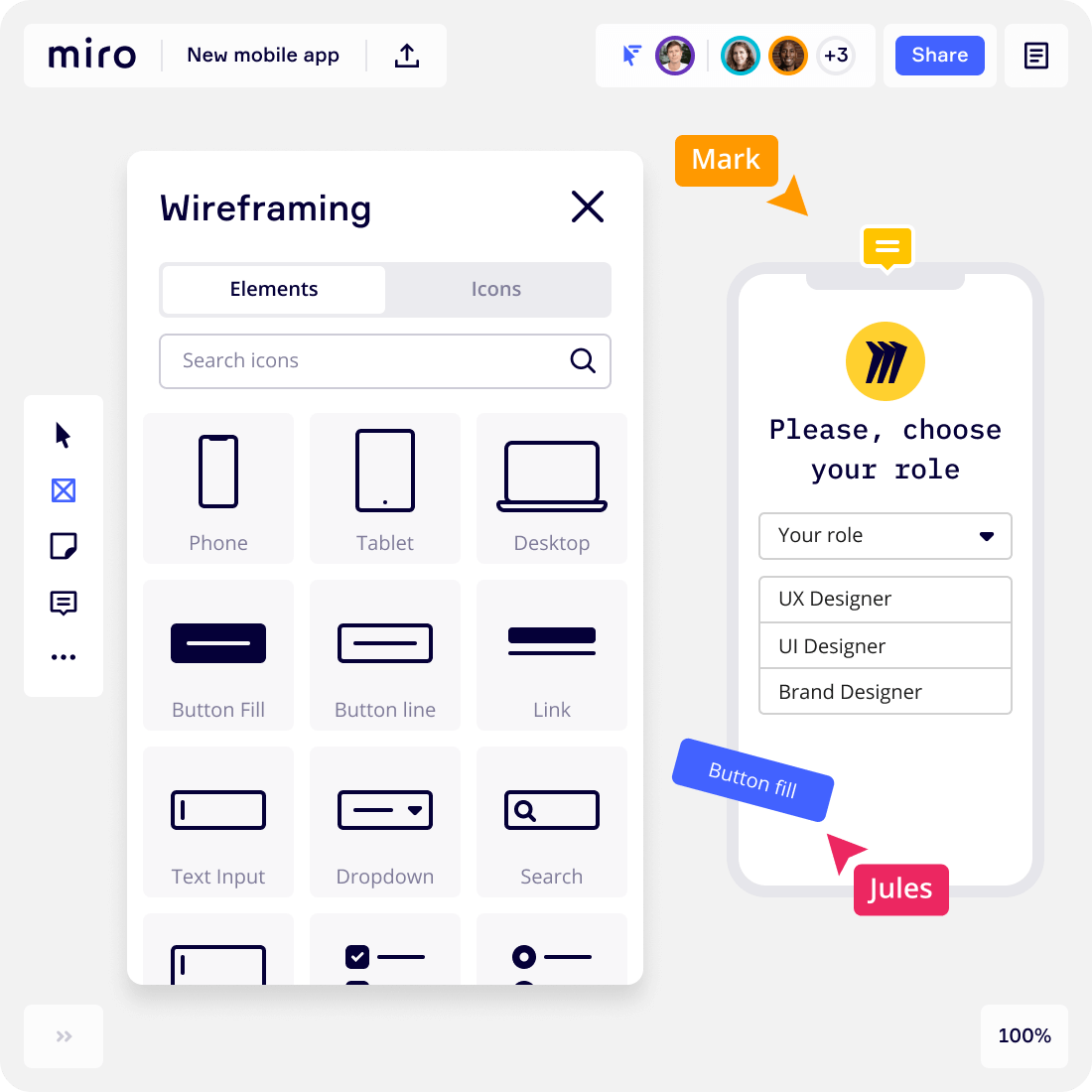 Run wireframing workshops
with your team

Create wireframes in real-time while running an
online meeting with your team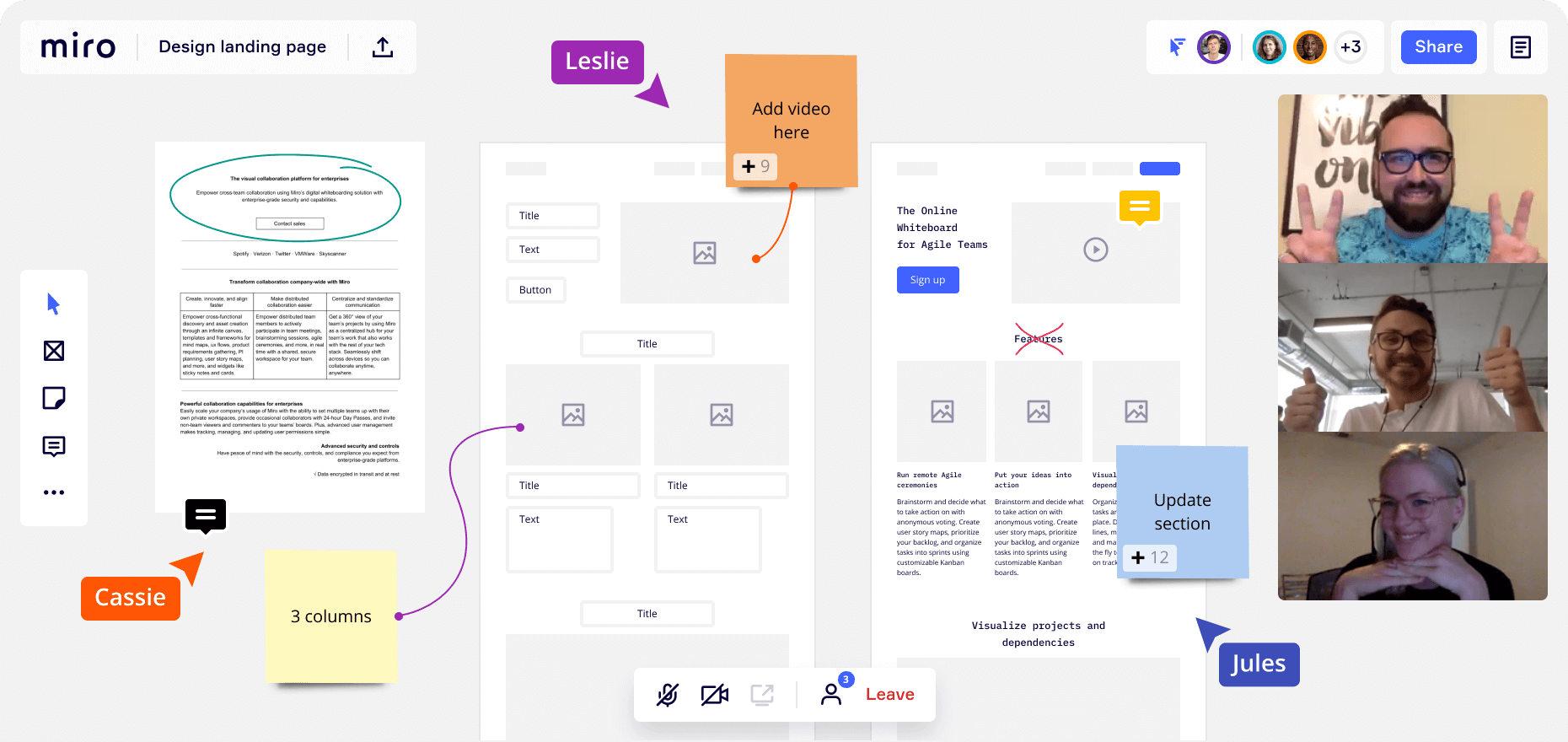 Easily get
feedback from
all stakeholders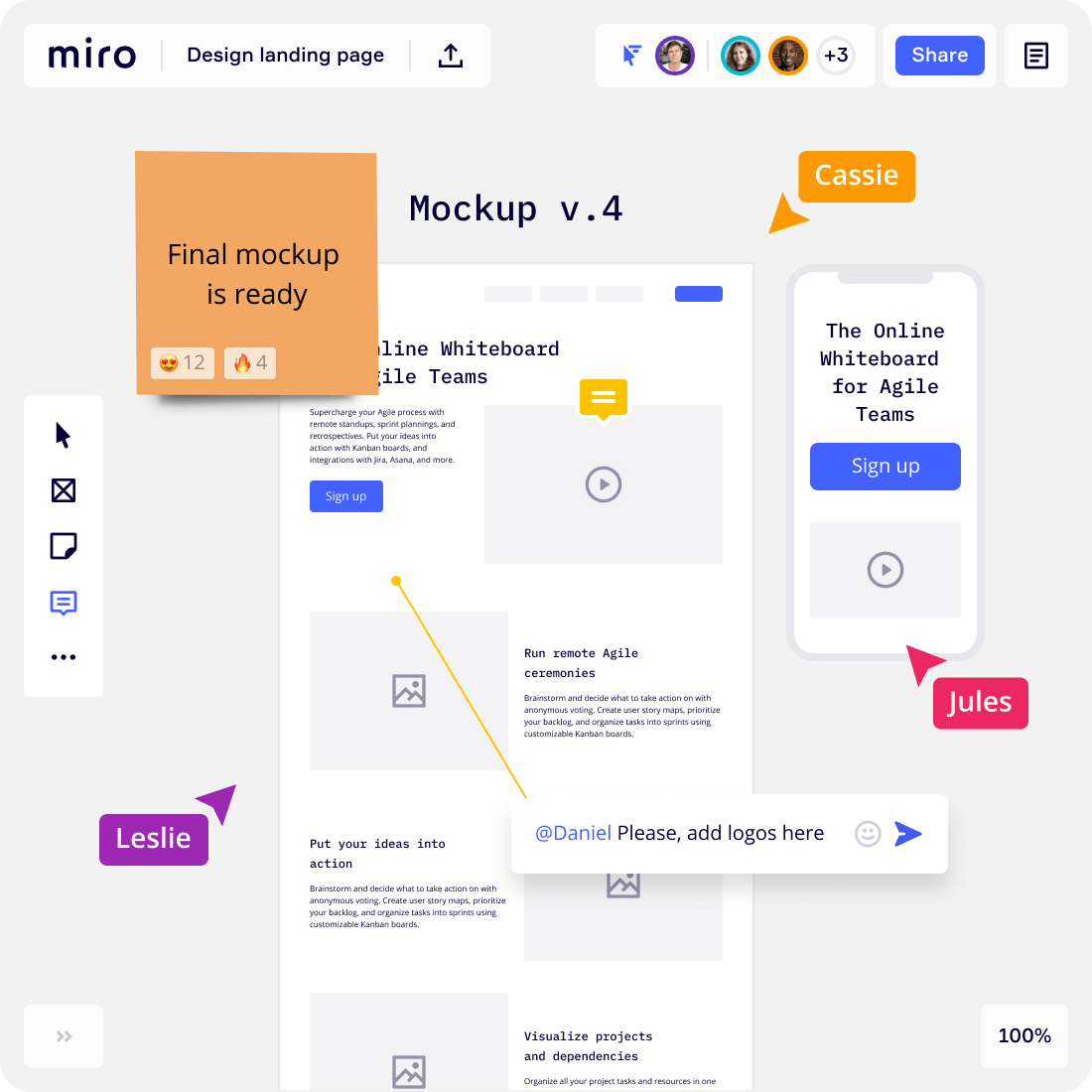 Work on wireframes, share them when ready, and
collect feedback from all stakeholders
asynchronously on a single board.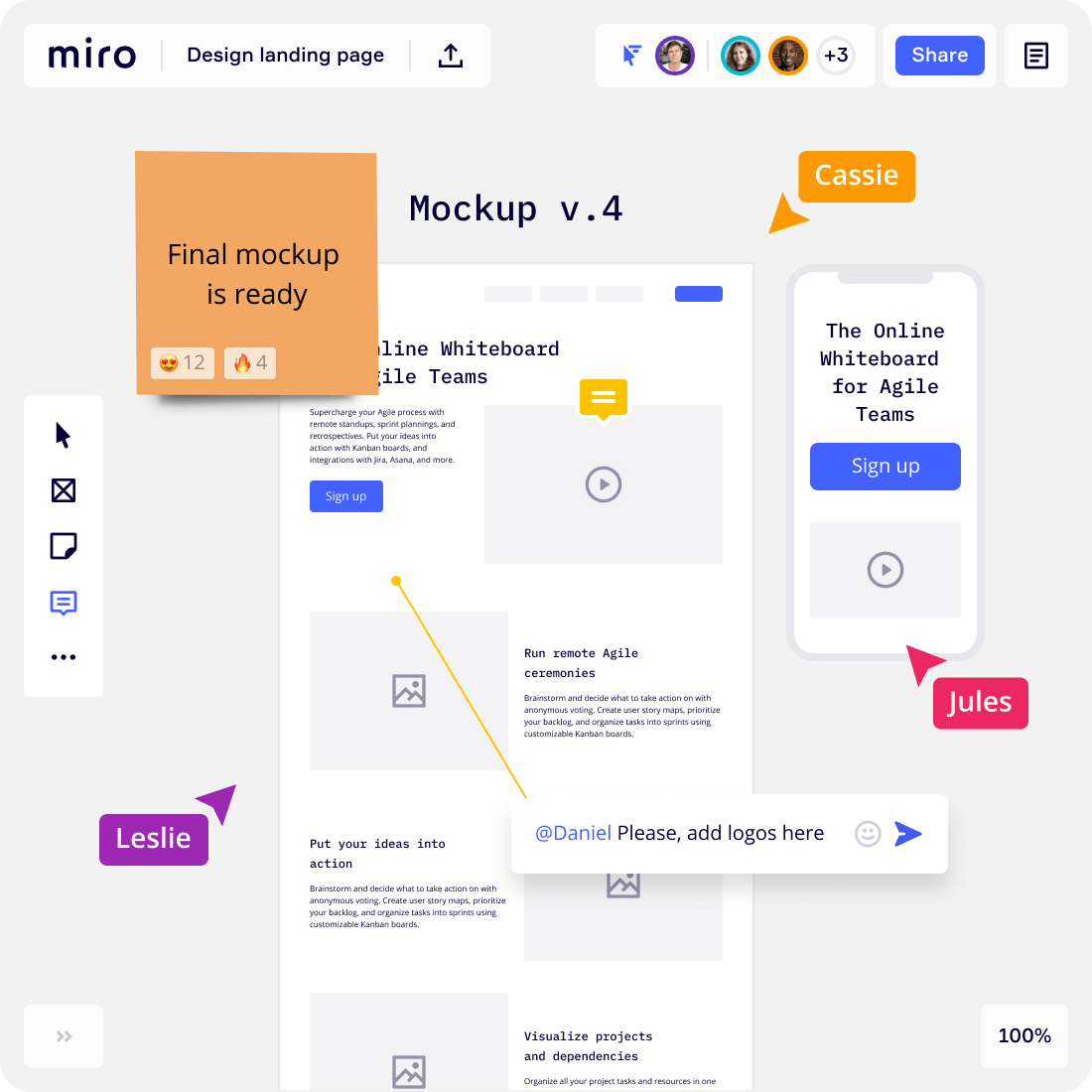 Powerful features to create
simple wireframes
in minutes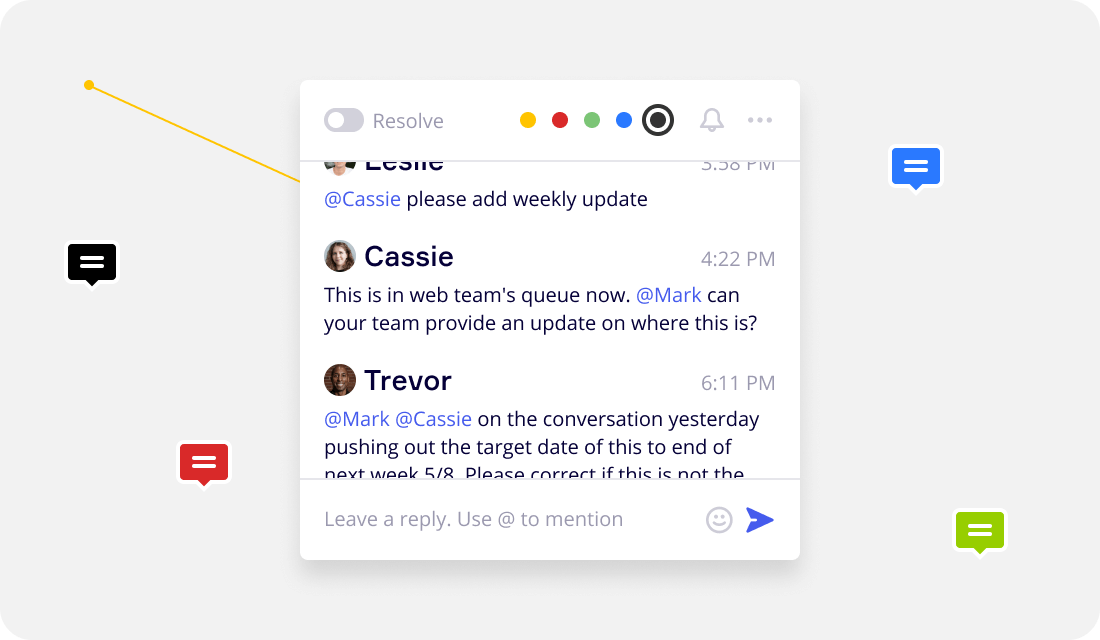 Feedback from any device
in real-time

Collaborate on wireframes in real-time and get
feedback from your team with multiple communication
options — comments with @-mentions, built-in
video chat, and more.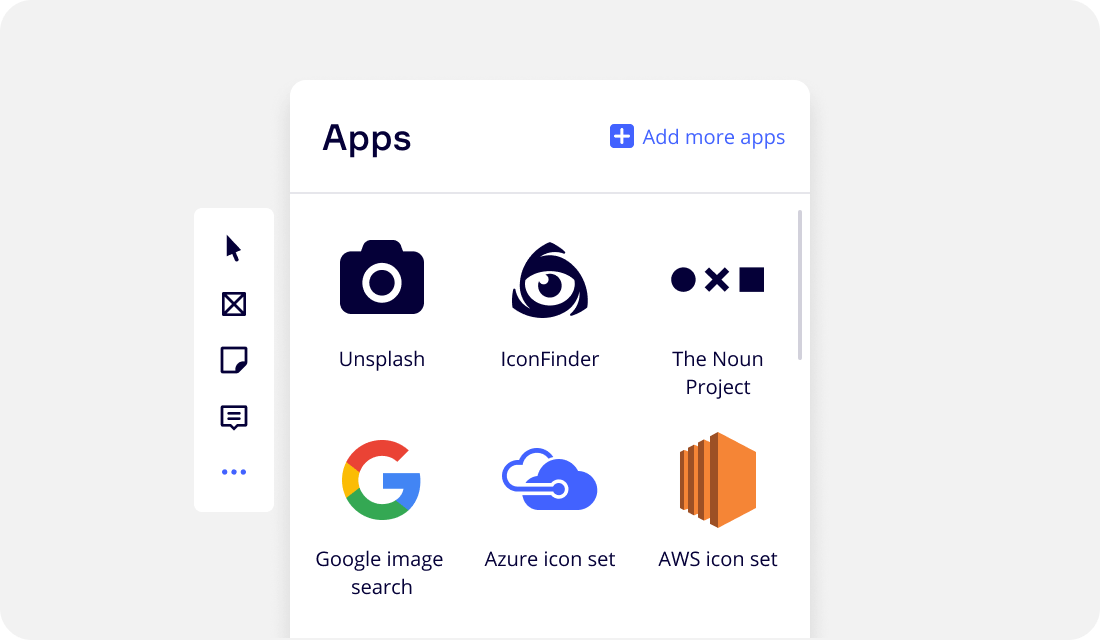 Integrations with Unsplash,
IconFinder, and more

Use Miro integrations with Google Image Search,
Icon Finder, The Noun Project, and Unsplash to create
clear and comprehensive wireframes.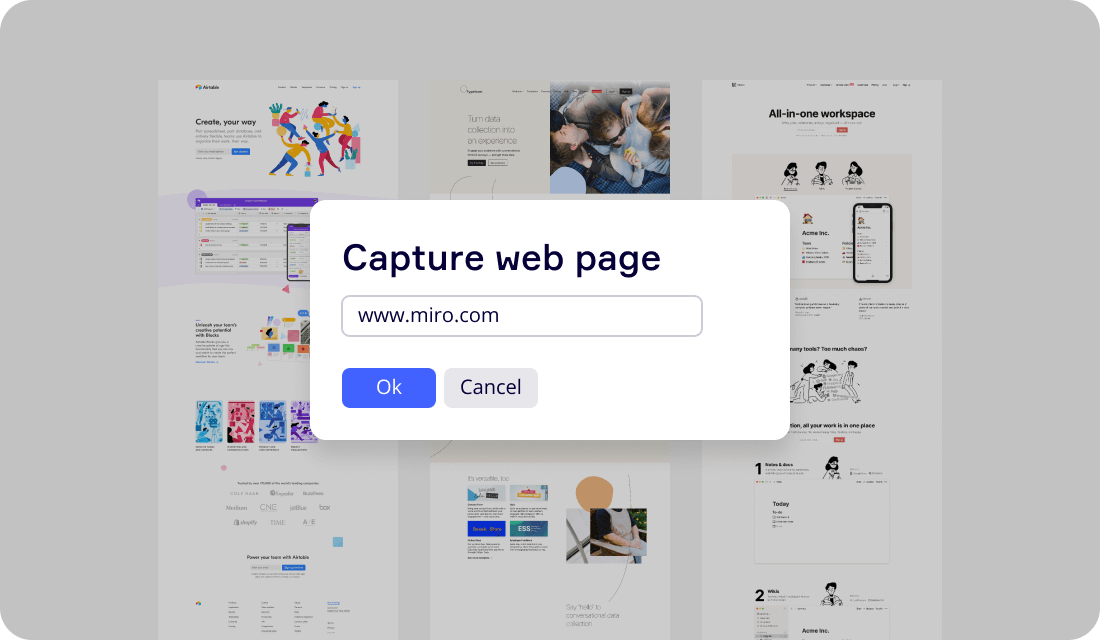 Web page capture

Capture and add references to your board for inspiration
or re-use existing web pages and product screens
to make updates quickly.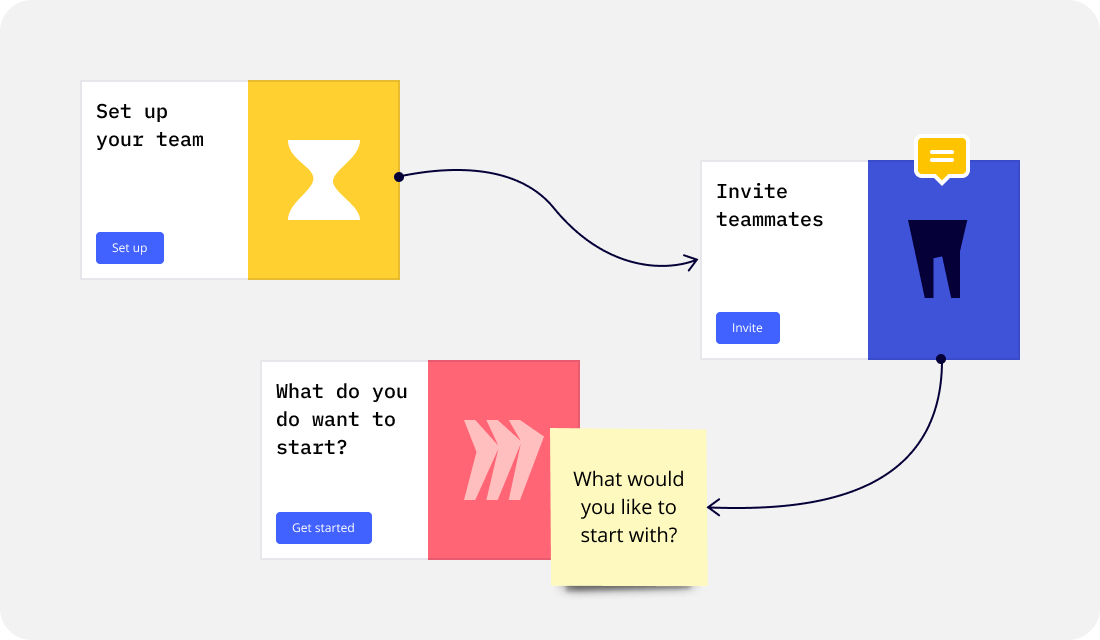 Frames, connection lines & links

Use frames to show multiple web or product screens.
Connect them with arrows and use 'link to' functionality
to visualise user flows.

More than a wireframe tool

Map processes, systems, user flows, site maps, and
more. Build from scratch on an easy-to-use, infinite
canvas, or leverage over 50 templates to get a head start.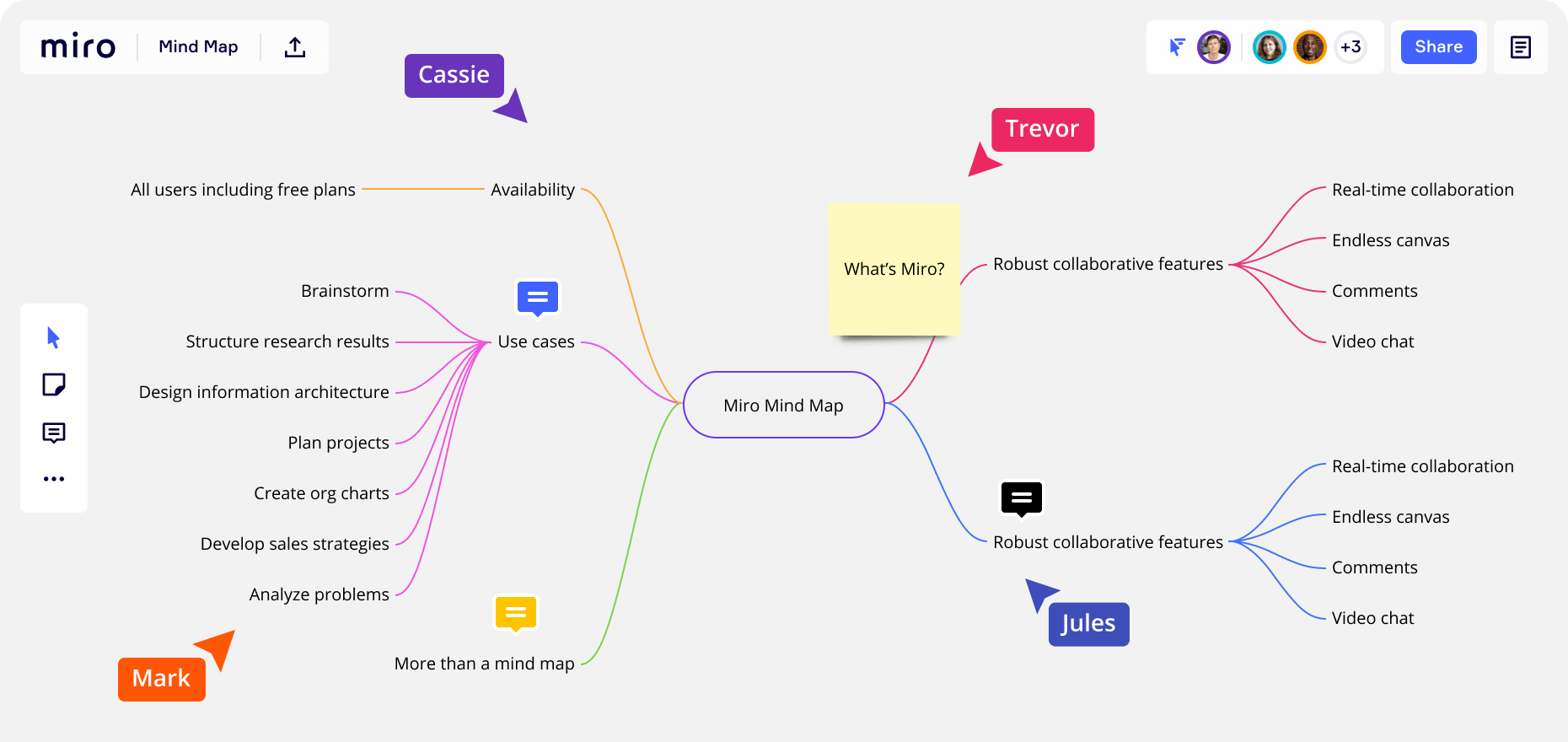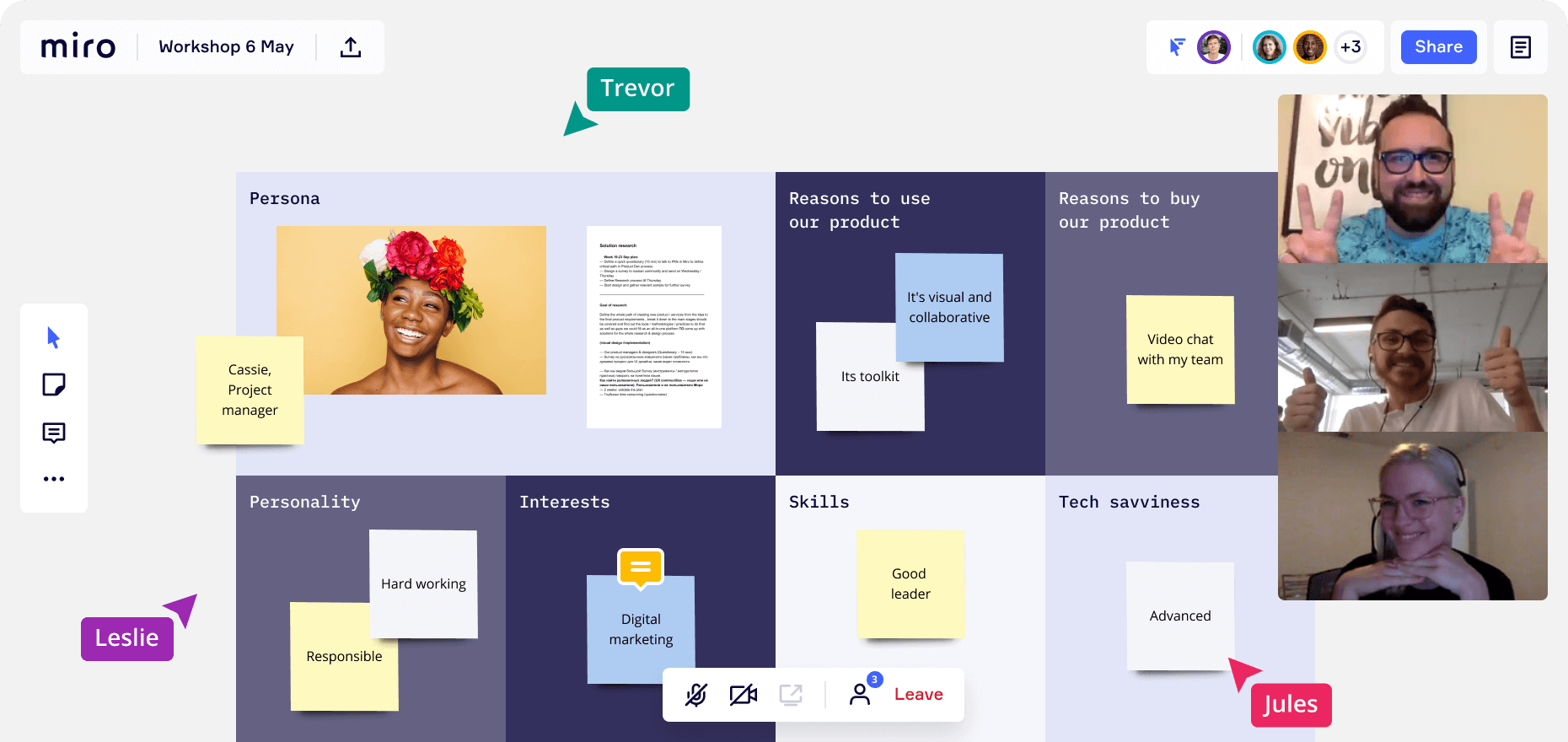 Join over 5 million people
using Miro today