Where creative marketing teams get work done
Bring teams together and create everything you need to develop campaigns that delight customers and drive business forward — all in one place.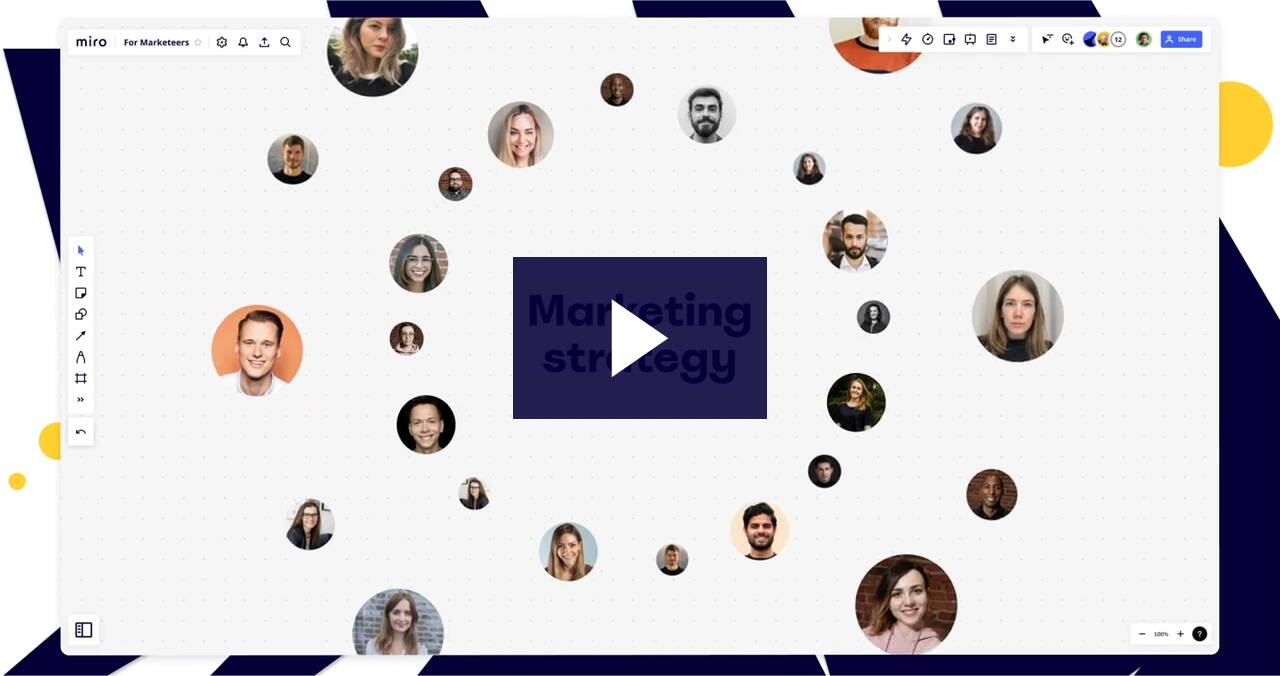 Miro for marketing workflows
Loved by teams at
Build a customer-centric marketing strategy
Plan, brainstorm, and co-create campaigns in Miro
Go from concept to design faster — and with less revisions
Rally cross-functional teams for launch
Put strategy into action, all in one place
Reduce shoulder tapping, confusion, and slow-downs when you centralize launch research, assets, and plans on a shared board. With a single source of truth, you and your team can collaborate, innovate, and stay ahead of the market.
Help the team visualize and understand the product vision and strategy.
Agree on shared goals and purpose before diving into execution.
Throw out ideas and build off them with organized, graphic diagrams.
Keep track of all your tasks with this visual timeline.
5. Create single source of truth
Reduce shoulder tapping and confusion with a single visual repository of all project assets.
"Miro provides a solution to get together as a team and collaborate efficiently despite working remotely. In these times where everybody is missing a good old whiteboard session, Miro is delivering this experience virtually.."
David Pivk
Senior Director of Consumer Direct Marketing EMEA at Nike
Turn company-wide collaboration into your competitive advantage
Explore more ways to use Miro solutions