Atlassian Team Plays Online
5 "Whys" Analysis

5 whys analysis helps you get at the
root cause of a problem and think
about what part of the problem you're
really there to solve.

Miro is the #1 visual
collaboration platform trusted by
over 15 million users around the world
Before the exercise

2. Try using the tools
for this Play: sticky
note, text widget,
timer plugin

3. Invite your team
members to
Miro
and share the board
with them

4. Add the board
link to the calendar
event

Guidelines for the Atlassian Team Playbook

Form a problem statement
Ask your team (if you are not doing it alone) what problem you're about to analyze. Put responses on digital sticky notes.
Be ready for intentional and unintentional bias in the answers you discuss here. Make sure the room doesn't try to steer away from an uncomfortable truth, or try to reach an easy consensus.
If there isn't one clear problem, you'll need to agree on which problem to work on—which on its own should be pretty revealing! Once you've agreed, write the succinct problem statement on the board, using another color of sticky notes or text.
Sticky note

Double-click anywhere on the board to add
texts, stickers, or shapes.

Basic 5 whys analysis
Ask the questions: "Why is / are / does [your problem statement]?" Write your answer(s) below the problem statement. These become your second problem statement.
Ask again: "Why is / are / does [your second problem statement]?" Write those responses below the second row.
You get the idea. Keep going until you've asked "why" five or more times, even if it feels awkward and facetious. Most of the time we don't think hard enough about the factors behind problems, so keep pushing until you feel like you're at the root of the problem.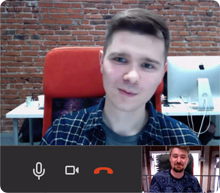 Video chat

Up to 25 users can simultaneously
participate in a video chat session.

Further analyze the root cause
You've got a good understanding of the problem by this point. Now it's time to pick it apart.
As a team, discuss your line of reasoning. Odds are, you've traced an acute problem to a much larger problem space, or a much harder problem to tackle. Listen carefully between the lines in your team's discussion—make sure all are agreed that you've locked onto the right problem.
Countdown timer

Manage and track your time while running
a whiteboarding session in real time.

Other Atlassian Team Plays
in Miro