The Online Whiteboard
for Strategic Planning

Propel your plans from strategy
through execution. Run engaging
remote planning sessions, build visual
presentations, and manage and
track progress collaboratively.

Loved by over 5 million users at great companies

Run remote
planning sessions

Facilitate sessions where everyone can participate
regardless of location. Generate ideas, discuss,
and build plans to continue work asynchronously.
You'll never run out of space or get erased.

Over 50 strategy and
planning templates

Use popular templates like Roadmap, Business Model Canvas,
Workflow to organize projects into milestones and deliverables.
Include diagrams and data to add color and context
to your plans.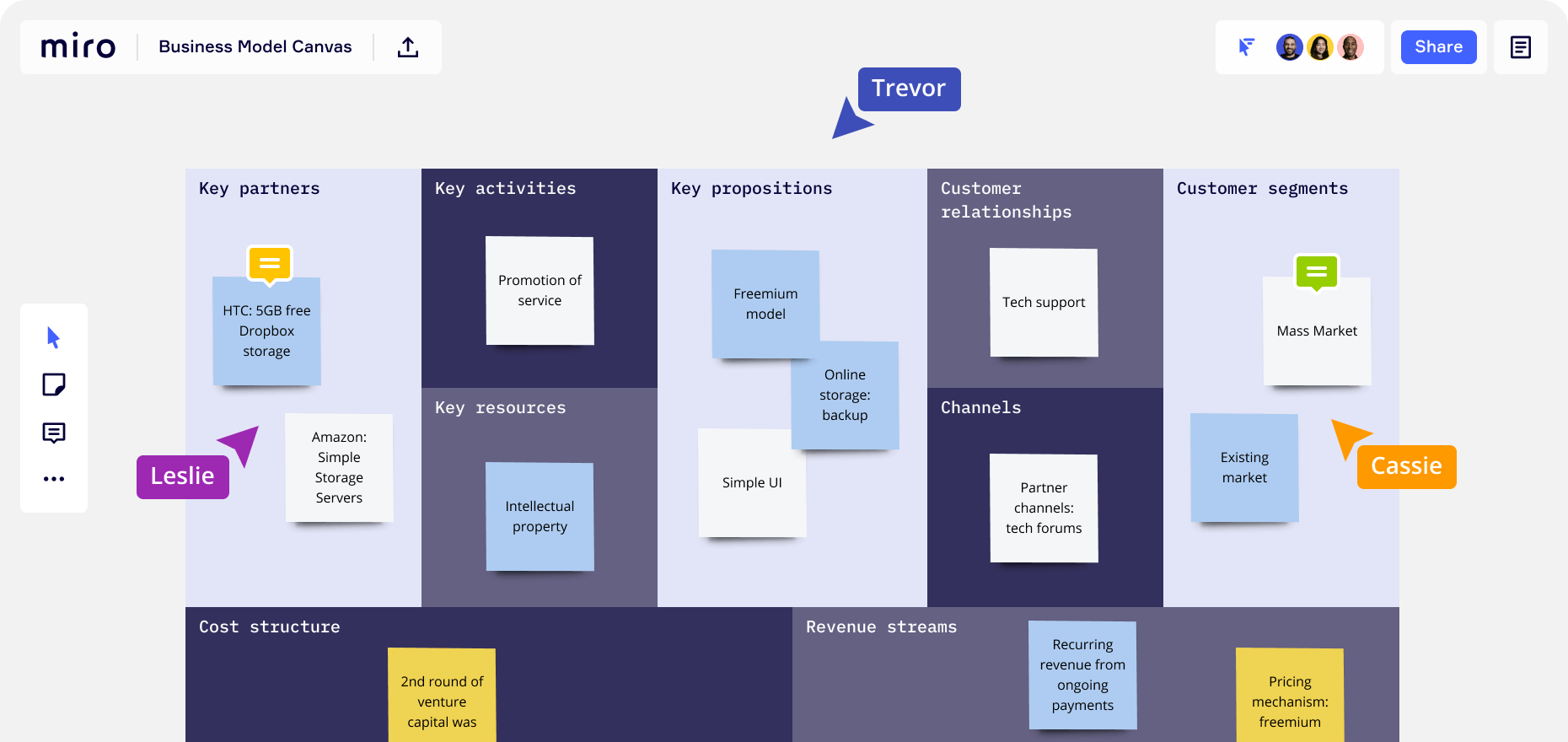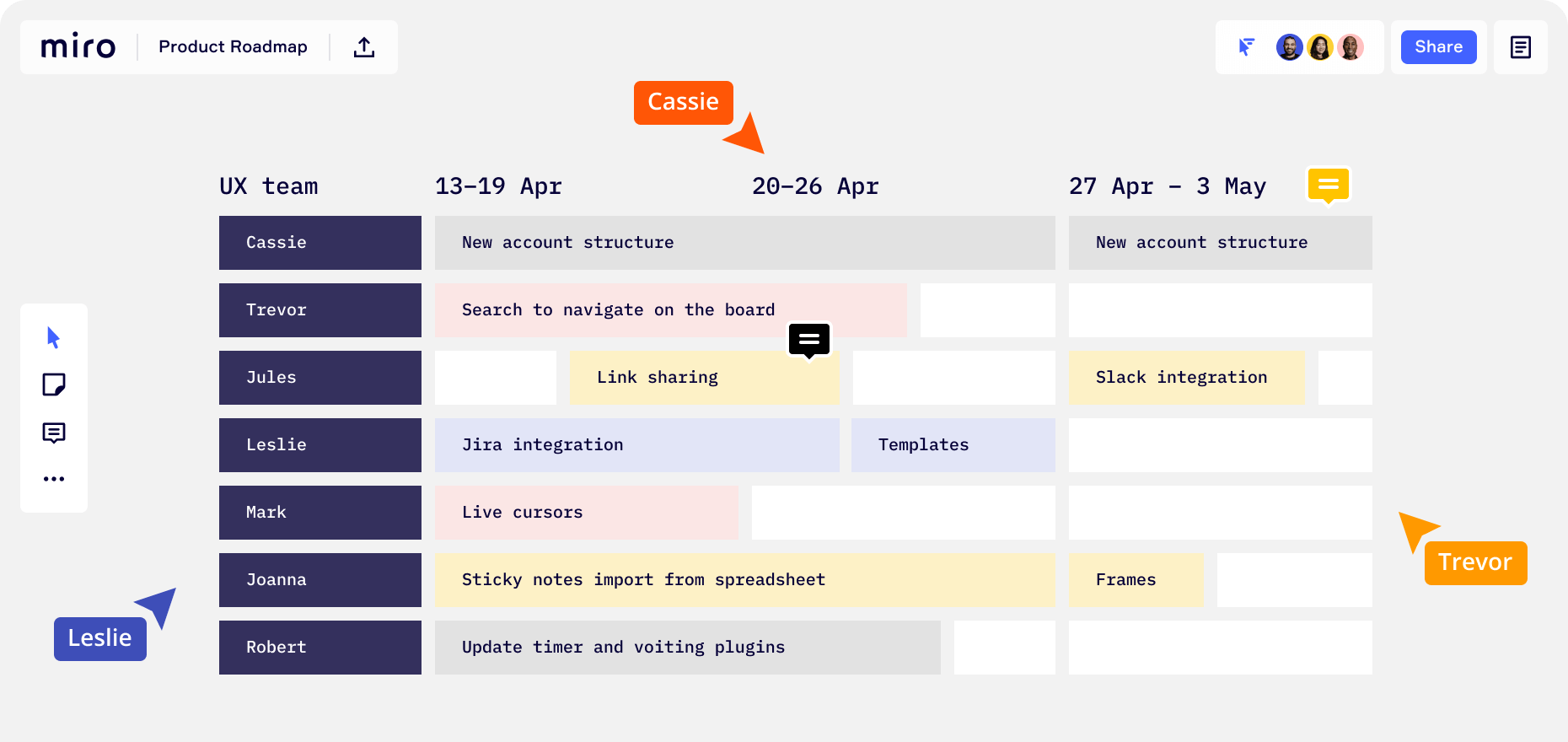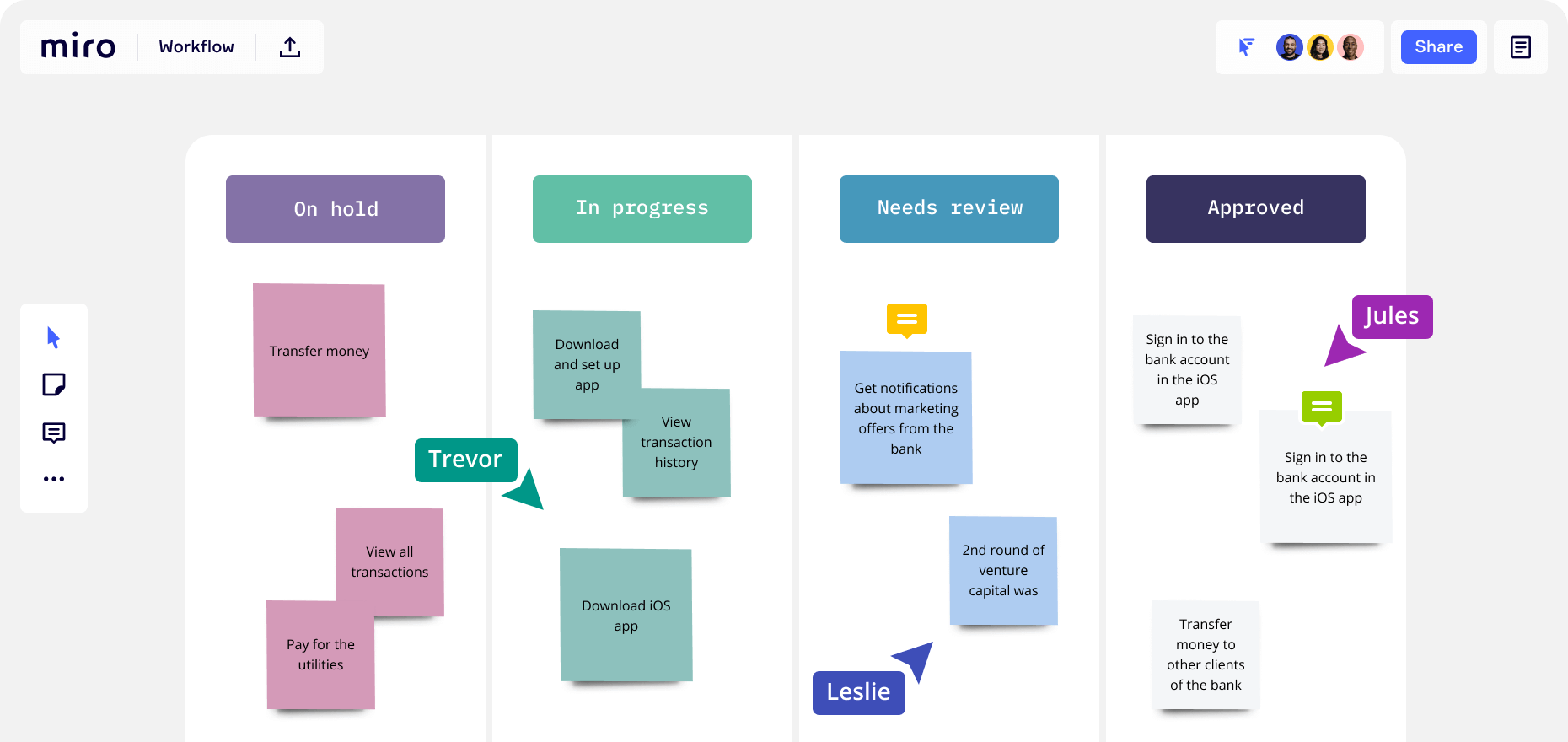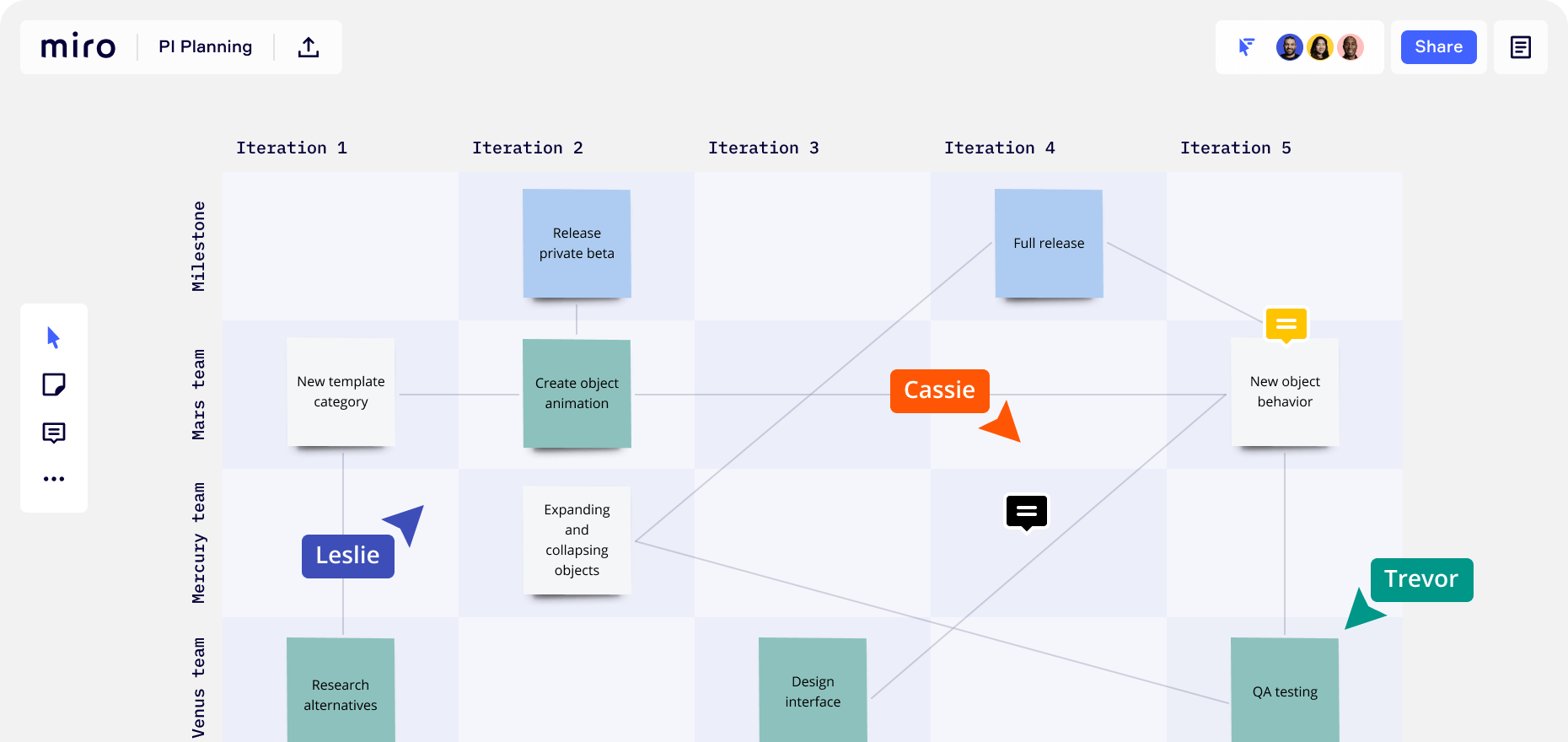 Visualize projects
and dependencies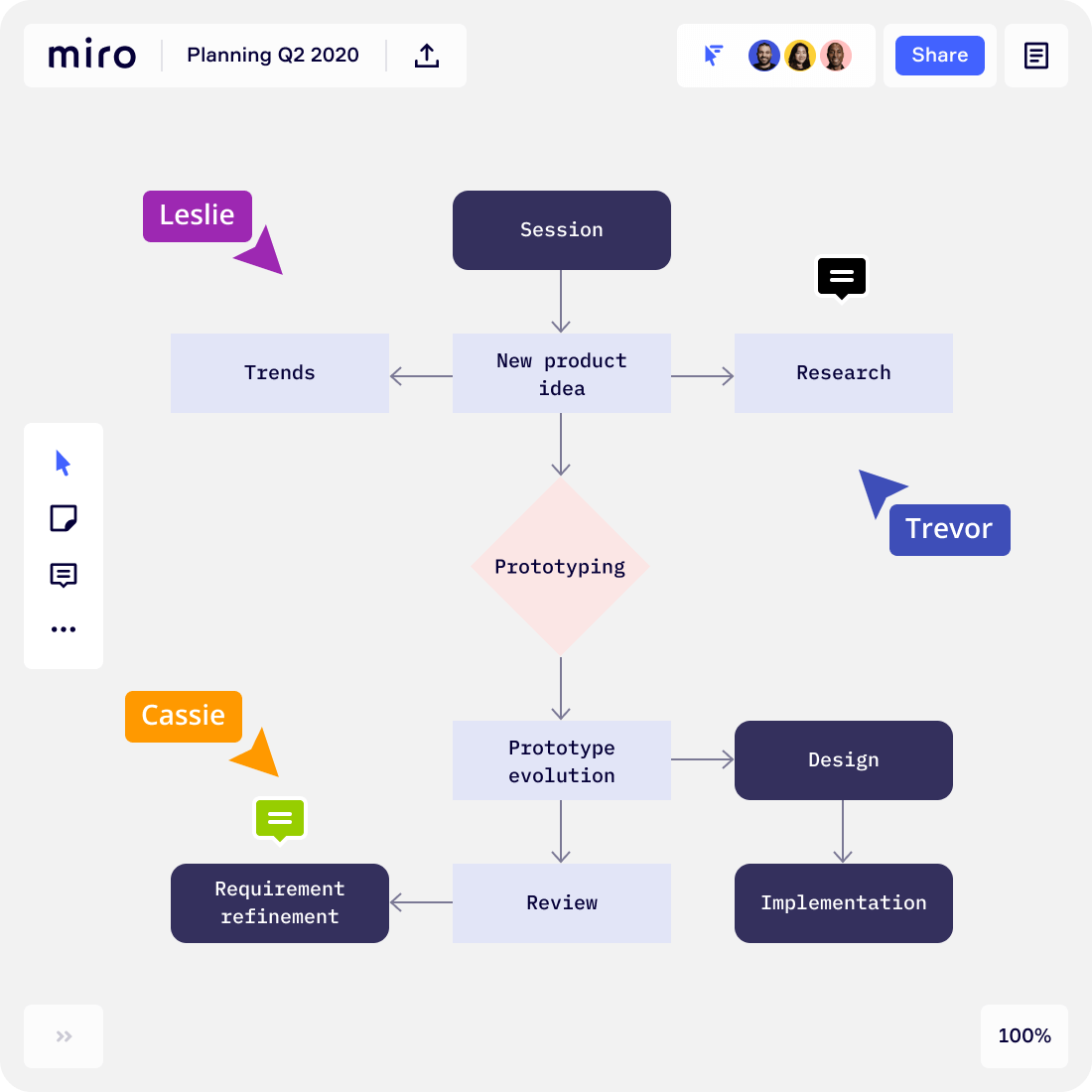 Organize all your project tasks and resources in one
place. Draw dependency lines, manage workloads,
and make adjustments on the fly to stay aligned
and on track.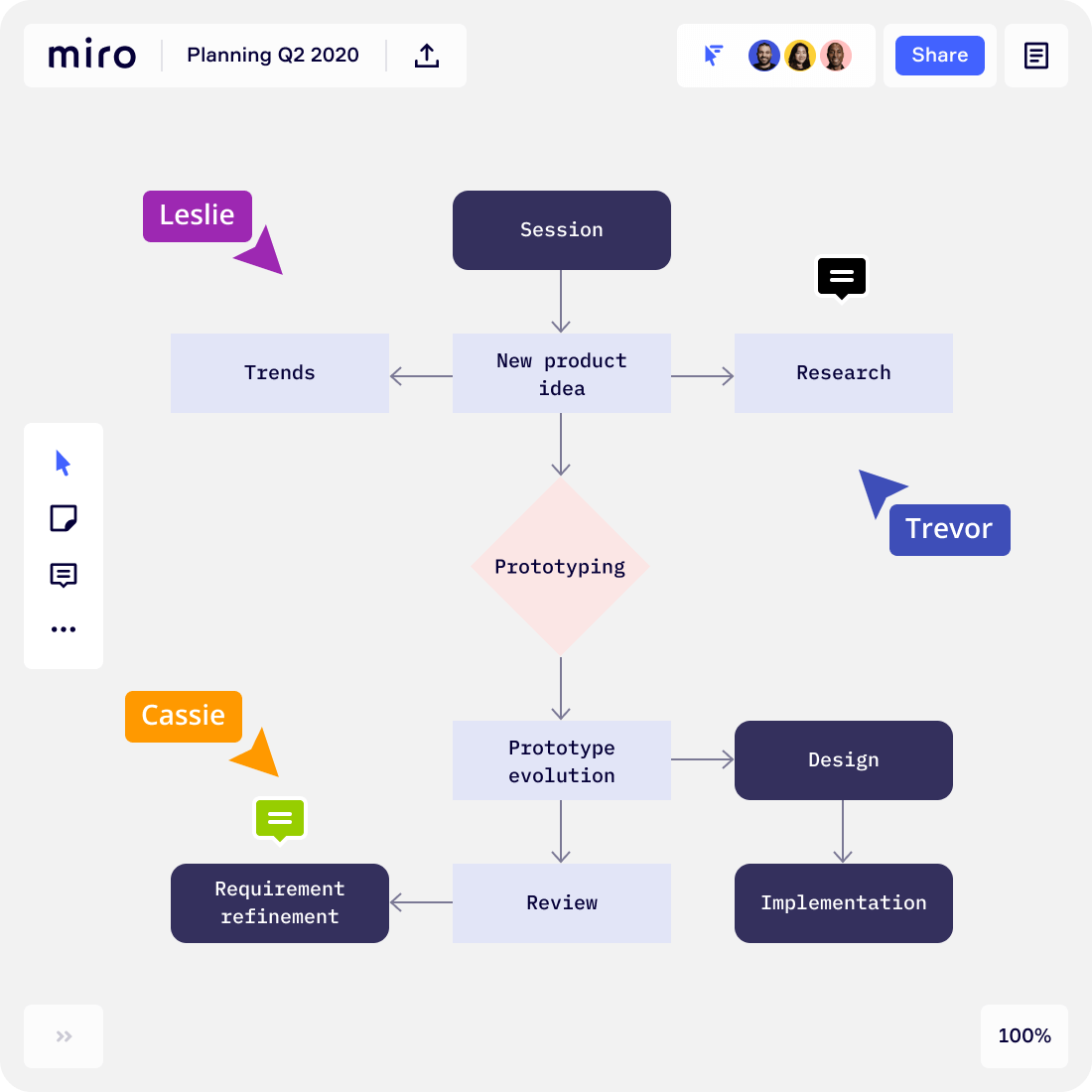 Present and distribute
strategic plans

Build beautiful presentations with a few clicks to present live
or export as a vector image. Embed boards as visual
documentation in Confluence, Jira, and more.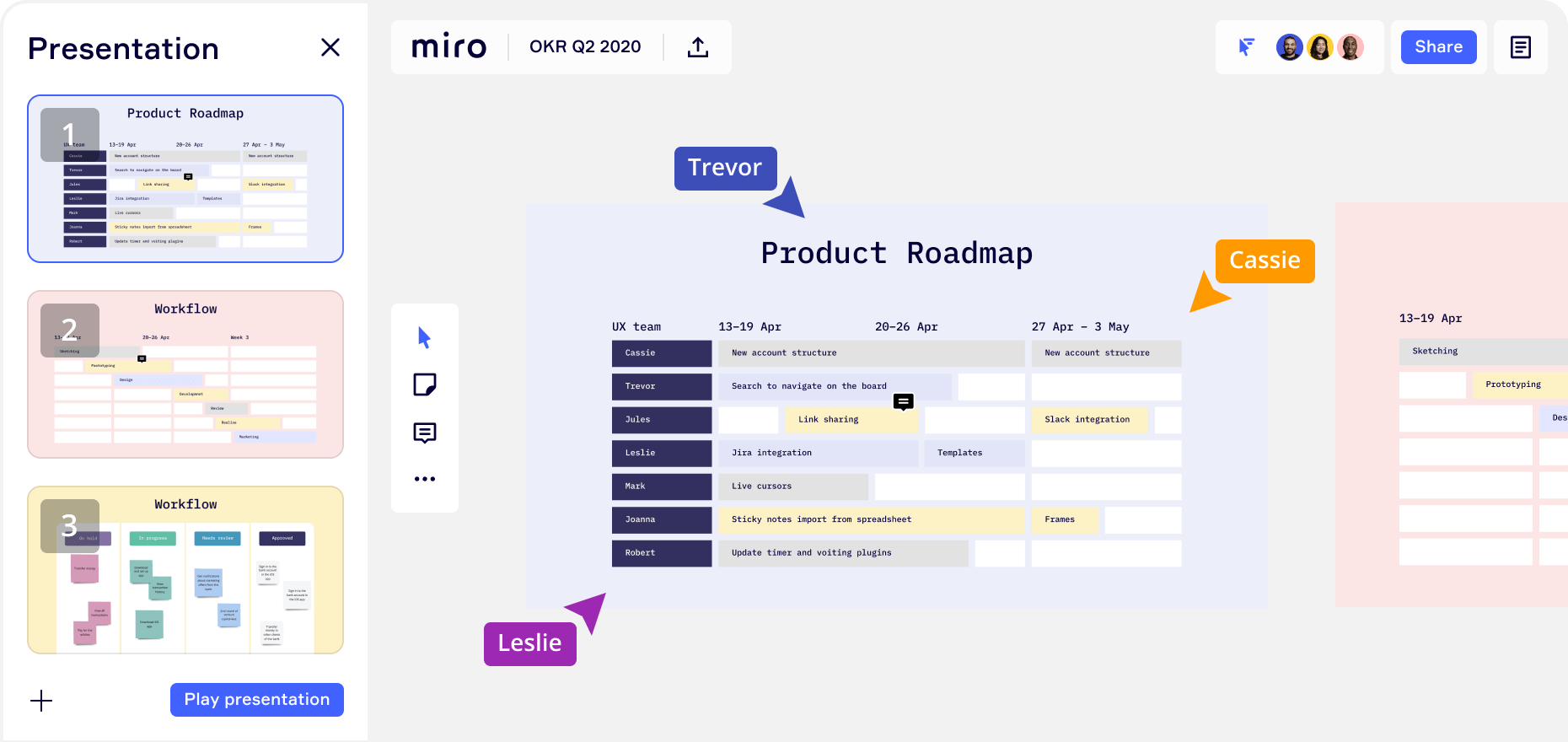 Join over 5 million users

Create your first board today. Free forever.

Organizational Agility

1
Establish a culture of trust and transparency
through visibility & inclusion.

2
Improve focus and momentum with company
alignment on core goals and vision.

3
Maximize resource and time efficiency with
cross-functional alignment, no duplicated work.

"Miro is perfect for PI Planning and
retrospectives because the remote
team can participate and we don't
waste paper."

Torben Voßgröne, Head Product Engineering, Bonial Labs