Shining through the past year's difficulties are the creators — or stars — at Miro's creative core: Miroverse, our community templates gallery.
Each of the incredible templates that our users made this year show endless potential and pave the way for others to meet challenges in extraordinary ways. The frameworks and workflows they share have an uplifting ripple effect: Their creative vision inspires and empowers others to do their best work, making the world of collaboration luminous with possibility.
This year, of all the templates in Miroverse, 10 rose to the top as community favorites, as measured by how often these templates were used, viewed, and liked. From playful icebreakers to problem-solving frameworks, check out our template roundup for a boost of inspiration.
---
Kristin has worked in brand, design, and product marketing. She is passionate about building templates and tools so nobody ever has to start from scratch.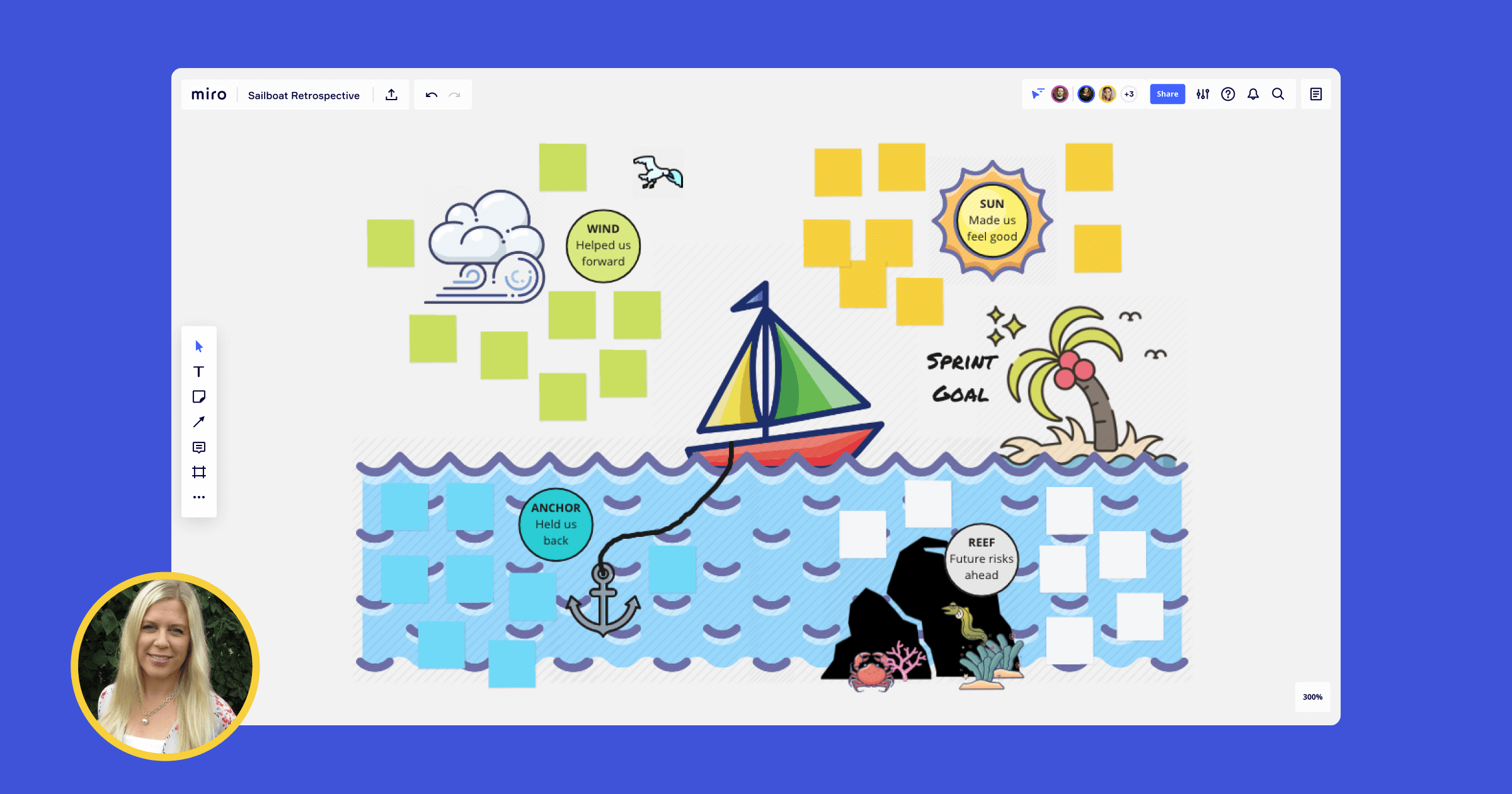 The most-used template of the year, Sailboat Retrospective uses sunny tropical island imagery to help teams look back at sprints and identify what went well and what needs to improve. Designed by Agile coach Johanna Torstensson, this fun framework uses a combination of individual reflections, breakout sessions, sticky notes, and voting, making it a handy guide to open team communication — and smooth sailing.
I love sharing my favorite Agile processes on Miroverse, as open-source communities help me improve my creations and communication skills even further. It's an amazing place to learn from others and share my own best creation ideas!

Johanna Torstensson, Agile Coach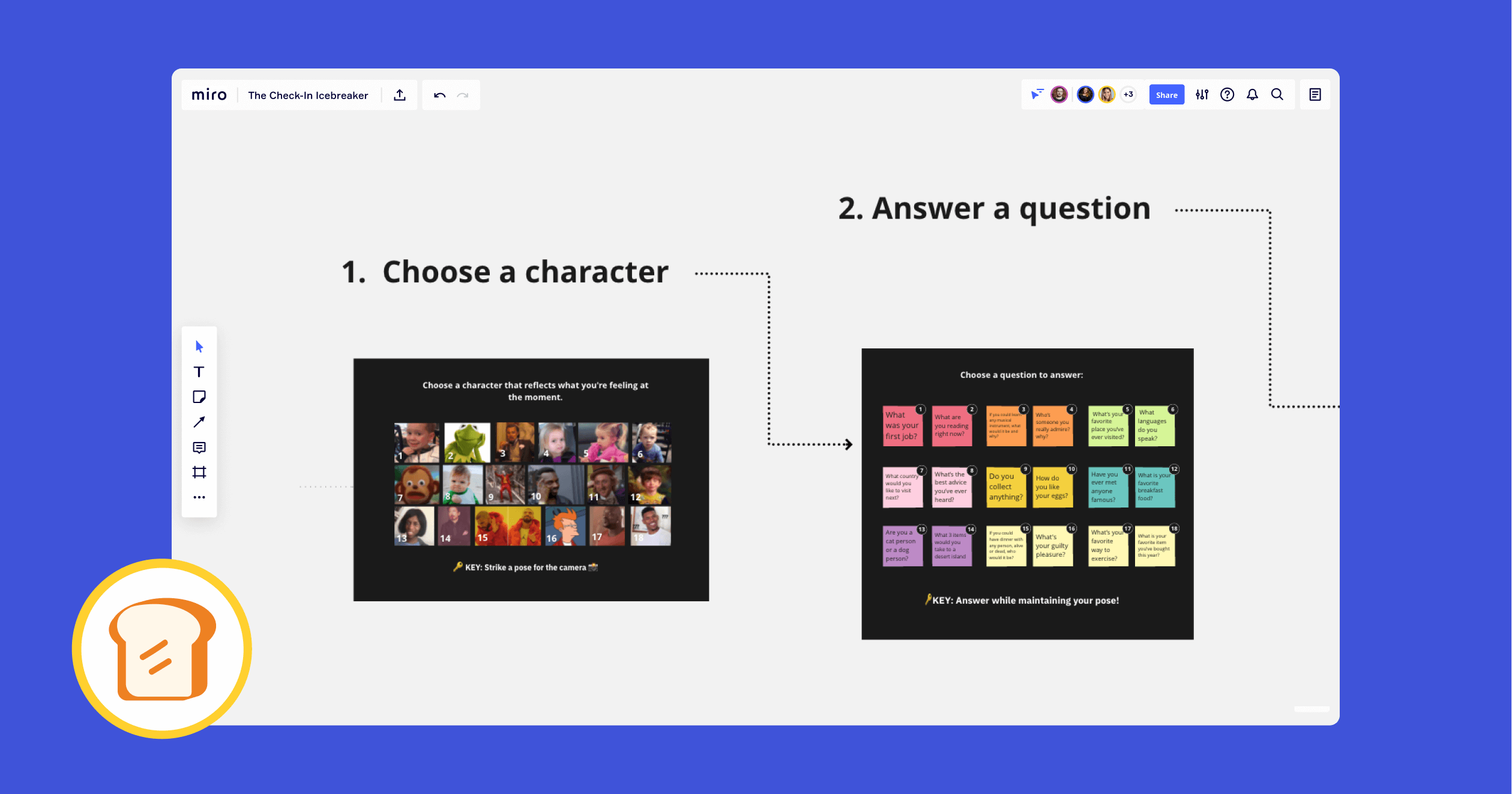 As a video meeting platform centered on interaction, Toasty is on a mission to keep participants engaged. The most-viewed template of the year, their icebreaker game is perfect as a warm-up at the beginning of a meeting or to re-energize your team during a long session, to improve communication and participation. The activity injects play into online gatherings with fun prompts that we have a feeling will make you crack a smile in the process.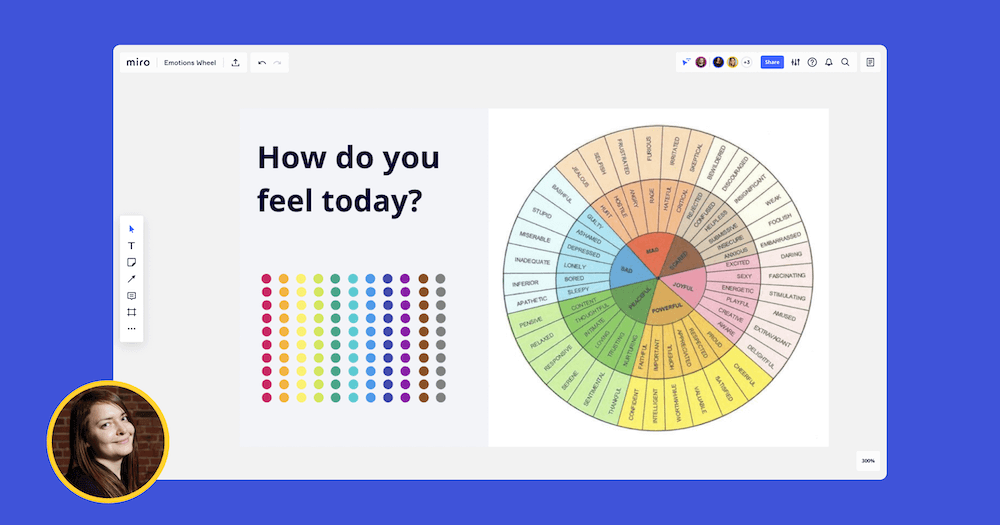 Connecting authentically during remote meetings can be tough. To help unite our global teams at meetings (and heighten our self-awareness), Miro's Learning Design Program Lead Anya Dvornikova created an icebreaker activity that poses a single question: How do you feel? Meeting participants are invited to place a dot on the section of the colorful wheel, which is divided into a spectrum of human feelings, to reflect their state of mind at the moment. Our community is clearly feeling this template because it's the most-loved template of the year.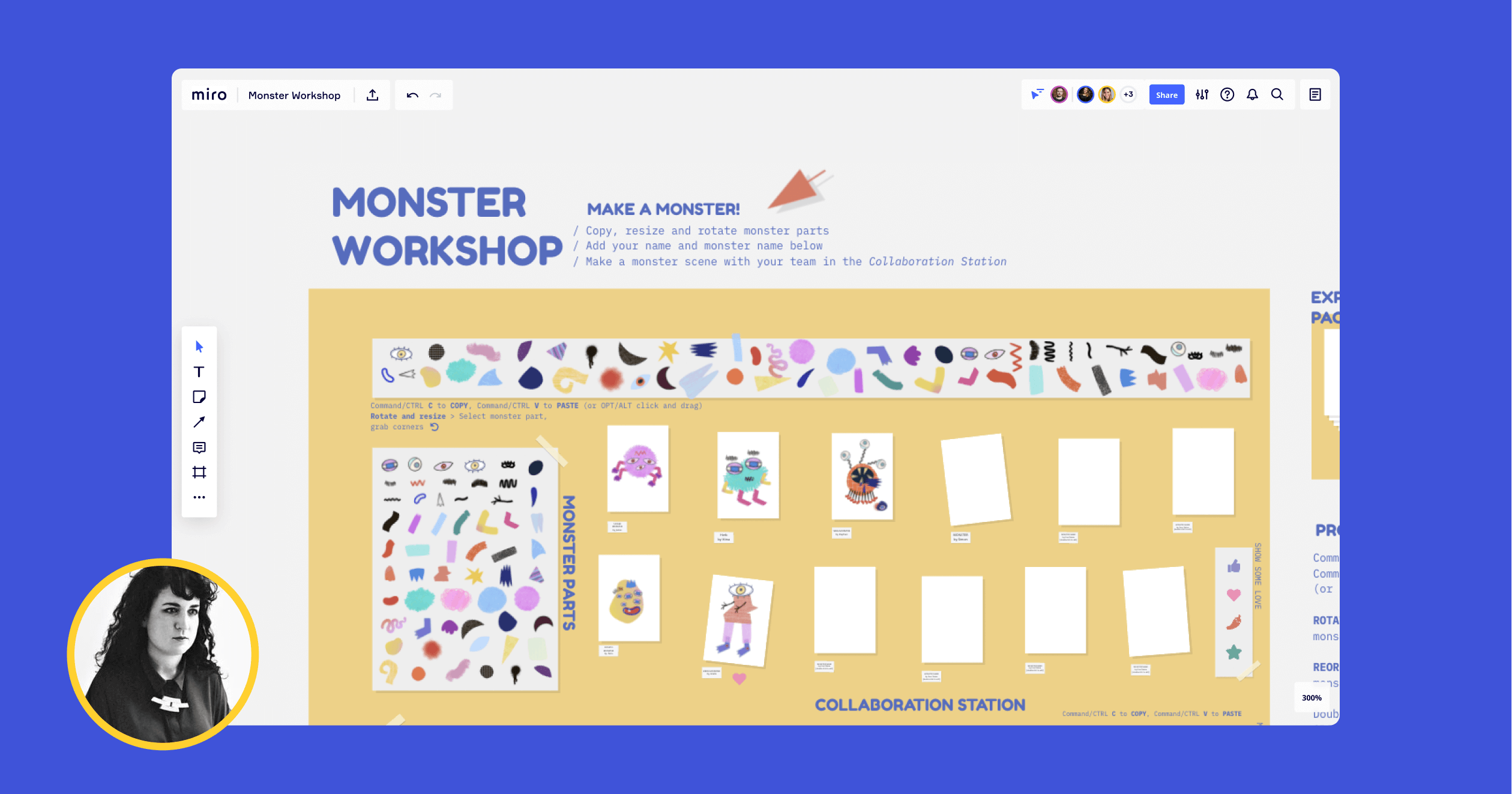 When teaching in-person art classes, artist Nina Torr encourages students to warm up by drawing in their sketchbooks. One of the most-used and most-viewed templates of the year, Monster Workshop offers an activity for unlocking creativity in online classrooms. Participants are invited to play, think creatively, and collaborate by assembling "monster parts" (colorful shapes and squiggly lines) into digital collages that depict imaginary creatures — no drawing expertise required.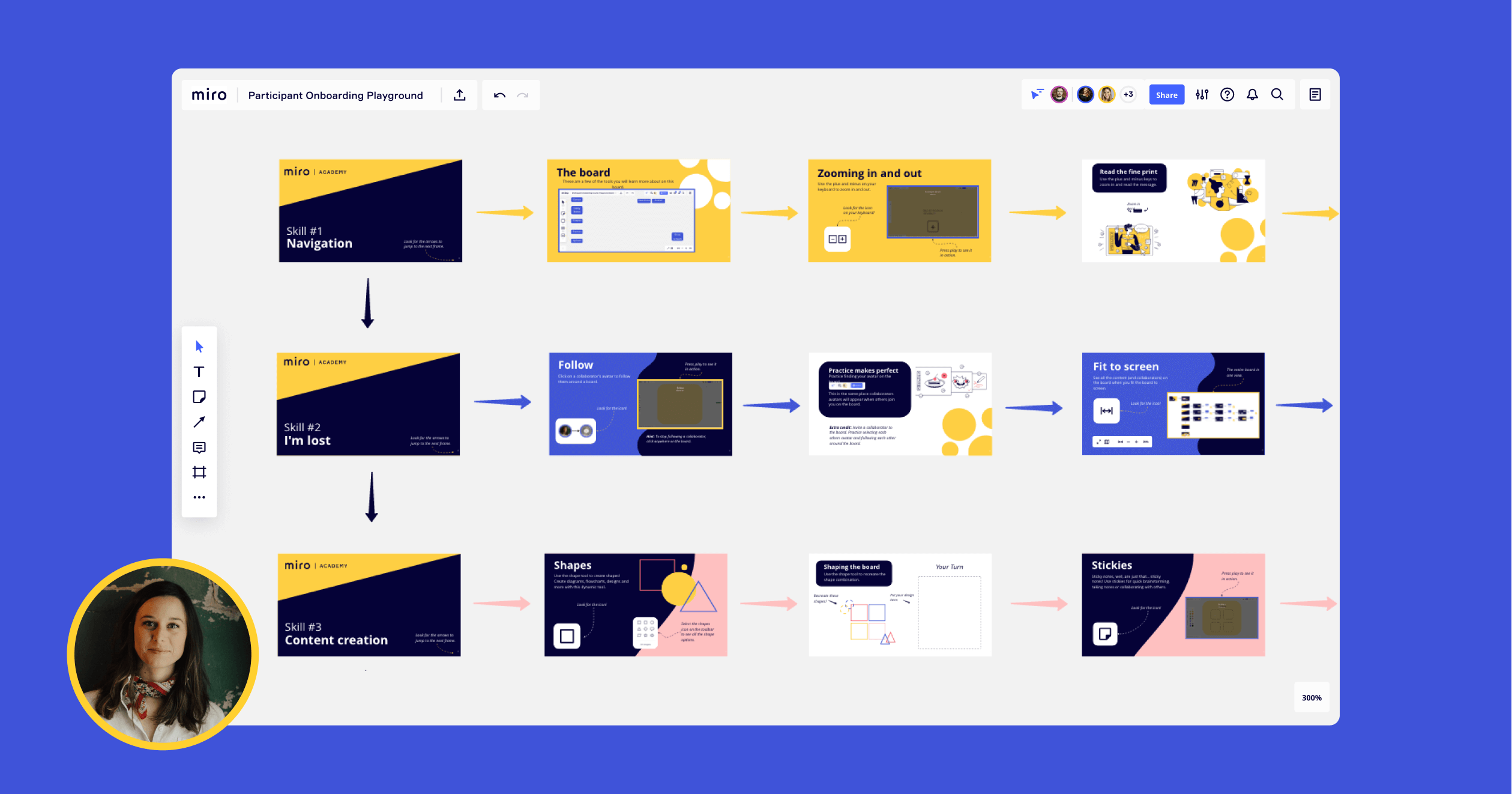 New to Miro? This interactive board is the perfect place to practice your skills. With fun and quick-to-complete activities designed to pair with the Participant Onboarding Course in Miro Academy, you'll learn how to navigate, troubleshoot, and add and edit content on a Miro board with ease. It's no wonder this handy learning tool was one of our most-used templates of the year.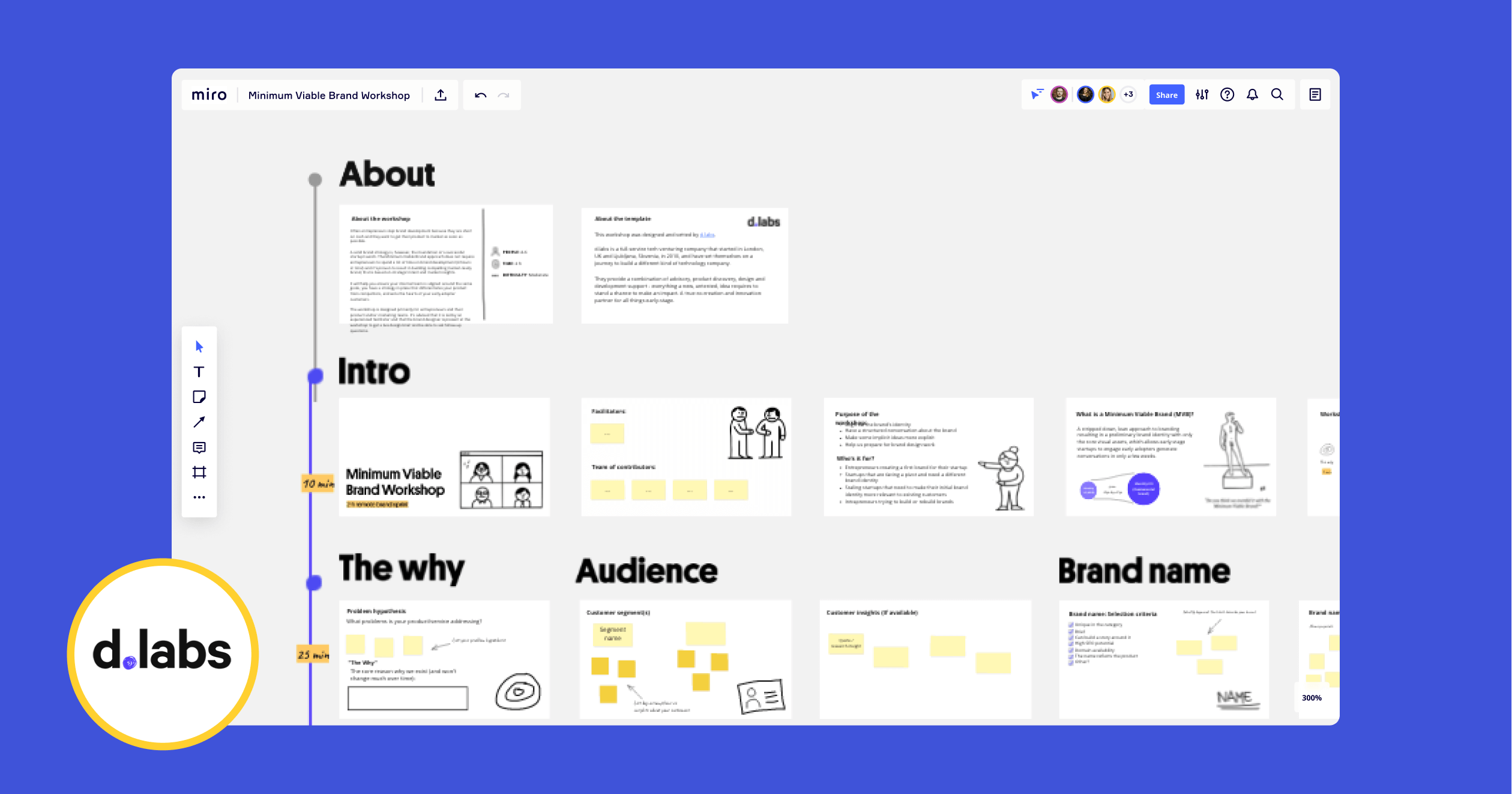 Calling all brand builders! Created by d.labs, this two-hour collaborative remote session guides entrepreneurs and their product and marketing teams through the basics of the lean branding process. One of our most-liked boards of 2021, this workshop centers on a proven process for defining a preliminary brand strategy and building a brand identity with only the most essential visual assets.
The team behind Mobile.de, the German automobile marketplace, created a game to strengthen personal and professional development. This card game, which is one of the most-liked boards of the year, doubles as a framework for communicating workplace feedback. The game focuses on strengths and opportunities for growth, with prompts designed to spark conversation and build alignment between employees and managers.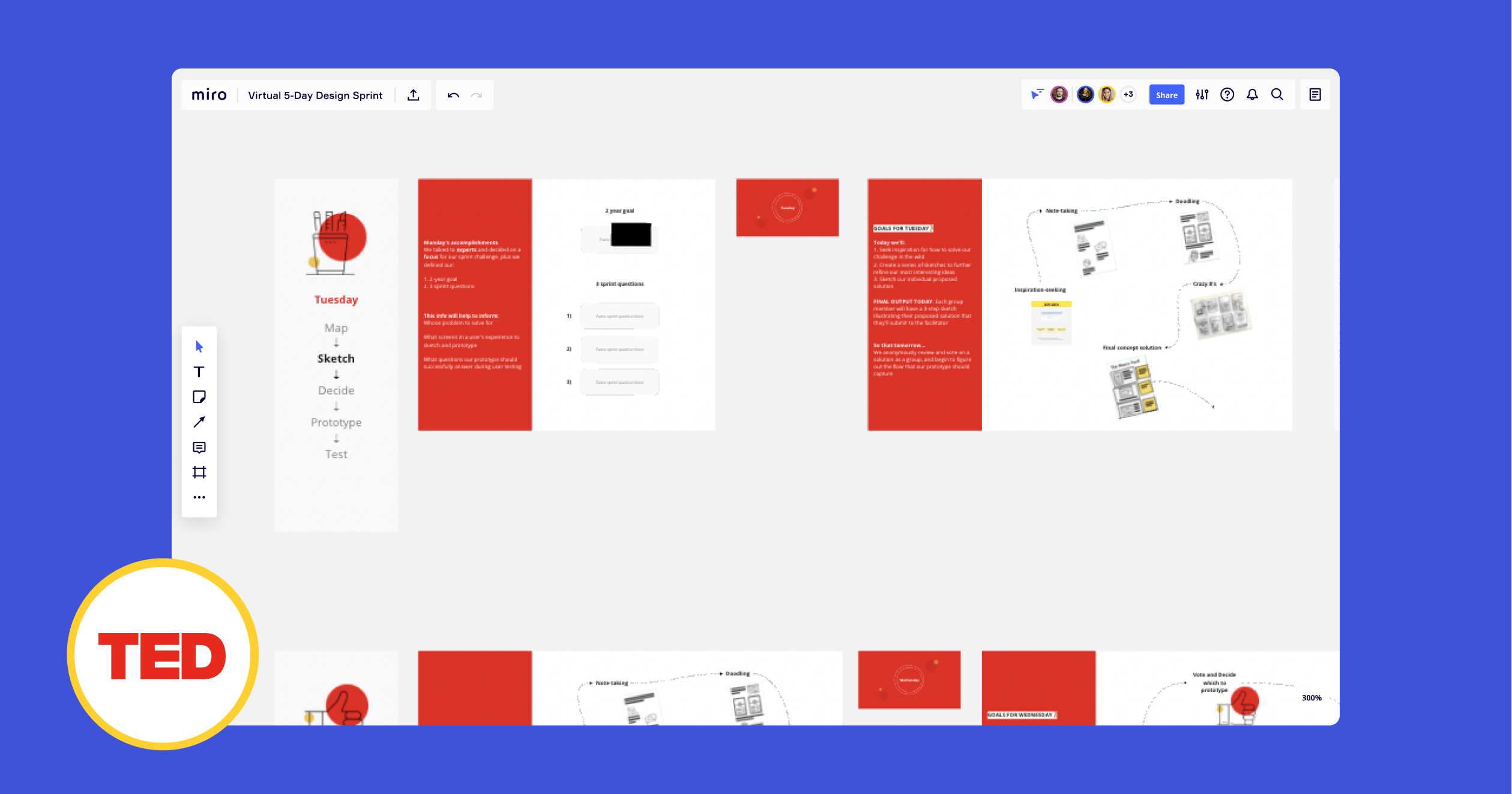 The TED team has used this template to host their own successful fully remote, week-long sprint with 60 people, so you know it's tried-and-true. The detailed plan includes introductory context-setting on what a sprint is, to-the-minute schedules and agendas, and a mix of checkpoints, activities, and whiteboards for collaboration, earning it a spot as one of our most-liked boards of the year.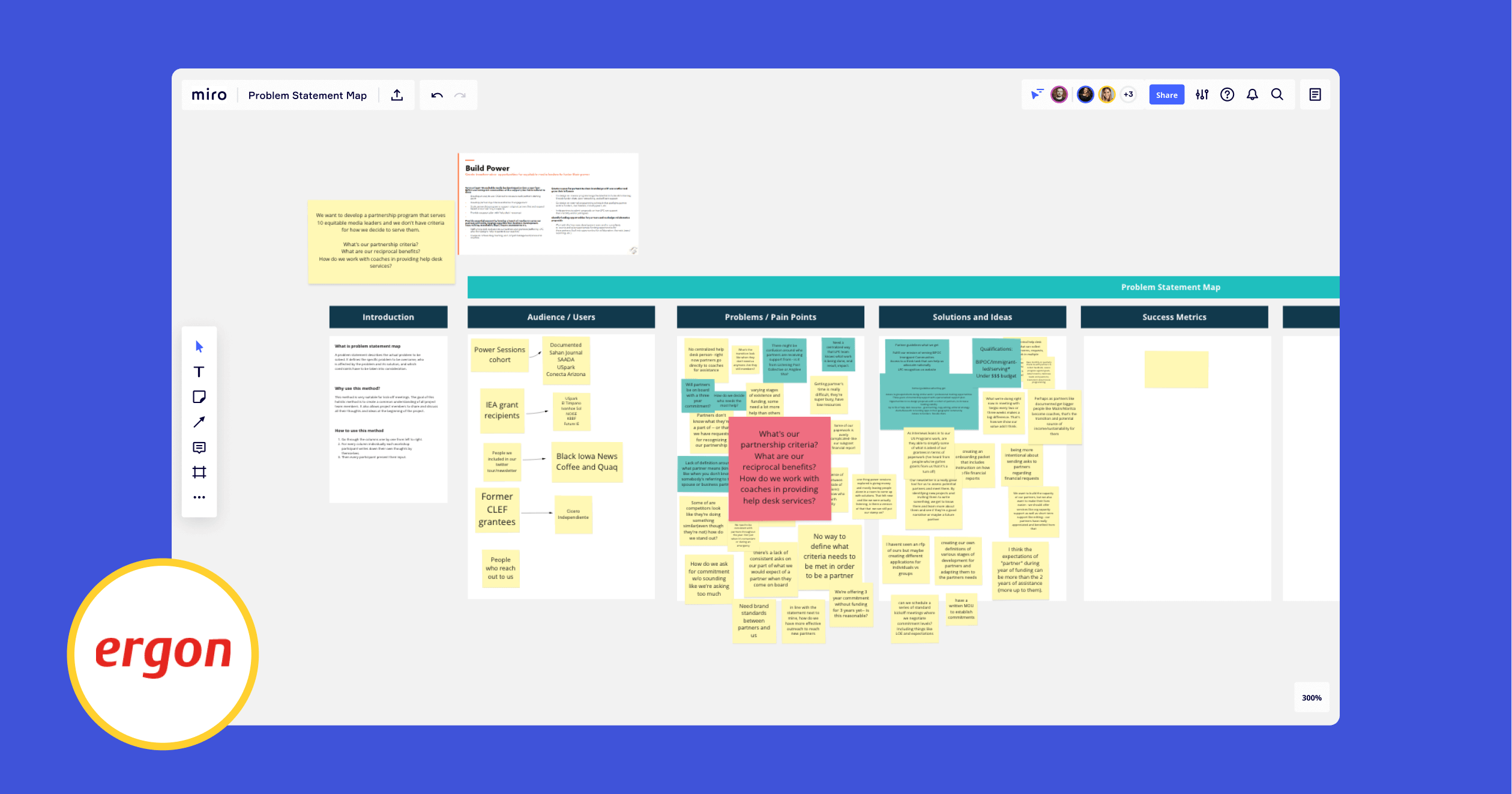 To find an effective solution, first you need to have a firm grasp on the problem. Software company Ergon's top-viewed board details a holistic approach for mapping problems, including defining the scope, who is affected, and which constraints need to be considered. This method, suitable for kick-off meetings, helps collaborators build common understanding at the start of a project.
Pro tip: Use the Miro app for Zoom to bring your Meet in Zoom template directly into your next team meeting in Zoom.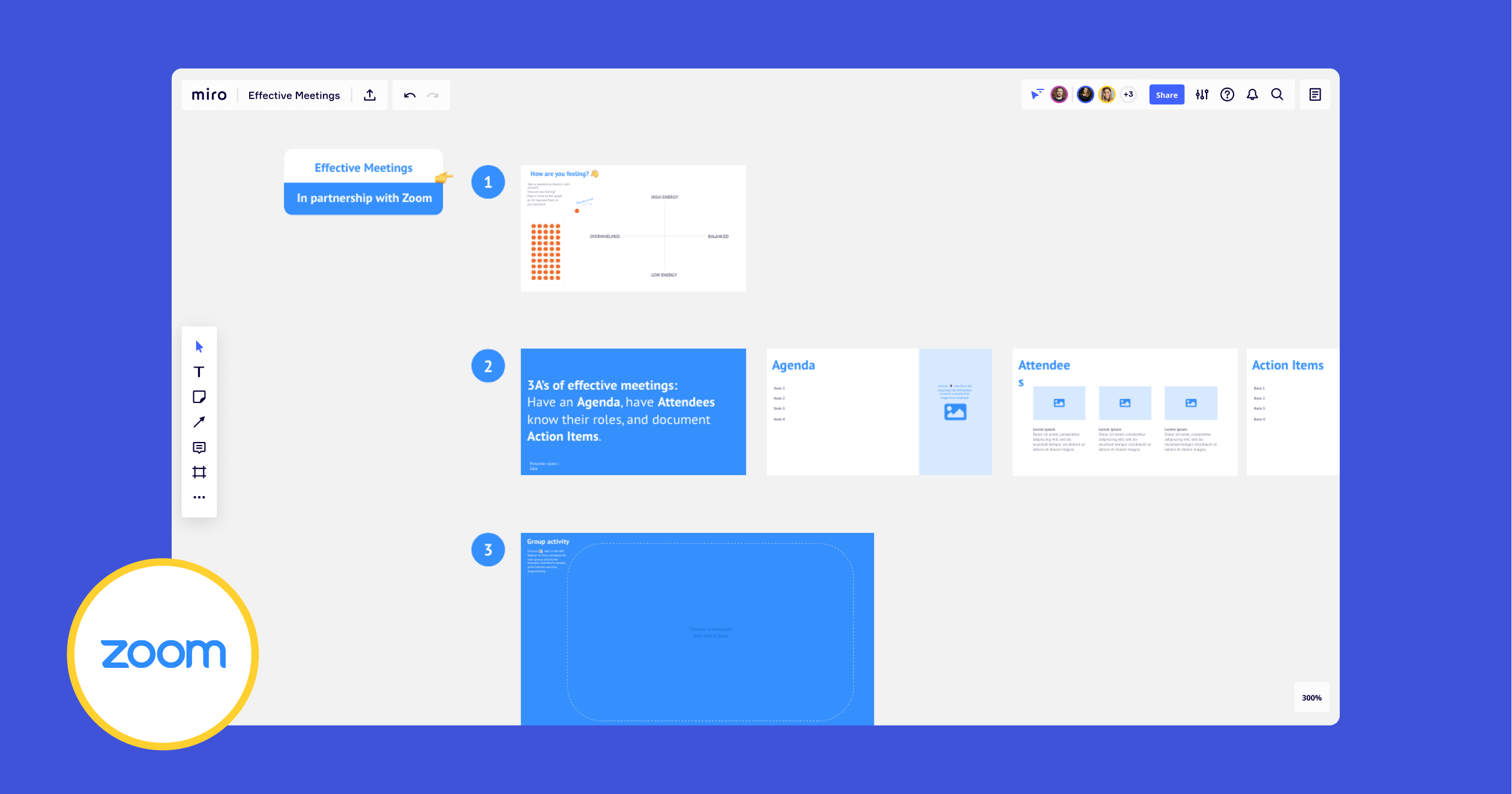 The best Zoom meetings are engaging in the moment and actionable afterwards. Whether your next meeting is for two or 200 people, bring this popular template along to add structure and interactivity to every meeting. Customize it with icebreakers, collaborative activities, and notes to save time on prep, drive engagement during the meeting, and keep a record for your team afterwards.
A few more favorite templates
With a whole library of helpful templates, it's nearly impossible to pick just 10. Here's a selection of more community picks for bringing ease and creativity to your workflows:
Ready for even more bright ideas?
Try out even more extraordinary templates from our community — or share your own bold ideas. Head to Miroverse to discover hundreds of workflows, projects, and frameworks made by members of Miro's infinitely creative and supportive community. Thank you for making our community a luminous, inspiring place this year. You're truly one of its stars.