Collaborative Mapping
and Diagramming

Create robust maps and diagrams
that elevate knowledge and align
everyone on the vision. Ideal for
diagramming complex systems,
processes, and customer journeys.

Loved by over 5 million users at great companies

Map the
customer journey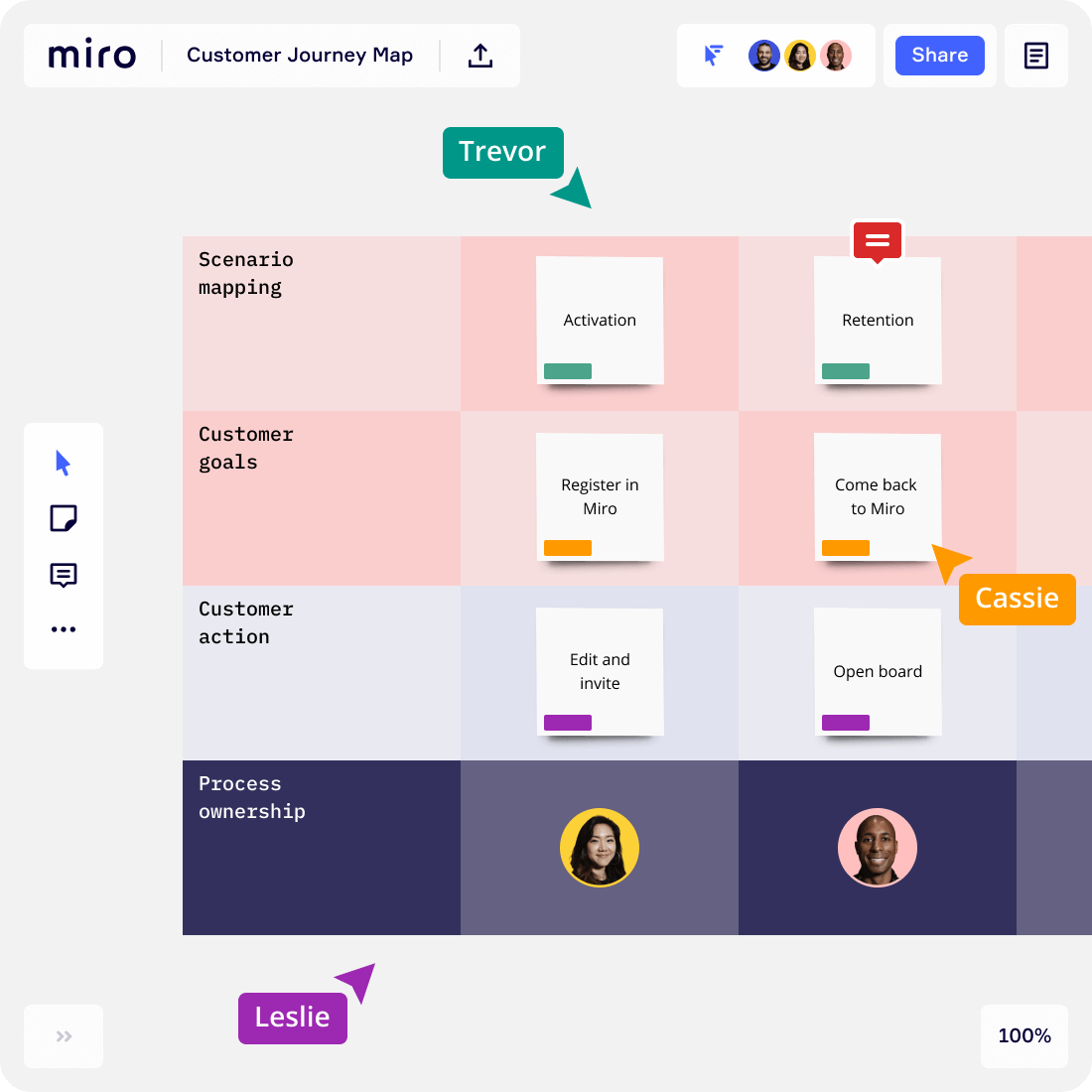 Increase cross-functional alignment with
collaborative customer journey mapping.
Break down silos and enable distributed teams
to build, iterate, and adopt strategies faster
than before.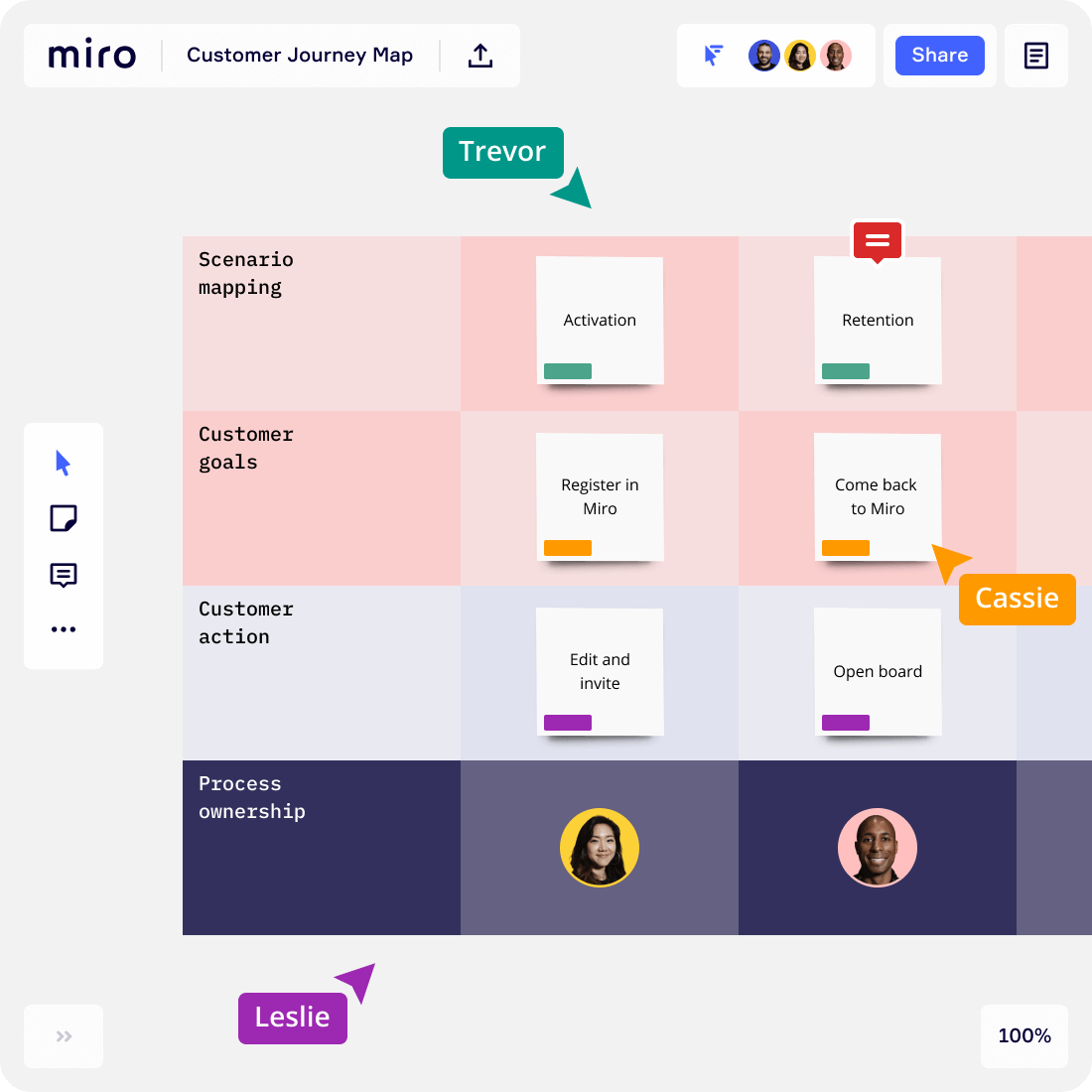 Visually explain anything

Map processes, systems, user flows, site maps,
and more. Build from scratch on an easy-to-use,
infinite canvas, or leverage over 50 templates
to get a head start.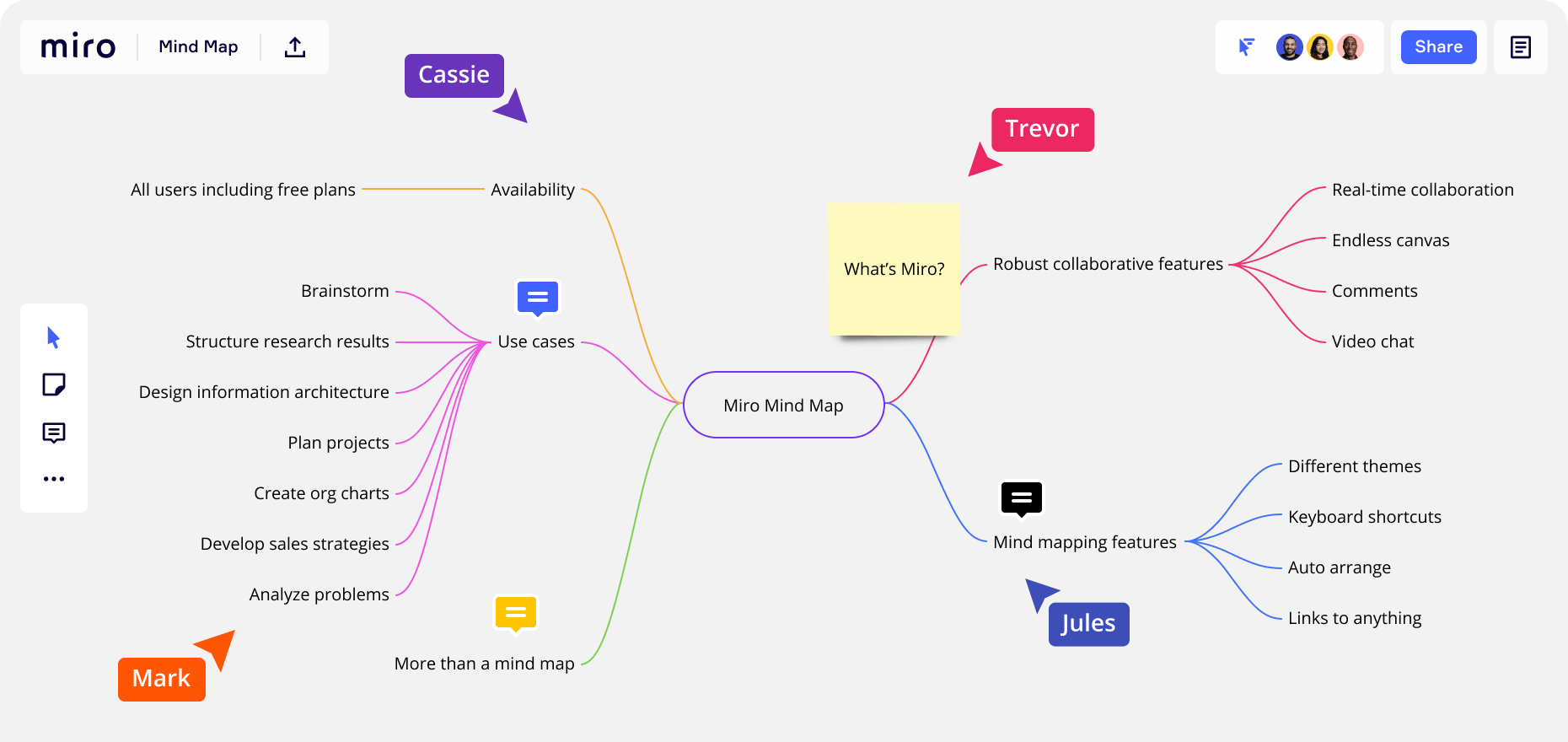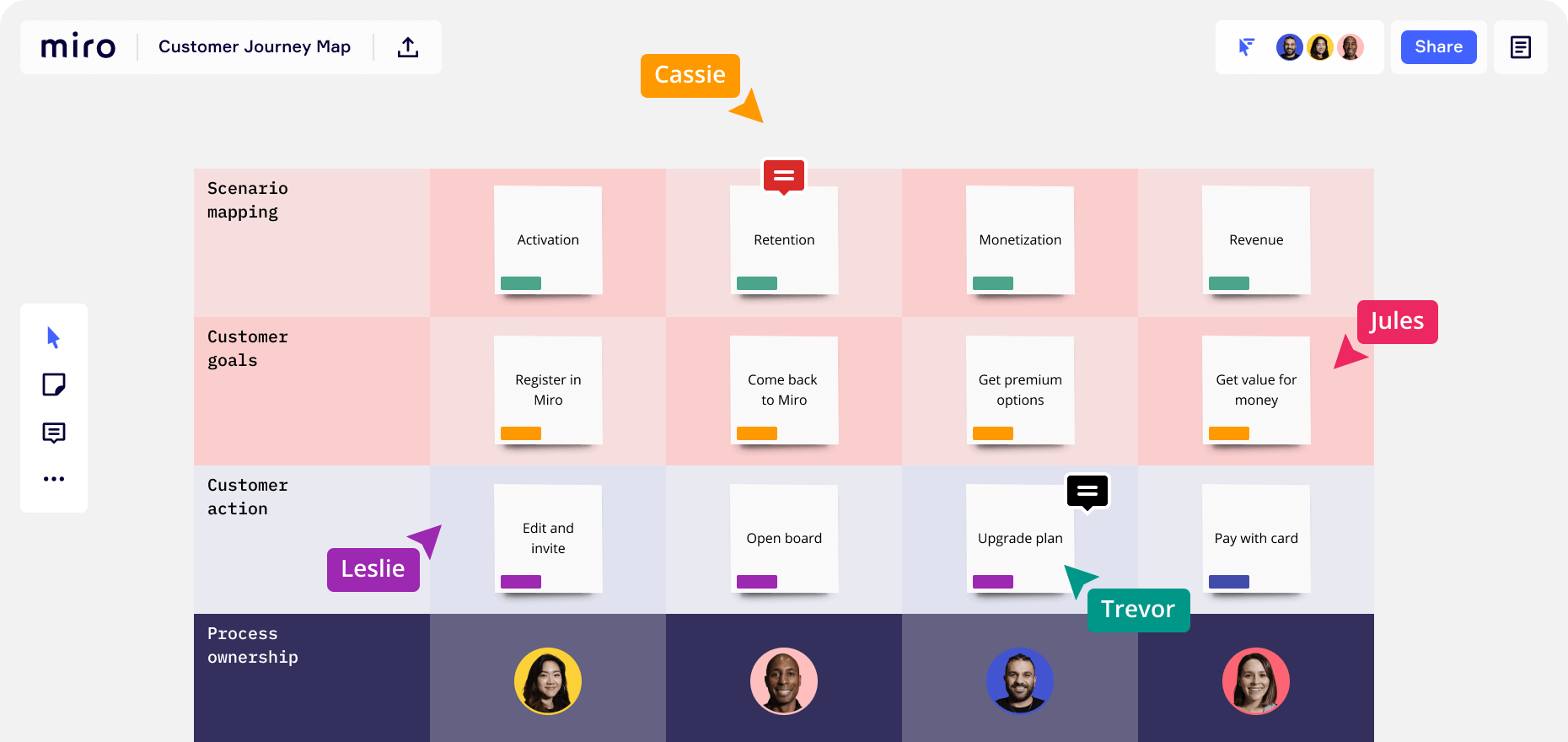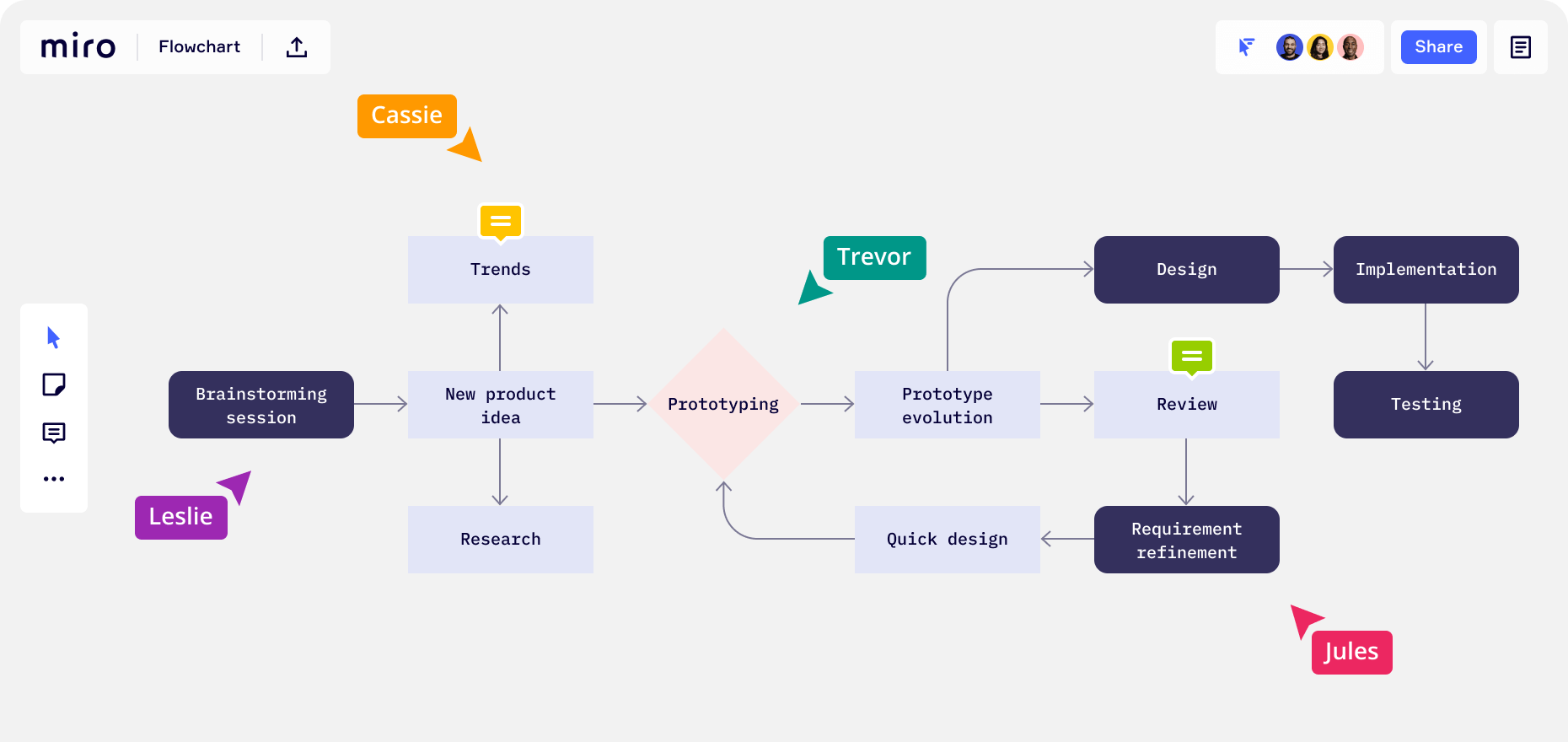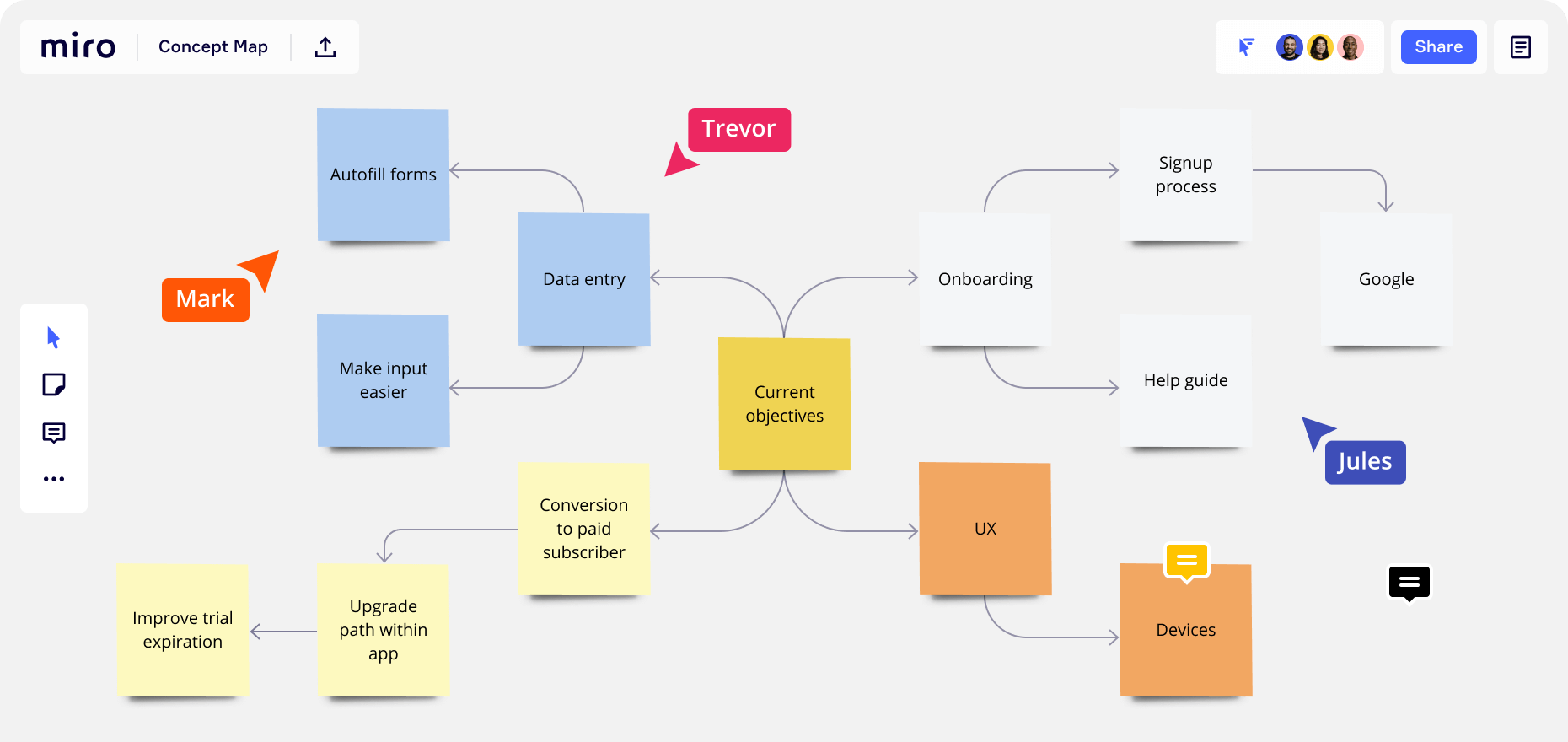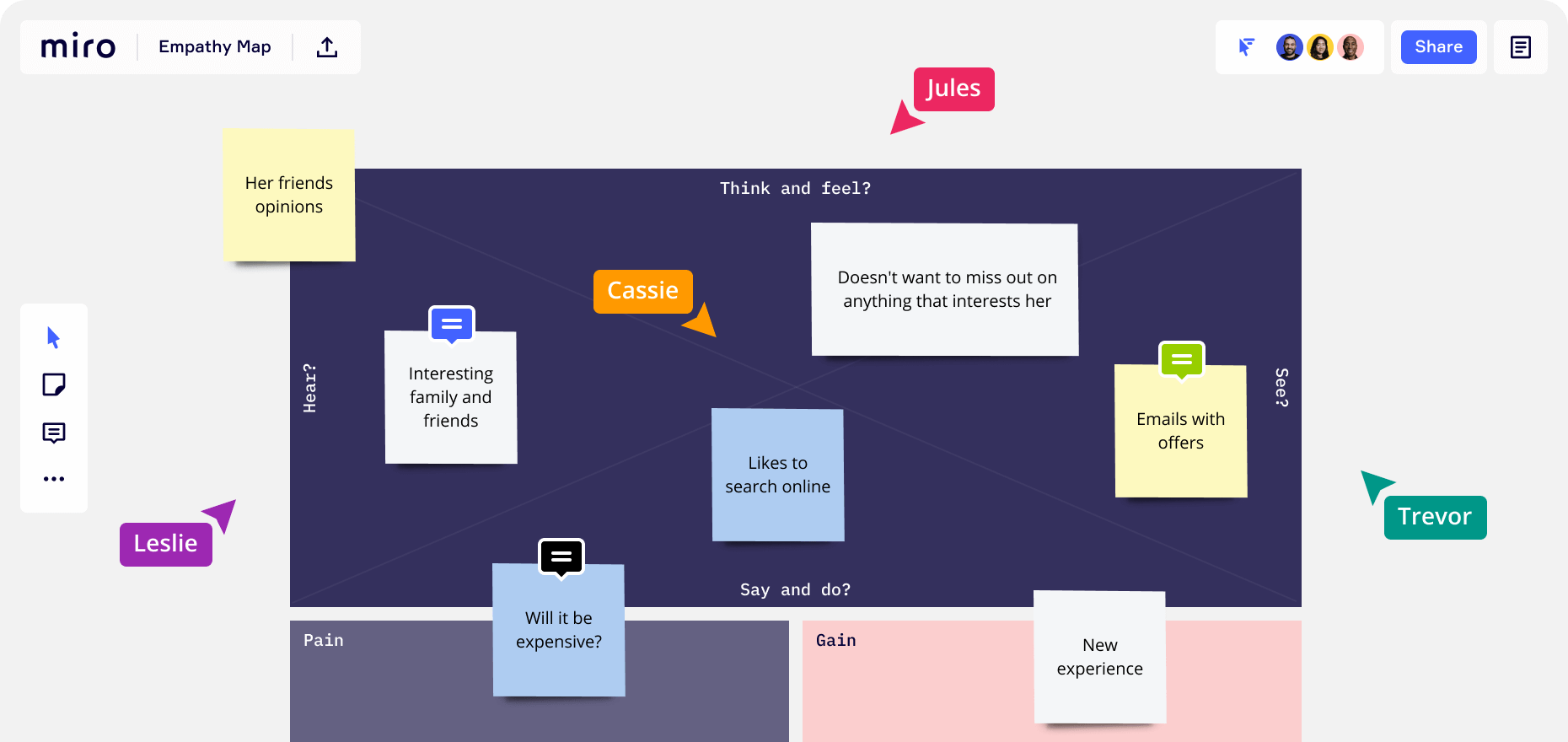 Build living
documentation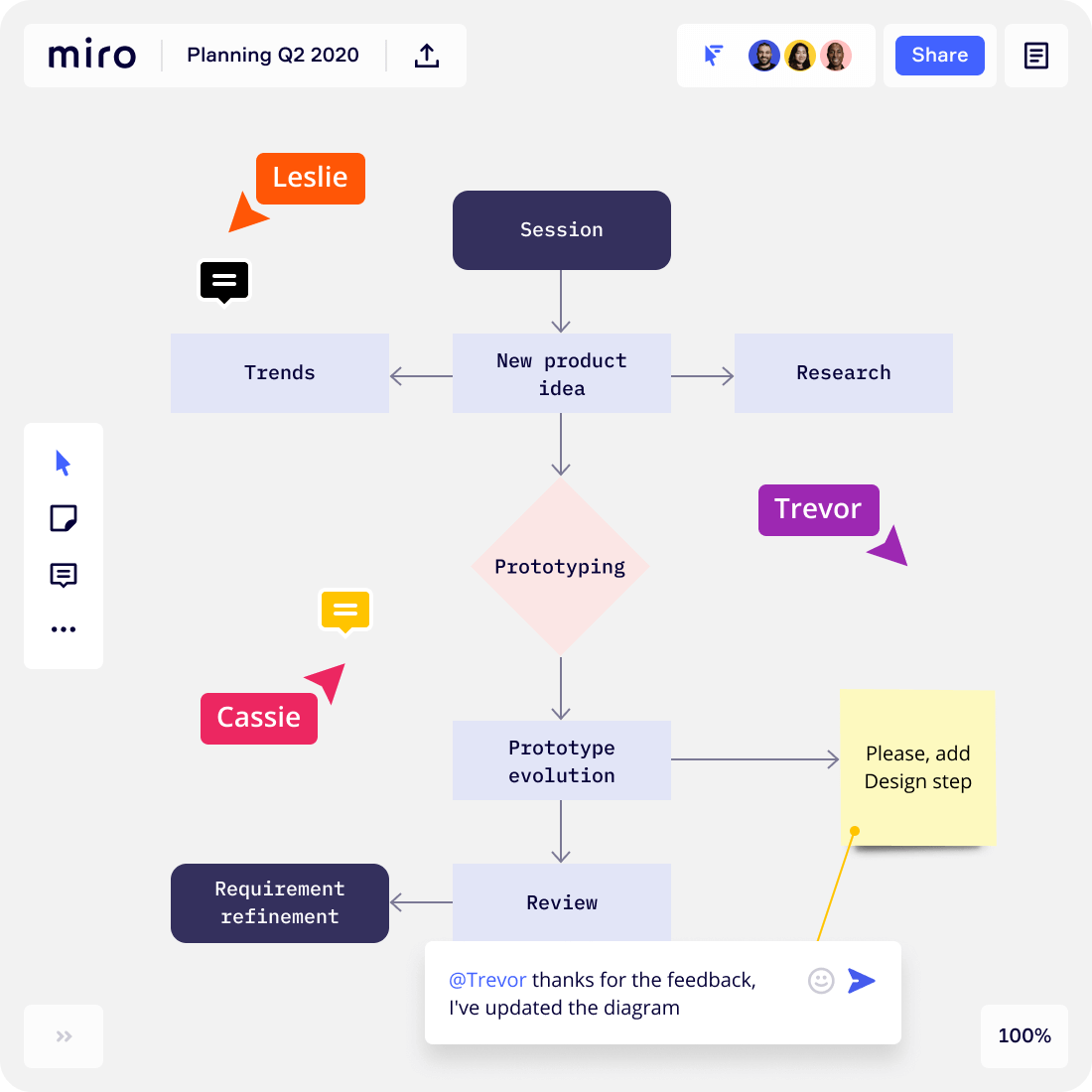 Eliminate confusion managing multiple versions
with an always up-to-date, single source of truth.
Centralize feedback and keep everyone on the same
page with documentation that evolves with you.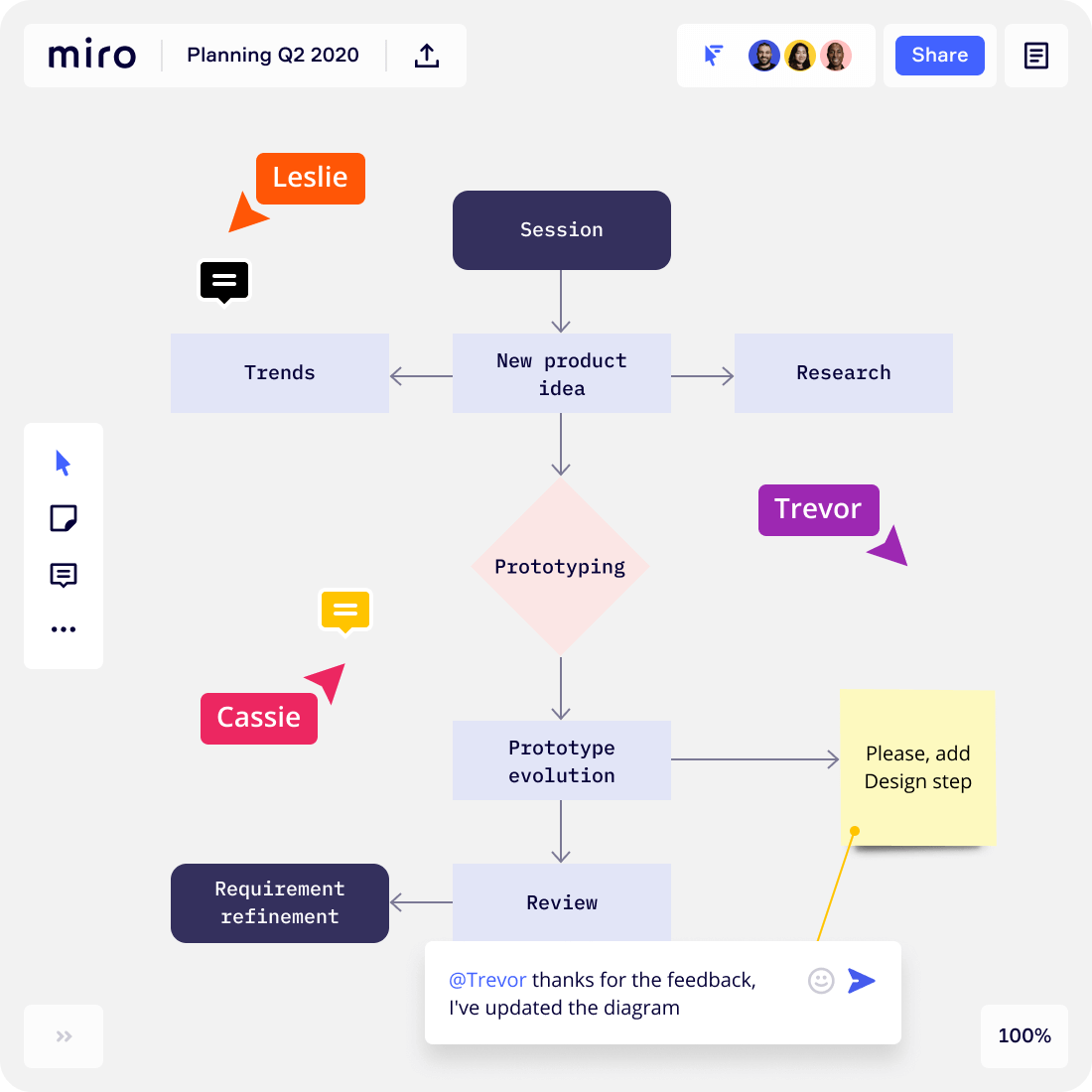 Present and distribute visual
maps and diagrams

Build beautiful presentations with a few clicks to present live
or export as a vector image. Embed boards as visual
documentation in Confluence, Jira, and more.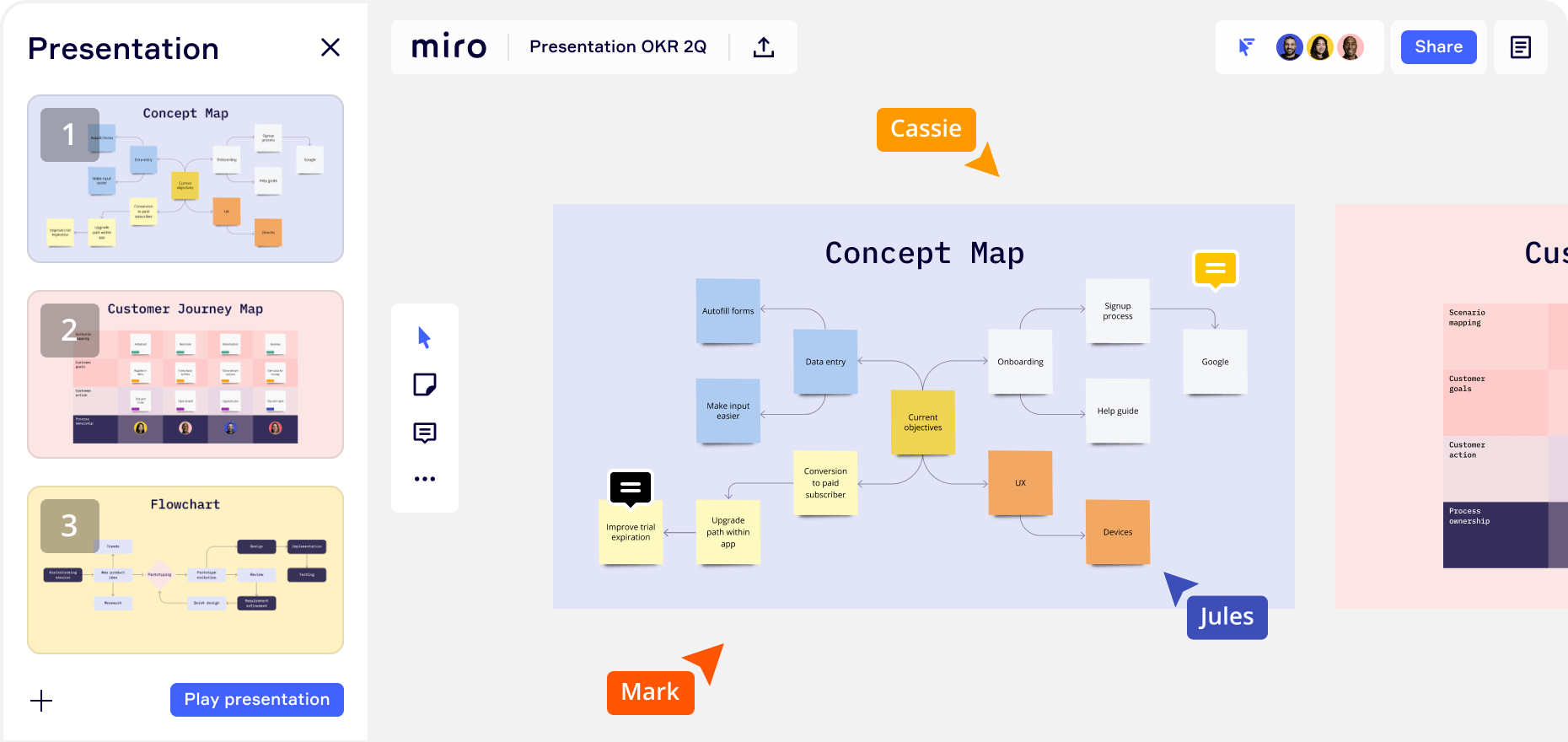 Join over 5 million users

Create your first board today. Free forever.

Process &
Systems Mapping

1
Align customer-facing and internal teams
on the vision for customer experience.

2
Surface key customer and user data to improve
the customer experience.

3
Communicate complex architectures and identify
areas of improvement faster.

"One of the benefits of using Miro, even as
an individual, is being able to put everything
on the same page".

lauren Murray, Product Manager, SkyScanner