The Ultimate Design
Thinking Canvas

Think like a designer and collaborate
on design sprints, customer journeys
maps, wireframes, and more. Generate
ideas, uncover insights, and transform
the way your team builds products.

Loved by over 5 million users at great companies

Simplify your
design process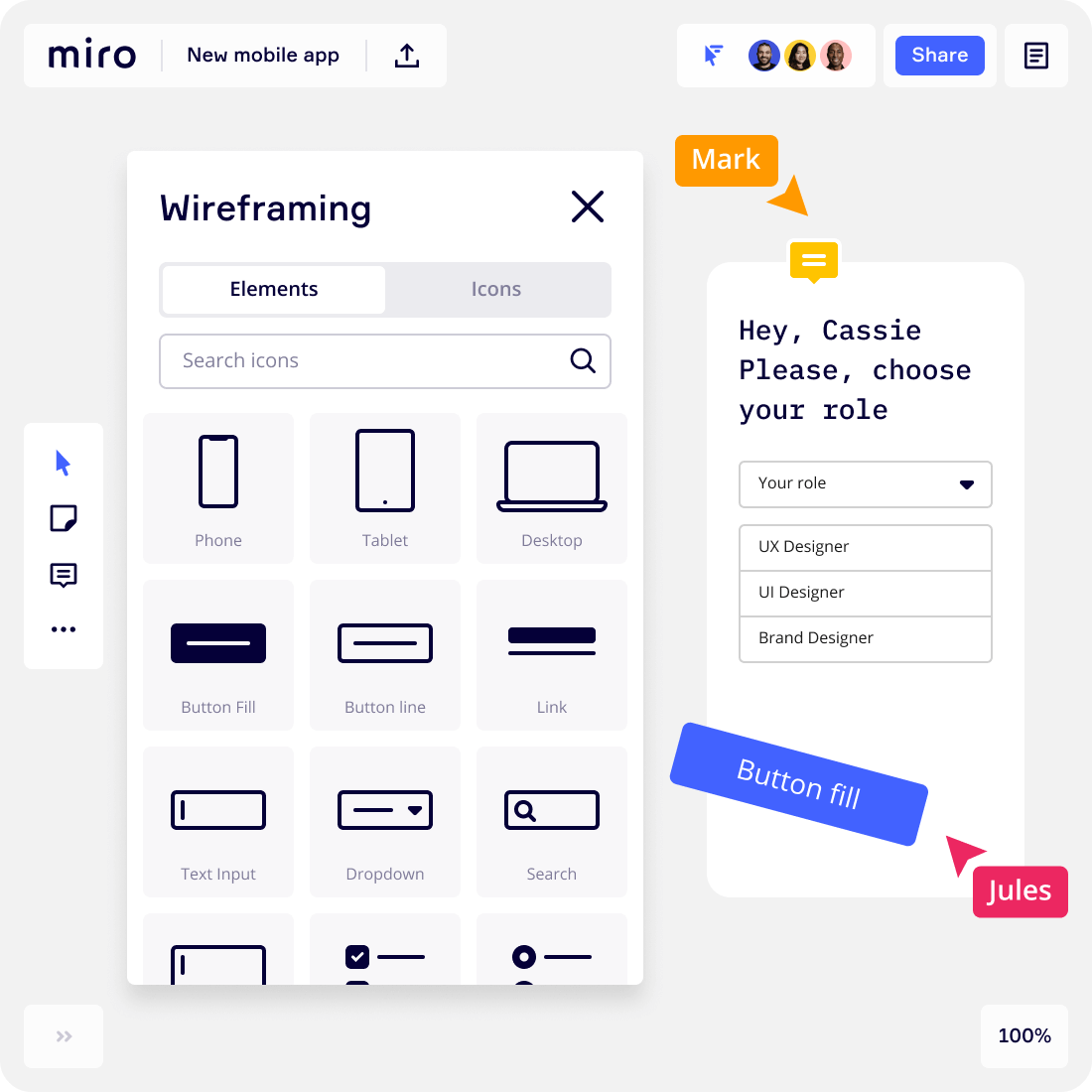 Discover the designer in everyone with an
easy-to-use canvas, pre-built UX, and wireframing
templates. Drive diversity and a customer
first culture by making the process inclusive
for the whole team.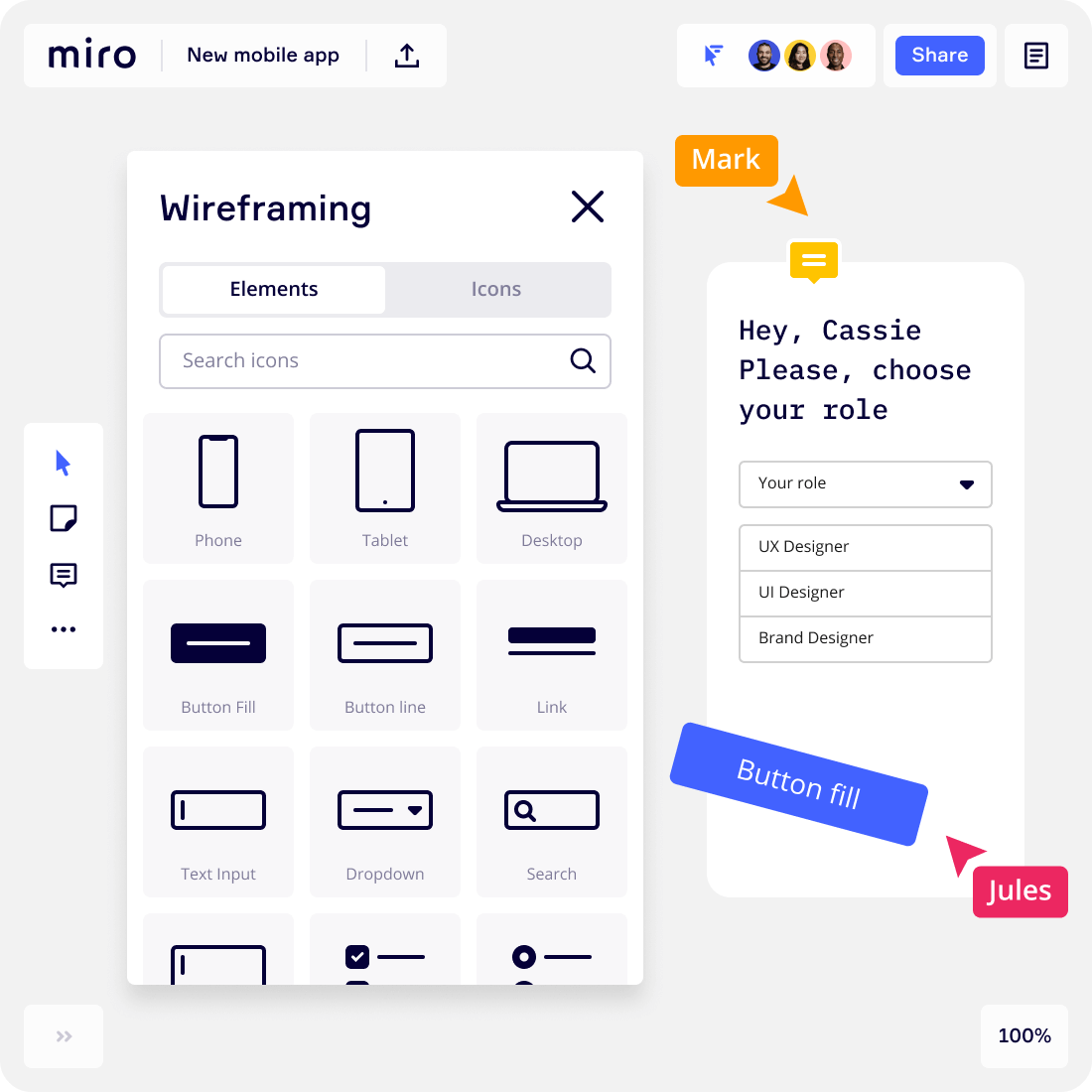 Run a remote Design Sprint

Solve big problems in less time with pre-built
Design Sprint templates and facilitation features like
voting, timer, and screenshare. Enable your team
to think big and move fast.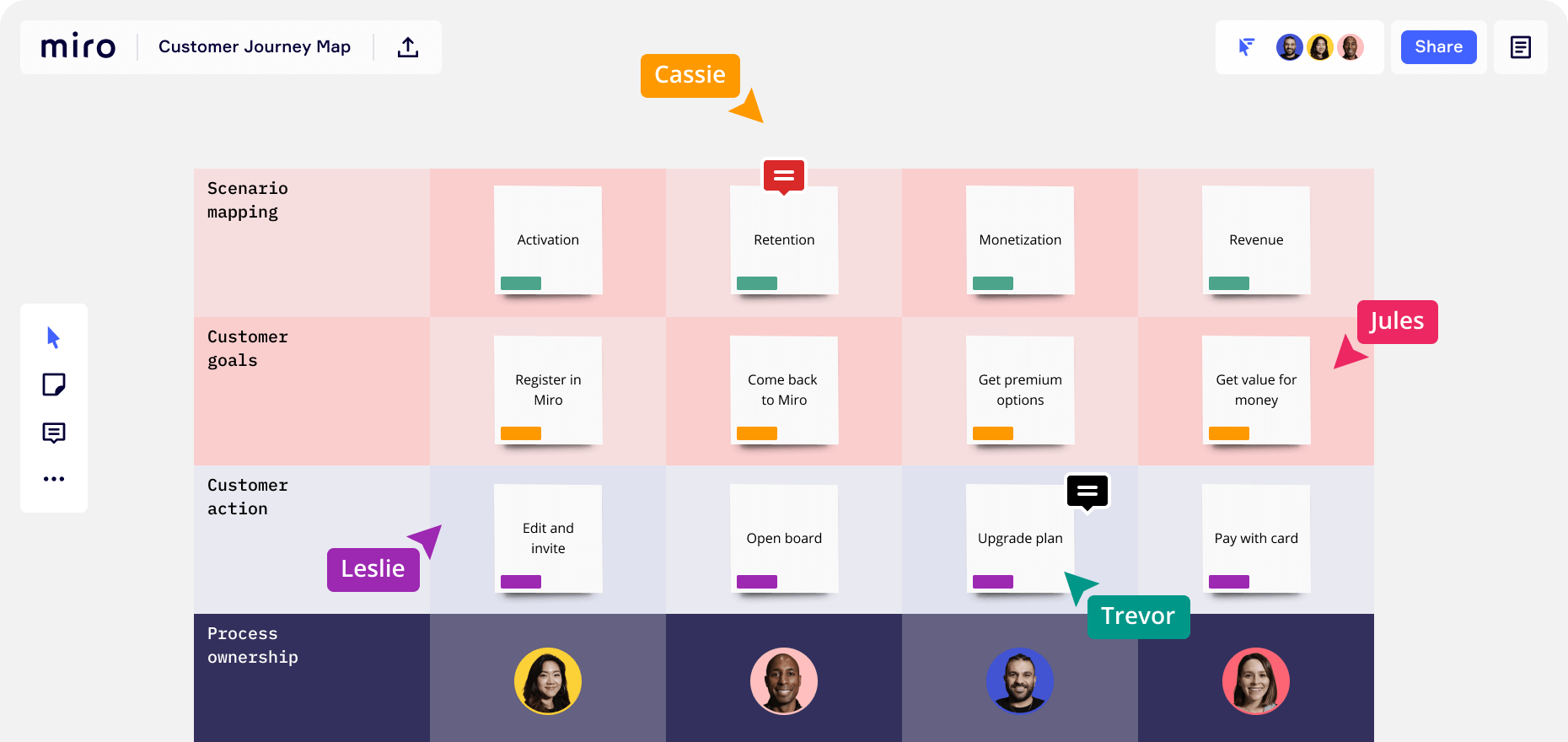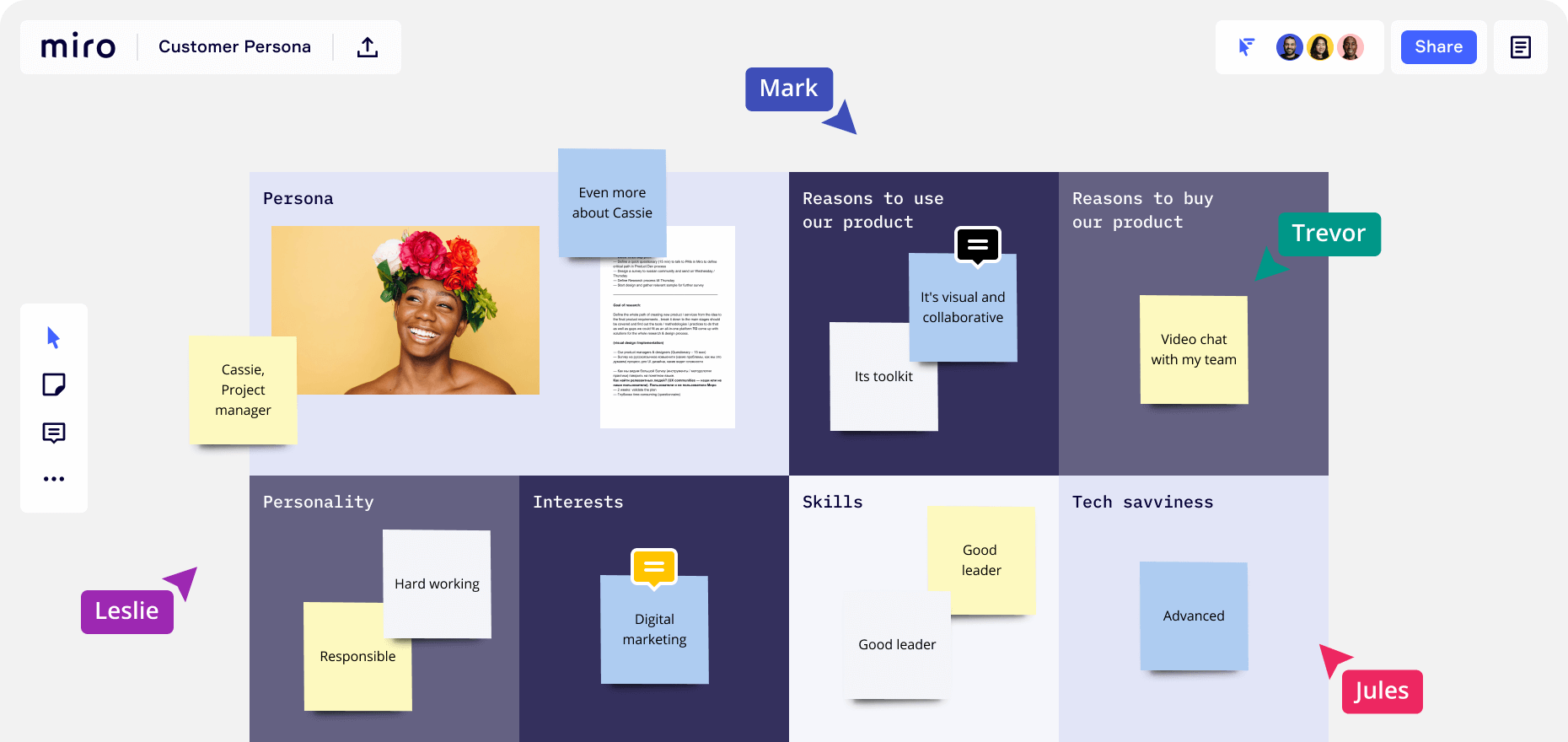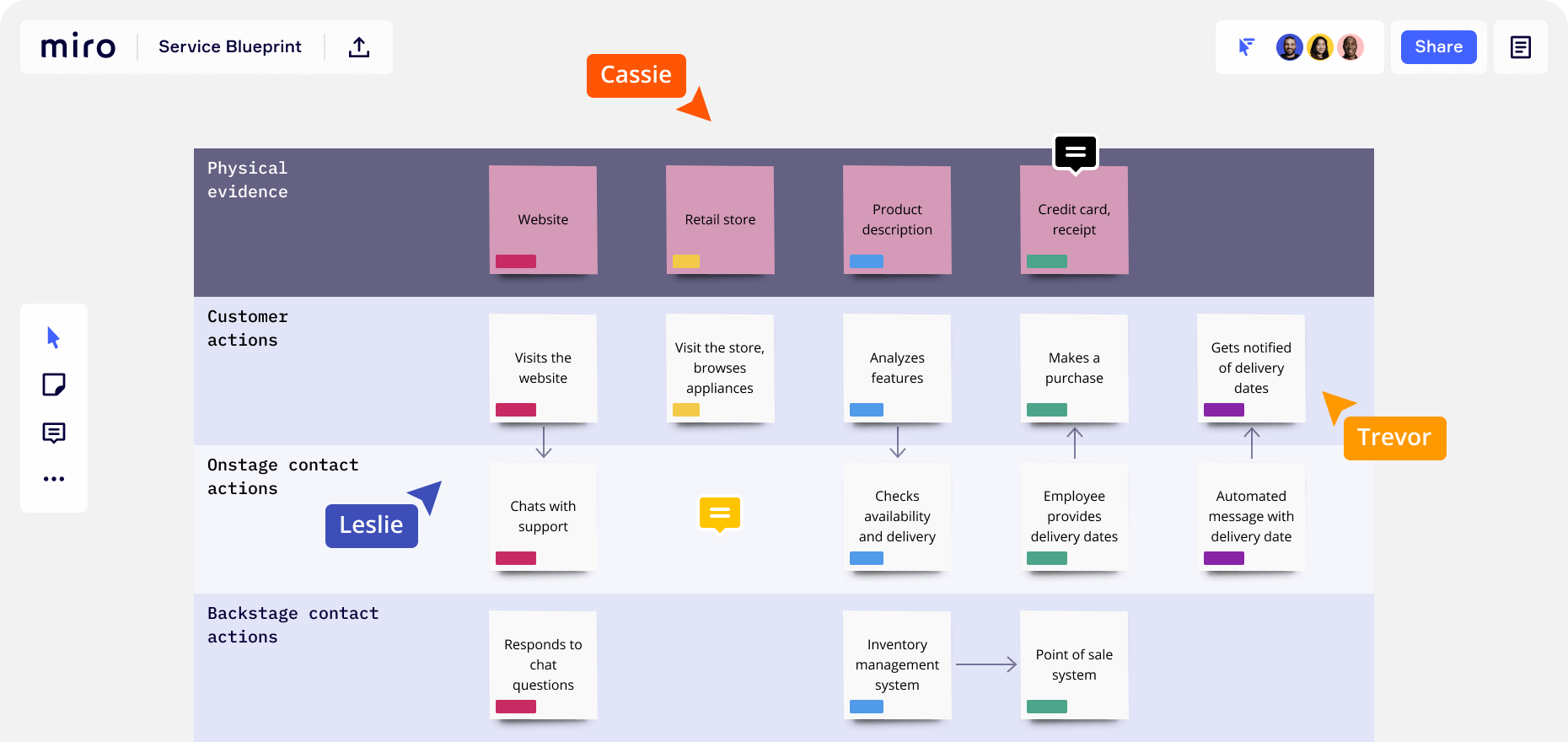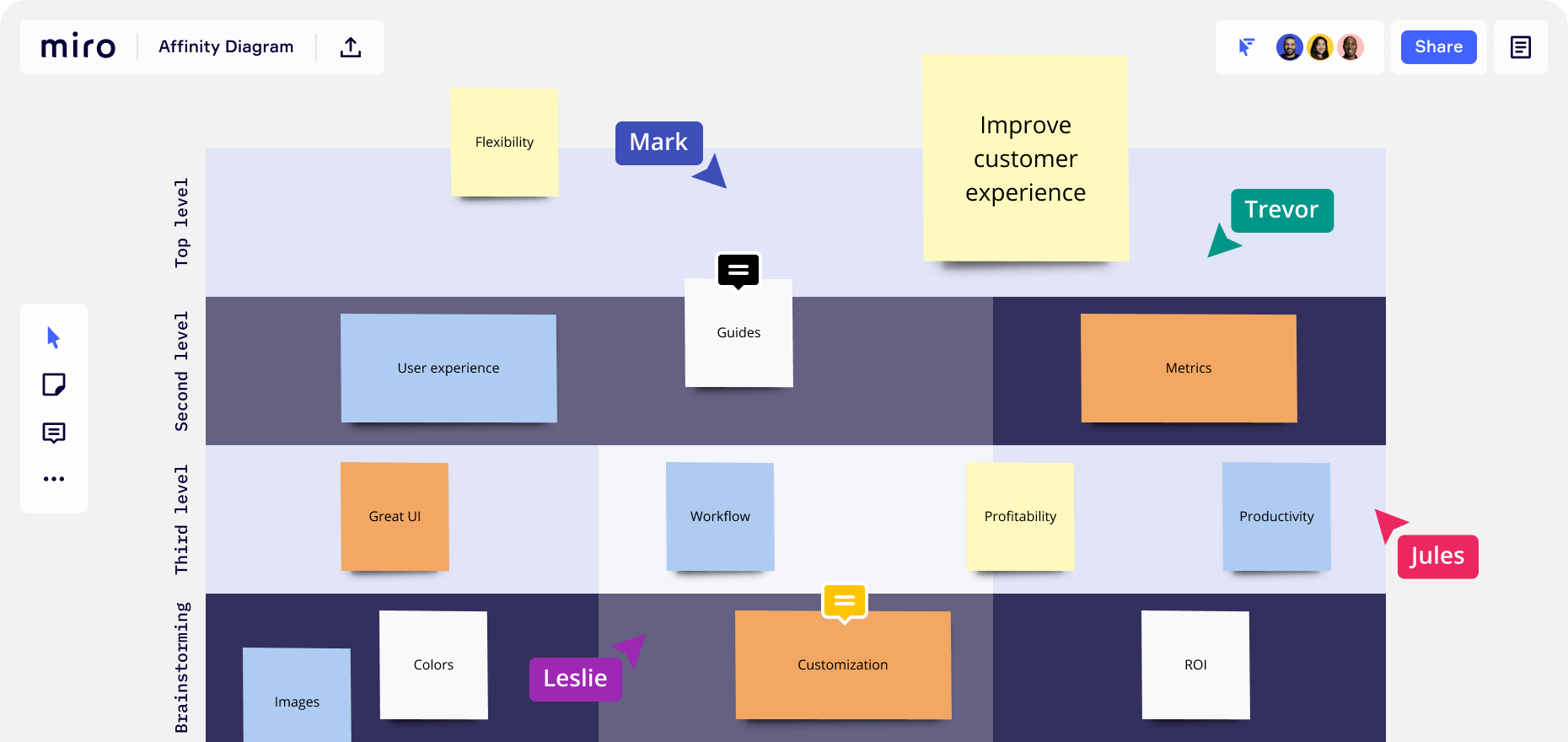 Uncover insights
from research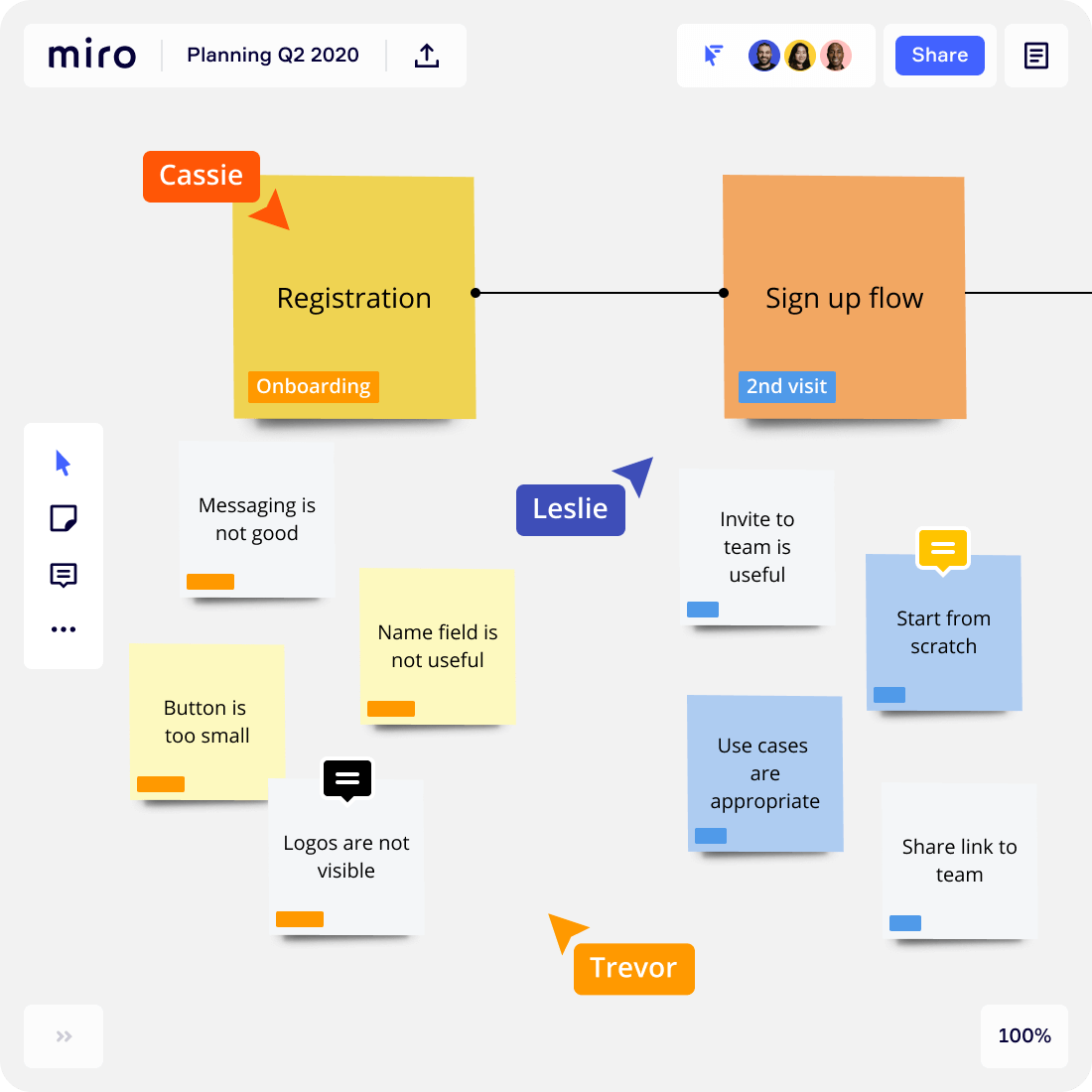 Synthesize interview and survey data with Sticky
Note clustering and tagging. Create personas,
affinity maps, mind maps, user flows, and more
to further develop your strategy.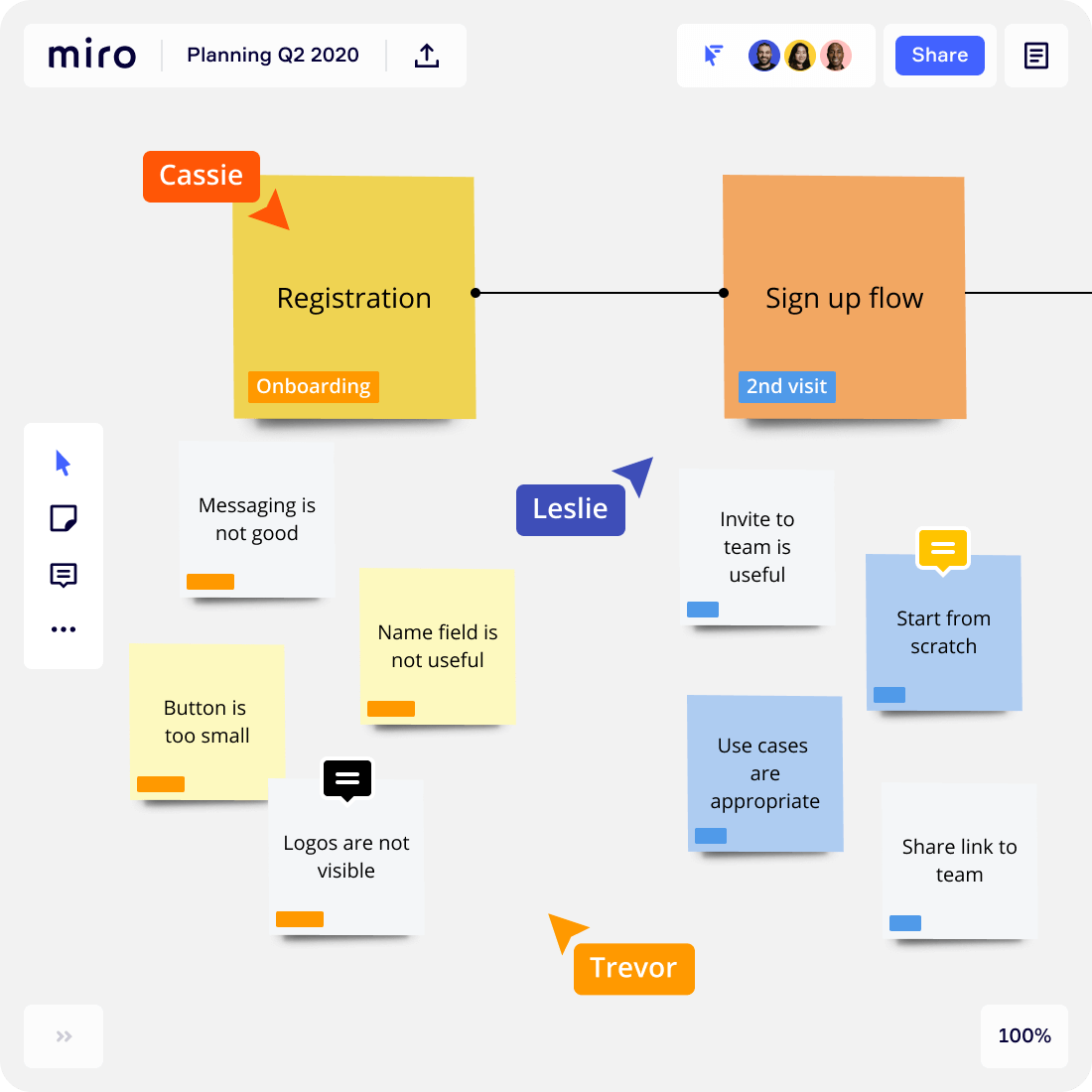 Everything in one place

Create a project hub and reduce time looking for files.
Organize references, research, and design files to one place
where you can gather feedback and iterate.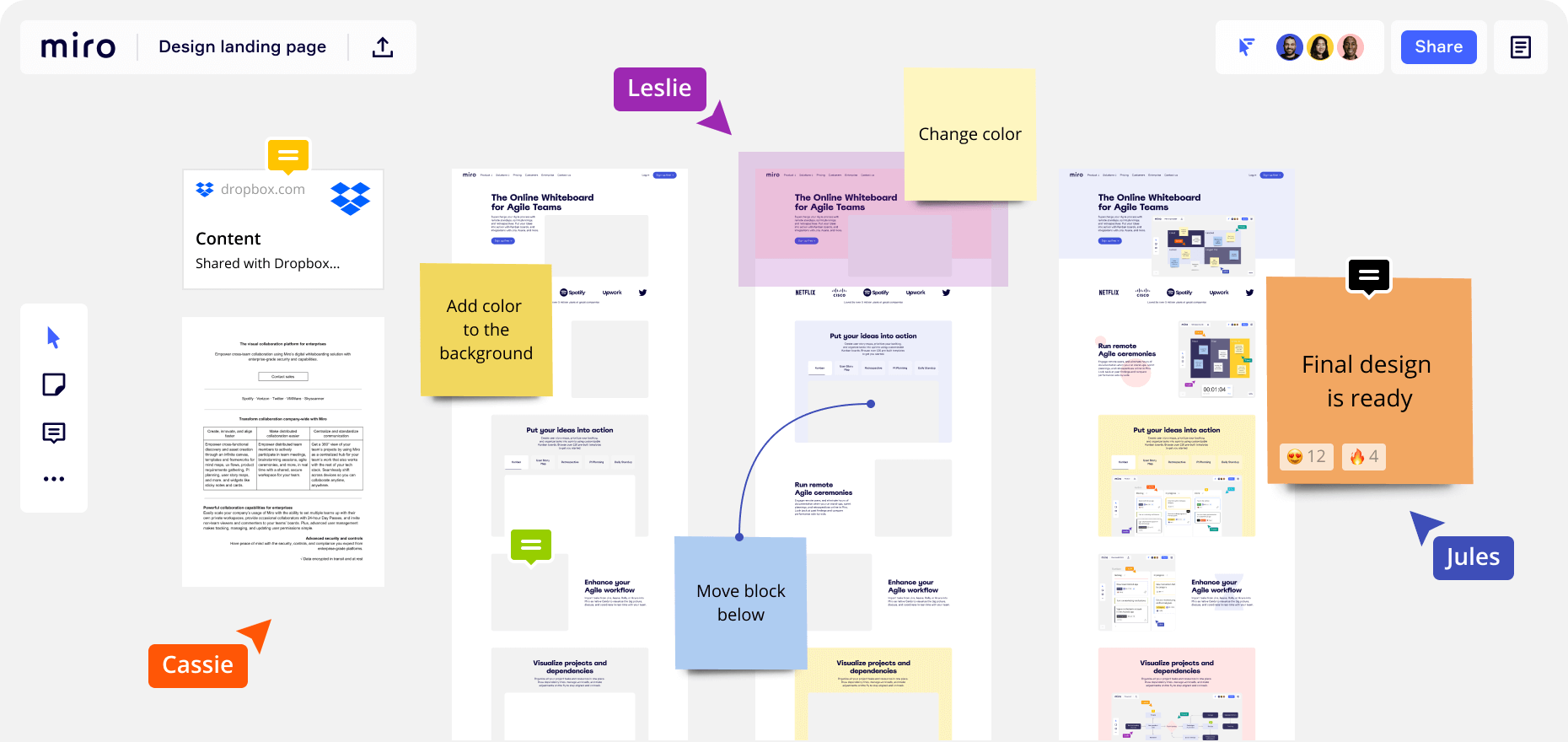 Join over 5 million users

Create your first board today. Free forever.

Design Thinking
at Scale

1
Create living research boards that contain
all relevant data and references.

2
Rapidly ideate solutions for testing and
get stakeholder feedback.

3
Prepare designs for handoff and provide context
for successful implementation.

"Miro has really forced us to be hands-on
and collaborative whereas before team
members would be prone to going off on
their own when documenting their work."

Jason Dziak, Group Experience Director, Dell