Online Brainstorming
for Creative Teams

Unleash your creative ideas on an
infinite canvas and collaborate in
real-time with from any location.
Think in many formats with sticky
notes, diagrams, and more.

Loved by over 5 million users at great companies

Run a Brainstorming
Workshop

Facilitate workshops where everyone can participate
regardless of their location. Capture physical boards
in seconds with Stickies Capture and convert them
to fully editable digital sticky notes.

Put your ideas into action

Miro has over 120 pre-built templates so you can go
from ideation to execution all on one infinite canvas.
Browse visual kanban boards, user story maps,
customer journey maps and more.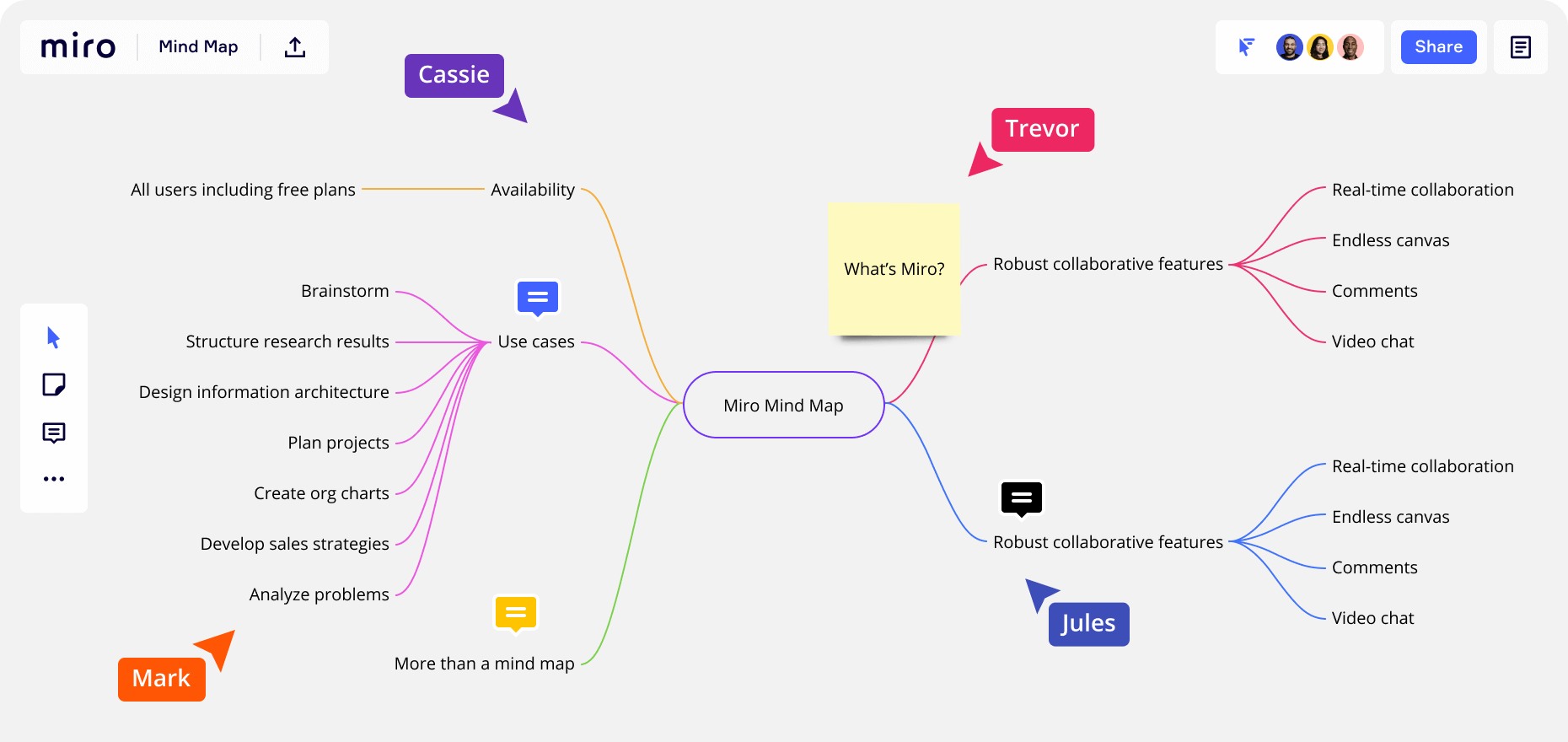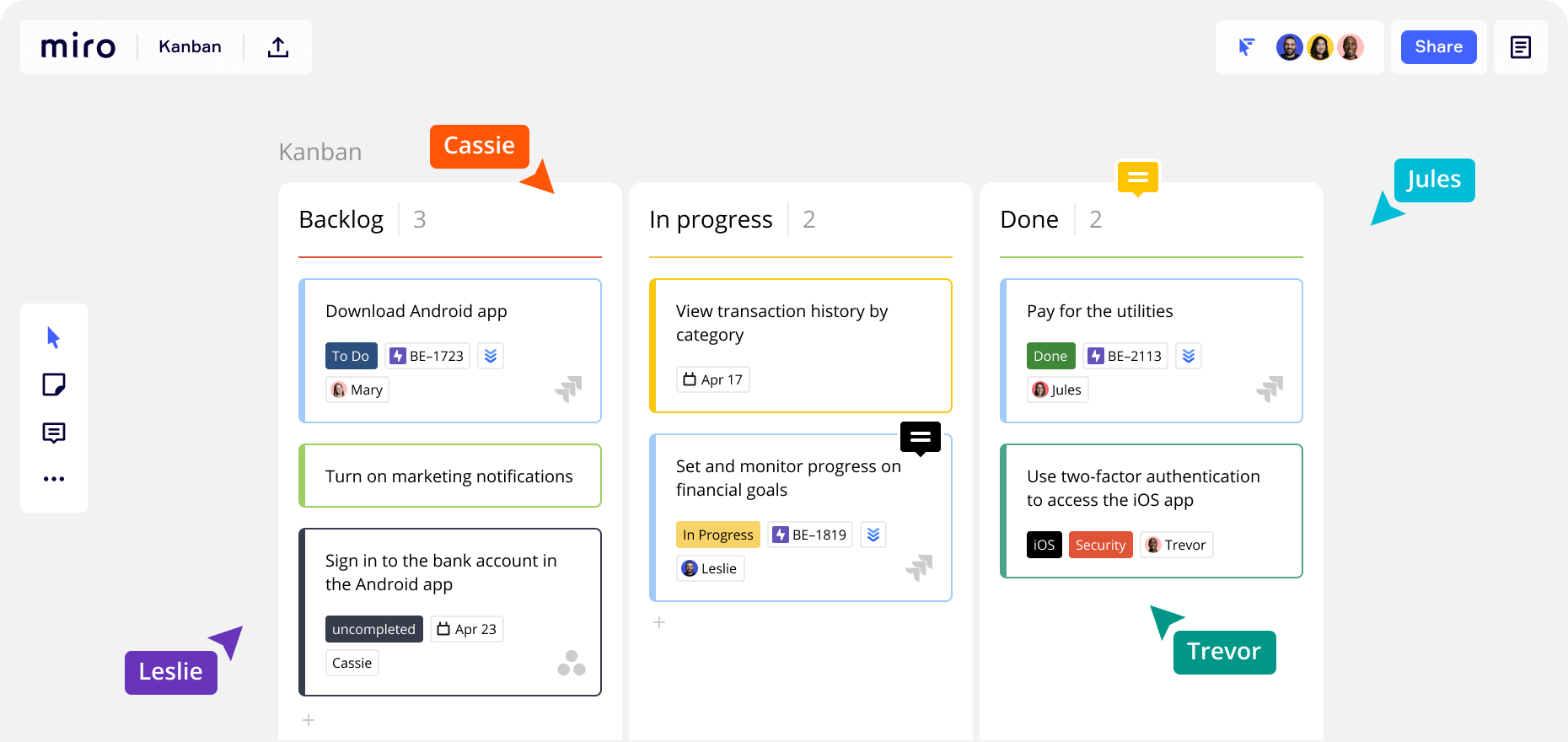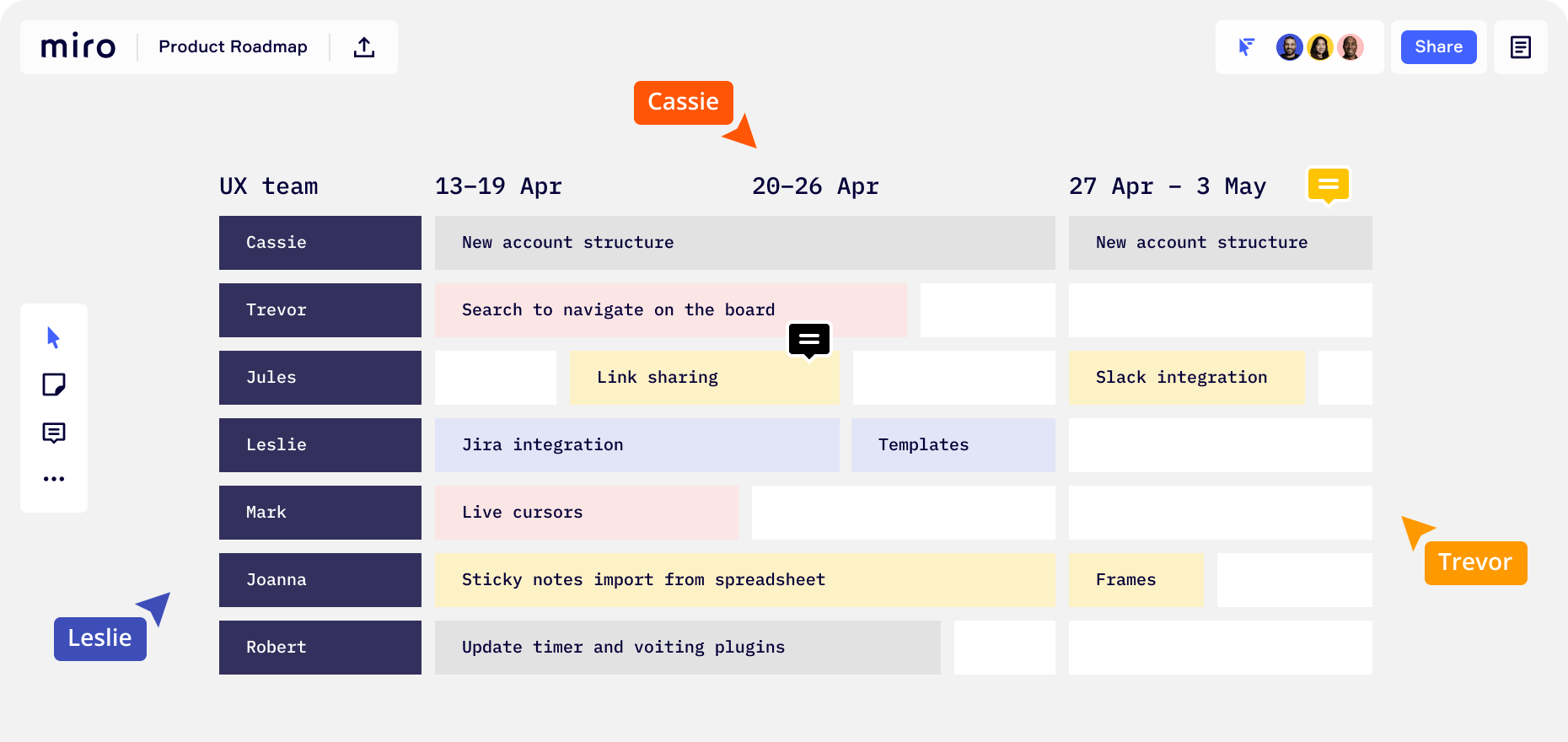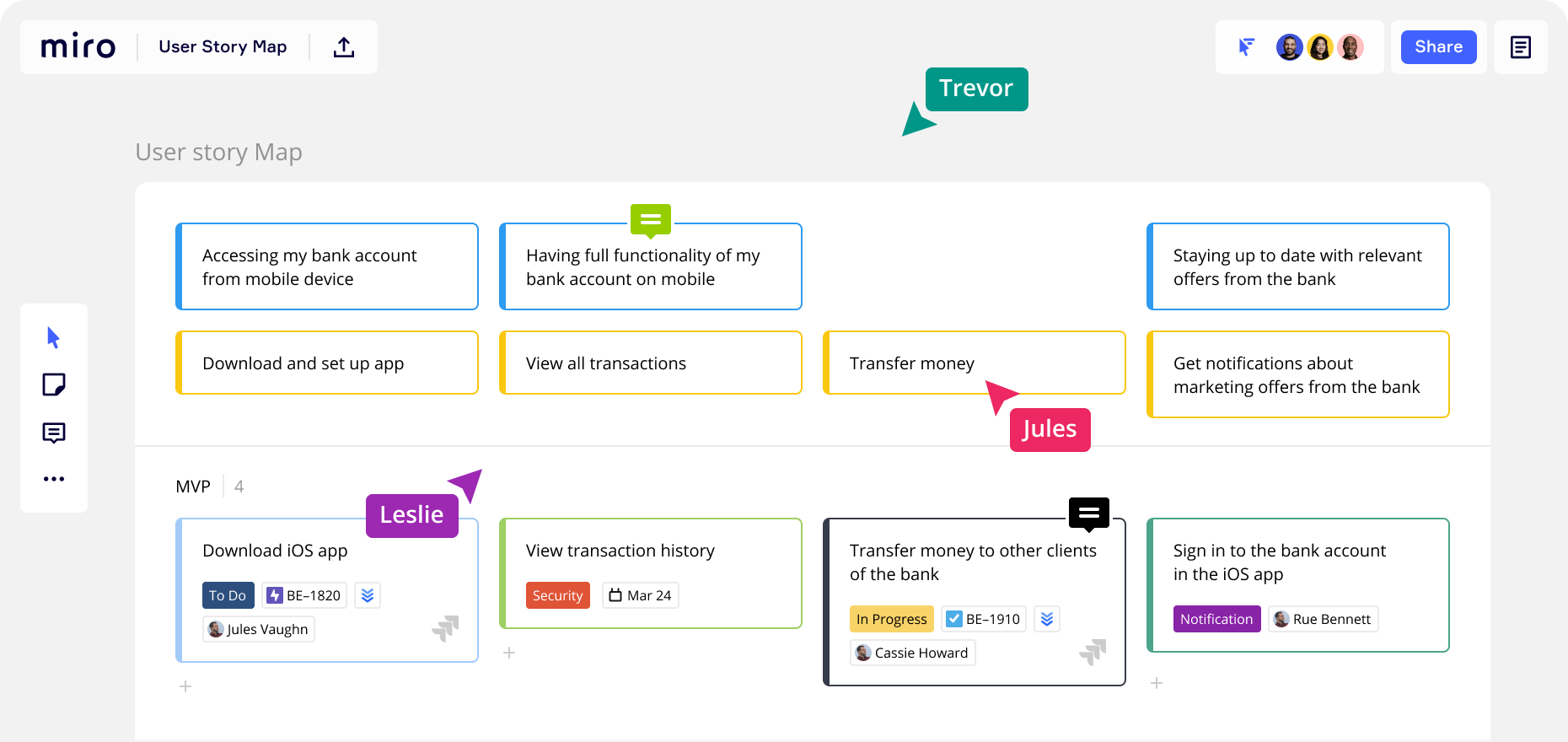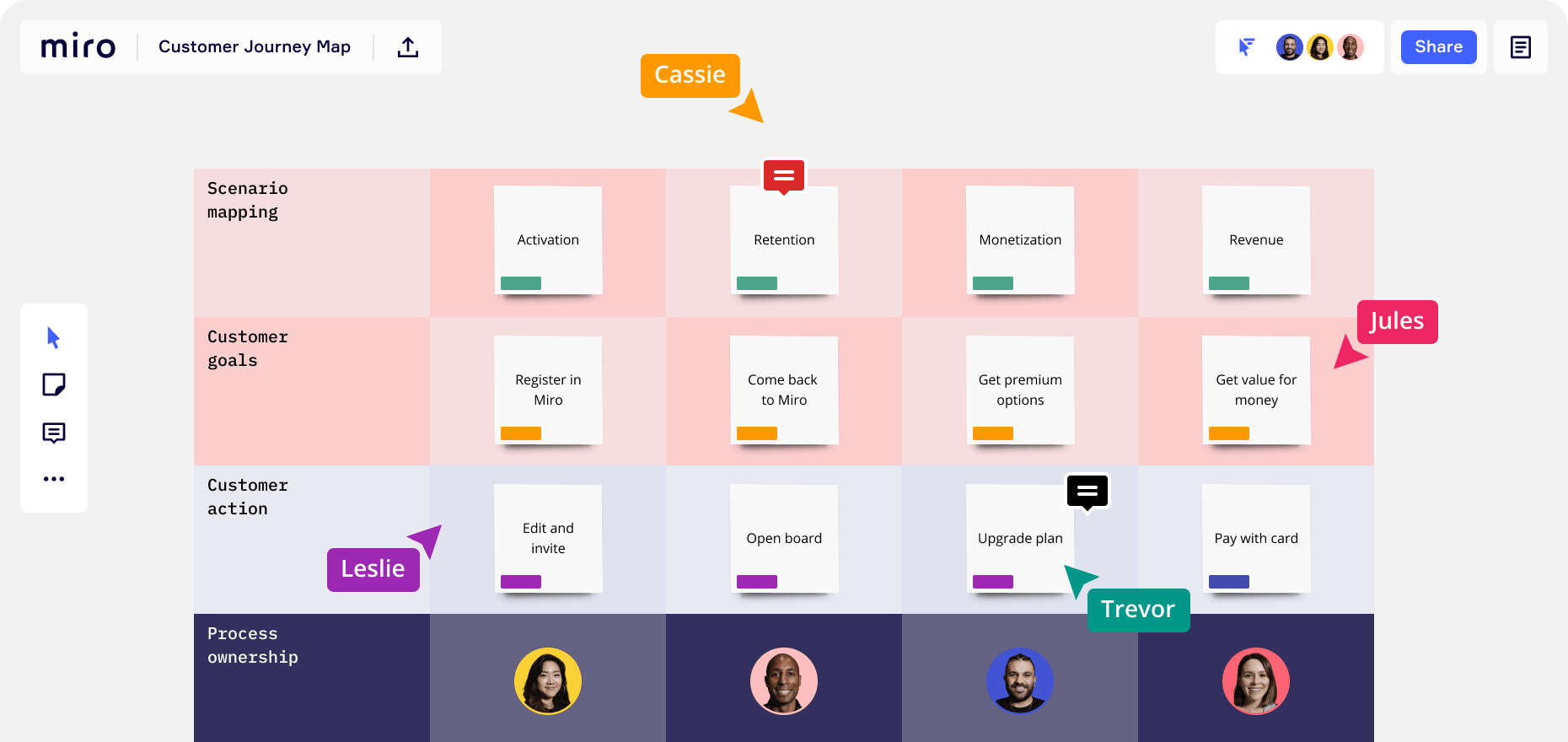 Everything
in one place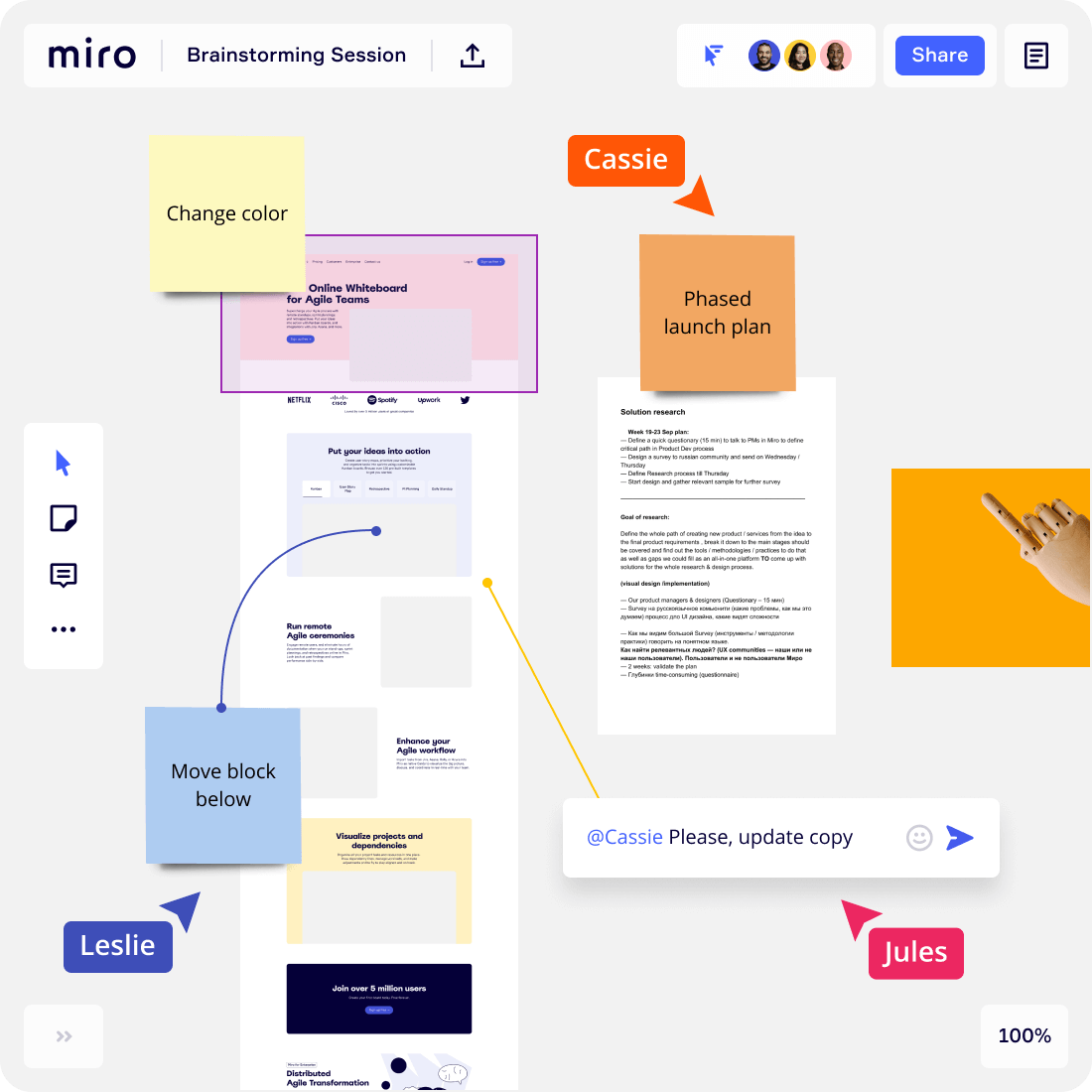 Gather references and import data from
spreadsheets automatically. Build the vision with
sticky notes, drawings, diagrams, images, docs,
and gifs, with access from any device.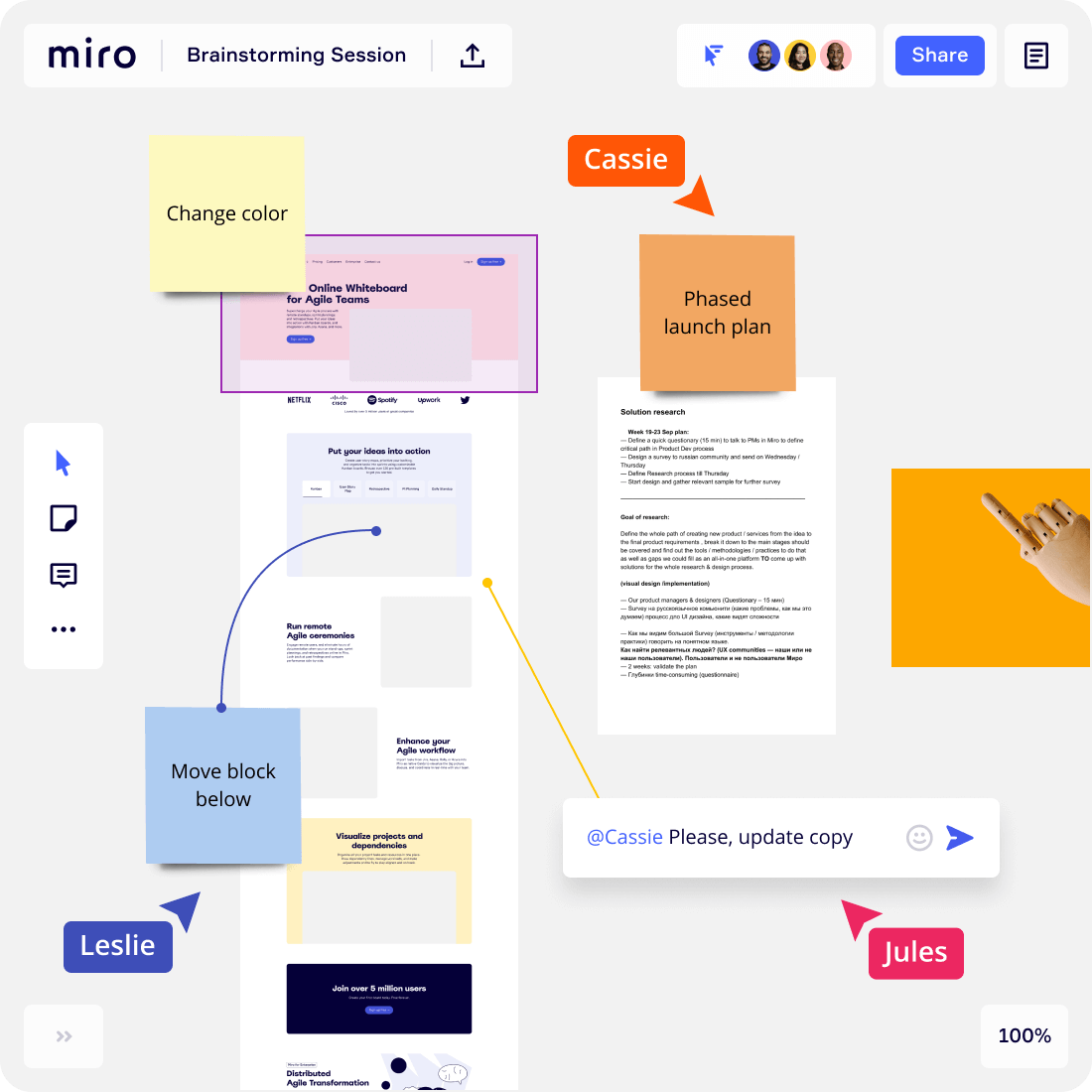 Uncover the best ideas

Democratize voices and discover the best ideas with
anonymous voting. Stay organized and ensure nothing falls
through the cracks with keyword search, tagging, clustering,
and mind mapping.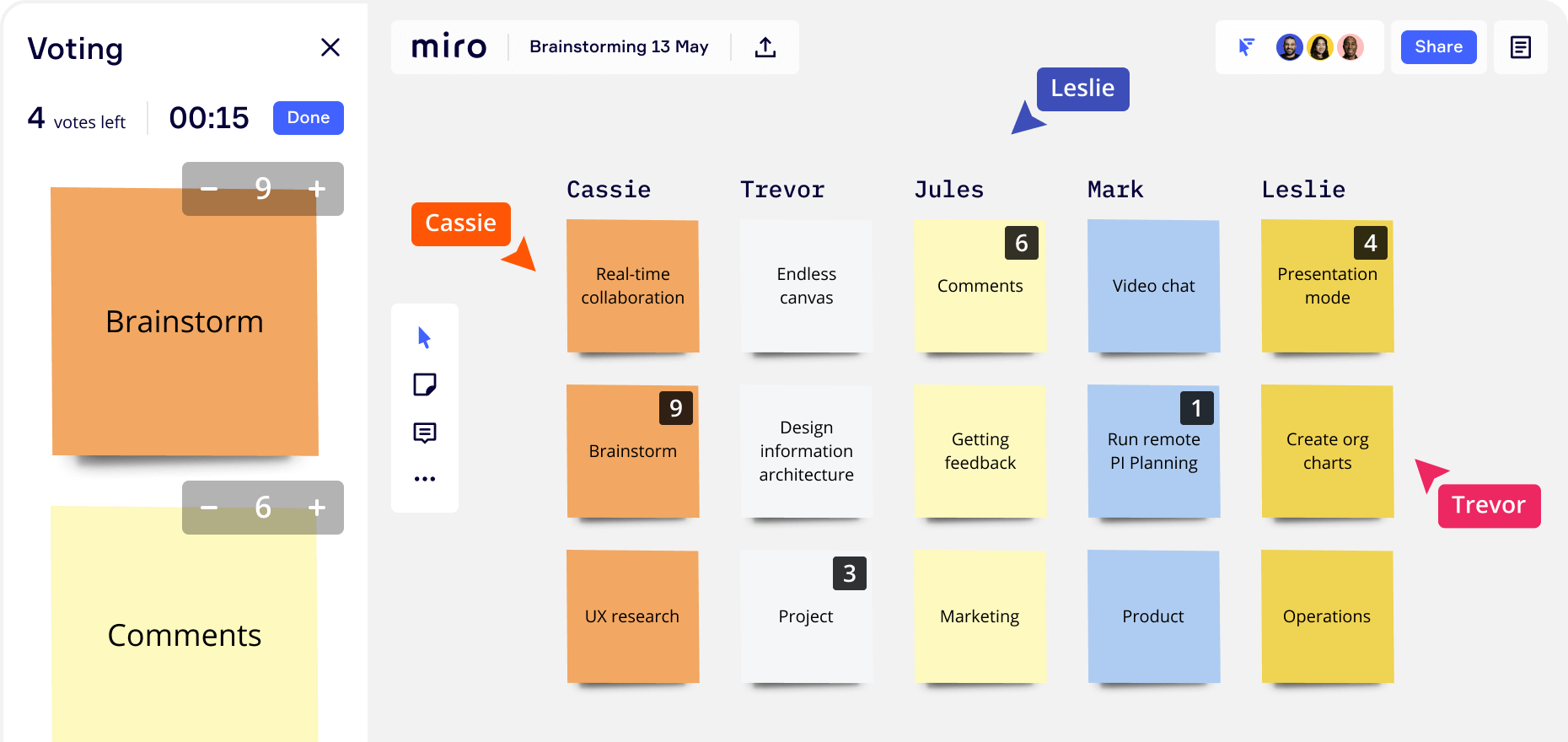 Join over 5 million users

Create your first board today. Free forever.

Idea Management
Platform

1
Maintain a single source of truth and
understand the "why" behind decisions.

2
Steer the ideation process across the
organization.

3
Move and track ideas through the pipeline from
concept to execution.

"We've developed a process
for brainstorming sessions that
we love — and, more importantly,
our clients love."

Justin Huskey, Lead Designer, Infinite Red