The definitive tool
for Agile teams

Supercharge your Agile process with
remote standups, sprint plannings,
and retrospectives. Put your ideas
into action with Kanban boards, and
integrations with Jira, Asana, and more.

Loved by over 5 million users at great companies

Run remote
Agile ceremonies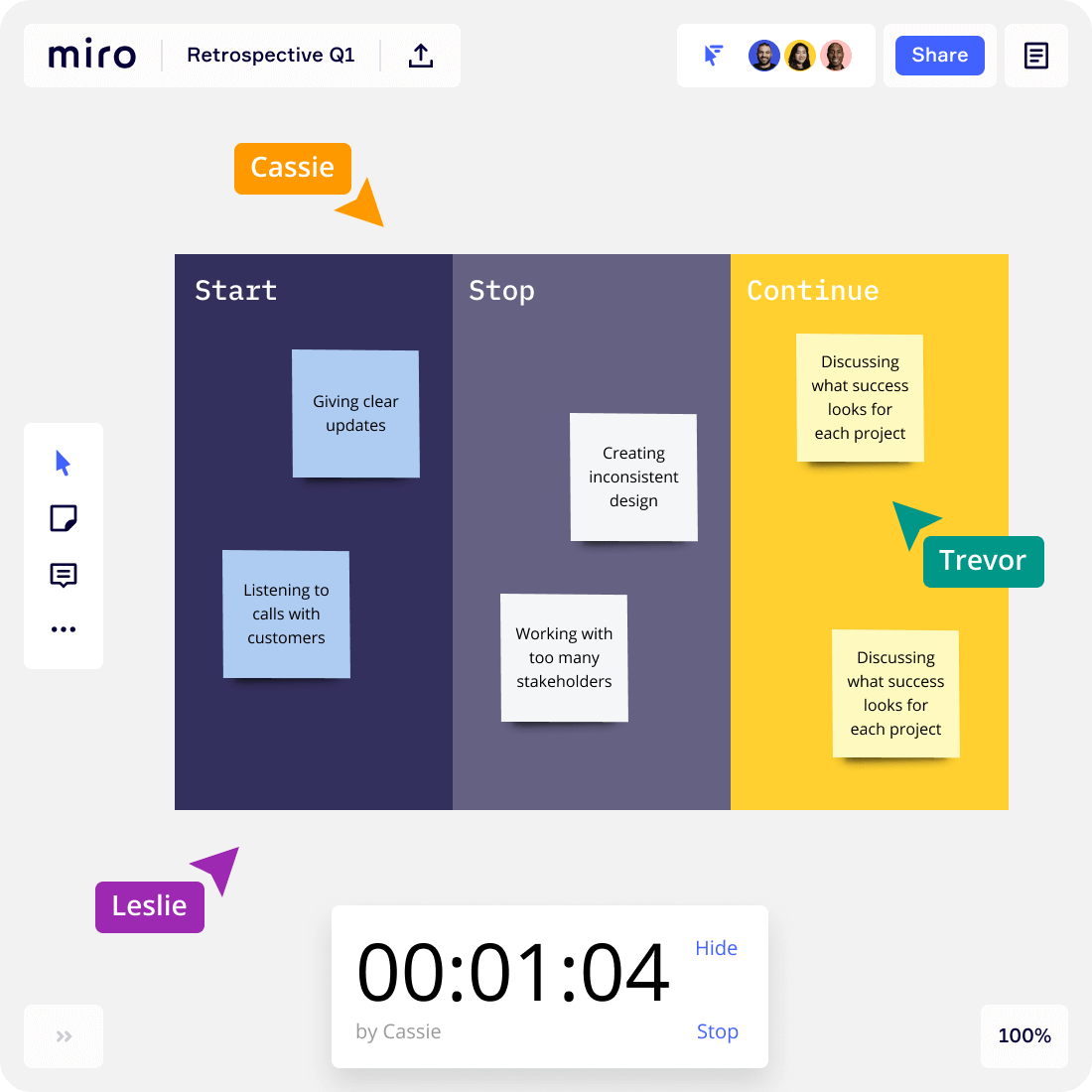 Engage remote users, and eliminate hours of
documentation when you run stand-ups, sprint
plannings, and retrospectives online in Miro.
Look back at past findings and compare
performance side-by-side.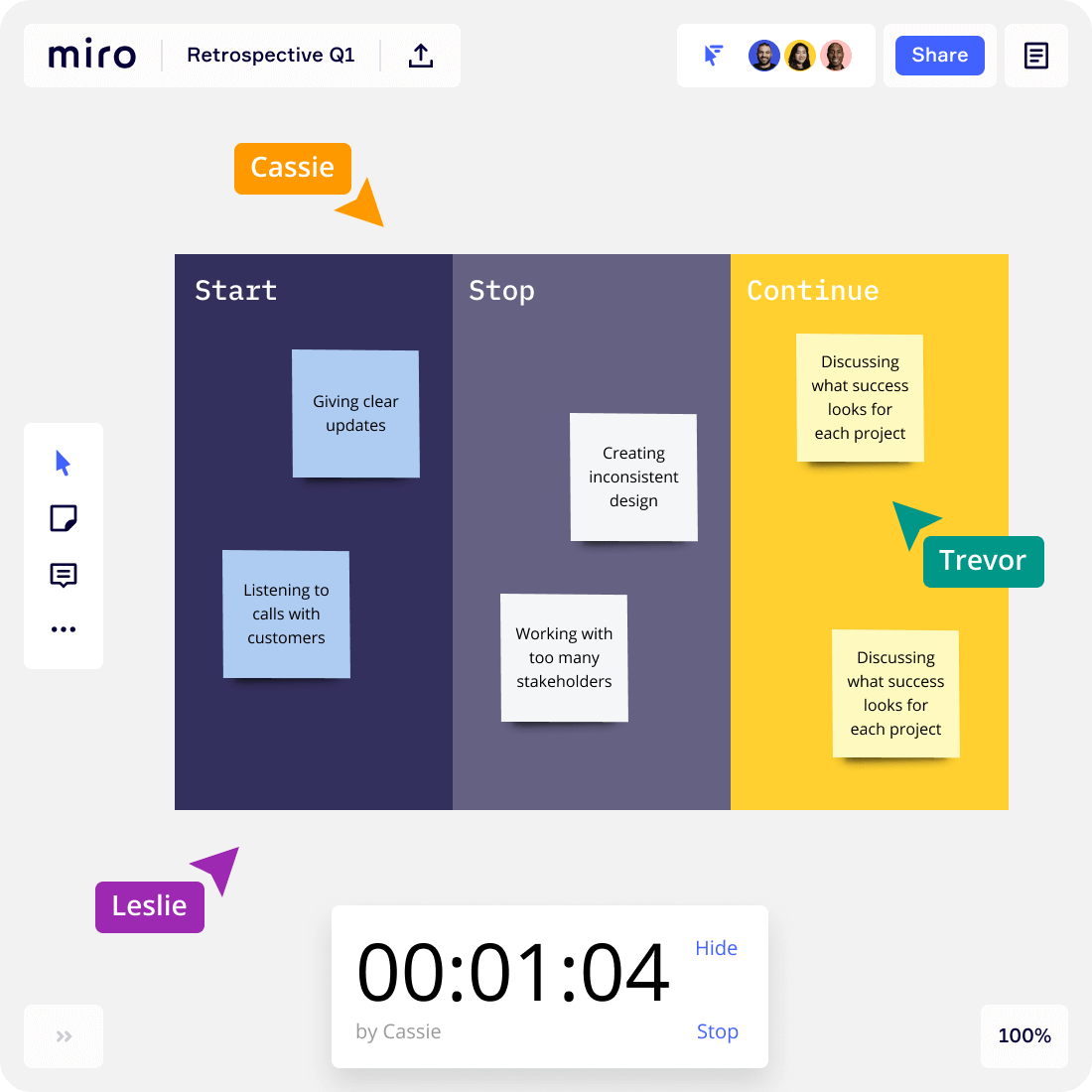 Put your ideas into action

Create user story maps, prioritize your backlog,
and organize tasks into sprints using customizable
Kanban boards. Browse over 120 pre-built templates
to get you started.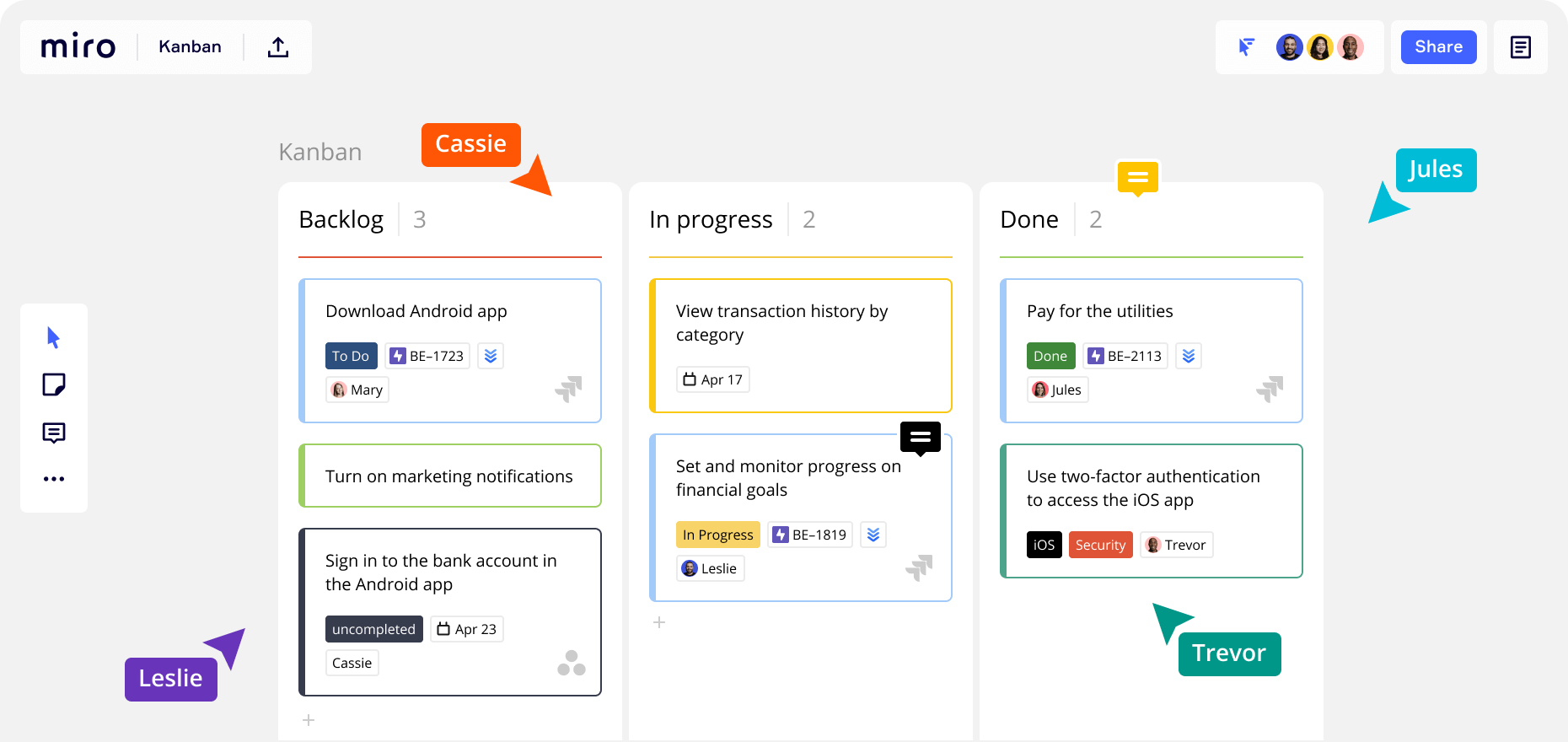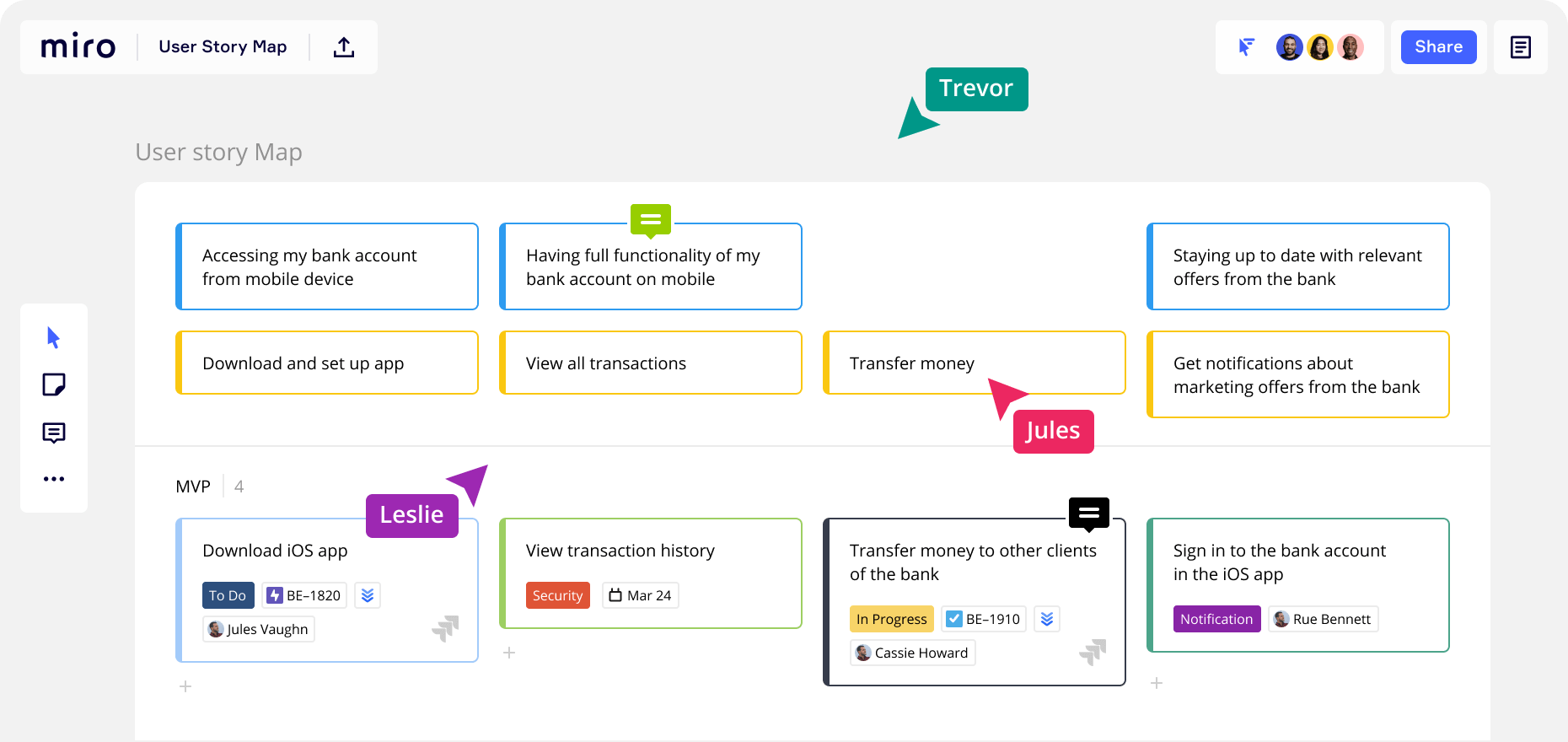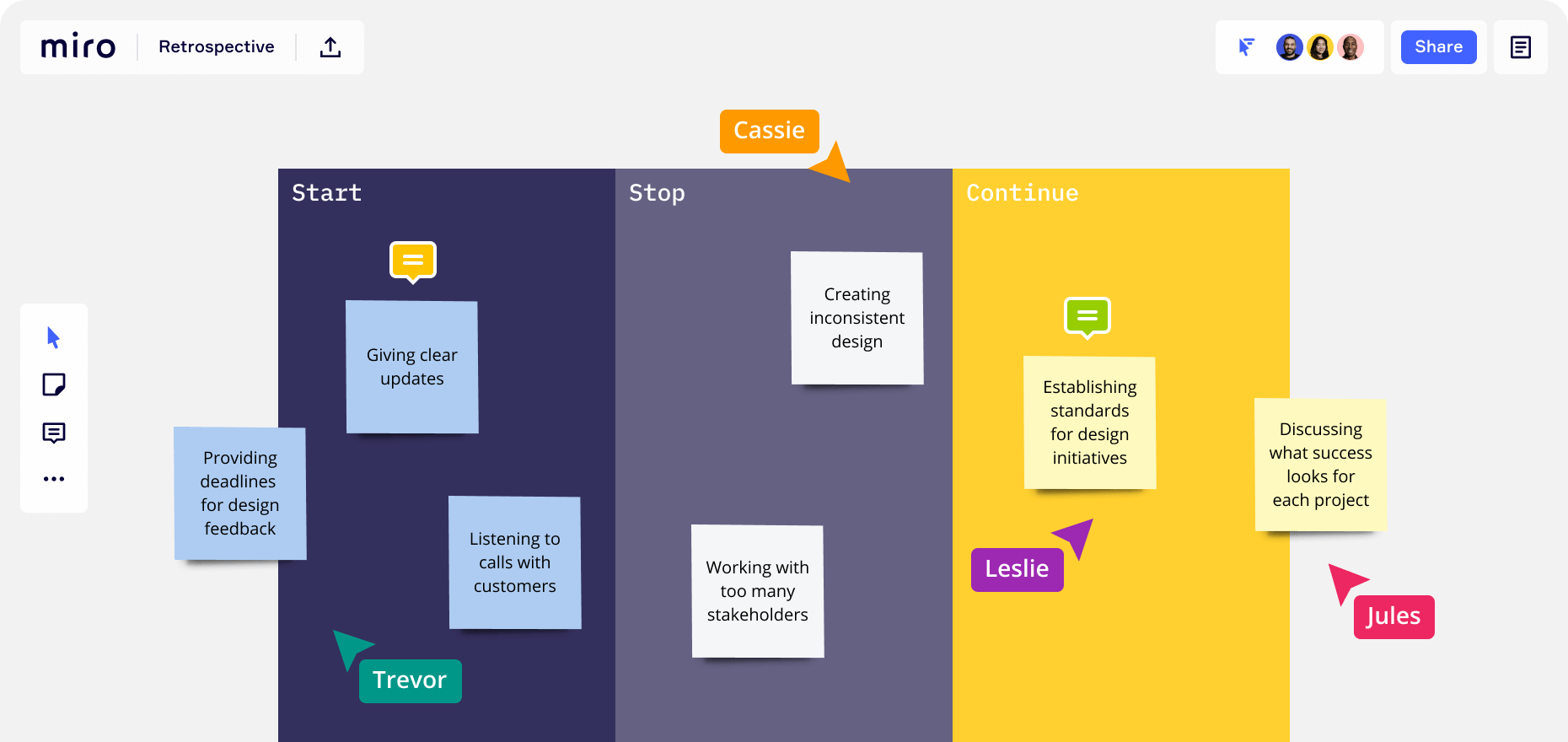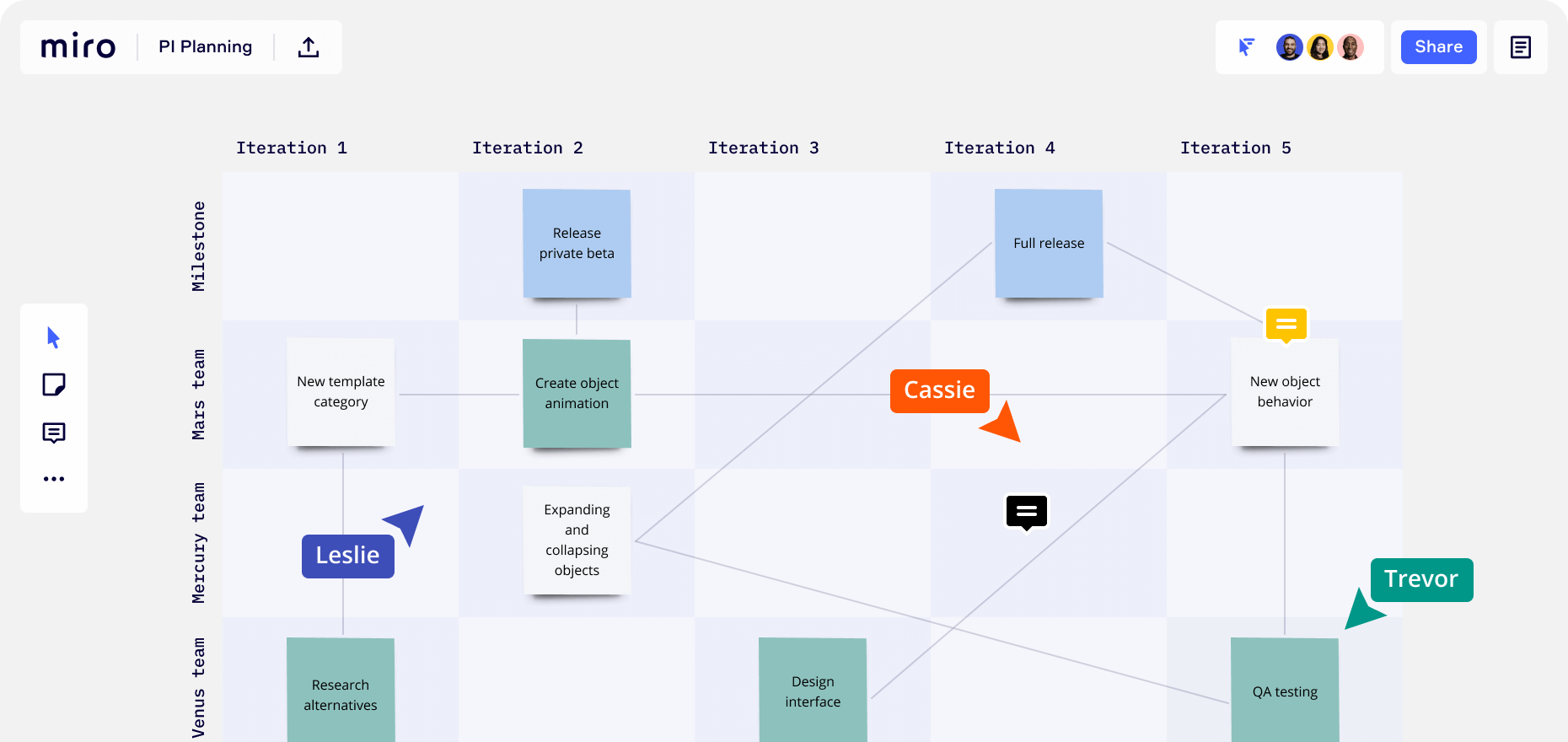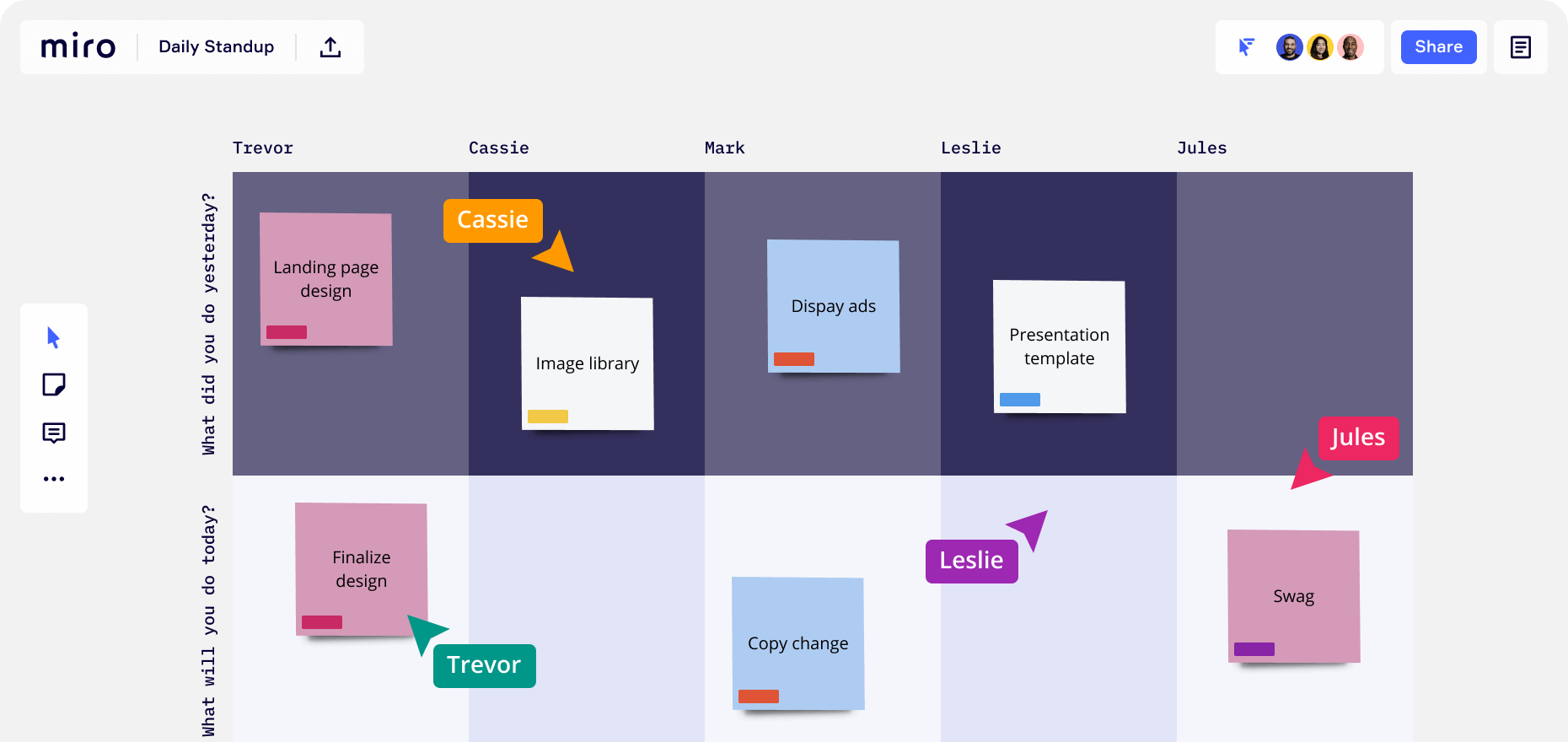 Enhance your
Agile workflow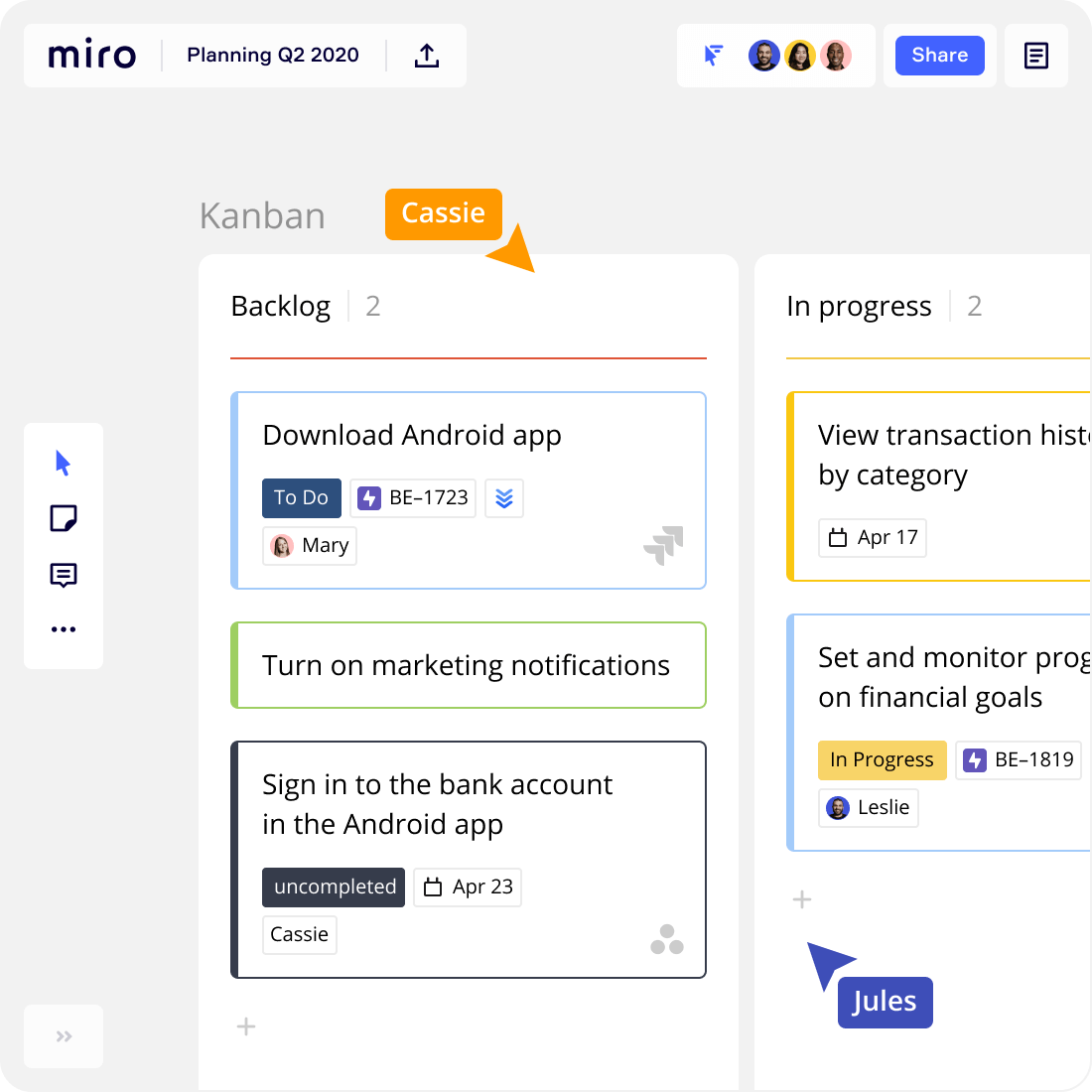 Import tasks from Jira, Asana, Rally, or Azure into
Miro as native Cards to visualize the big picture,
discuss, and coordinate in real-time with your team.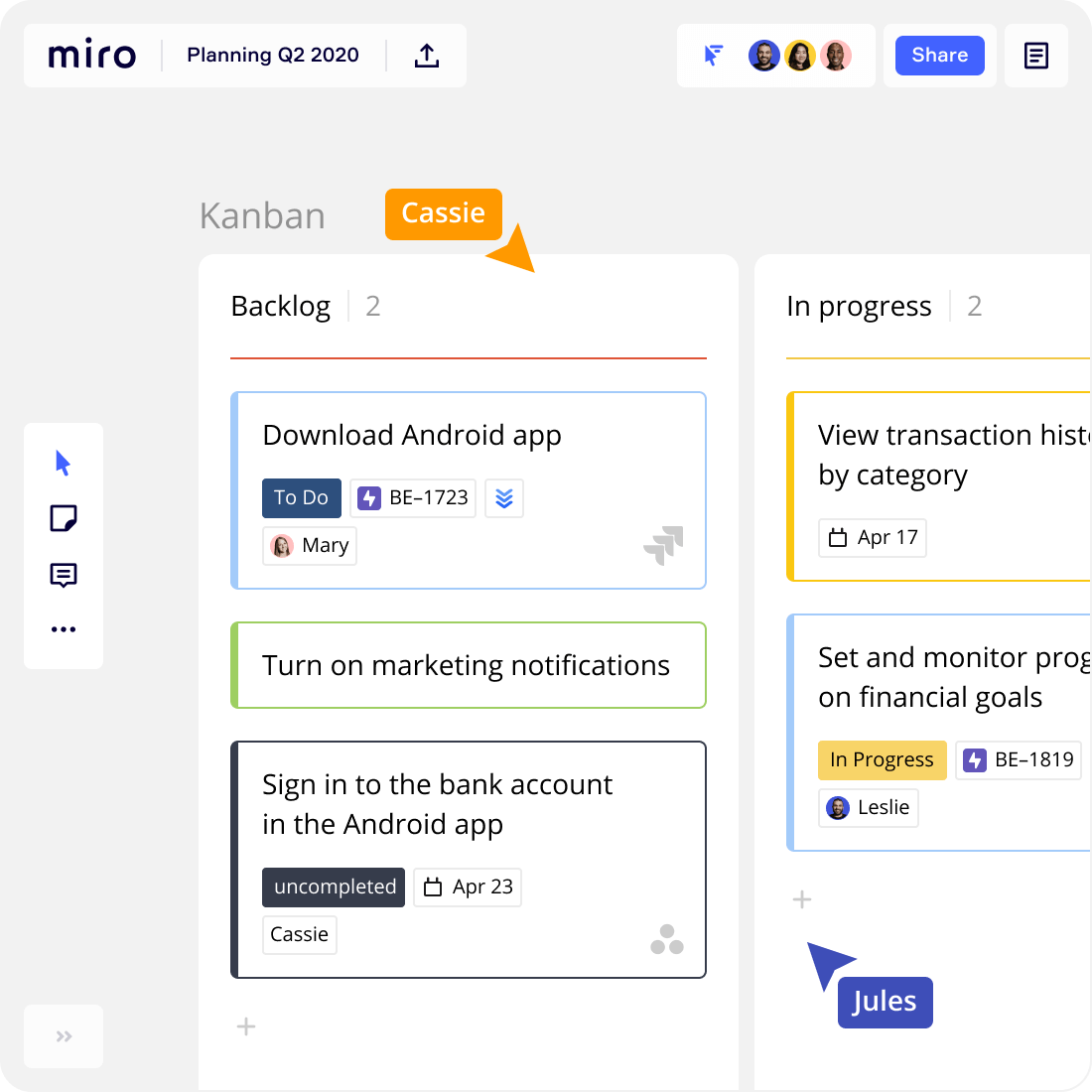 Visualize projects
and dependencies

Organize all your project tasks and resources in one place.
Draw dependency lines, manage workloads, and make
adjustments on the fly to stay aligned and on track.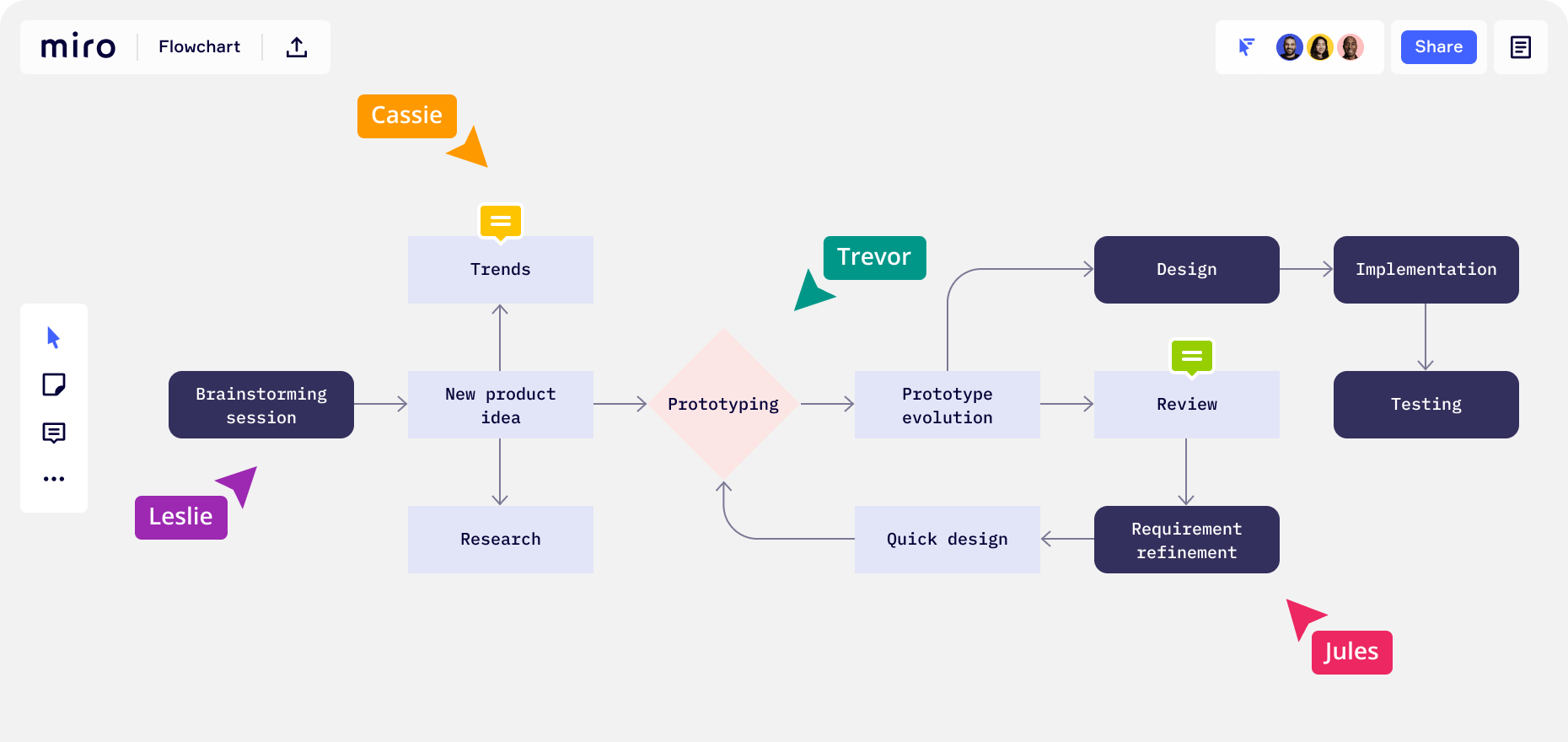 Join over 5 million users

Create your first board today. Free forever.

Distributed
Agile Transformation

1
Apply Agile methodologies with flexibility
across tribes, squads, or scrum teams.

2
Completely eliminate the need to travel
with remote-first technology.

3
Scale processes across teams and enable
cross-team work in one platform.

"We use Miro for getting together, getting
our ideas onto a virtual page, and working
with them in a way that's really visual and
everyone can engage with."

Med Brodie, Product Manager, Social Finance