For growing SaaS companies, having the right tools in place that allow the business to scale is critical.
No one knows this better than Kelvin Ong, Strategy and Organizations Specialist at Typeform. Typeform is a global SaaS company that sets the gold standard in online interactions for forms, quizzes, surveys, and more, and has been growing swiftly to meet rising customer demand. In fact, Typeform doubled its headcount over the last year.
After joining in March of 2021, Kelvin was tasked with helping the organization collaborate and communicate more effectively. Kelvin's role is to "look inward and make sure we have the right tools to facilitate growth." To do this, he needed to evaluate the company's tech stack.
---
With growth comes the need to have centralized oversight into tools and methodologies we are using for collaboration.

Kelvin Ong, Strategy and Organizations Specialist at Typeform
At the time, Google Suite applications were used to do a majority of OKR planning, user journey mapping, diagramming, and retrospective work. Unfortunately, too many slide decks and documents would end up buried in Google Drive.
The Typeform marketing team tried an online whiteboard solution that ultimately caused usability issues, driving complaints and dissatisfaction for its hundreds of users. It was clear that users' mixed feelings toward the tool were not setting the stage for seamless company-wide collaboration. With Typeform's growth showing no signs of slowing down, it is increasingly important to avoid losing unhappy users to unapproved tools and risking shadow IT.
A delightful UX and collaboration at scale
Typeform brought together an internal focus group — including members from HR, customer engagement, product, and several other teams — for a more targeted re-evaluation of online whiteboard solutions. It helped that several teams within the company already had a preference for Miro. Adding their voices to the focus group helped understand why.
Compared to the previous solution, Miro's UX was exceedingly user friendly — a trait highly valued by a company that makes people-friendly forms and surveys. Diagramming, user journey mapping, and mind mapping were delightfully easy. Tasks as simple as connecting arrows between ideas became intuitive and less error-prone, allowing teams to get work done faster and without friction.
Information no longer needed to be locked away in a spreadsheet — survey results and other data could be quickly transferred onto digital sticky notes by copy-pasting cells onto a Miro board. Sticky notes could also be labeled with emojis and tags and organized using auto-alignment, making them easy to search for and export later. And with the ability to organize artifacts into frames, Typeform users could create a visual and interactive experience they couldn't create in a slide deck.
---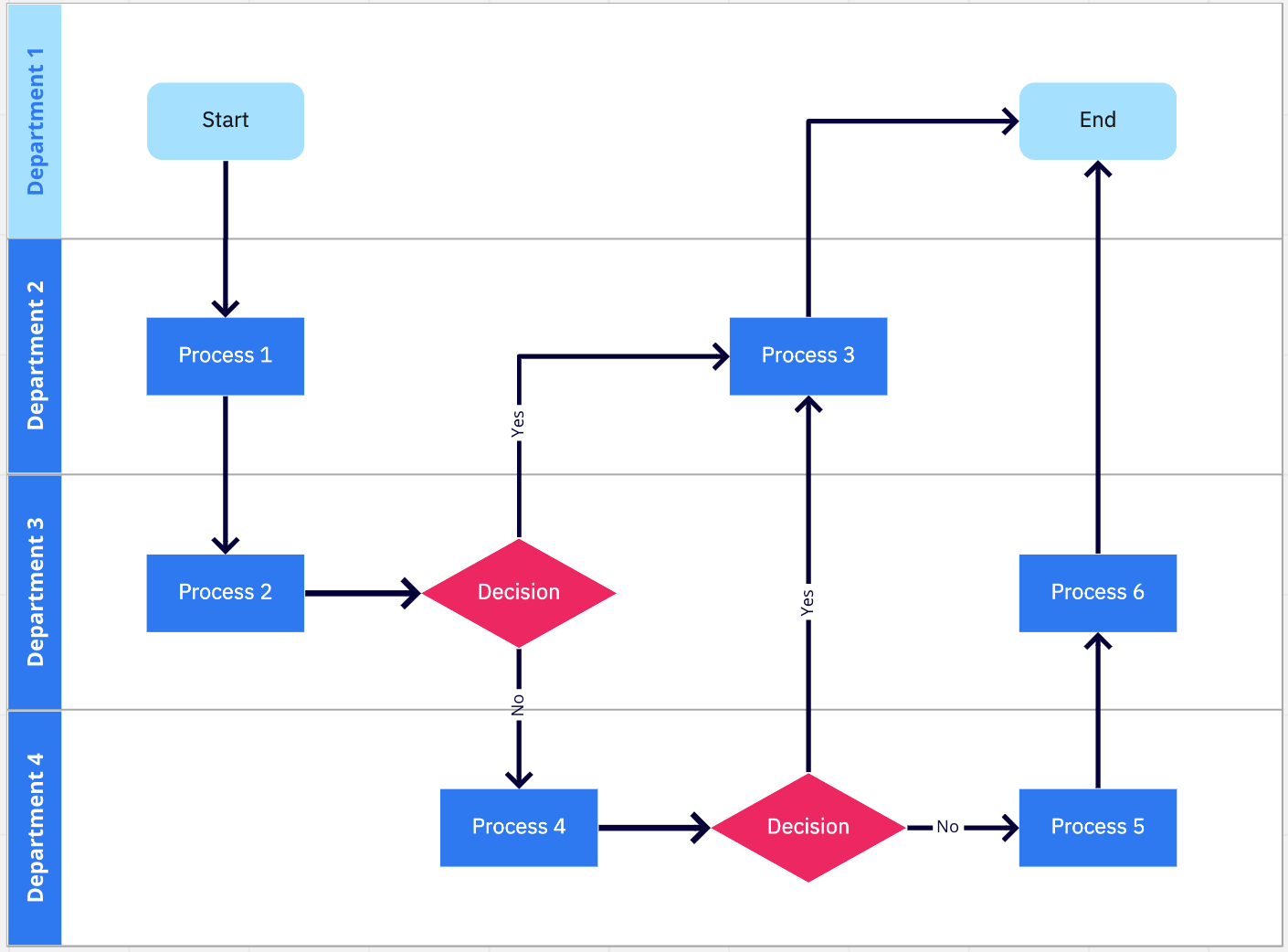 Miro is one of the most delightful products I've ever used. Every time I have a need for a new feature, Miro has already released it. Miro thinks beyond the obvious, whereas other tools feel limited, buggy, and clunky.
Matthias Kentzia, Senior Product Manager at Typeform
Efficiency is also important to Typeform. Miro's template library and Miroverse's pool of community-created templates mean that teams don't have to do the heavy lifting when it came to organizing their boards or creating new ones. Someone new to Miro could get started in minutes. Kelvin recalls that Miro's template library has been a huge asset, saving a lot of time and effort. Typeform users simply choose a template, customize it as needed, and are able to start working within a few minutes.
The Typeform team members have become big fans of Miroverse, citing the fact that seeing how other companies use Miro is invaluable, and the templates serve as inspiration for things like designing workshops. In addition, they can "easily be inserted into a Miro board without having to spend a ton of time setting them up."
The missing puzzle piece: Miro integrations bring Typeform's tech stack together
Integrations with Typeform's key software stack such as Jira, Figma, Slack, Asana, and Google mean that no matter where someone does their work, everything can be shared in one central location on a Miro board, providing context for the larger project. A relevant slide deck could sit next to an Asana task list, reducing app switching and improving alignment across teams.
My vision for Typeform is to have a well-defined tech stack that's smoothly integrated. Miro could be a great glue between the different applications we use.
Kelvin Ong, Strategy and Organizations Specialist at Typeform
With Miro integrations, cross-functional teams can visualize data from a variety of sources without context-switching. With all of the information in a single place, a Miro board can serve as a living document, a single source of truth that teams can easily keep up-to-date and continue to collaborate on.
In this unified space, Typeform users have the ability to zoom in to see granular details or zoom out to see the big picture. This helps drive the transparency and visibility needed to keep work moving forward and everyone connected to the mission, even as the company grows.
Typeform's choice for an enterprise-ready collaborative whiteboard
Kelvin and his team decided Miro was the best choice for empowering company-wide collaboration due to its usability, flexibility, and ability to scale. Eventually, as Typeform embeds Miro more into its workflows and systems, it could become a repository for company-level projects, charts, and other information.
As Typeform scales, so do its creative uses of Miro — remote-first teams now use the infinite canvas for new-hire onboarding. Employees can connect on a personal level even when they can't be in person.
Miro allows us to explore and be creative. In times when meeting in person is hard, it is essential to have a tool that is so visual and acts as a bridge between text and a real discussion.
Matthias Kentzia, Senior Product Manager at Typeform
---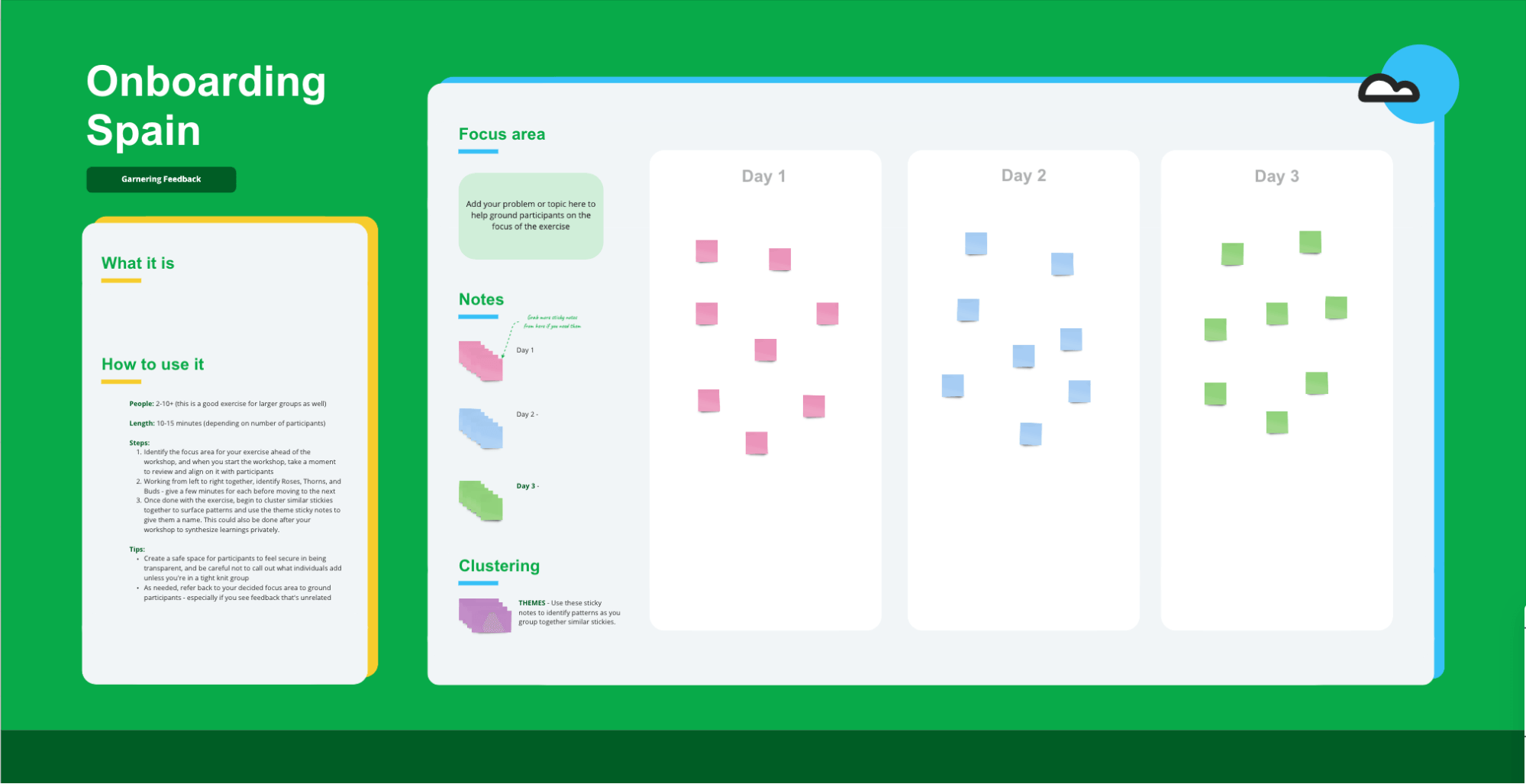 Typeform's advice to other companies who are rapidly growing and taking a fresh look at their tech stack: choose a few critical functionalities you're looking for and get the right people in the room. Even if you can't do a democratic vote, this will make sure voices are being heard and you get exactly what you need! It is crucial to put the appropriate weight on core user experience and usability when selecting a collaboration tool. The right solution will make your team members' lives easier, rather than cause friction or frustration.
Interested in learning how Miro can help your growing team collaborate more effectively? Contact us to learn more about Miro Enterprise, or explore how other companies are using Miro to elevate their teamwork.
Looking for aster project delivery times, increased team alignment, and less time spent in meetings?