What we launched in August 2022
September 6, 2022
This month, the team at Miro has been busy making improvements to the board experience. We're really excited about building brand asset catalog capabilities for your digital asset management. We're also delving further into connecting Miro with key tools like Smartsheet and Azure DevOps, to make working out of Miro even more intuitive. To see all the newest features that will help you work even better with Miro, here is our roundup of releases from August.
Visual collaboration in a hybrid environment
Line breaks in lists: Line breaks in numbered lists are now supported via Shift + Enter. Line breaks in lists help to space out list items and add breakpoints across multiple lines to improve text readability.
Paste with style: We now preserve text formatting when text is pasted across Miro boards and from external sources. This small but mighty update is designed to be a major time-saver for all Miro users!
Paste content from spreadsheets as tables: Instead of having to copy and paste content between spreadsheets and tables in Miro manually we're now offering a more intuitive and delightful solution to import existing structured content into our boards. All you need to do is copy the cells in your spreadsheet, paste it into your Miro board, and select "paste as table."

A few ideas why you may want to paste content from spreadsheets to a table in Miro:

• You want to share a focused and concise snapshot of data with your collaborators (instead providing them with raw data from the spreadsheet)

• You prefer a more native and streamlined experience of Miro tables over embedding a spreadsheet to ensure your collaborators don't overlook the data, and can leave feedback or ask questions
Updated board settings menu: We've cleaned up our board settings menu so it's easier to find what you're looking for.
VPAT: Miro partnered with Level Access to audit our product and issue an Accessibility Conformance Report (ACR) based on Voluntary Product Accessibility Template (VPAT) that determines how compliant Miro is with standards for IT products accessibility. ACR will be regularly revised and updated to capture all accessibility updates being worked on by the Miro product team.

The purpose of the ACR is to help Miro customers make informed decisions when starting to use the product as it allows them to understand Miro's levels of accessibility compliance.
Product Development Workflows
Smartsheet app for Miro: Get your ideas out in the world faster, and better, with Smartsheet and Miro. Get projects across the finish line faster than ever and at a higher quality — with Smartsheet and Miro. Using a two-way sync, you can easily convert sticky notes in Miro to rows in a new or existing sheet in Smartsheet and import rows from Smartsheet to a Miro board as cards for real-time collaboration. The coolest part? All information is updated across both tools, no matter where you edit. Learn more.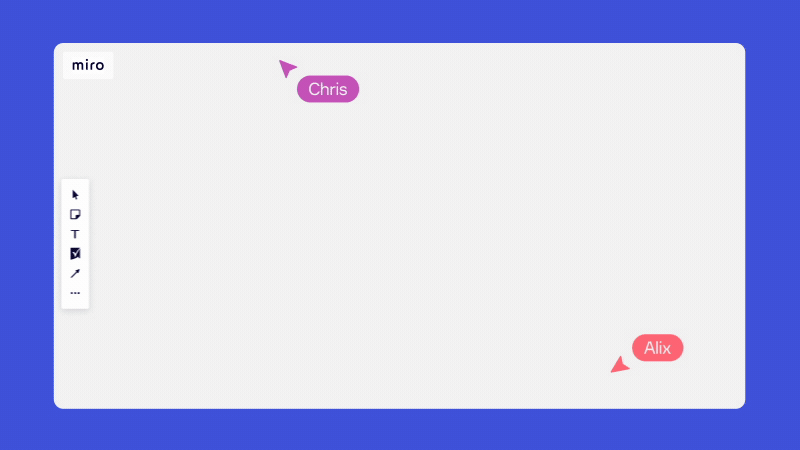 Two-way sync between Miro and Azure DevOps: Create and edit Azure DevOps work items from Miro, and turn sticky notes and Miro cards into Azure cards. All changes are automatically reflected in both tools, so you save time not needing to switch back and forth between them. Learn more.
Ecosystem
New apps in Miro Marketplace:
• Quolum: Using Miro with Quolum allows customers with data such as board modifications, created boards and owned boards to do analyses on aggregate spend from various SaaS subscription services.

• Pro Backup: Pro Backup backs up all relevant data in your Miro account every 24 hours in a secured and automated way.

• Betafi: Fans of using Miro for user research or usability testing can integrate Betafi with Miro to import notes captured in Betafi into Miro with a click.

• Dice: The name says it all — install Dice and get rolling!
New Miro notifications in Microsoft Teams: In addition to shared boards, comments and mentions, users of Microsoft Teams will now be able to receive and approve Miro board access requests directly from the Microsoft Teams space. Click here to install the Miro app for Microsoft Teams. Learn more.
Build your own brand asset catalog app on Miro: Save time when working on projects and access all of your brand assets directly on the Miro board. With our Developer Platform, you can now easily build an asset catalog app that will live in Miro and connect directly to your DAM. Read more about it on the Miro Blog or start building your own catalog app with our developer documentation.
Advanced security and compliance
Enterprise Request Management updates: All requests for access now follow the request management flow set by the company admin: email all admins, send specific emails, create a ServiceNow or Jira Service Management ticket or redirect to a service desk.These updated board sharing flows offer also a possibility to add context to the request. When requests are sent to email or as tickets, users have the possibility to write a short explanation.
Org-Level App Authorisation: Admins will be able to authorize + install apps in one, easy flow for the whole organization or specific teams at once. Once an app is authorized, users can start using it right away – no other steps are required.
What will you try out first?
These are just some of the updates we've made here at Miro. If you're interested in learning more about features that can be leveraged for you and your team, sign up to join our next Admin webinar on September 21st.