Say goodbye to repetitive tasks, lost files, and tedious work that feels like a waste of time. With these Miro apps, you can save precious time and customize Miro to work just the way you like it. The coolest part? These apps were created with you, the Miro user, in mind—through many ideas inspired by our community wishlist, and built by our trusted developer community.
Save time on the board with easy shortcuts
Developer: Hookshot Software
Now you can easily find and replace content in sticky notes, cards, shapes, and text items.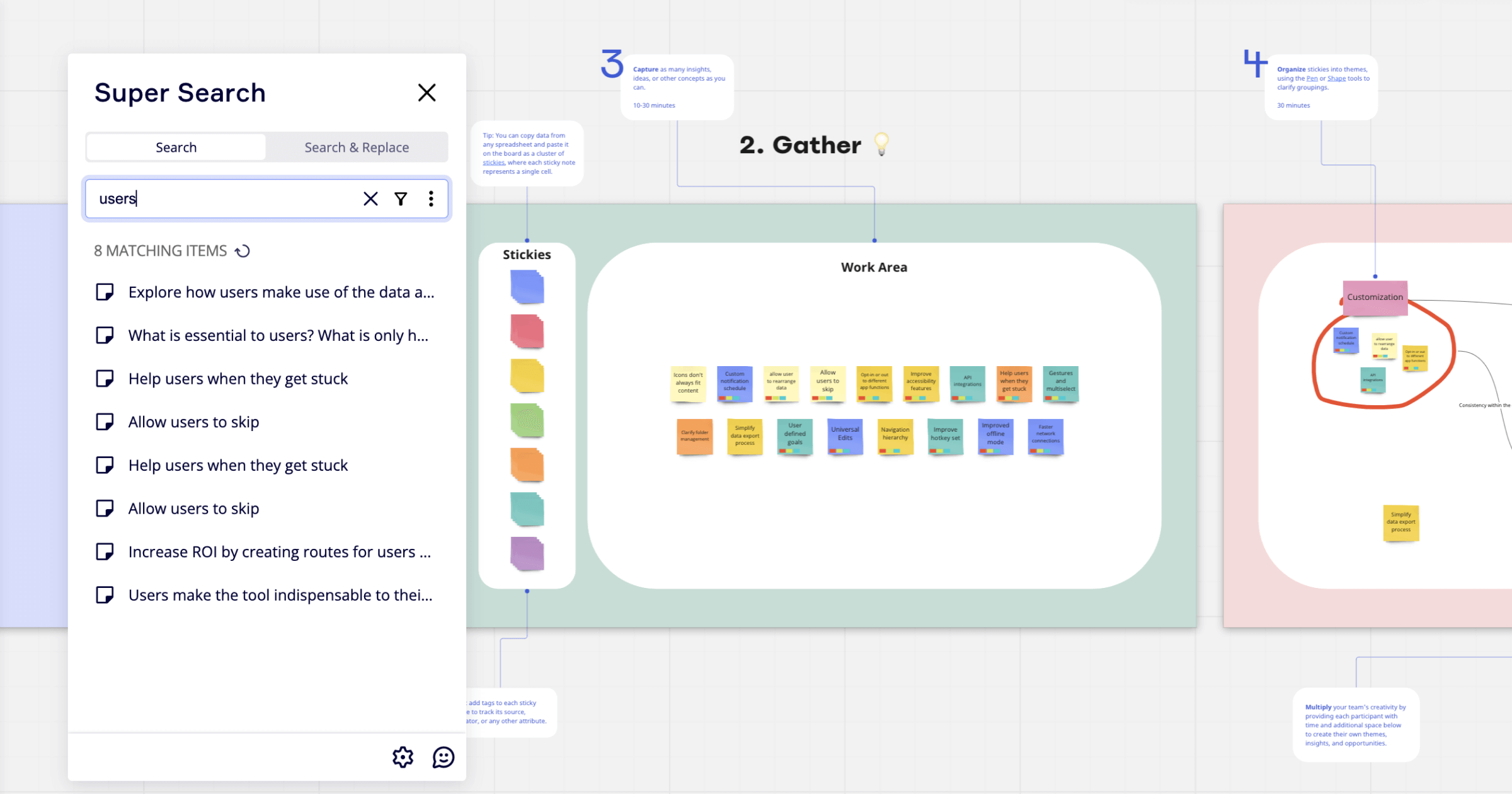 Developer: Refractive
This app offers a combination of time-saving tools to help you generate sample text, clear or fill items, adjust size, rearrange shapes, create color palettes and much more.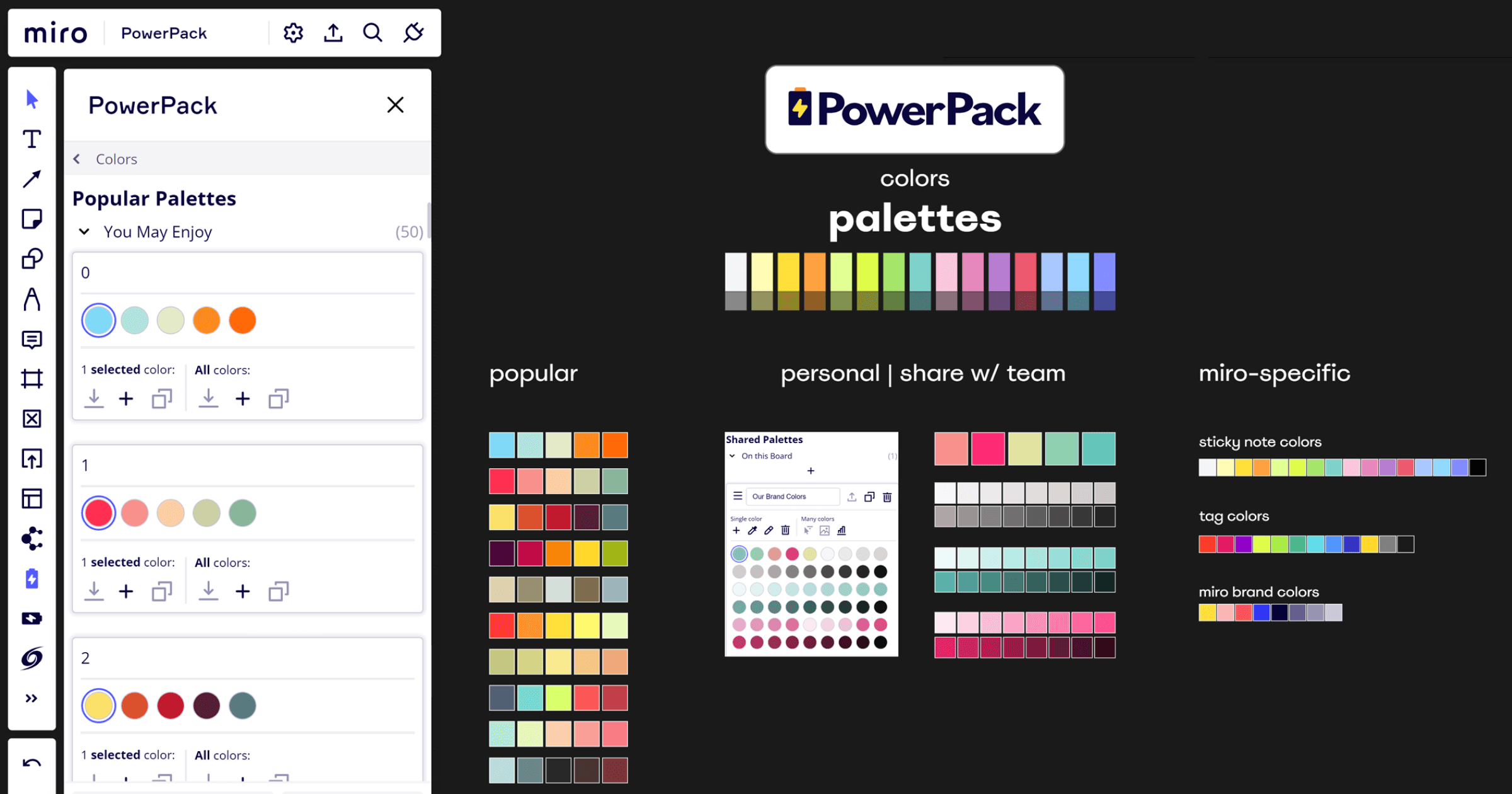 Easily translate content without leaving the board
Developer: Hookshot Software
Working with documents or international clients? Now you can quickly translate sticky notes, text items, shapes, and cards into 100+ languages directly on the board.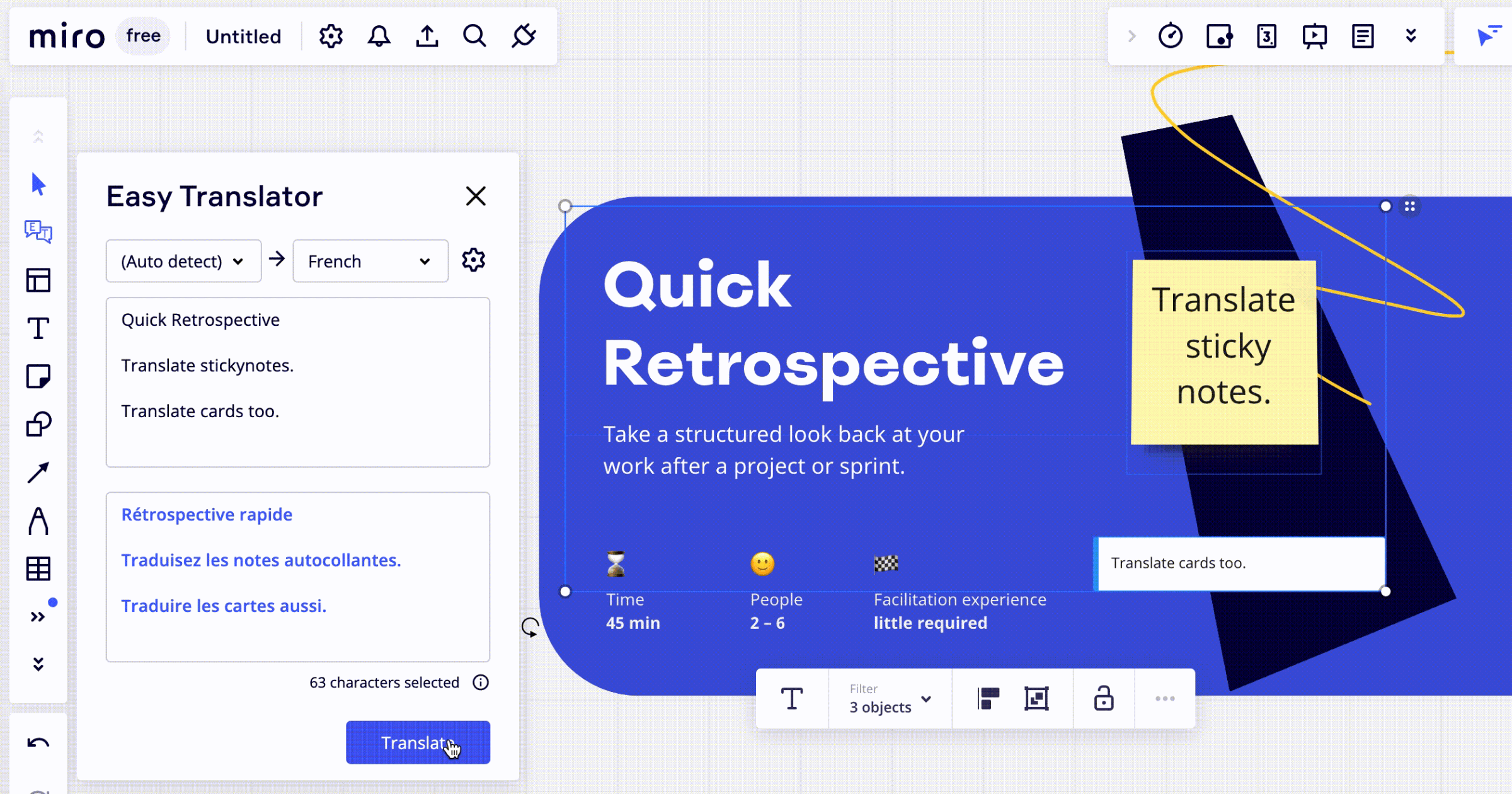 Create eye-catching presentations and boards
Developer: Brandfetch
Ever needed to find the logos of companies or brands? With Brandfetch, you can access the brand assets of 100+ companies and use them in your presentations.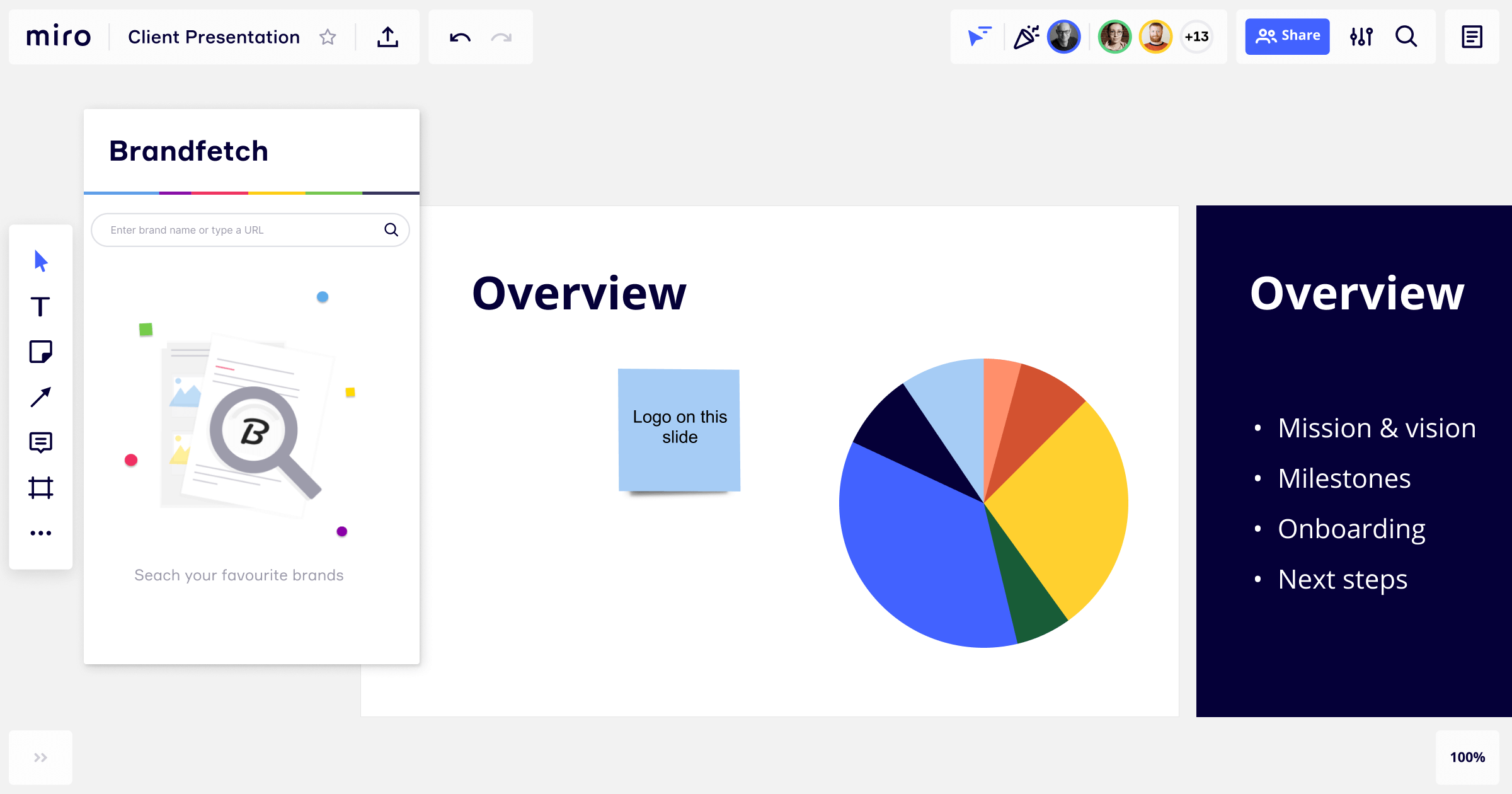 Developer: Miro
No more tedious file uploading. Directly search, drag, and drop images from Google, without leaving the board.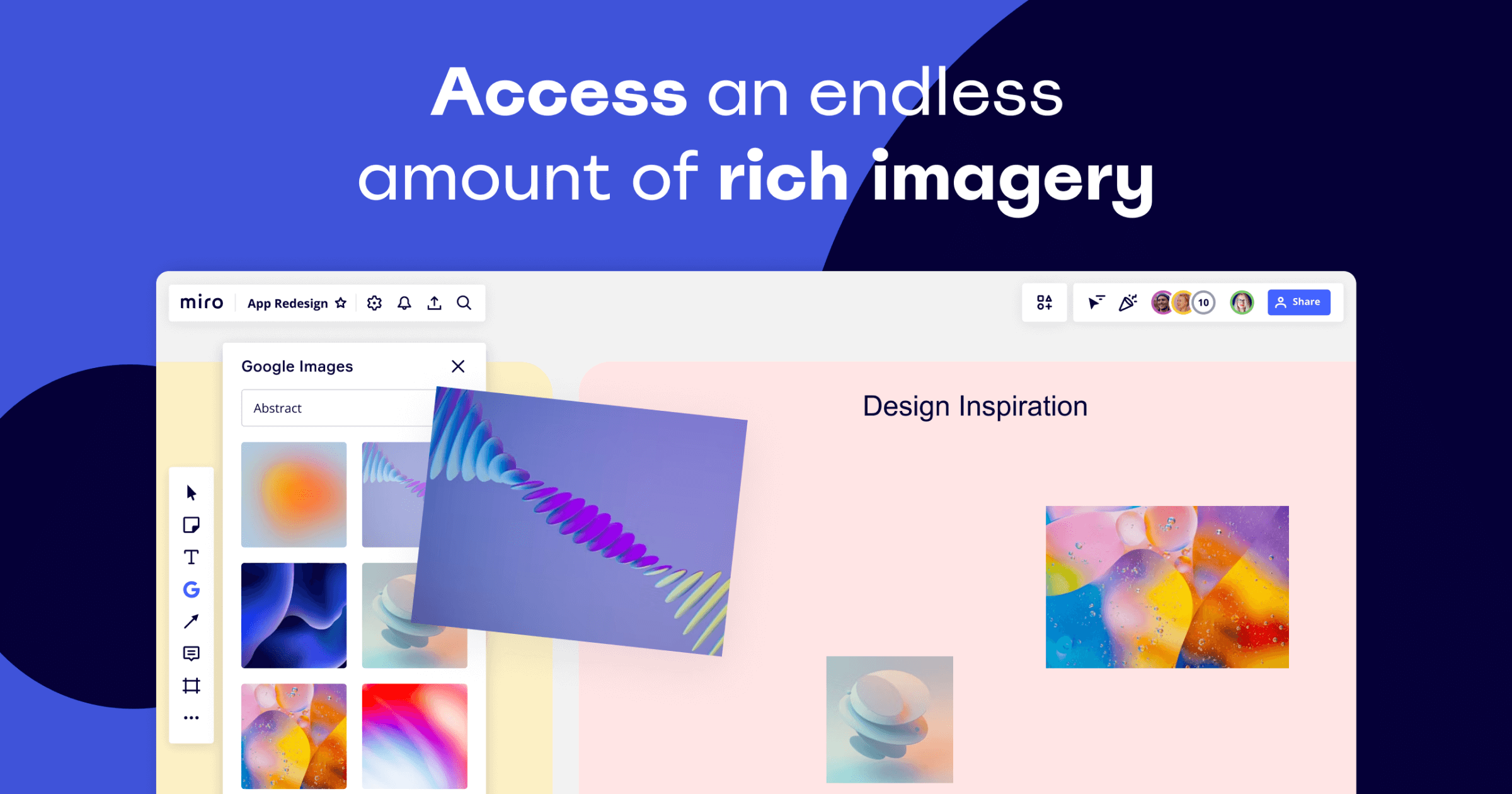 Get Miro updates delivered where you work
Developer: Miro
With Miro notifications in Slack, you can track board updates, mentions, comments—and even create new boards directly from channels.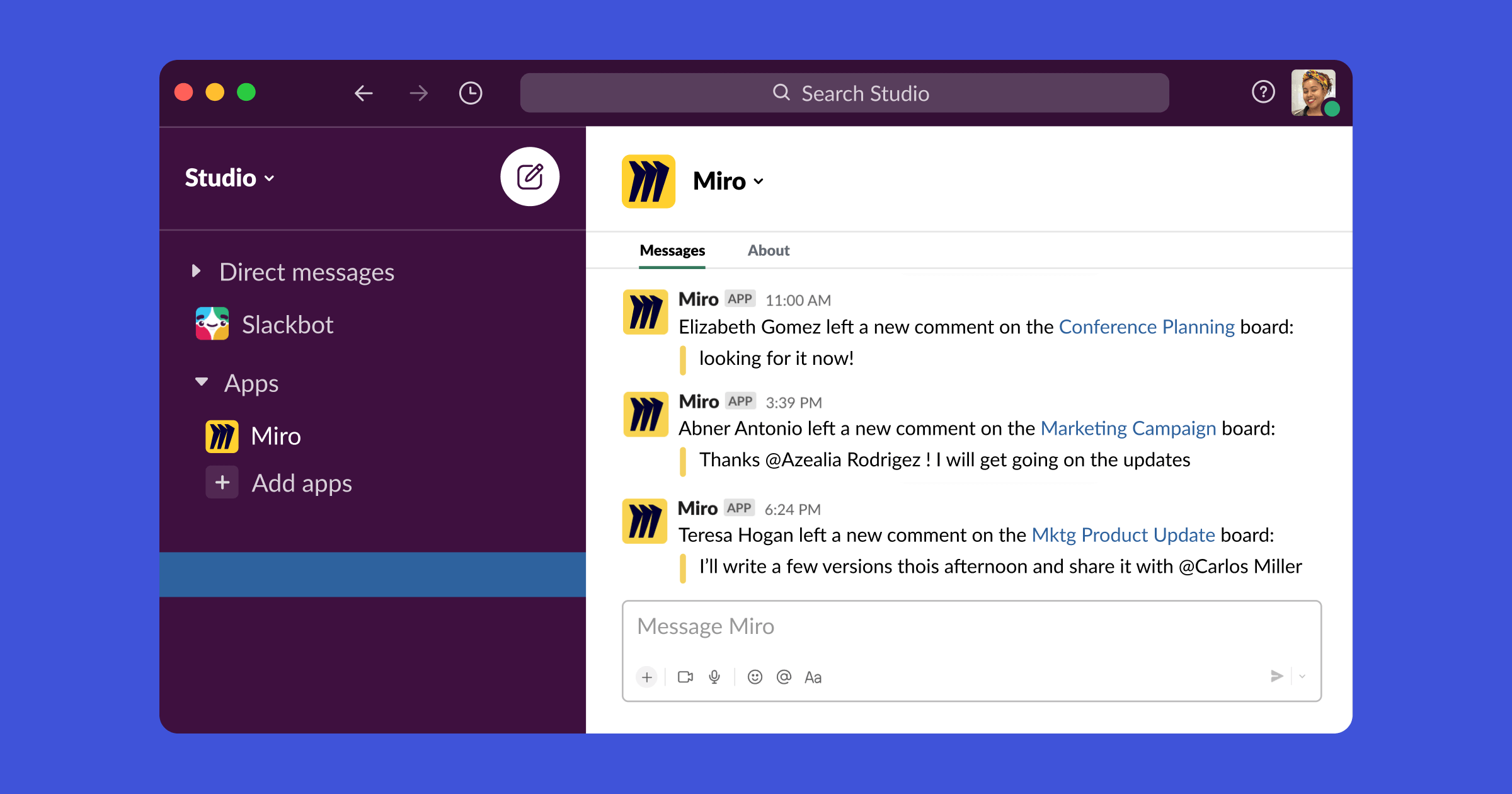 Developer: Miro
Forget email. All of your Miro updates appear directly in Teams, and you can even approve board access requests with the click of a button.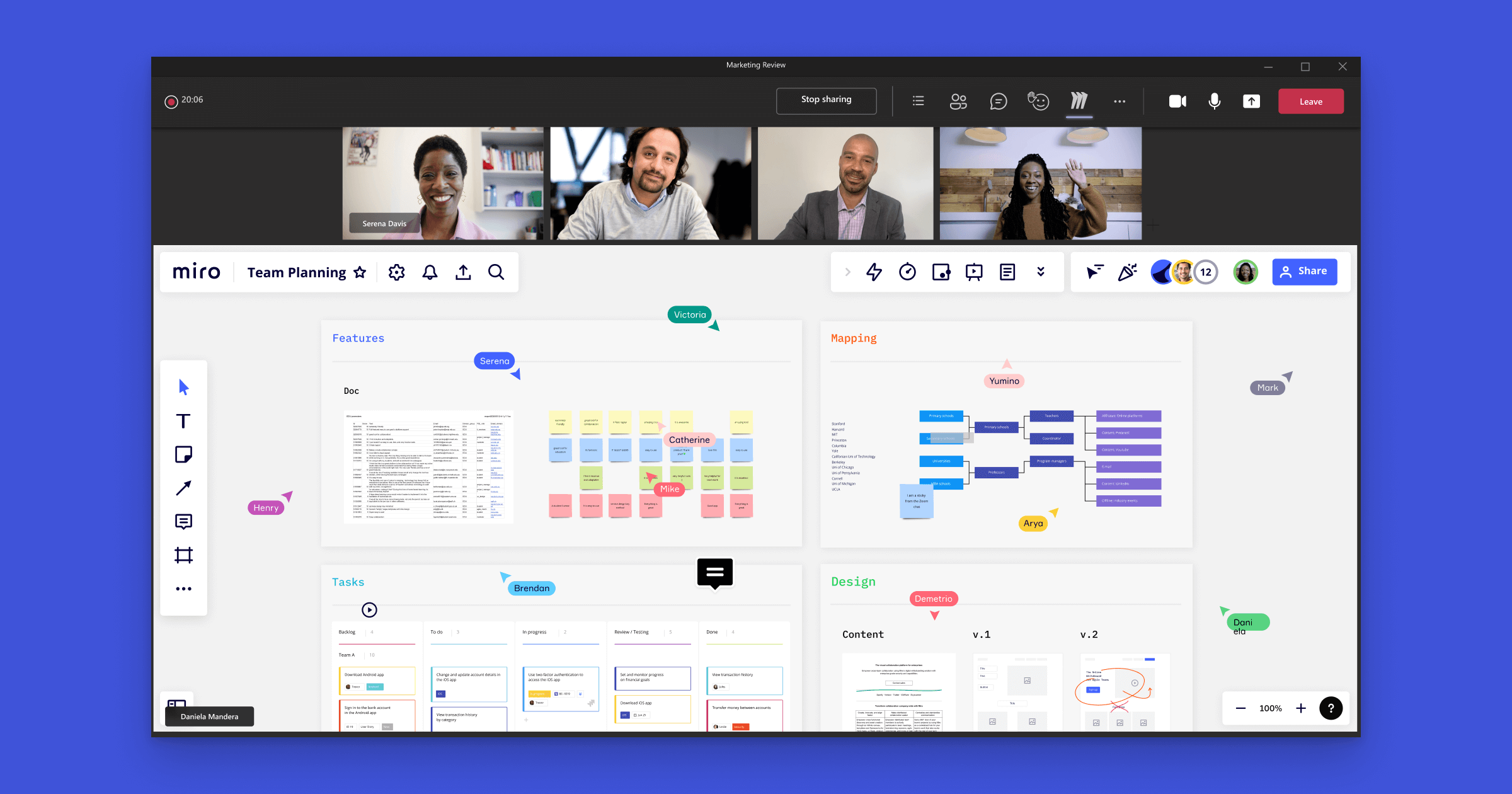 Explore the Miro Marketplace for the latest apps and tell us what apps are on your wishlist!