First, before we dive into all things new at Miro, a quick reminder — our next What's New webinar is right around the corner and there's still time to claim your spot. What's in it for you? An in-depth view of how to use our new features to supercharge your workflow, plus some other key announcements. We can't wait to see you there!
Now, onto the (other) good stuff. Our May round-up of updates is here — read on to see how to present like a pro, collaborate with your team across locations and time zones, and have org-wide consistency with improved templates.
Workshops & Async Collaboration
Bring in the team faster with mentions updates
Need to reference a teammate or find information from (too) long ago? Updates to our mentions help keep conversations and information organized and searchable.
In-text mentions — Keep everyone on the same page by referencing teammates with @mentions on text-based widgets, including Sticky Notes, Shapes, and Text.
Self mention — Highlight your part in a task or conversation by referencing yourself with @mentions.
Profile cards — Quickly identify who you're working with when hovering over @mentioned names.
---
Get everyone's attention with these Presentation Mode glow-ups
Seamlessly glide between a slide-like format and a free-form canvas view:
Click to zoom: As a presenter, you can now spotlight content your audience cares about by effortlessly zooming in on any frame.
Lightbox effect: Give your frames a polished finish with a sleek black border.
Templates
Give everyone the same starting point with custom templates
When someone new joins your team, they should have an established starting point on how best to use Miro. Cue our shared custom templates.
Opt-in for quick template publishing. Company-wide sharing of custom templates is now much easier with updated sharing permissions for paid plans. Learn more about sharing policies.
Make templates easily scannable. Add longer template descriptions with keywords so they're discoverable faster. Plus, separate folders now differentiate company-endorsed templates from open-sourced team templates. Learn more about custom template settings.
Highlight the best templates for company best practices. Featured templates have distinctive badges and appear near the top of the team or company templates folder. Learn how to feature templates.
We're celebrating 2,000 templates in Miroverse!
Every day our incredible creators continue to inspire the world with their ideas, but last month was extra special – Miroverse hit 2,000 templates! That's over 2,000 ways our community continues to blow us away.
We also welcomed nearly 100 new creators, including product expert, podcast host, and angel investor, Lenny Rachitsky. His famous guides are now visual Miroverse frameworks to create your best work yet:
Use the one-pager template to get to successful solutions sooner by thinking through a problem from every angle.
Share a "State of the Me'' overview with your manager to run more efficient one-on-ones that cover everything from blockers to milestones.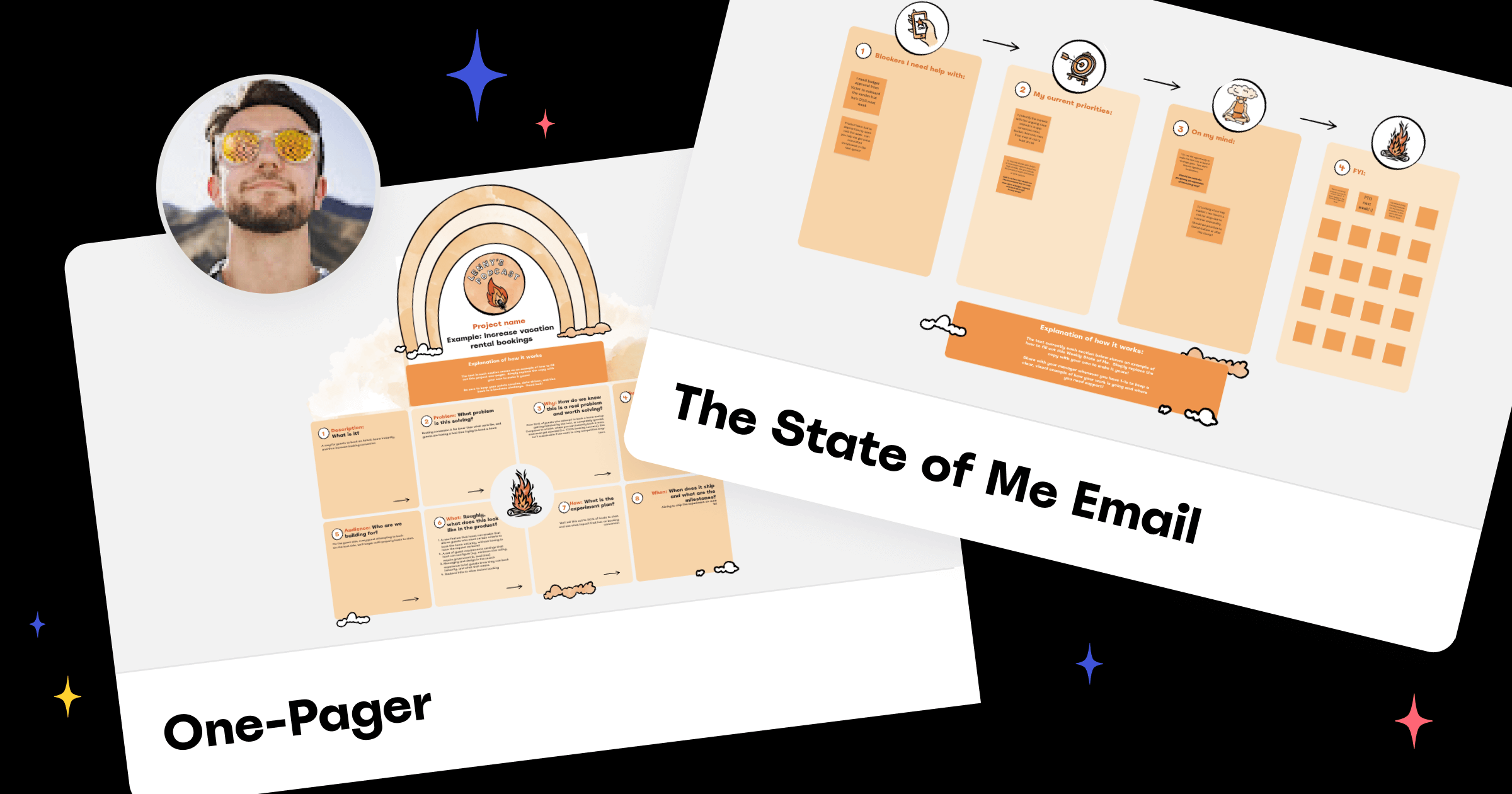 Apps and Integrations
Bring some Miro board magic into Coda and Notion
Integrate all of your Miro diagrams, customer journeys, and roadmaps into these two tools to centralize information. Share view access with teammates and let them explore the content in their own time, without distractions.
Enterprise Readiness
Protect company data like you'd protect your own
Strengthen Miro app security on iOS and Android devices with Enterprise Mobility Management. You can protect your data and ensure personal and corporate mobile devices align with IT policies by:
Installing the Miro app with preconfigured settings and control updating and removing the app.
Requiring user authentication to access the Miro app.
Preventing unmanaged devices from accessing your Miro org.
[rtb_inline_subscription id="1″ size="small" header="Subscribe to learn more about remote collaboration" button="black"]
Ready to start collaborating?