We love to hear from our users and love to know that Miro helps them building their stories – from simple day planning to working on the revolutionary products. Today's post is devoted to the case we love very much – App: The Human Story Documentary, film about cultural phenomenon of apps that had a very successful Kickstarter campaign. Our virtual friendship began when we saw a post on Kickstarter mentioning Miro, it was written by the film creators. Then we took a look at the project and fell in love with it. And we are really happy to know that Miro helps people in creating such amazing project and happy to share their story.
About App: The Human Story
Apps are around us, apps are everywhere. Every day we open our smartphones, tablets and laptops and live with apps. Most of the people open at least one app before they drink a cup of coffee or even get out of bed.
The App Store in 2008 completely changed how general consumers viewed software installation –not only geeks are started to buy software on the Internet. Launch of App Store was the moment when software became something more like a usual cup of tasty coffee and less like something you need to ask for your IT guy.
In the last 7 years – since the launch of original iPhone – apps became a cultural phenomenon. App: The Human Story documentary hopes to show a human side of the app development and tell the audience about the impact that apps have had since 2008.
The team behind the documentary has gotten some impressive names from the app development community, including Apple blogger and Vesper co-creator John Gruber, Instapaper creator Marco Arment, and Jason Snell from MacWorld.
The film is coming in 2015, but you can already watch the teaser:
Team story and Kickstarter success
Two film directors are Jake Schumacher, who's background is video production, and Jedidiah Hurt, who's background is in software development. They had worked on the film about a year and started with recording interviews from the people of iOS and Mac Universe (as Jake and Jed were heavy Mac and iOS users when they started to work on a film, they started interviewing people whose app stories are behind iOS and Mac).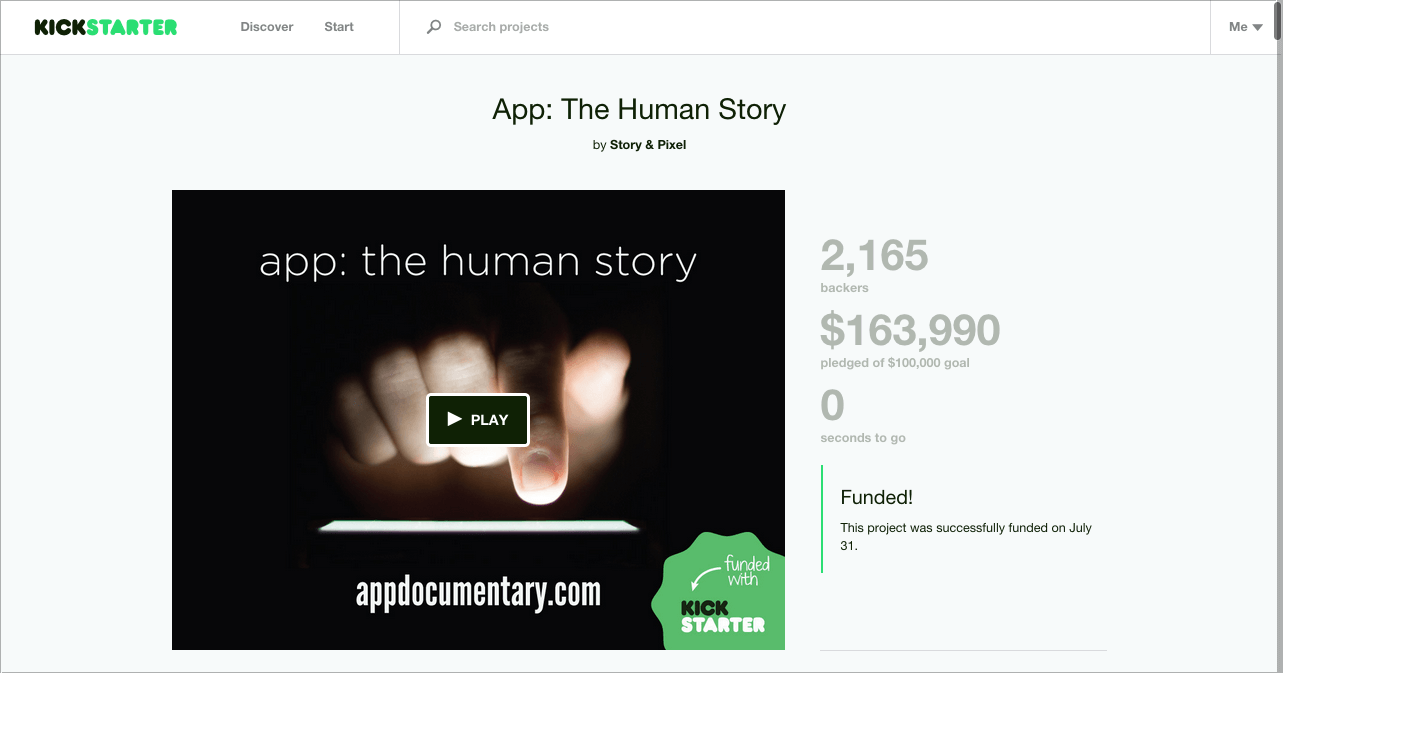 After the year of hard work, Jake and Jed launched a Kickstarter campaign to speed up the process of the film production. The campaign was very successful, and they raised 164% of their goal, attracted a lot of good sponsors (including Intel, Igloo, Asana and others) and press. Recently they shared the secrets of Kicstarter success in their blog – worth reading if you're thinking about starting a crowdfunding campaign.
How the creators use Miro for story building
We were happy to know that our app helps to work on this amazing film and decided to talk to the film team. We contacted Jake Schumacher and he told us some stories about the process of story building with Miro.
Q: How do you use Miro for planning a story? Do you have some methods? How does your team work on the board?
A: We have a lot of interviews that we have already shot plus we have the opportunity to pursue a range of different story arcs. Miro gives us a place were we can create flexible story timeline and start to stitch together a film we feel can do the subject matter justice. We love how clean the interface is, the user interaction is snappy, and since we're a distributed team being able to collaborate visually in real-time is really important.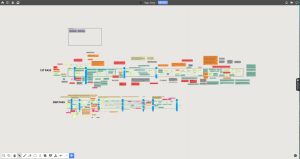 Q: What was the process before Miro and what has changed?
A: Before we started, we spent some time researching the available tools for our needs and it was clear that Miro was the right tool for us. It's been nice that though we've really put it through it's paces and leaned on it pretty heavily, we've not yet felt like we were putting any strain on it or nearing the ceiling of it's features.
Q: What advice could you give to our users who work on the stories? Maybe some productivity tips or something like that?
We color code a lot and link correlating notes together so no matter where they get moved in the timeline we can still track back what they relate to.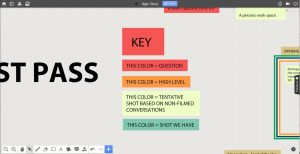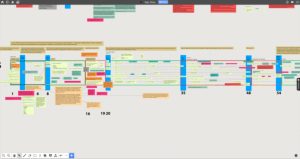 P.S. If you are working on your own app…
We know that a lot of our users work on their applications using Miro. If you are working on the app, you can share your human story with the film creators – just tweet a link to it with the hashtag #thehumanstory (other stories are here).