When we think of effective collaboration, we know that the whole is greater than the sum of its parts. In other words, when you align your efforts, you can reach amazing results. Unfortunately, this is easier said than done, and collaboration has always been surrounded by enormous obstacles, one of the biggest being organizational silos.
What is silo mentality?
Silo mentality is when different teams or team members in the same company purposely don't share valuable information with other members of the company. This silo mindset hurts the unified vision of a business and deters long-term goals from being accomplished.
What are team silos?
A silo appears when a group of people don't share information, goals, tools, priorities or processes with other groups. This type of mindset presents challenges across the entire company, it also shows that the company doesn't incentivize inclusivity among teams.
The dangers of working in silos
Isolated from each other, people separated by silos often do unnecessary, misaligned, or duplicated work, which prevents agility and adaptability and slows down the organization in general. This leads to poor decision-making due to a lack of valuable information, a decline in customer experience and customer satisfaction, lower employee morale, and a toxic corporate culture.
Destroy the silo mentality in your organization with Miro
Here at Miro, we set out on a mission to empower teams to create the next big thing by providing the best solution for collaboration. With an endless canvas for real-time collaboration where the entire team can openly create, share, discuss, and build on each other's ideas, we aim to prevent you from working in silos.
Let's have a look at the ways Miro helps to reduce team silos and foster collaboration in different teams.
1. Geographical silos
Geographical silos usually occur in widely distributed corporations when employees are spread across continents and countries. Time, language and cultural differences make it hard to coordinate mutual actions and adapt to changes. To avoid working in silos that are caused by the distributed nature of the team, it's very important to share as much information as possible to maintain alignment.
Reasons for geographical silos
Different time zones
How Miro helps reduce these silos: You can either start a real-time collaboration or make changes asynchronously when convenient. Your colleague will see the board with all changes highlighted and can add to your ideas. We call this asynchronous collaboration.
Language barriers
How Miro helps to reduce them: If it's difficult for your teammates from different parts of the world to speak and listen in a common language, leave comments. Written text is easier to understand or translate with a dictionary, and the visual element helps overcome a lot of these barriers on its own.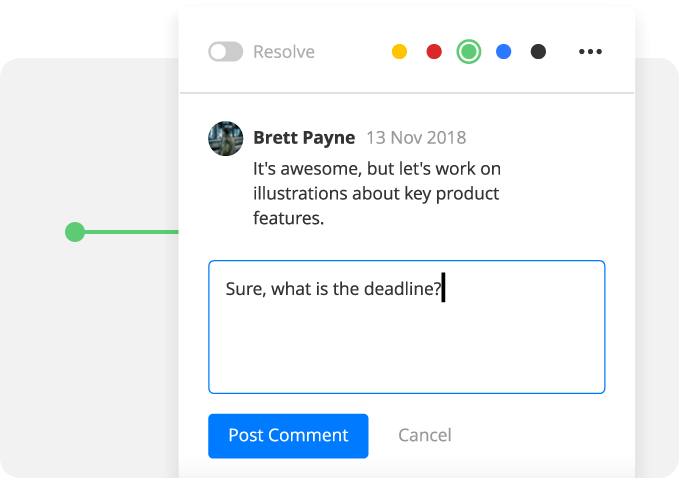 Cultural gaps
How Miro helps to reduce them: Some people are more emotional and creative, while others are data-oriented and structured. These differences in overall approach can cause people to work in silos. Miro is a flexible collaboration canvas without boundaries or pre-built frameworks to conform to. You can organize the content the way you want: right to left, left to right, in a circle, top-down or bottom-up.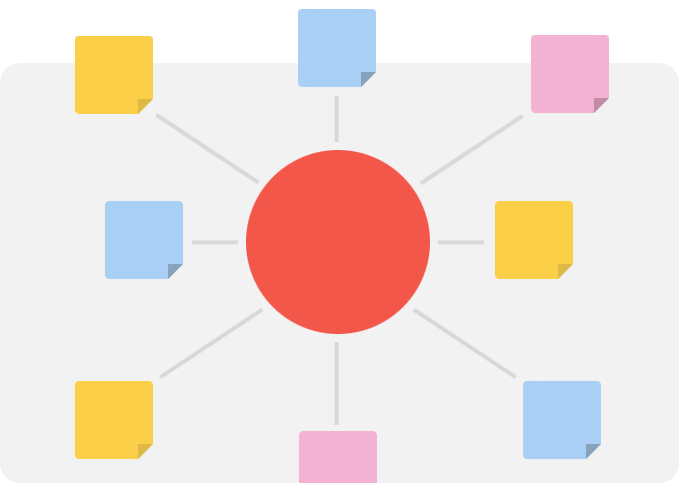 ---
Poor connection or limited access to equipment
How Miro helps to reduce it: All you need to access Miro is an internet connection. Jump to a collaboration session in the office or on the go with a laptop, big touchscreen, mobile phone or tablet.
Read our guide to team building activities and games for remote teams.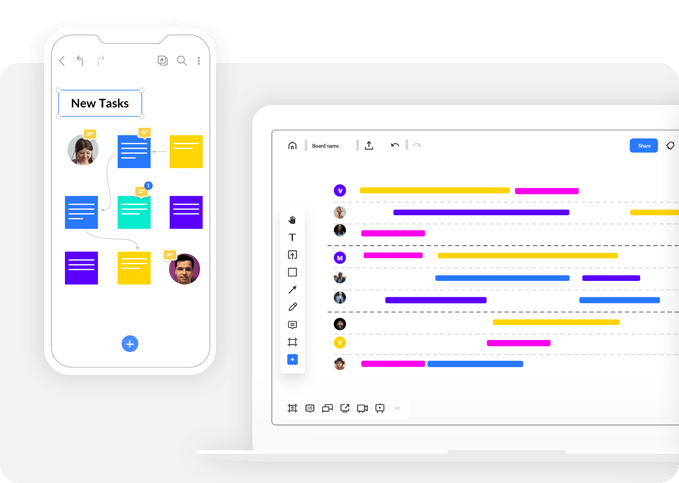 Install the Miro mobile app for iOS or Android
2. Partnership silos
Information silos can appear between separate companies working towards a shared goal. Some examples might be the relationship between the customer and the vendor, among a group of vendors or between companies participating in shared social or investment projects. In this case silos grow organically from the unique organizational processes that may not even consider customization for collaboration purposes.
Reason for partnership silos
Security-restricted access
How Miro helps to reduce them: Companies are often hesitant to share access to corporate resources and documents with third parties, creating information silo problems. Miro allows you to invite consultants, freelancers or other vendors as collaborators to the board, while keeping all the other boards confidential.
---
Reason for organizational silos
Different workflow types
How Miro helps to reduce them: One company might keep information on private servers while another uses cloud storage. With Miro they can visually exchange all the materials relevant to a project by simply adding different types of content (from a document to a video) on an infinite canvas.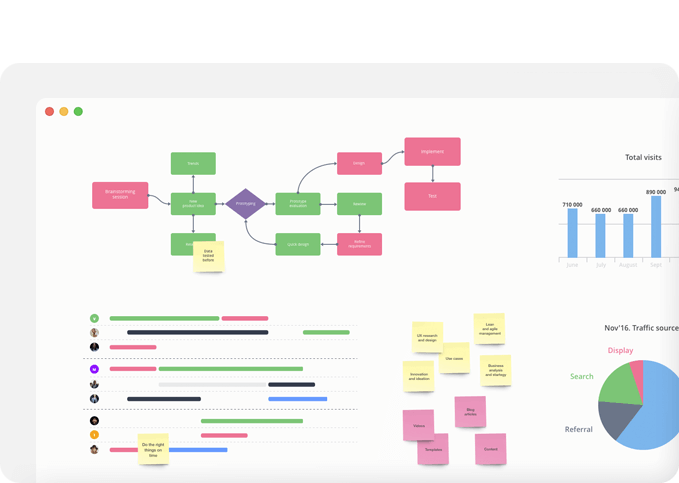 ---
3. Organizational silos
Reason for organizational silos
Limited time to meet in person and associated costs
How Miro helps to reduce them: Having lots of meetings is exhausting, and yet they are still not always enough when it comes to collaboration between different companies. To support your teamwork outside the meeting room, Miro enables the board with video chat and a "show me others' cursors" option.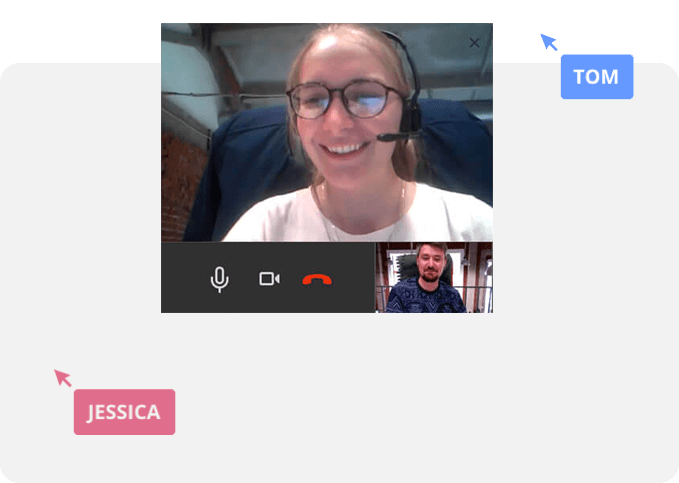 ---
Inconsistent notification on the progress
How Miro helps to reduce them: How do you know if someone from another company has added something to your project if they don't ping you? By setting up notification preferences in Miro, you can be notified hourly, daily or weekly when someone makes changes to the boards.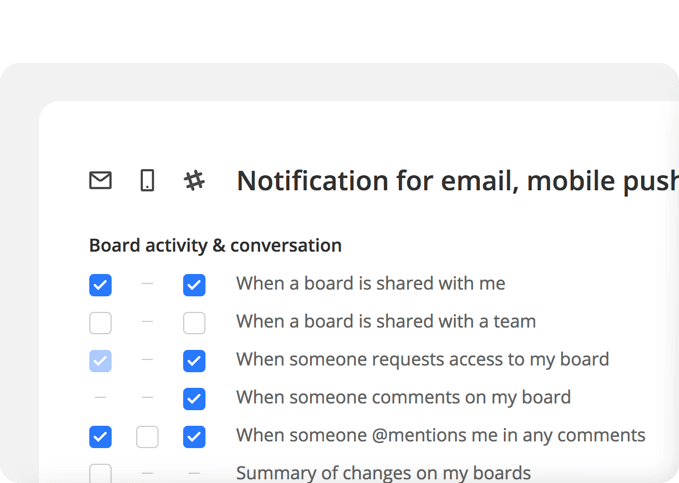 4. Departmental silos
Departmental silos can occur when many people are focused on intra-departmental work. When they need to work with other departments, there can be a lot of friction as people, processes and systems can all differ. It's hard to align around common goals because methodologies, tools and metrics depend on the field.
Get the Miro Enterprise plan to securely invite external collaborators
Reason for departmental silos
Infrequent cross-departmental collaboration
How Miro helps to reduce them: Use Miro to show the big picture, and if different perspectives on data cause confusion and frustration between departments, lay out all of the information in one place to see where the differences come from.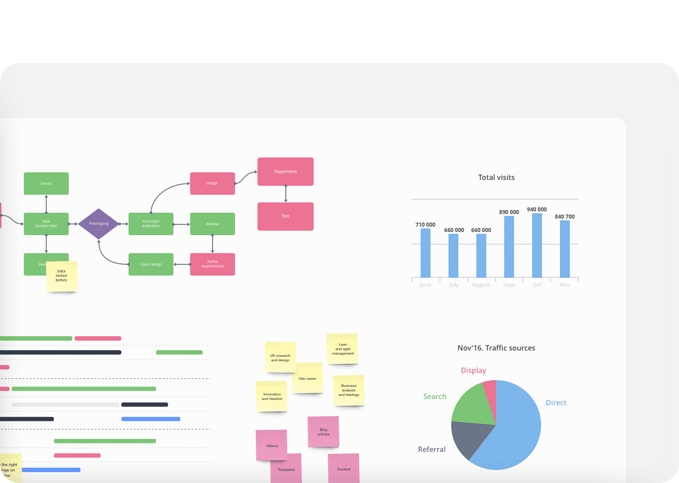 ---
Employees don't feel confident implementing new methodologies
How Miro helps to reduce them: Whether it's a simple SWOT analysis or a complicated roadmap, you can easily try out and experiment with new frameworks by using Miro's 50+ templates.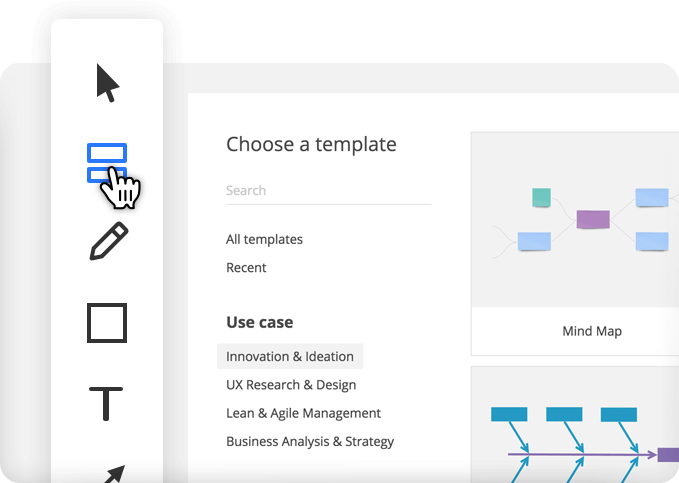 Communication challenges and different team cultures
How Miro helps to reduce them: Everyone has their own communication style, and working with new people from different teams can be challenging. To ensure everyone's voice is heard and nobody hesitates to express their opinion, simply set up a voting session right on a board.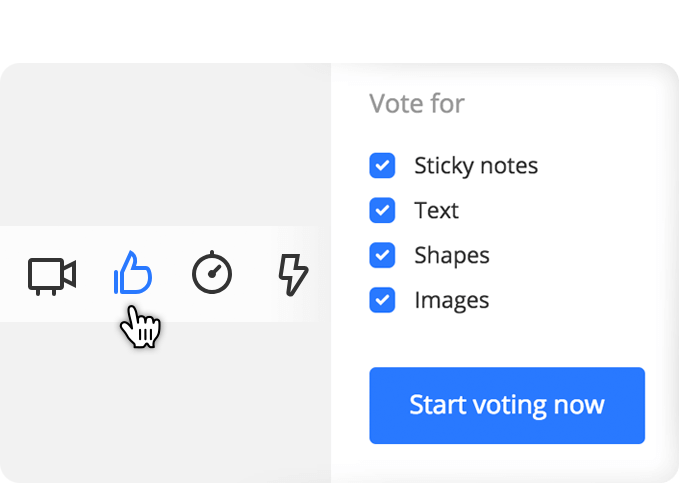 Sign up for the Miro Team plan to get rid of silo mentality in your team
5. Cross-functional team silos
In one of our earliest articles, we called the collaboration between developers, designers and marketers a "Bermuda Triangle" – tons of tiny pieces of information have disappeared within this setup under mysterious circumstances. Proud of their unique workflows, these roles can be resistant to transparency or patiently sharing their knowledge with others. At the same time, the dependency level in this triangle is high, so when one team member loses access to information or resources, the entire project may be delayed or even stop.
Reason for cross-functional team silos
Designers use specific visualization tools
How Miro helps to reduce them: Add Sketch artboards or Invision prototypes to a shared board so that your team can comment on them without sending lengthy emails or having to add tools they don't need.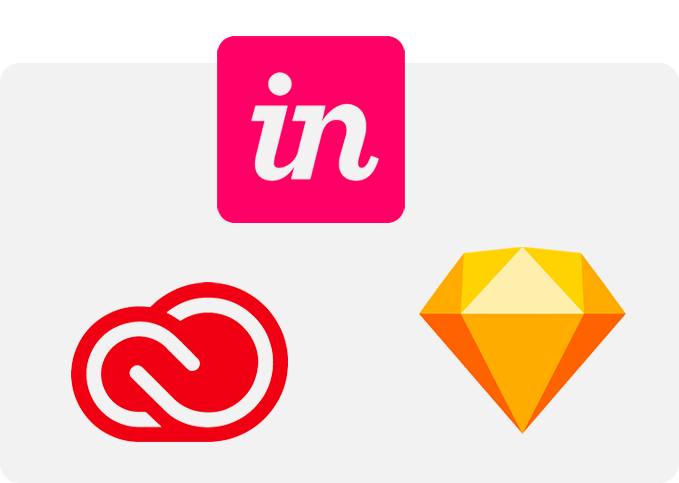 ---
Developers prefer to track tasks in Jira
How Miro helps to reduce them: Miro allows those who live in Jira to do so while letting others stay up to speed. All of your Jira issues can be placed on a board as cards to become part of collaborative Retrospectives, story sizing, Backlog prioritization, story mapping and other team activities. Similarly, any sticker from your Retrospective, story map or prioritization map can be converted into a card with the corresponding issue right on the board.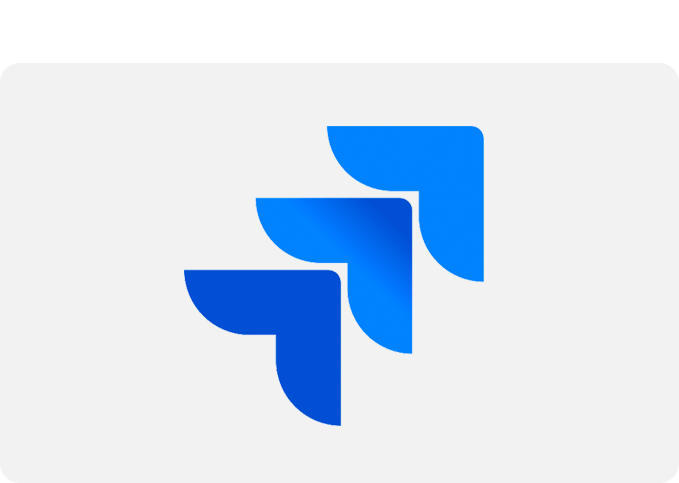 Managers structure information in Confluence or Trello
How Miro helps to reduce them: With the Miro plugin for Confluence, you can share and view boards right on your Confluence pages. You are no longer stuck with pictures or memories of work done on a physical board.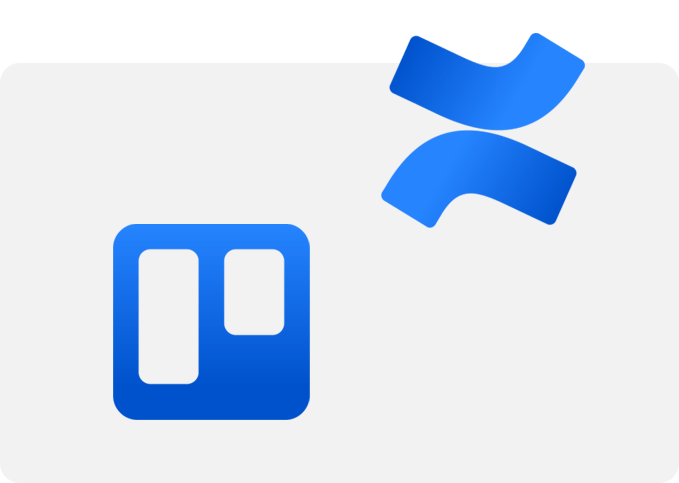 Every role prefers specific tools
How Miro helps to reduce them: The Miro interface can be easily adapted to any user's needs. Simply by dragging and dropping, you can rearrange the tools in the toolbar and easily add necessary ones from the library. For instance, if you don't use the Jira or Sketch integration, you can easily remove them from the toolbar and add the ones you need.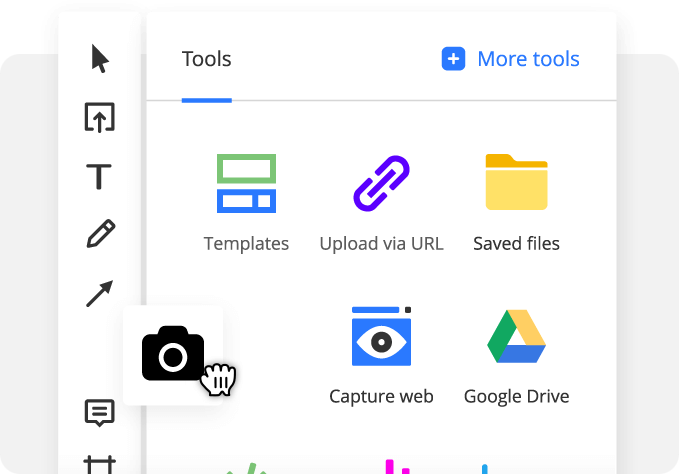 6. Hierarchy silos
Hierarchy silos separate higher-level employers from front-line workers; in big companies the ownership of processes and information is often fragmented and guarded. Leveraging security access and attempting to focus people on what matters make both parties decontextualized from business goals and the corporate atmosphere. This problem usually leads to high turnover and bureaucracy, which further decrease the speed with which the company adapts to changes.
Get the Miro Team or Company plan for full-featured access to all addons, including Jira
Reason for hierarchy silos
Management wants to be involved but doesn't participate in minor tactics
How Miro helps to reduce them: When you invite collaborators to your boards, you define what they can do on a board: edit, comment or view.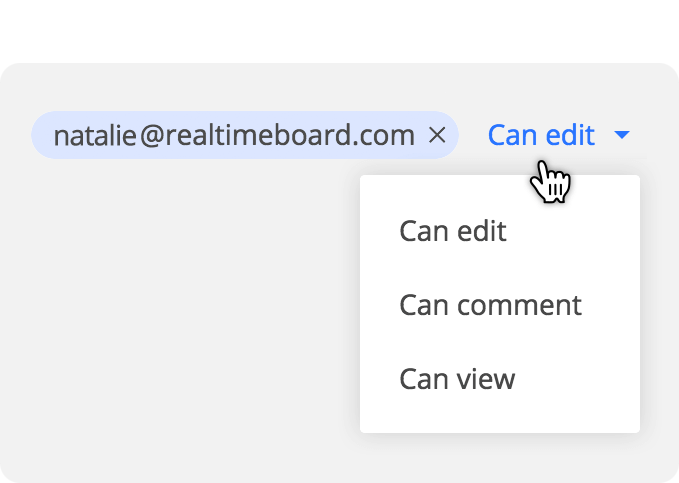 Management doesn't present the current state or analytics
How Miro helps to reduce them: To help you structure the content on an endless canvas, we've added Frames that act like pages or presentation slides so that you can turn any of your board projects into presentations in a second.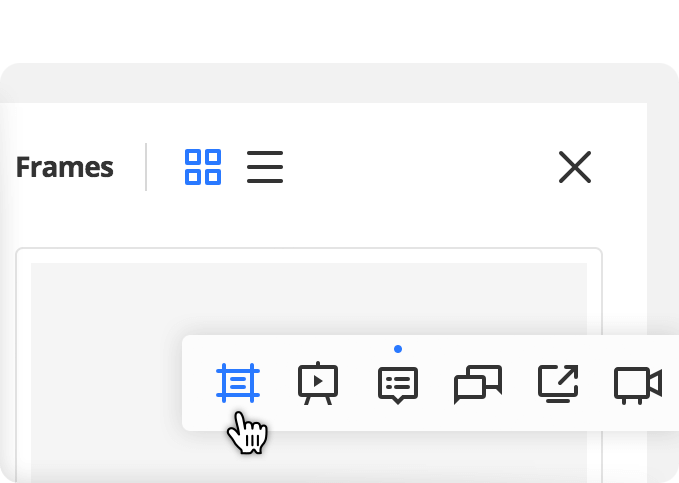 Employees don't get feedback from the top
How Miro helps to reduce them: To get feedback on your project, ping your manager with a link to a board and ask them to leave comments right on the project. You can quickly understand what should be changed.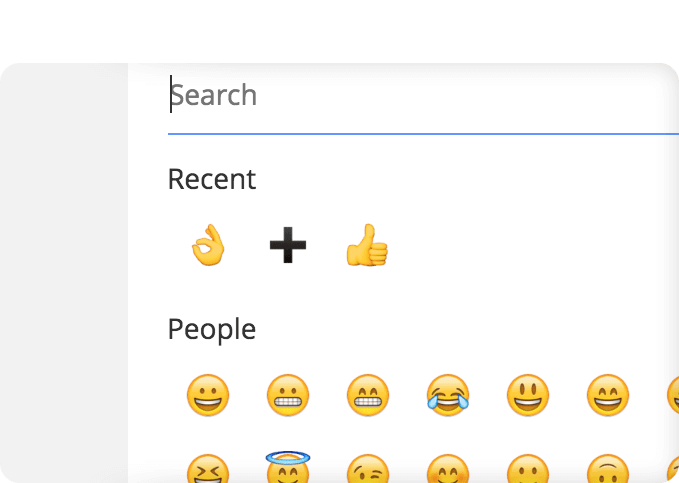 ---
Security levels
How Miro helps to reduce the: To reduce this type of hierarchy silo, teams that use Miro can secure their projects within an organization by creating a separate team space with limited access.