May was a future-looking month of innovation for Miro, with a slate of newly released product updates, making diagrams more robust and stylish and workflows more secure and streamlined. At Miro Next, our virtual conference, we unveiled a new platform and a variety of new features and integrations designed to help organizations unlock new ways of collaborating and innovating, pushing beyond the boundaries of a typical digital whiteboard. With the launch of our new platform, we're moving towards a vision of Miro everywhere.
"At Miro, we think we need a different model of working altogether, one that responds to the needs for greater connectedness in a complex, hybrid world," Varun Parmar, Miro's Chief Product Officer, said at the conference. "Ultimately, we are creating more meaningful interaction, co-creativity, and inclusivity through a better way of working."
To see how Miro's latest improvements can help your team work better together, check out our roundup of releases from May.
Community
The stars are twinkling bright in Miroverse with updates to navigating and contributing to our community template gallery that make the experience smoother:
Improvements to Templates publishing: We've rebuilt the Miroverse submission process for a seamless experience, giving creators more control over the appearance and management of their shared templates. You can now more easily edit, preview, and delete draft templates; update submitted templates with requested changes; and edit and preview published templates — all from your Miroverse profile.
Saved likes: Tap the heart icon on any Miroverse template to add it to your Likes, making it super easy to find your favorite frameworks again.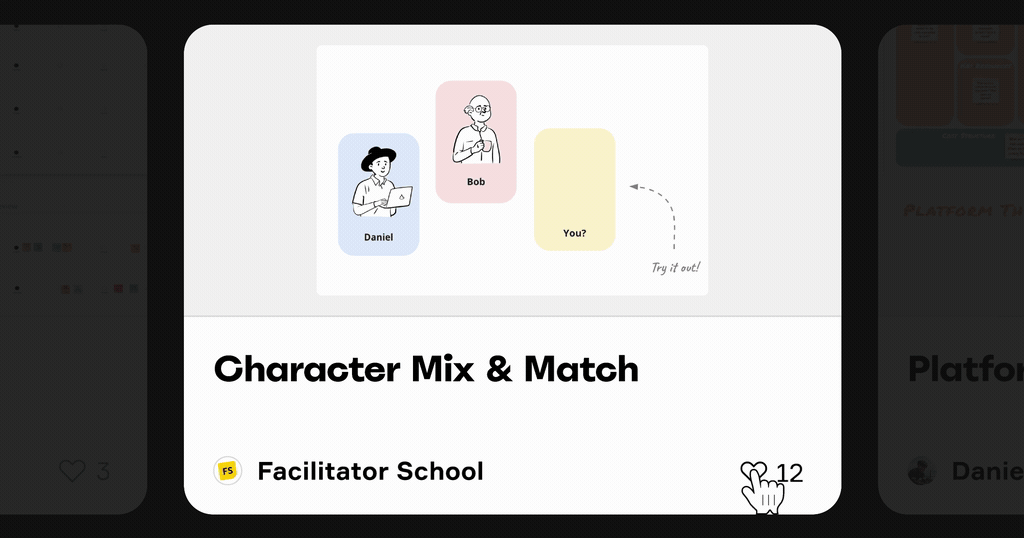 Product development workflows
Improved diagram styling and structures: You can now make eye-catching diagrams by visualizing information in a clear, structured way, with three powerfully simple new tools. With Diagram Themes, quickly create professional-looking diagrams and save time on styling. Divide diagrams into logical areas and identify process inefficiencies with Swimlanes. And, annotate diagrams with Callouts to improve asynchronous collaboration.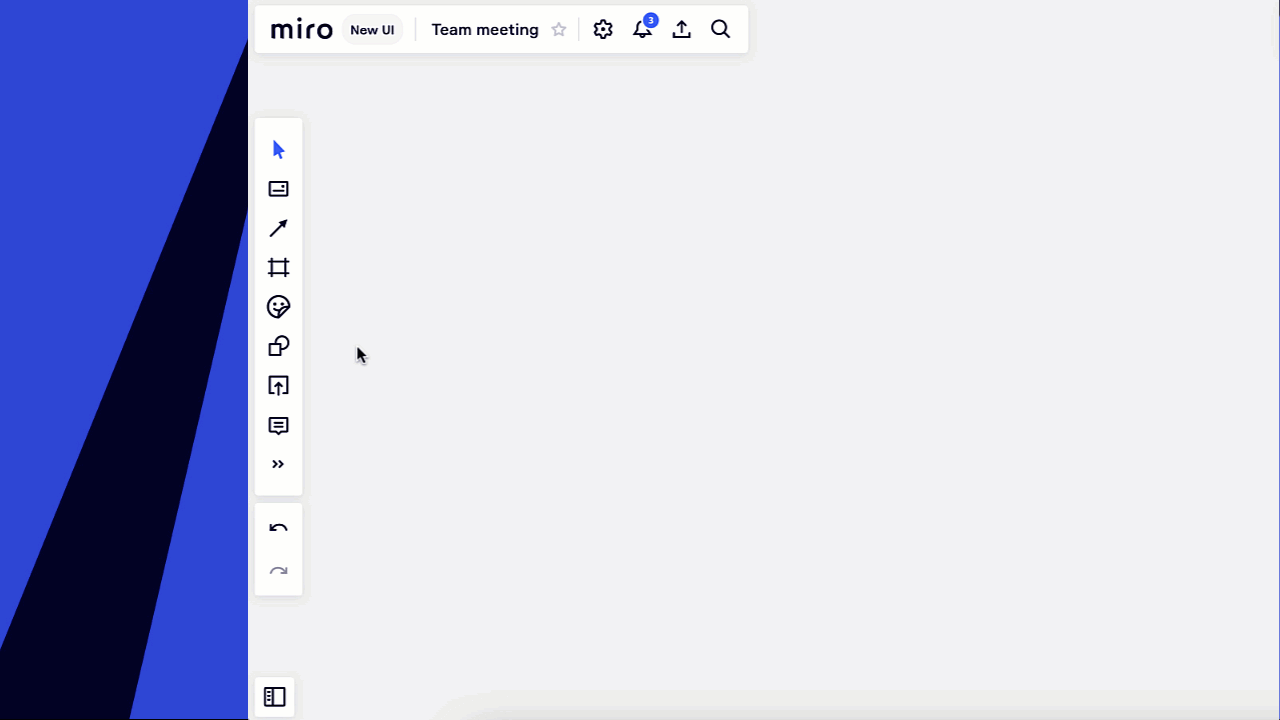 ---
Ecosystem
Miro Developer Platform: Drawing on insights from our Developer Platform 1.0 and feedback from our community, we've launched a new, Enterprise-ready platform. With a suite of pre-installed public and private apps that integrate with your tech stack, the new Miro Developer Platform enables developers to create apps and integrations that connect Miro to the tools teams use everyday.
New apps in Miro Marketplace: This month, we added several new apps and integrations to our marketplace, including:
–Airtable: In addition to the existing board embed experience, this integration allows you to export Miro data, including stickies, and organize it in Airtable.
–ClickUp: You can now bring ClickUp tasks directly into the Miro board as cards and convert Miro content back into ClickUp tasks.
–Unito: The Unito app enables you to connect Miro cards with tasks in Asana, Trello, Jira, or other apps in a two-way, real-time sync.
–Smartsheet: You can now export stickies from Miro to rows in Smartsheet (and custom cards and two-way sync are coming soon).
–Gtmhub: This integration enables you to draft OKRs as sticky notes on Miro boards and convert them to app cards, which are automatically synced with Gtmhub.
–PowerPack: Time-saving power tool combinations auto-generate, bulk-fill, sort, size, color and arrange items in Miro.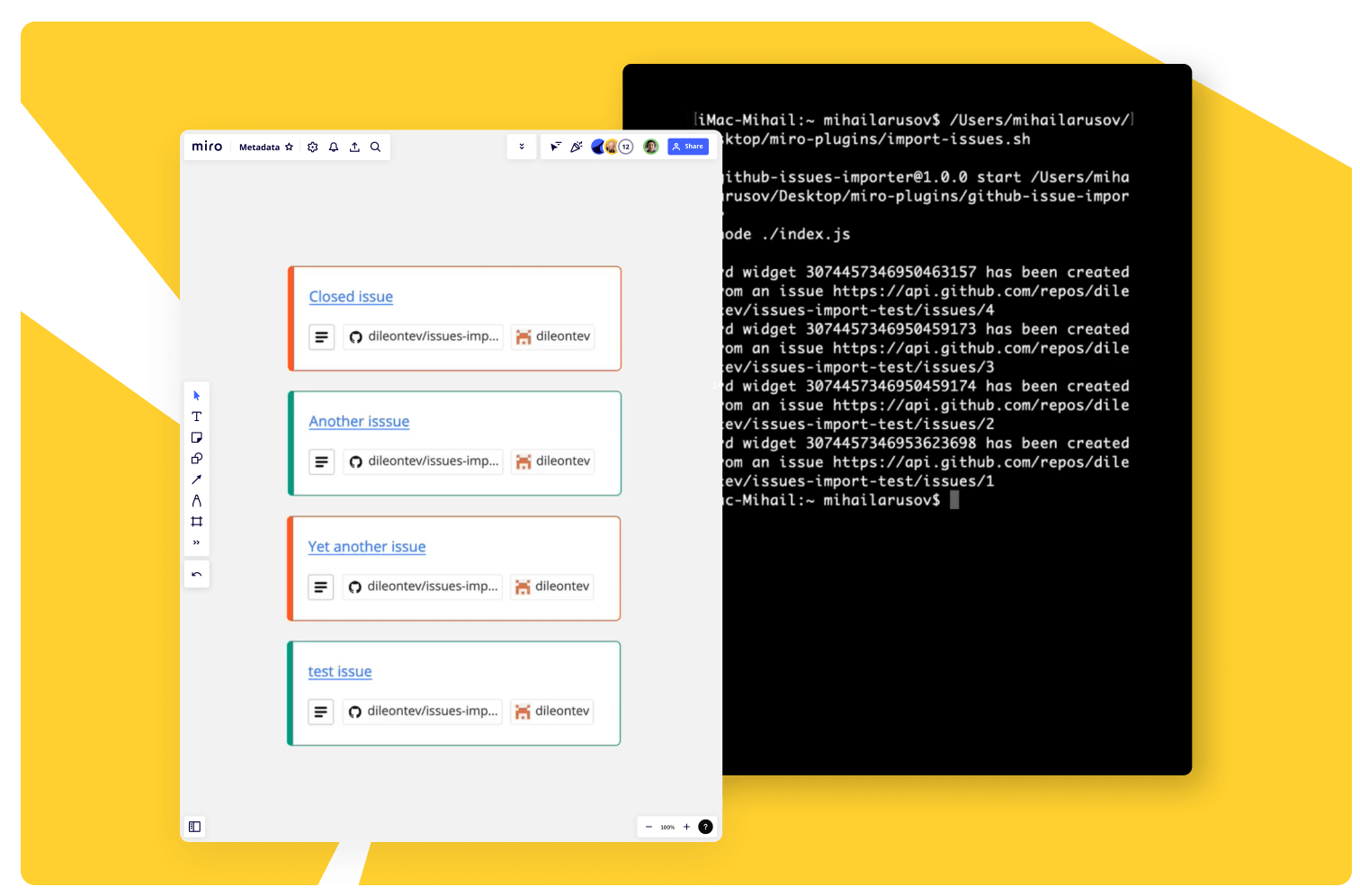 Scaled administration
Improvements to request management: Based on feedback from Company admins, we've built a new feature to streamline day-to-day management of Miro. Now, instead of request notifications automatically going to all admins, Company admins can customize up to five specific email addresses to receive notifications.
What will your team co-create next?
This roundup is just a taste of what we're developing at Miro. To learn about our exciting, upcoming product launches, including board recordings, an Agile estimations app, and a Miro integration for Google Meet, watch the replay of our Miro Next keynote.
---
Find out about our latest product changes