Here at Miro, we set out on a mission to build a universal whiteboarding tool that helps companies embrace digital transformation, manage remote teams and think visually in order to speed up internal processes and delight their customers.
That's why we are always curious about the ways leading companies, UX consultants, and professionals from around the world approach building products that create value for their customers. We asked Csaba Hazi, a UX expert, co-founder of Webabstract and author of Seven Step UX: The Cookbook for Creating Great Products, to share his key steps for aligning your UX design with your business goals and, ultimately, building a strong UX portfolio and a successful company.
Be clear about your business goals and objectives
"In my experience, most products suck for two reasons: A) there's no (good) process behind them and B) team communication is too close to Klingon," says experienced design consultant Csaba Hazi. To align the goals and metrics and help designers be more effective, you need to collaborate. Csaba insists on having a workshop in order to solve this problem and help designers think about business goals while developing a new product. "They might not have the right framework for it, or they are not involved in the process or they simply feel that it's someone else's responsibility (e.g. the product manager's)," explains Csaba.
However, it is crucial for anyone who plans, designs or develops digital services to understand the underlying business goals. "I look at business goals as I look at UX," Hazi insists. "UX is not something that's one person's responsibility; everybody is responsible for the experience the product creates in the user." This means that every team member will have ownership of the product. "It results in a much happier and more efficient team and, not to forget, a far better product," Csaba observes.
---
Profile
Webabstract
Webabstract is a UX/UI agency based in Budapest, Hungary, and St. Louis, Missouri. It specializes in UX design and research, and mobile application development.
Founded: 2015
Team: 9 people
Founders: Csaba Hazi, Daniel Knaust, David Dorosz
---
When you organize a meeting for UX designers to learn about business objectives, Hazi advises keeping it simple. Get together with the product leaders, stakeholders, designers and, possibly, developers, take post-its with you or simply write on the whiteboard. Hazi says it can be helpful to write down the most important questions.
Users – Who are the users? Who do you target?
User needs – What are the problems that you want to solve through the product?
Product goals – What do we want to achieve? Be specific (for example, get subscribers or increase the number of people successfully completing the onboarding process).
Answer these questions and ensure that the level of detail is in alignment with your needs. At this stage, there are a number of different frameworks and approaches you can follow. "I prefer the User Centered Business Canvas (it is designed to map out every important aspect of the product, business and users) because it's focused on the user (target group, goals, fears) and on the business (goals, how you make money, marketing channels) at the same time," argues Csaba.
Furthermore, it's designed for UX work:
Existing solutions – A good first step is to do initial research about what's out on the market already.
Early adopters – These are the people who will come to your user tests and are happy to do interviews with you.
User fears – These are what you have to address with your communication.
"Another thing I like to suggest to product teams is to create a so-called playbook. It shows how the team (or company) builds products, from the idea to design to implementation," adds Csaba. It has to feature the key steps, people involved, challenges and solutions. It's like a customer journey for work. "Yes, UXers! You are free to use your own tools to hack your own teamwork!" he laughs.
Use personas to keep the whole team on the same page
When you are building a new product, you have to decide which features to include. "Let's re-phrase this: you need to find out which feature the users need," explains Csaba. When you find out what your potential customers need, you will be able to find out how to meet that need with a certain feature or content.
However, there can be multiple assumptions in the personas, Hazi remarks. For example, you think that your customers will use your app on the go. This is only an assumption until you can validate it. Researchers can use the persona to identify assumptions, validate them and bring in more information. "Personas are great for marketing communication as well; for example, I like to include a section dedicated to the fears of the users, because for marketers and even sales reps, that means they know what they have to address in their communication," adds Csaba.
For UX designers in particular, thinking about the paying user leads to thinking about the business. "When you create personas, you will definitely have one dedicated to the paying users," says Hazi. "For example, recently I was working on a tennis program management tool, and when we created the persona for the owner (who is the paying user) it was a complete game changer," remarks Csaba. He says that he helped the clients explore the persona's fears, motivation and goals. Based on this information, they decided which features to implement. "On the website, we knew what to say, what fears to address and how to turn features into benefits. If you are into marketing, you must have heard this: talk about benefits over features." While it's great advice, Hazi is sure that you need a deep understanding of the product and the users to be able to do this.
---
Looking for a tool to create user personas?
Try Miro free,
no strings attached
No credit card required
---
Try to align user needs with your business goals
There is often no alignment between user needs and business goals because most people don't know how to do it. "Designers often have fuzzy concepts about business goals. Maybe they are not involved, just executing," Hazi observes. And most of the time, a product team is just building what the stakeholders need instead of serving real user needs. "Once you start listening to the users and get the company on the same page about what you want to create, things get a lot easier. In my practice, it's rare that the business goals and user needs do not align well," ensures Hazi.
Once you've modified your User Centered Business Canvas and created user personas, Csaba's advice is to think about what you want as a business. When you are designing a flow (e.g. sign up, onboarding), always set goals for the different stages. What's the business goal behind the onboarding? What do we want the users to do? To answer these questions, you might create customer journeys. They will help you think through how the product, website, app, social media platforms, customer service, etc. work and how they are tied in to the system, Hazi notes. Testing everything, doing interviews to validate assumptions in your personas and business canvas and sorting to prioritize features that you want to implement are also essential.
Organize design review meetings
Giving feedback on the designs is a crucial part of an effective design process. The designers have to know what's good and where there is room for improvement. "The design review is an exercise for the team to provide meaningful feedback to the designers," Hazi says. During the review, the team has to give feedback on the recent design work. "To make sure every standpoint is covered, we set up roles for everybody. Each role observes the designs from a different perspective," Hazi notes.
White – looks at the facts
Black – looks for problems and potential risks (try our RAID log template)
Yellow – looks at what is good in the designs
Green – looks for ways to improve the product
Here's how to get started:
Invite team members
Book a meeting room for 90 minutes. Invite designers, developers and stakeholders.
Set the roles
The best approach is to set the roles randomly (white, black, green, yellow). You can learn a lot from trying out different roles each time.
Present the designs
The goal is to make everyone understand what screens to review. Describe the goals of the project and the product. Don't explain what each screen is good for (let the team explore). Only provide the necessary information to get them started.
Work individually for 25 minutes
Everyone looks at the designs individually and collects remarks based on their roles. Hazi prefers to use a spreadsheet to collect everybody's feedback. This way you will be able to work simultaneously.
Discuss and prioritize!
When the time is up, go through and discuss each comment. Don't forget to back up your comments with arguments. Start with the white and then the black. This way you can make sure that you have enough time for the most important feedback. The team has to decide the priority for each comment and whether they will implement or discard it.
Hazi is sure that these techniques can be not only effective, but also enjoyable. "When you think about the product, think about the business. All of this will make designing and creating a product so much more fun!" he assures.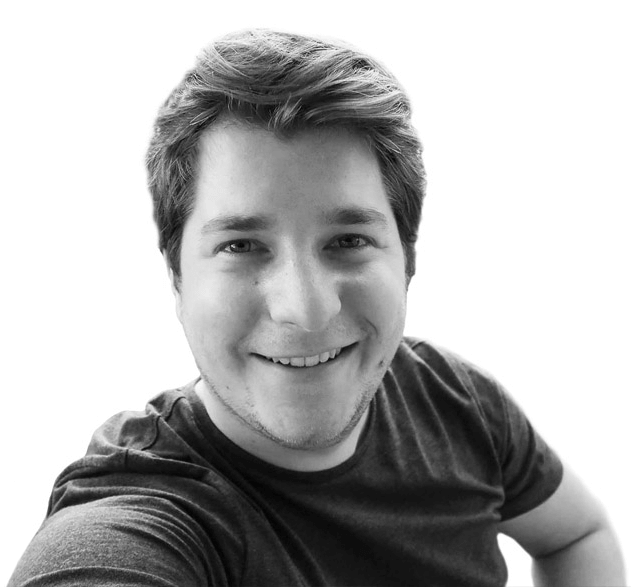 ABOUT THE speaker
Csaba Hazi
Csaba Hazi is a co-founder and UX expert at Webabstract and the best-selling author of Seven Step UX: The Cookbook for Creating Great Products. To learn more about Csaba's work, you can follow him on Facebook and Instagram or subscribe to his YouTube channel.
---