35M+ users trust Miro worldwide

When to use Miro + Dropbox

Invite your team to map files from Dropbox and start managing
the big picture. The Dropbox integration is great when you're
brainstorming, sprint planning, or managing complex projects
with cross-functional teams.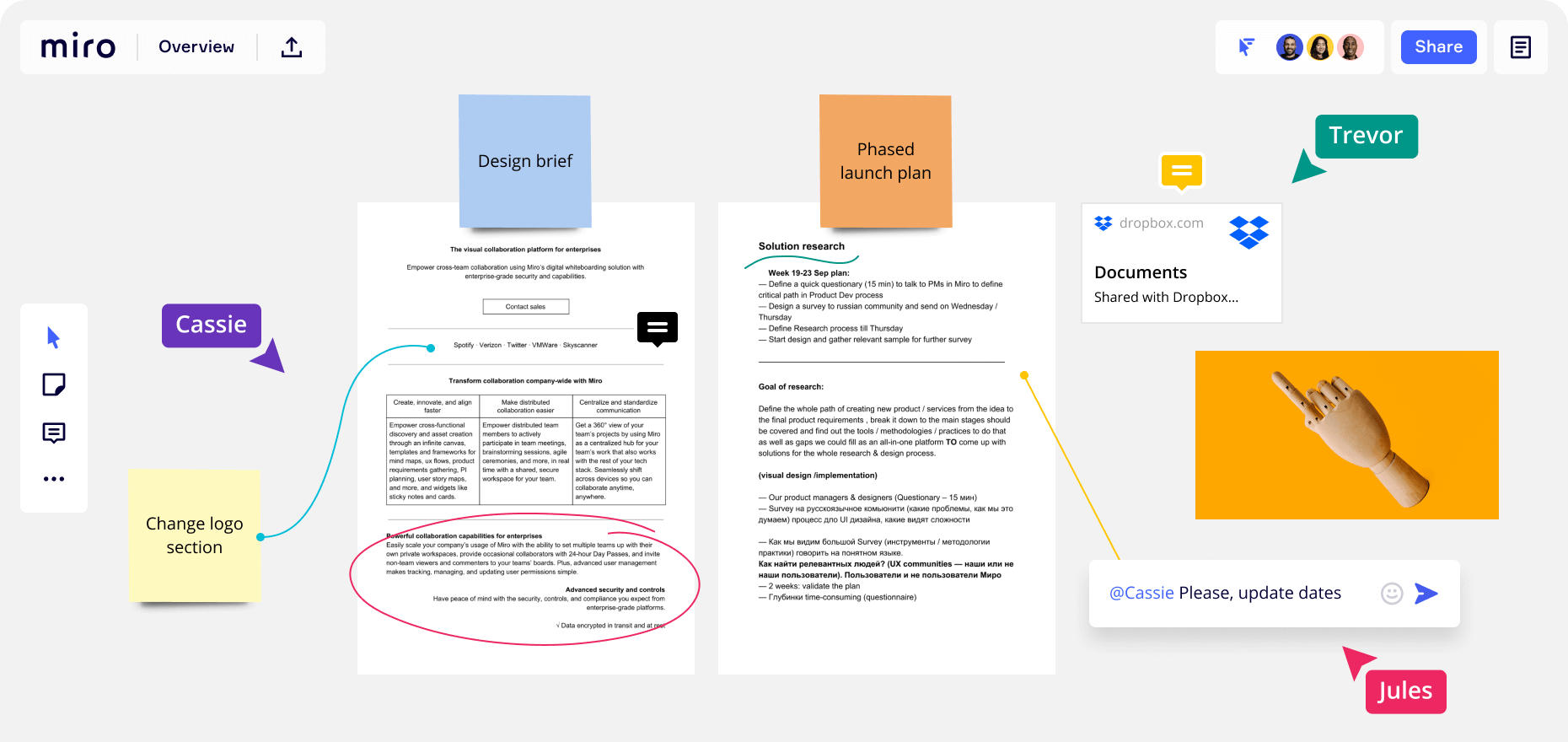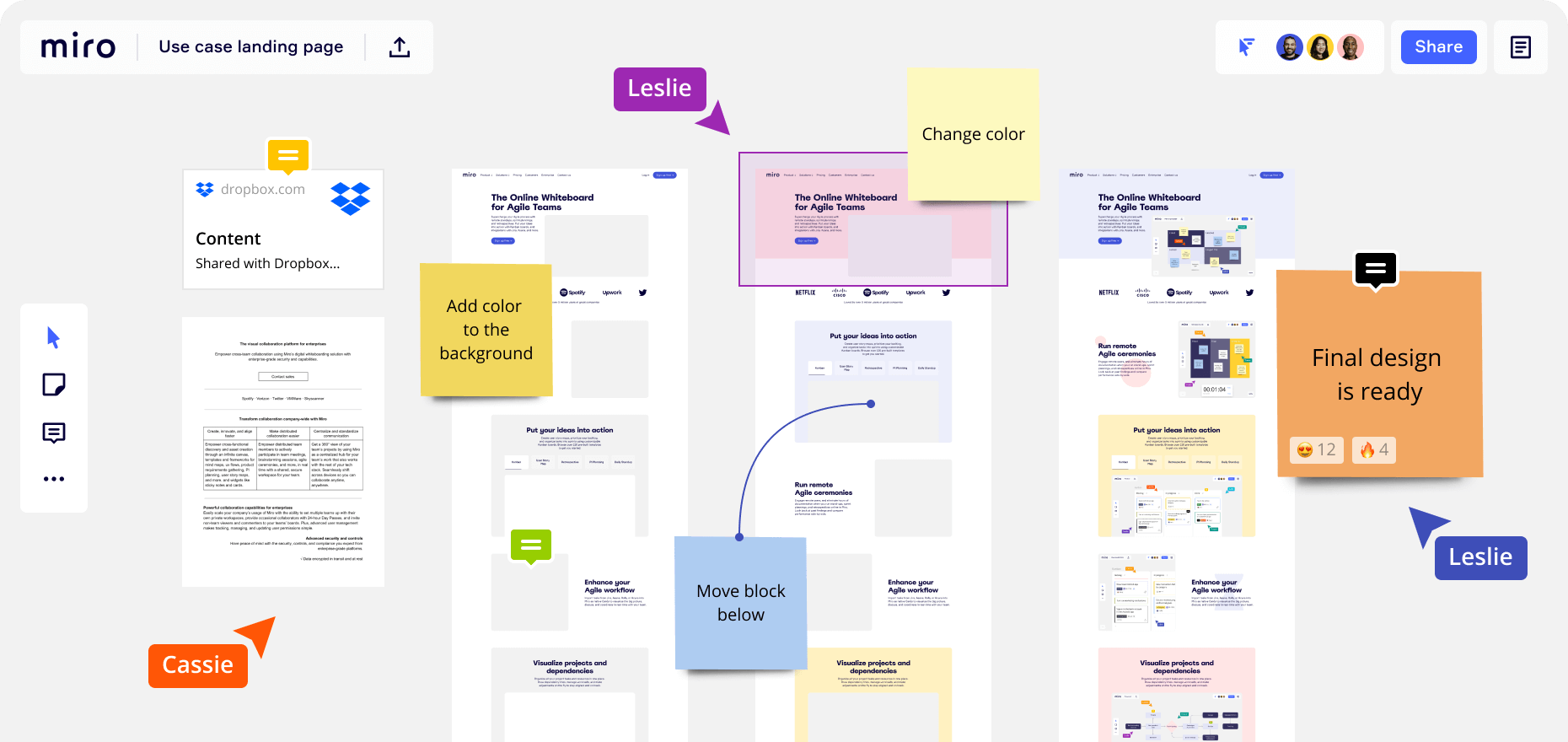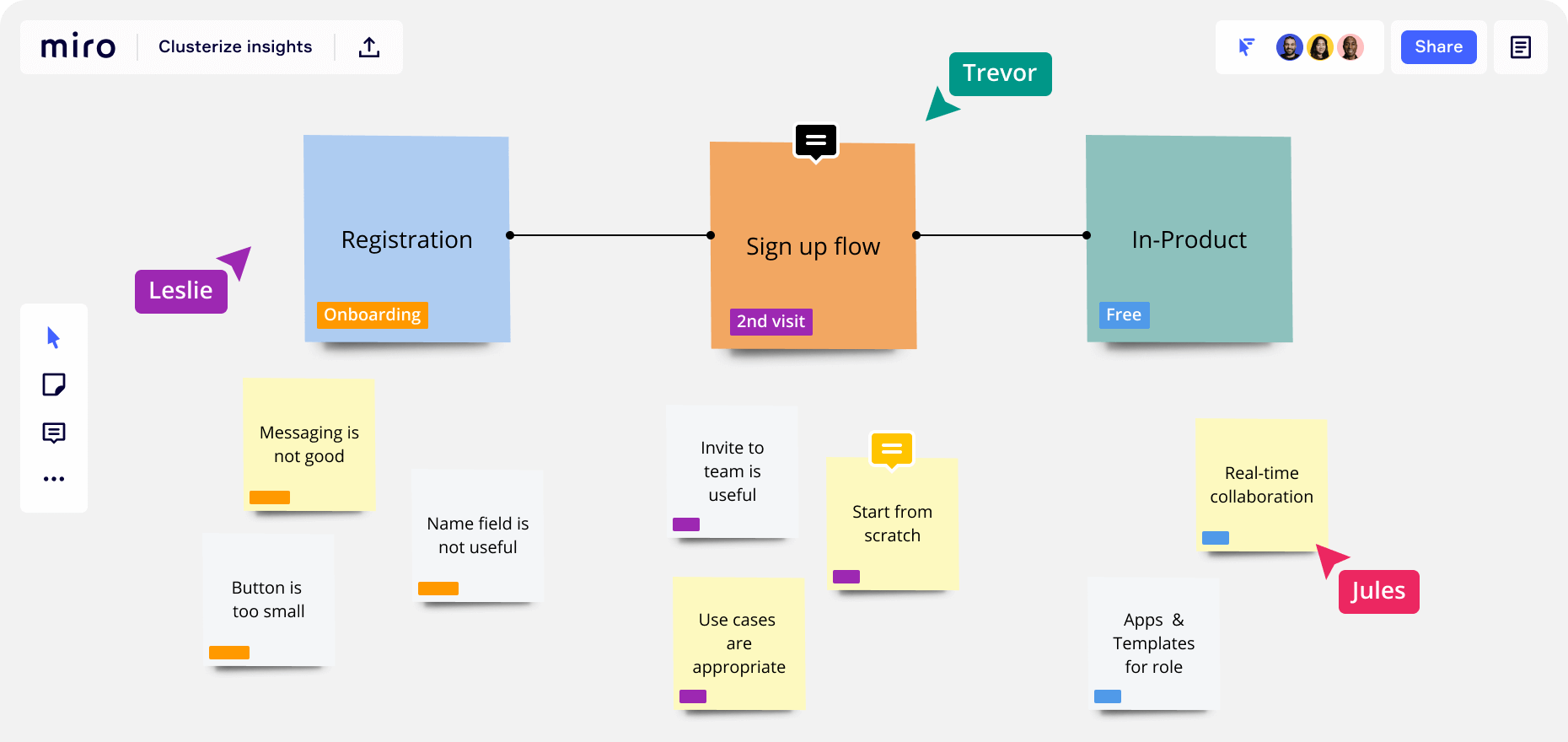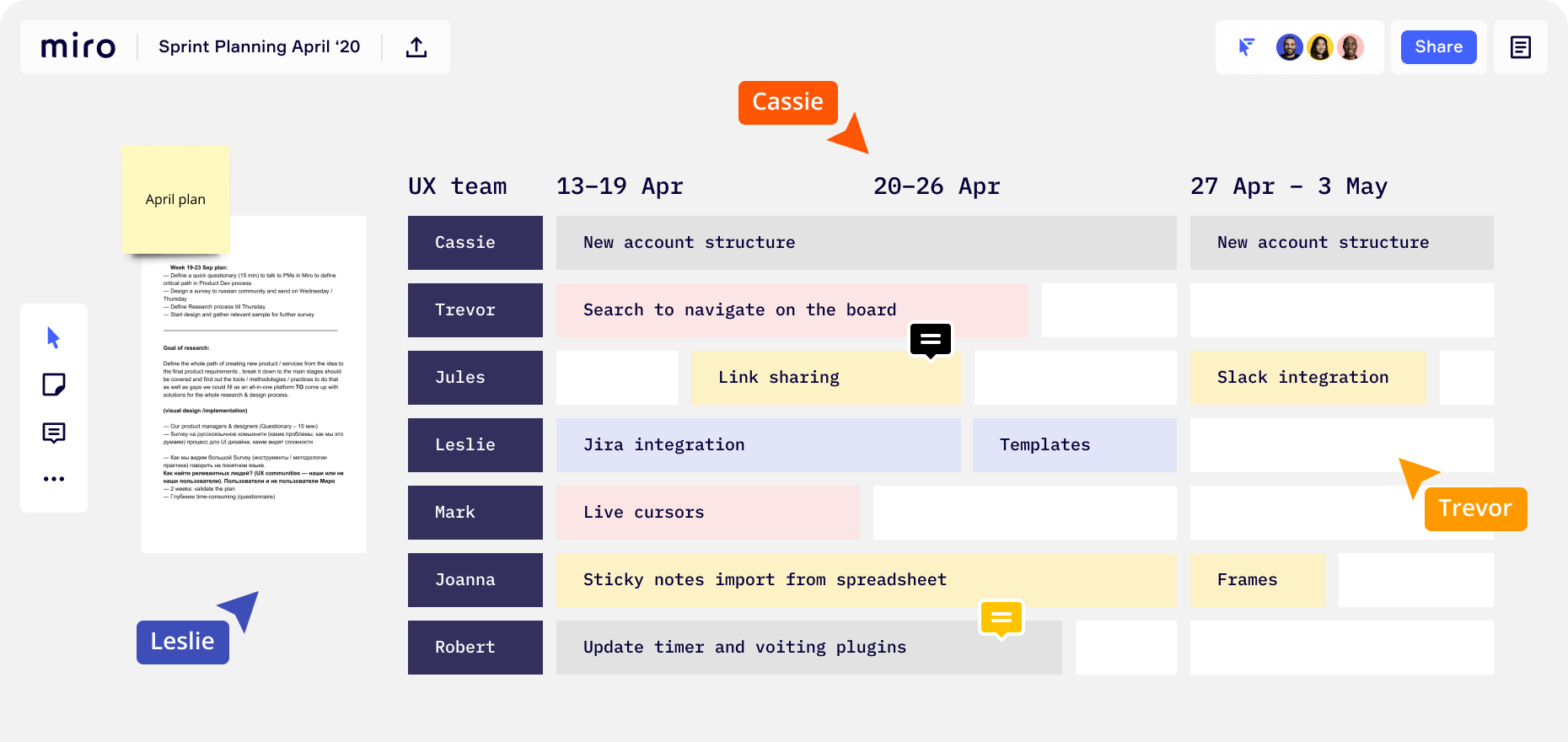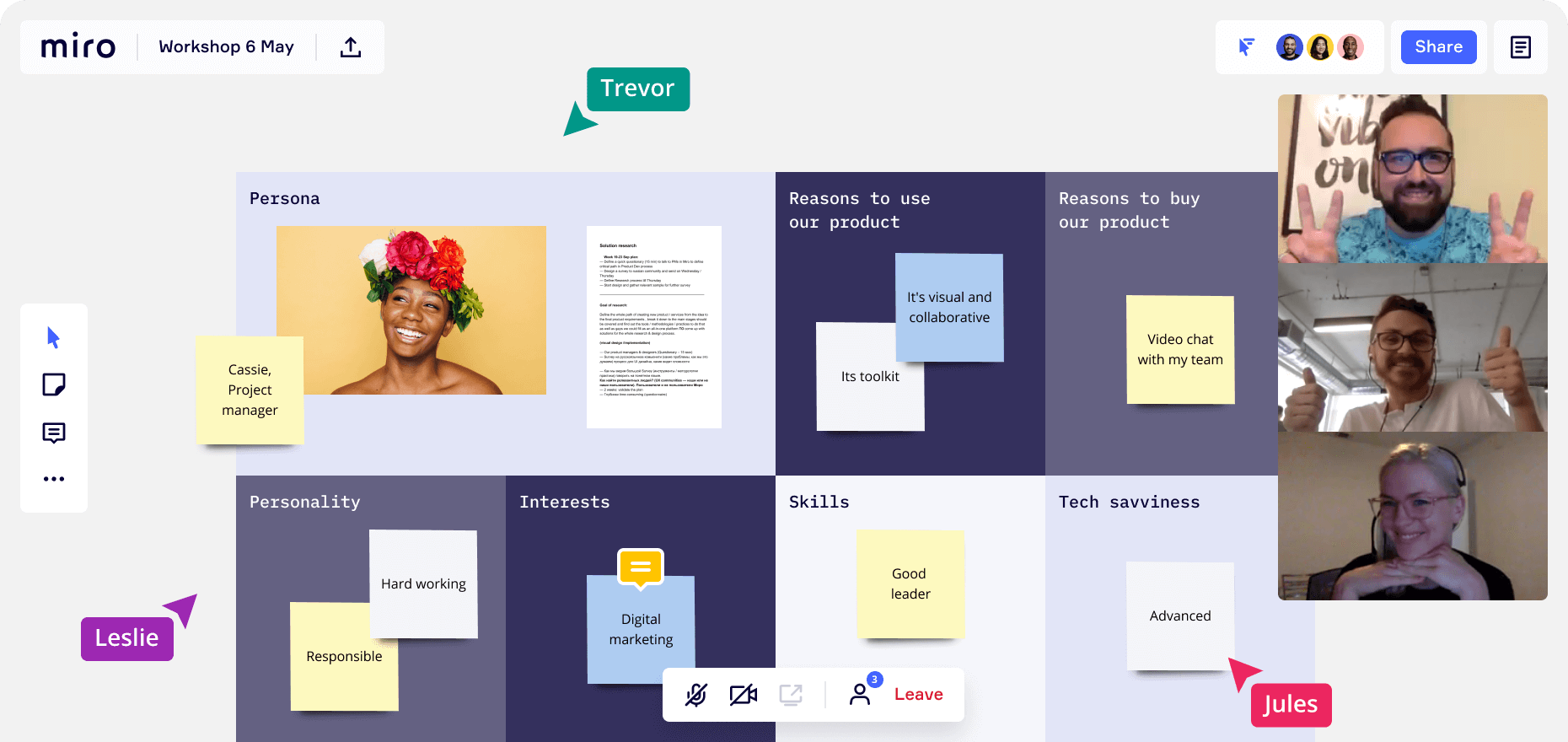 Rest easy with
enterprise-grade security

We take your security and privacy seriously. Rely on our dedicated approach to security with SSL encryption, SSO, advanced user management, audit log, domain filtering, and more. Plus, Miro is fully SOC-2, GDPR, and PCI compliant.

Learn more