Since more and more organizations have embraced a plethora of SaaS applications to enable them to continue working asynchronously across regions and time zones, they are facing an increasingly large portfolio of SaaS products they must manage. There is a need for a single orchestration point for visibility and control in order to maintain governance across the organization of these SaaS products.
Passionate about cloud collaboration & security, Steven leads Miro's integration & ecosystem efforts to ensure that customers have the tools to deploy, manage, and secure Miro at scale.
What is a SaaS management platform?
Gartner defines SaaS management platforms or SMPs as "stand-alone" tools that can discover, manage, and secure multiple SaaS applications from a central admin dashboard, delivered as a turnkey service.
As enterprise customers have embraced Miro alongside many other SaaS offerings to close the gap of hybrid working, day-to-day management at scale requires more time and resources. To solve for this challenge, Miro has partnered with pioneers in this emerging category to help our customers better manage their SaaS offerings, including their Miro investment.
SMPs and Miro
Today we are excited to announce our partnership with leading SaaS management platform partners, BetterCloud, Productiv, and Zylo, to provide key SMP functionality for our users. Built on the Miro APl, these specialized integrations connect directly to Miro, ensuring admins have more granular visibility and control of Miro alongside their other core SaaS applications.
With BetterCloud, admins can automate many core activities within Miro, streamlining day-to-day management of Miro and aligning administration to their existing security policies.
---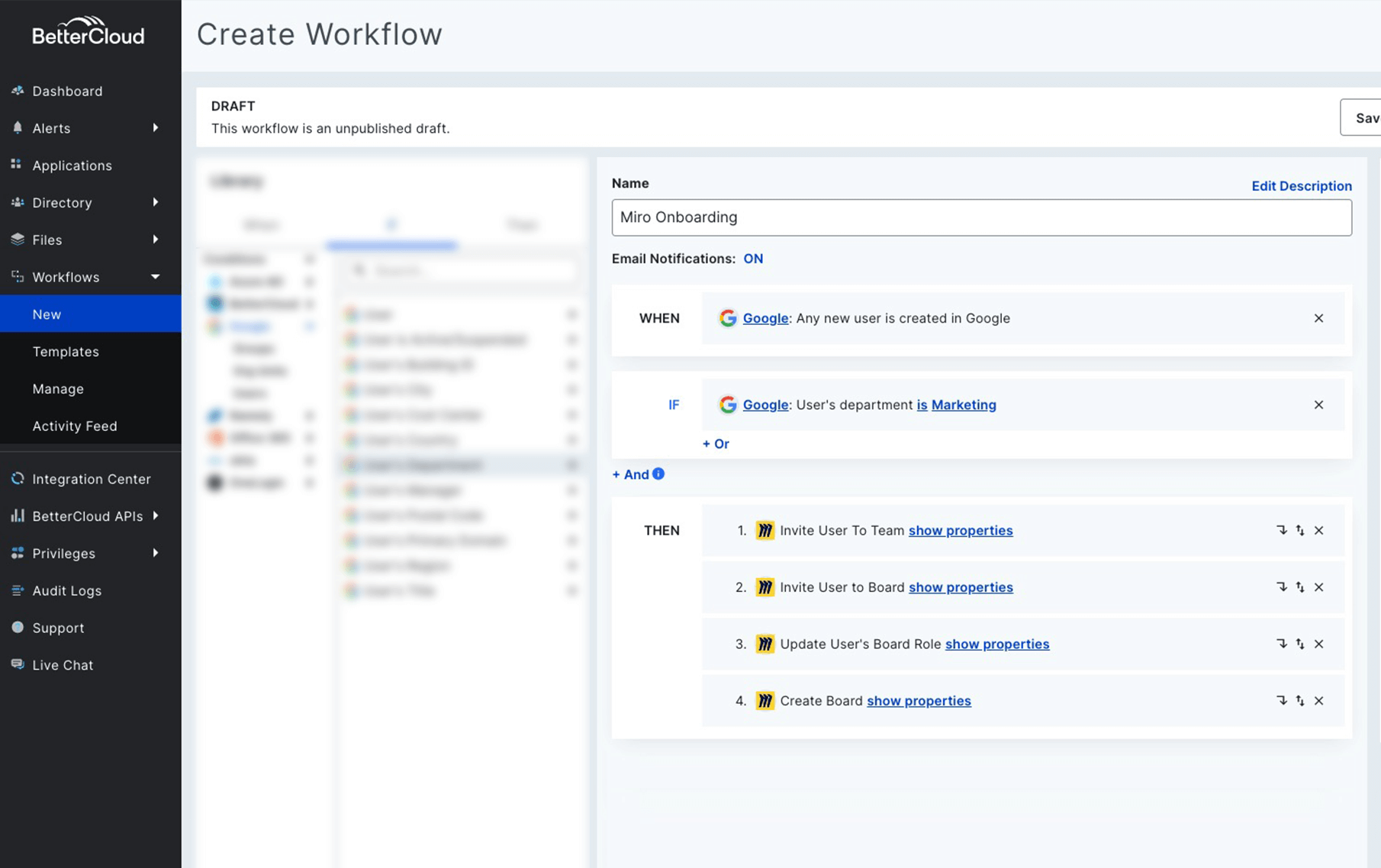 "As the leading and only SaaS management platform (SMP) that enables IT professionals to discover, manage, and secure their SaaS applications within a single platform, BetterCloud is delighted to partner with Miro," says BetterCloud's Chief Business Strategy Officer Shreyas Sadalgi.
In this first phase of the partnership, BetterCloud is delivering value with a Miro integration to solve SaaS management automation use cases based on feedback from marquee mutual customers. BetterCloud is looking forward to continuing the collaboration with Miro on delivering integrations related to solving SaaS discovery and SaaS security use cases for Miro."
Productiv enables overall management of Miro and SaaS apps from uncovering unmanaged apps, to provisioning, to renewal planning. Productiv goes a step further and helps you understand how employees are using Miro, providing real-time feature usage down to the team-level.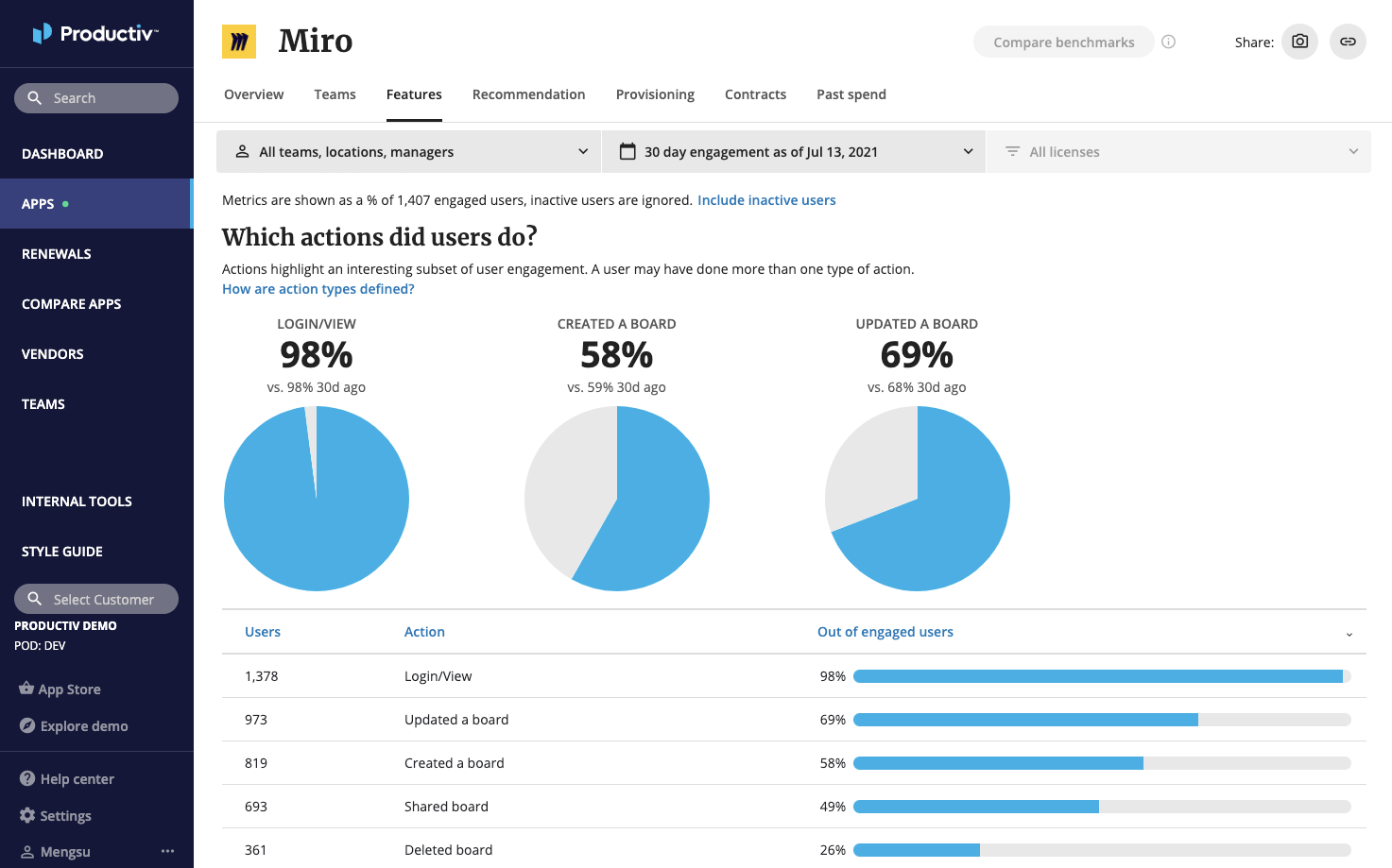 "Improving how employees engage with SaaS apps is core to our mission," says Munish Gandhi, COO of Productiv. "We're seeing adoption of Miro increase rapidly across our customers, and they're asking for deeper insights to help drive usage, adoption, and collaboration. We're excited to partner with Miro on their new Enterprise API to help our shared customers tap into the passion of their employees and encourage great ideas to blossom."
With Zylo, joint customers can track and monitor adoption and usage by making sure the right people have access to a Miro license, accurately forecasting future licensing needs, providing centralized reporting on user activity, and enabling automated license workflows.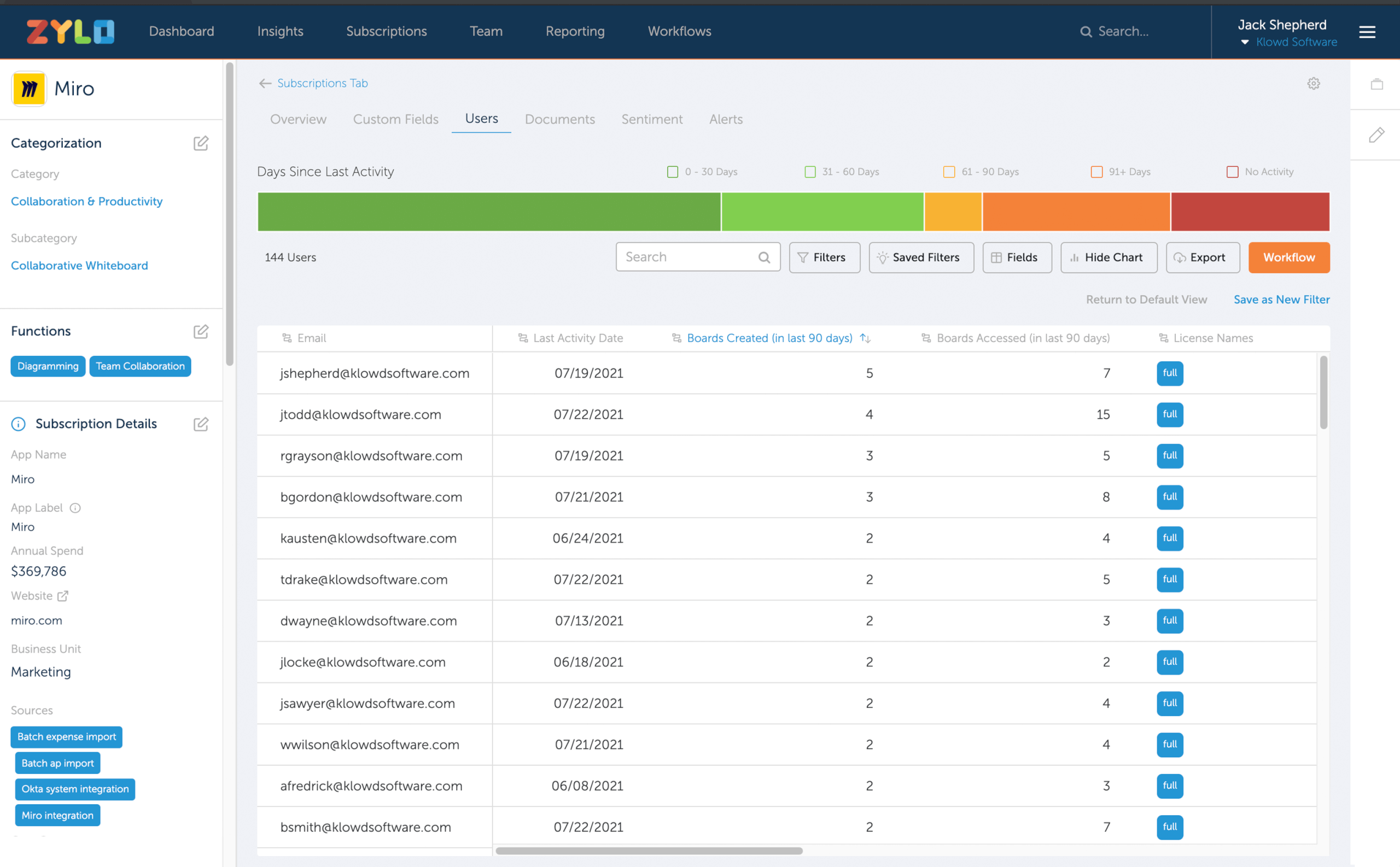 "We're pleased to welcome Miro into our extensive network of integrated solution partners, enriching our AI-powered SaaS system of record," says Ian Runyon, VP of Product for Zylo. "With our newly released Zylo Insights functionality, we can instantly surface recommendations to optimize licensing."
This is just the beginning, we are looking to continue investing with the SaaS Management platforms and are excited to be the first to partner with them from a visual collaboration standpoint.
Stay tuned to learn more from how joint customers have already leveraged these integrations, and visit our marketplace to download the app for your organization.
Curious to see what other
apps Miro integrates with?