Here at Miro, we set out on a mission to build a universal whiteboarding tool that helps companies embrace digital transformation, manage remote teams and think visually in order to speed up internal processes and delight their customers.
That's why we are always curious about the ways leading companies from around the world approach product development and the challenges they face while organizing their work in distributed teams. Recently, we talked to Samuel Beek, Product Manager of WeTransfer's mobile team, who is in charge of shaping part of this new future. He explains what it's like to start from scratch in a company that's always been focused on doing one thing very well.
It's easy to forget, but there was a time when sharing files with friends or coworkers was a huge hassle. In the early 2000s, email attachments were bound to low size limits, and other file sharing services were often hard to use. At least, that was the case before WeTransfer came along.
By coming up with an incredibly easy way to share files with anyone and combining this with a unique business model, one of the most successful Dutch startups was born. Since its inception in 2009, WeTransfer has grown to millions of users from 195 countries who send over a billion files every month. But almost ten years later, the company isn't just focused on getting files from A to B anymore — it's also thinking of new ways to serve its users, most of whom work in the creative industry.
Defining a new product with research
In a lot of ways, WeTransfer has always been closely connected to art and creativity. The full-screen advertising model that powers the service doesn't just hand pick the ads they show for their visual style; it actually gives away 30% of the revenue from all impressions to artists from around the world. Then there's WePresent, the online magazine that curates stories about and artwork from up-and-coming and exciting artists, often collaborating with celebrated creatives like Björk and FKA Twigs on projects across art, photography, music and more.
One of the company's most important beliefs is that creativity is inherently good for our world, and Sam feels closely connected to this purpose. "We're creating tools that allow people to do amazing stuff, and I love that we're giving them these superpowers," he says, "but we need to cover a bigger part of their workflow." Until recently, WeTransfer was just a user-friendly way to send big files. If it wanted help creatives every step of the way, that needed to change.
One and a half years ago, the company started doing user research to figure out their future. It started with multiple Google Design Sprints, high-level testing in some and deeper dives in others. Later, they started recruiting people for specific personas to analyze their usage of the app. According to Sam, there was also a lot of data research involved: "We looked at all the data we had and analyzed things that did something similar. There's loads to learn from comparable products." Now that the app is live, the team also uses current user data to iterate and create a better product.
Profile
WeTransfer
is the Dutch cloud-based web and mobile file sharing service that lets users send files that are too large to send as email attachments.
Headquarters:
Amsterdam
Founded: 2009
Founders: Bas Beerens, Rinke Visser, Ronald Hans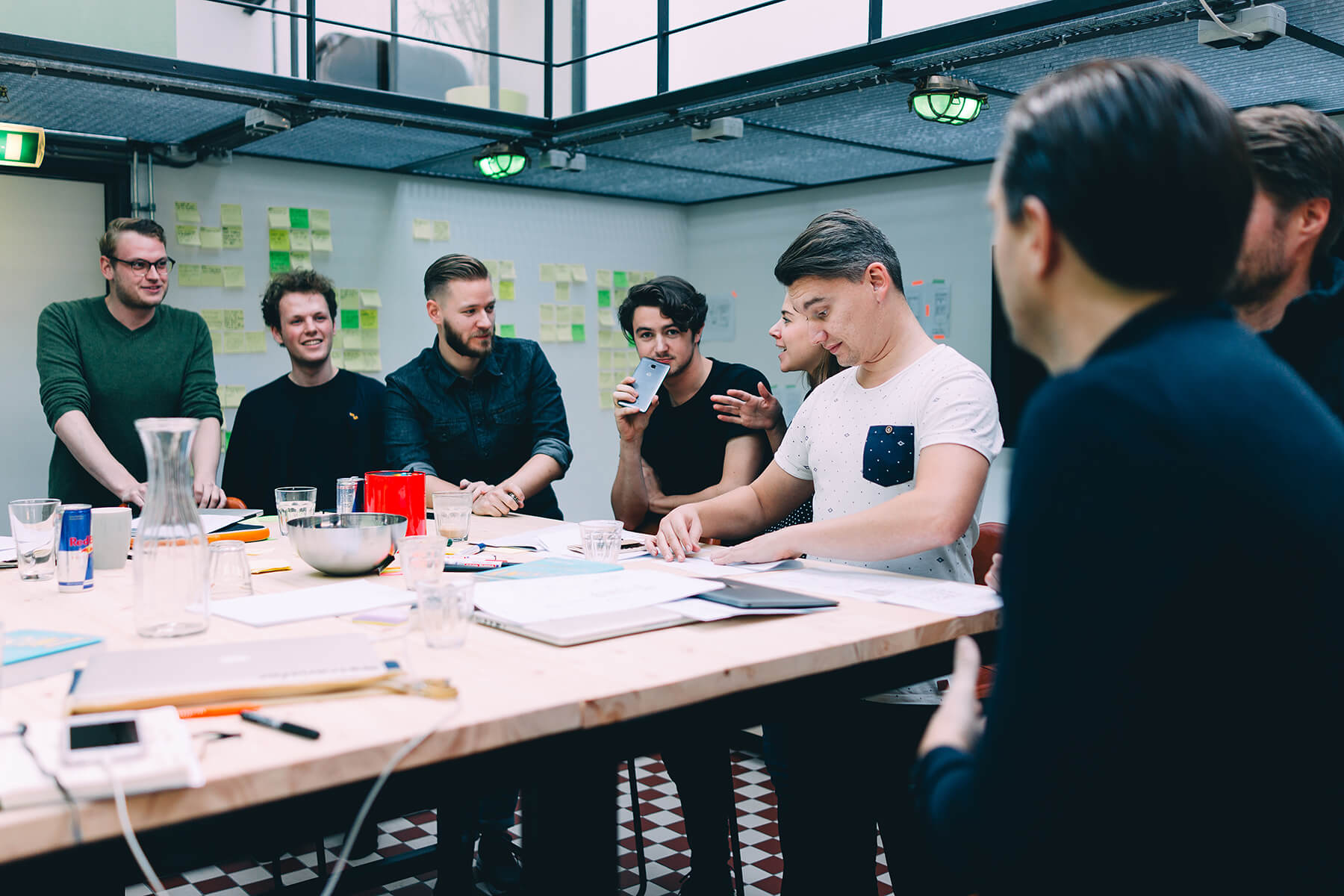 The company's previous mobile app only offered a basic way to share photos and videos from your phone. Interestingly, the research showed that creatives use their mobile devices to store content made by themselves and others all the time, and that some of them even created their work directly on their phone. "The problem was that it was just kind of stuck there. There was no easy way to save and collect these files," Sam explains. "Could we perhaps fix this problem on mobile, just like we fixed sending big files on the web?"
The team came up with the idea of collection boards, a way for people to combine photos, videos, music, text documents, links and other files into one place to gather their inspiration and creativity. The boards could easily be shared through WeTransfer as well, but this was purely optional. After creating some prototypes and showing them to people in the creative industry, they realized they were on the right track. There was definitely a need for a product like this.
Using the right tools
Now that the team had their eyes on the prize, it was up to Sam to think of a way to get there. With a team of 12 people, including two iOS developers, two Android developers, a designer, a front-ender and a back-ender spread out between Amsterdam and Rotterdam, he had to work with a partially distributed team. This comes with a particular set of challenges, especially in terms of communicating with each other. You can't just walk by someone's desk to ask a quick question, and it's much harder to deal with conflicts when they arise.
So how do you create a workflow that enables efficient, remote collaboration? It all starts with writing stuff down. "We document everything. It's the single most important thing in the way we work, and it helps everyone to stay on the same page," Sam says. If someone has an idea or problem, they make a note of it, and every meeting – physical or digital – is recorded.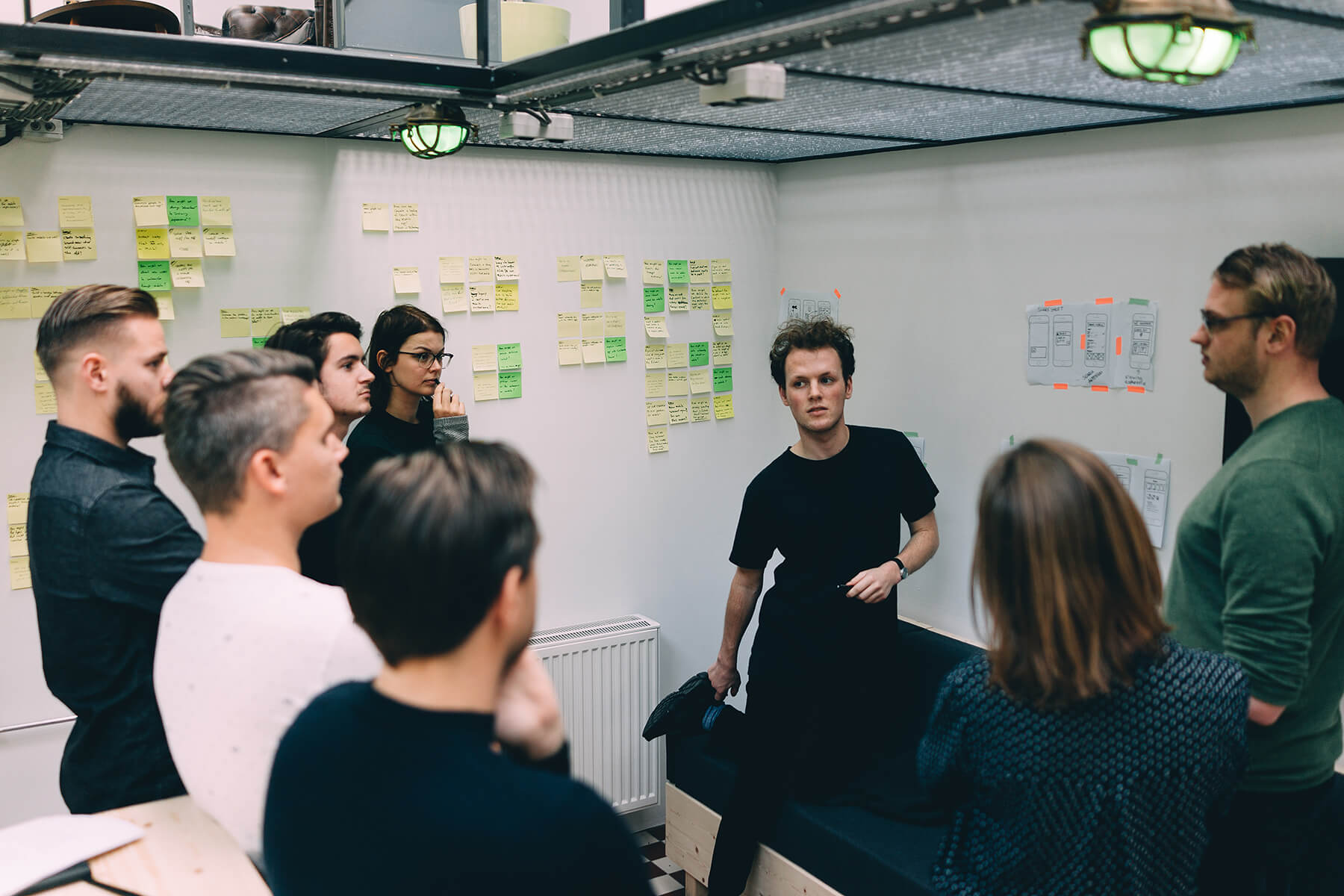 This way, the team has created an incredibly structured way of working, something that might not have been possible if it wasn't remote. Because of this, everyone thinks before they speak. "0," Sam explains.
Pretty much all team communication happens on Slack, including a virtual morning standup meeting that's run by Geekbot. There's also a channel that's shared with the rest of the company, where people can easily get in touch with the Mobile team. Then there's Notion, which serves as a collaborative wiki for all notes and other information.
Among these other apps, Miro has also become part of the team's daily routine. Its endless flexibility has been helpful in the team's efforts to use Job Stories, a framework to document the app's use cases. It allows them to record data that doesn't fit in a text file or Excel sheet. "We like the collaborative aspect of Miro," Sam says, "and it's been a very useful addition to our workflow."
For conference calls, the team uses Google Hangouts, mainly because of its support for shared presentations, but one-on-one calls often happen over FaceTime. "We have bi-weekly retrospective calls to get everyone up to speed on what's happening," Sam explains, "but when a discussion gets out of hand or there are other current problems, it's important to jump on a quick call to fix them."
Most product collaboration takes place on GitHub, spread out over the various tools it offers. Issues helps with planning and tracking all progress. It's used cross-team, so designers are aware of any complicated technical challenges and developers realize the importance of design. Another GitHub tool is Project Board, a Trello-like Kanban board that the team uses for planning sprints and tracking all discussions.
Then there's everything that's only used incidentally: Metabase for sharing data and results, Google Docs and Sheets for one-off files. The developers use Git for versioning, and Abstract is used to keep design files in sync. The team tries to use as little email as possible, reserving it mostly for external communications.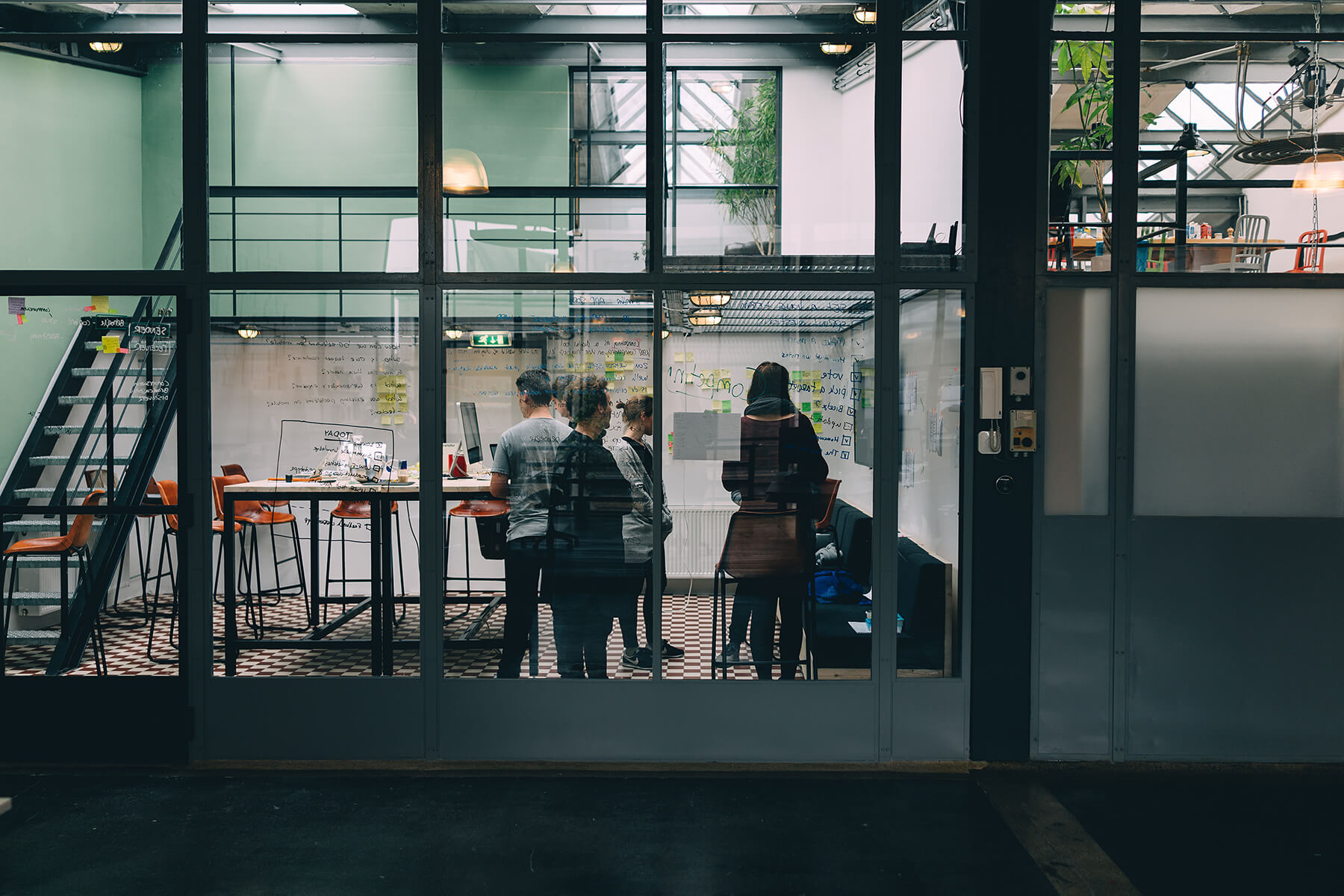 Embrace the power of the process
All in all, Sam and his team seem to thrive on a very structured way of working – documenting everything, planning regular calls and efficiently using their arsenal of digital tools.
When asked how this translates to his view on managing a team, he replies, "I'm a strong believer in the importance of processes. We have playbooks and templates for everything, from sprint planning to meetings and one-to-one calls." For example, when a new version of the app is released, there's a document outlining every step of what needs to happen. "It's practically a huge to-do list," Sam continues. "When something goes wrong, there's often something wrong with the process, so we go back and change it. We just add another to-do for the next time."
Looking for a productivity tool to simplify remote collaboration?
Because of this process-driven mentality, everyone is laser focused on improving the workflow. It also helps everyone understand how and why things happen. With a big smile on his face, Sam explains, "Our team runs like a well-oiled machine, and that's really cool to see. Everybody believes in our process. It's kind of like our religion. My role is just to make sure everyone communicates well."