Every day at Miro, we're cooking up new ways for teams to collaborate seamlessly, no matter where or how you work.
This month, we released enhancements designed to streamline co-creation, improve security for your company's internal processes, and increase accessibility for screen reader users.
To see how Miro's latest improvements can help your team innovate and connect, check out our roundup of releases from April.
Visual collaboration in a hybrid environment
Text formatting on sticky notes: You asked for more flexible text formatting, and we delivered. To make your sticky notes easier to read, you can now apply bold, italic, underline, and strikethrough formatting, just like you would in any text editor.
Timeline Builder (Beta): Set clear direction for your team by creating a visual overview of the work that needs to be done, and when. To remove the hassle of manually creating a timeline, simply play with a few settings, like timeframe and interval, and let the builder do the creation work.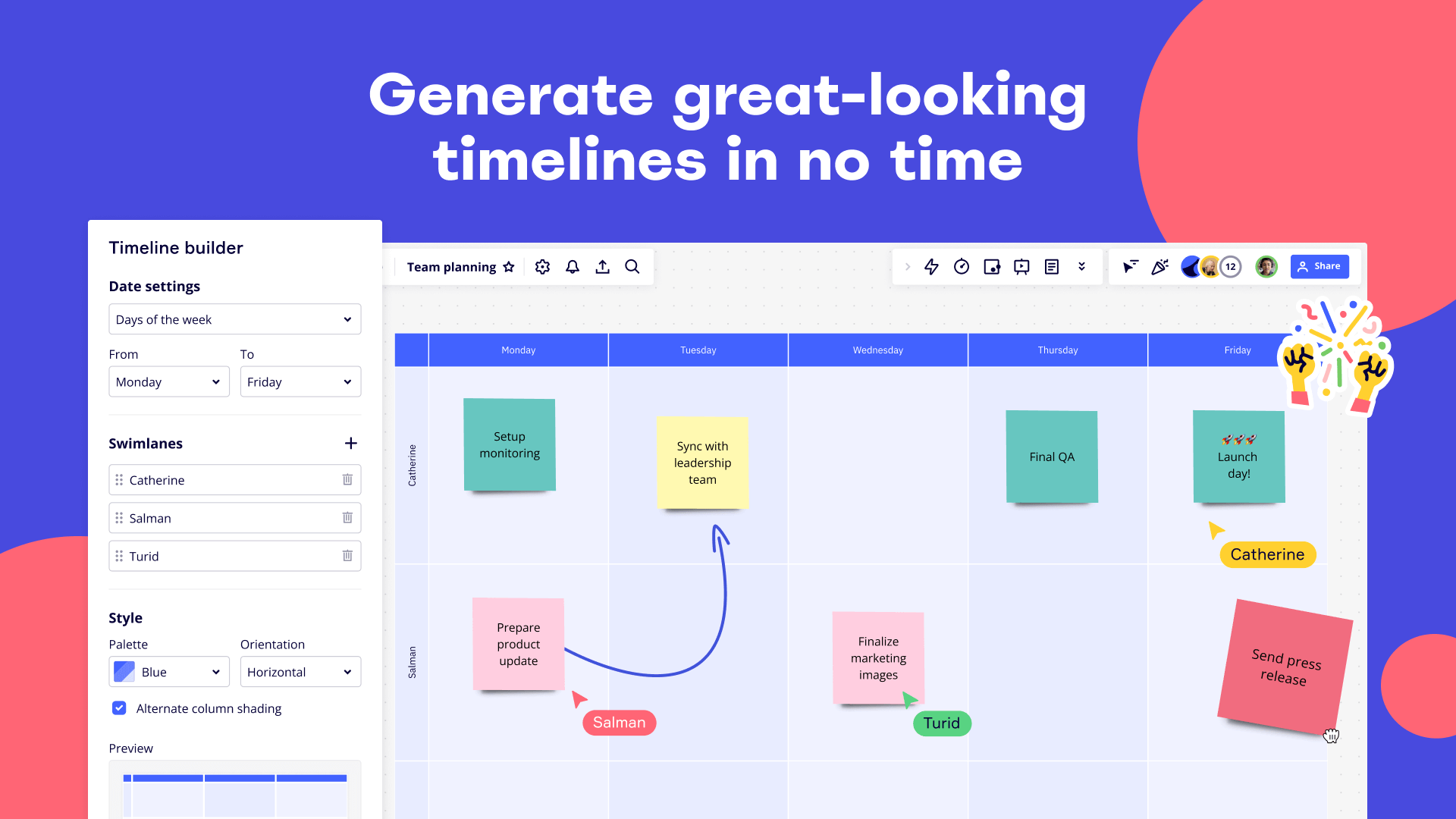 Dashboard improvements: Another request from the Miro Community delivered! From your Miro dashboard, you can now quickly find any board that you recently opened in Recent boards. From the Teams dropdown, you can view team members, manage apps and integrations, and join or leave the team within a matter of seconds. And, as part of our ongoing effort to make Miro more accessible, the dashboard is now compatible with screen readers, and it can be navigated using only a keyboard.
Find teammates faster: To make it easier to find team members by name when sharing boards or mentioning them in comments, you can now type the collaborator's first name and put a space without the suggestions dropping off. And, to avoid the confusion and friction of accidentally sharing a board update with large teams, we've removed the "Notify all members" option from accounts with 31+ members.
Advanced copy and paste: Easily share content from your Miro board outside of Miro with options to copy objects as text or as images. Simply select objects that contain text — including sticky notes, shapes, text, lines, frame titles, tables, and cards — to your clipboard and paste them on any platform. When you copy and paste objects, the pasted text will automatically be separated by line breaks. You can also copy a board object or group of objects as a .png image.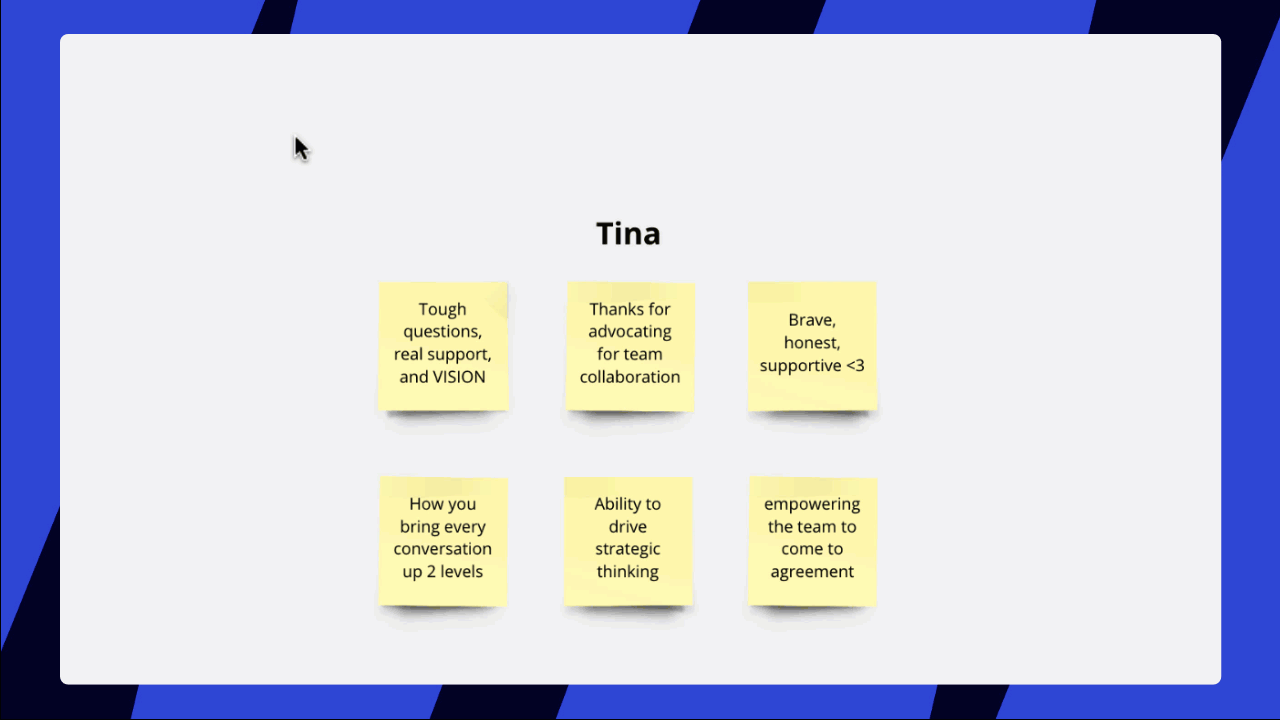 Updates to Miroverse: Our community template gallery now has more than 1,000 templates, plus improvements for publishing and sorting templates. To get your board published in Miroverse, creators on paid plans can now seamlessly submit templates directly from the template submission form. To make browsing more effective, you can now sort templates by recently added, most used, views, and likes.
Advanced security and compliance
Customize data classification labels: Classify and tag data with our updated classification labels. Instead of a set number of classifications (previously, just four), Enterprise Company admins can now tailor the number of data classifications, up to nine labels, to align with your company's policies and guidelines.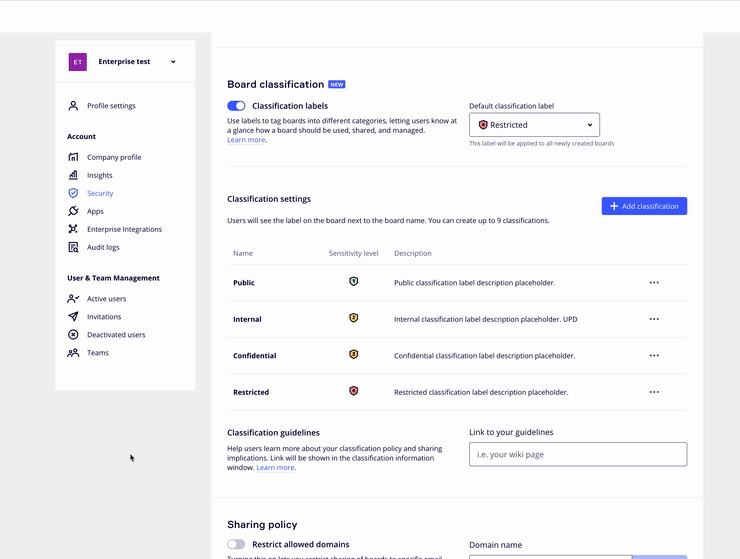 New app request flow (for Enterprise): Now users in your organization can request access to certain apps and integrations with Miro and company admins can choose to approve or deny those requests.
Jira Service Management Integration (for Enterprise): Along with our existing ServiceNow integration, our new integration with Jira Service Management allows admins to streamline day-to-day management of Miro by automating requests for access to a Miro team or an upgraded license.
What will your team create next?
With our latest batch of updates for collaboration, security, and accessibility, tap into even more possibilities for co-creating and launching your next big thing as one connected team. This roundup is just a sliver of what we're developing at Miro. We'll be back next month with more of our newest features, integrations, and updates.
Want to learn even more about Miro's newest updates? Sign up for Miro Next, a virtual event on May 18, where you'll learn how to empower hybrid teams to do more.
---
Find out about our latest product changes – Sign up here