Meet your new favorite
remote collaboration tool

Miro is a fun (and free!) remote collaboration tool that enables your team to work together any time,
anywhere. From brainstorming and strategy to design and execution, it has everything you need to
collaborate remotely.

Loved by over 5 million users at great companies

Why is remote
collaboration
challenging?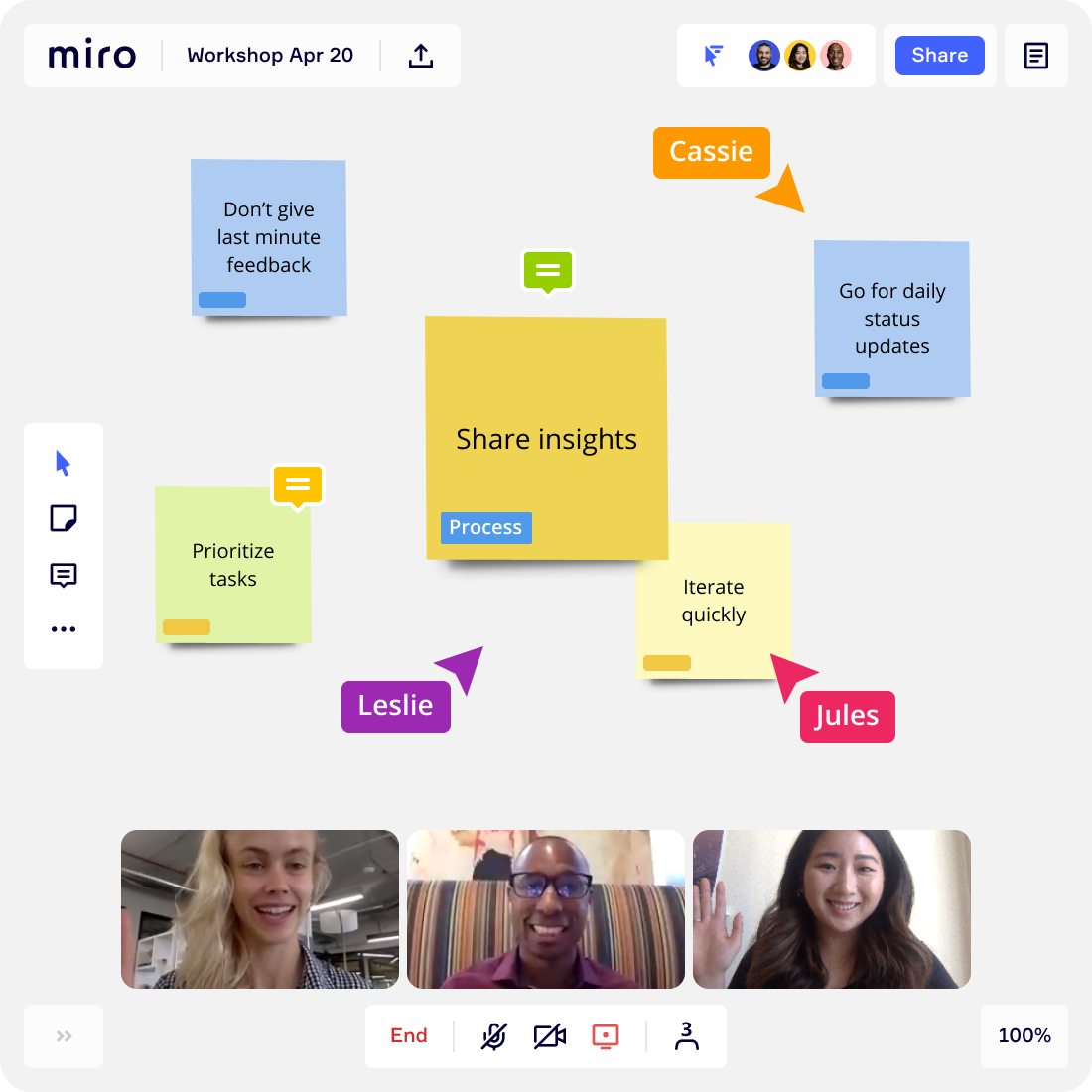 Whether you're on a distributed team, work from home,
or are temporarily remote, you've probably
noticed that miscommunication happens when you're
remote. And misunderstandings create anxiety that
affects team morale, engagement, productivity, and
innovation over time.
That's why digital communication and collaboration
is essential to the success of any remote team. Along
with tools like messengers, task trackers, and video
conferencing, Miro's real-time collaboration tool
helps your team stay connected.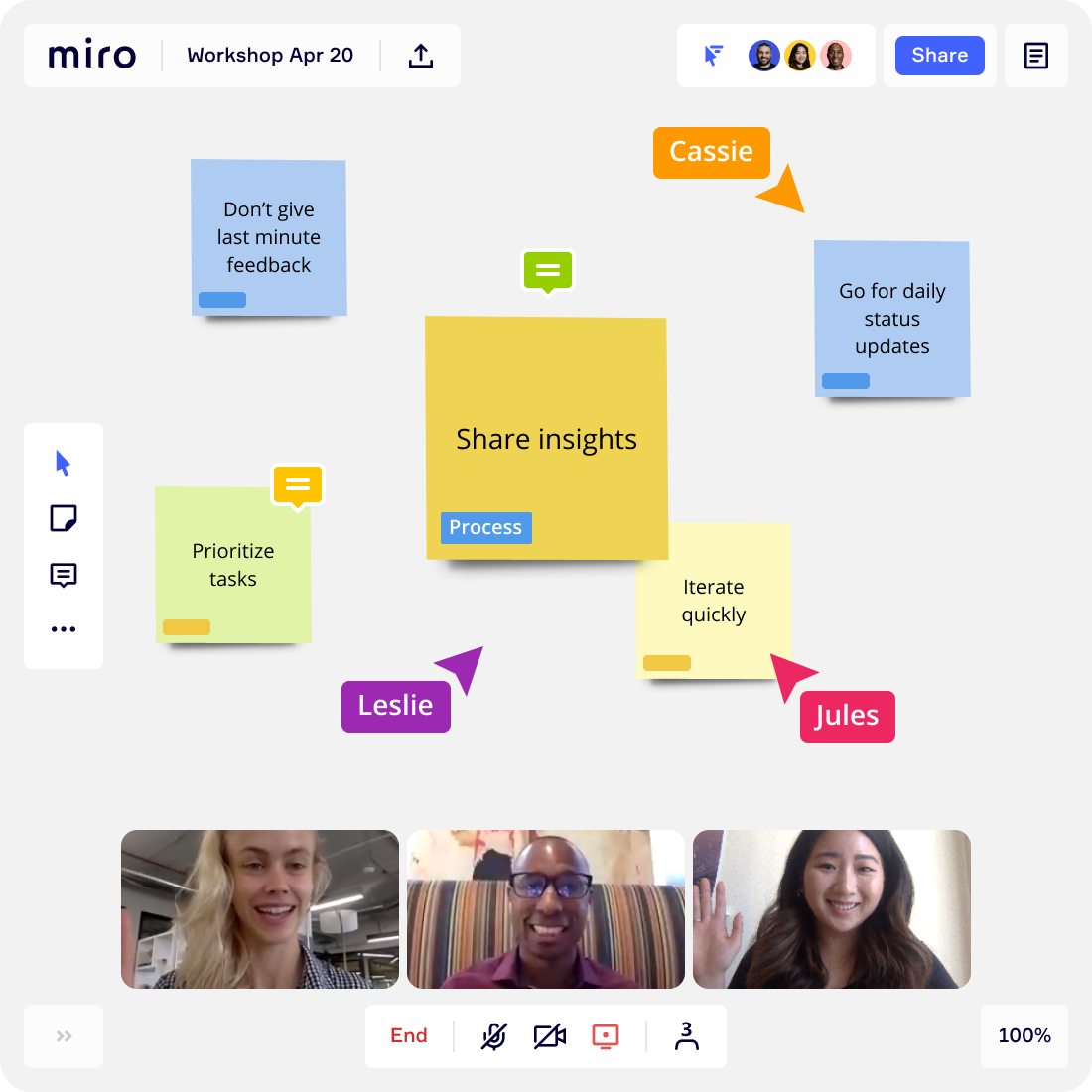 How Miro helps teams
collaborate remotely

Think of it as an online whiteboard that's so much better than the real thing. It makes
remote collaboration as easy as picking up a dry erase marker.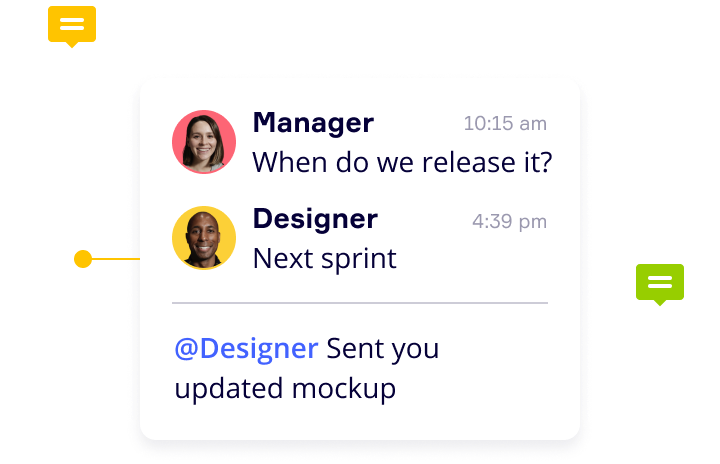 Online collaborative
whiteboarding

Miro provides an engaging, intuitive collaboration
experience with multiple options for real-time or
asynchronous teamwork. The whiteboard is easy to
customize and use for everything from idea
generation to project management.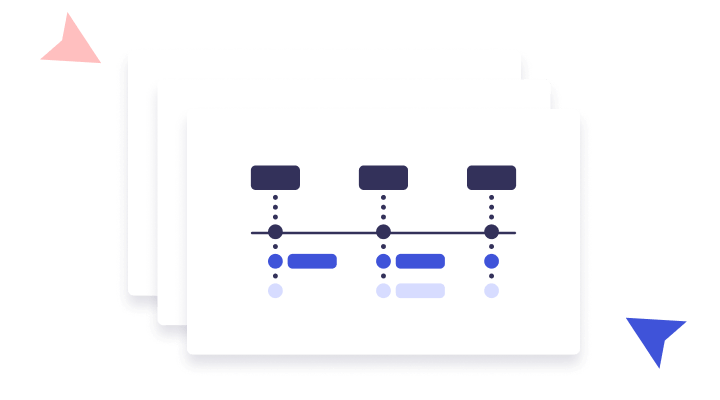 A vast library of templates

It's easy to capture and structure ideas using one of
our many templates. With our online whiteboard, you
can easily do things like brainstorming, planning
projects, creating org charts, and mapping out
information.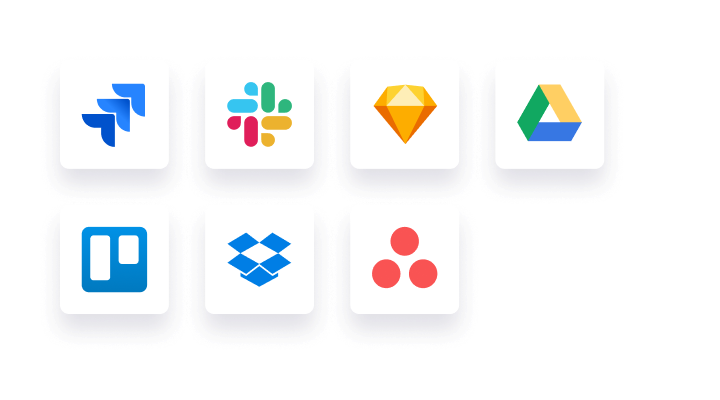 Integrates with web apps

Miro offers multiple software integrations, so you
can hook it up to your favorite apps and centralize
all the moving parts of a project. Our software
connects with tools like JIRA, Slack, Confluence, and
Trello, just to name a few.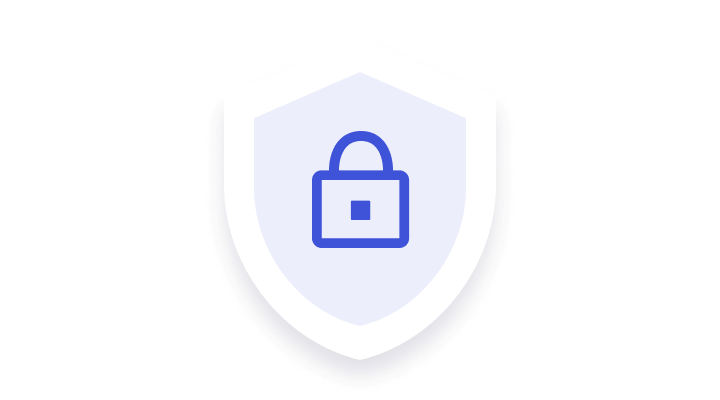 Secure & fast

Miro is lightning fast, making it easy to collaborate
instantly. And you can rest easy knowing privacy and
security has been built into the fabric of the
platform, including the option to add advanced
security and compliance controls.

Tips for successful remote
collaboration

How do you best collaborate and stay connected from different locations? We've got
you covered. Here are three essential tips to get you started.

Establish communication
best practices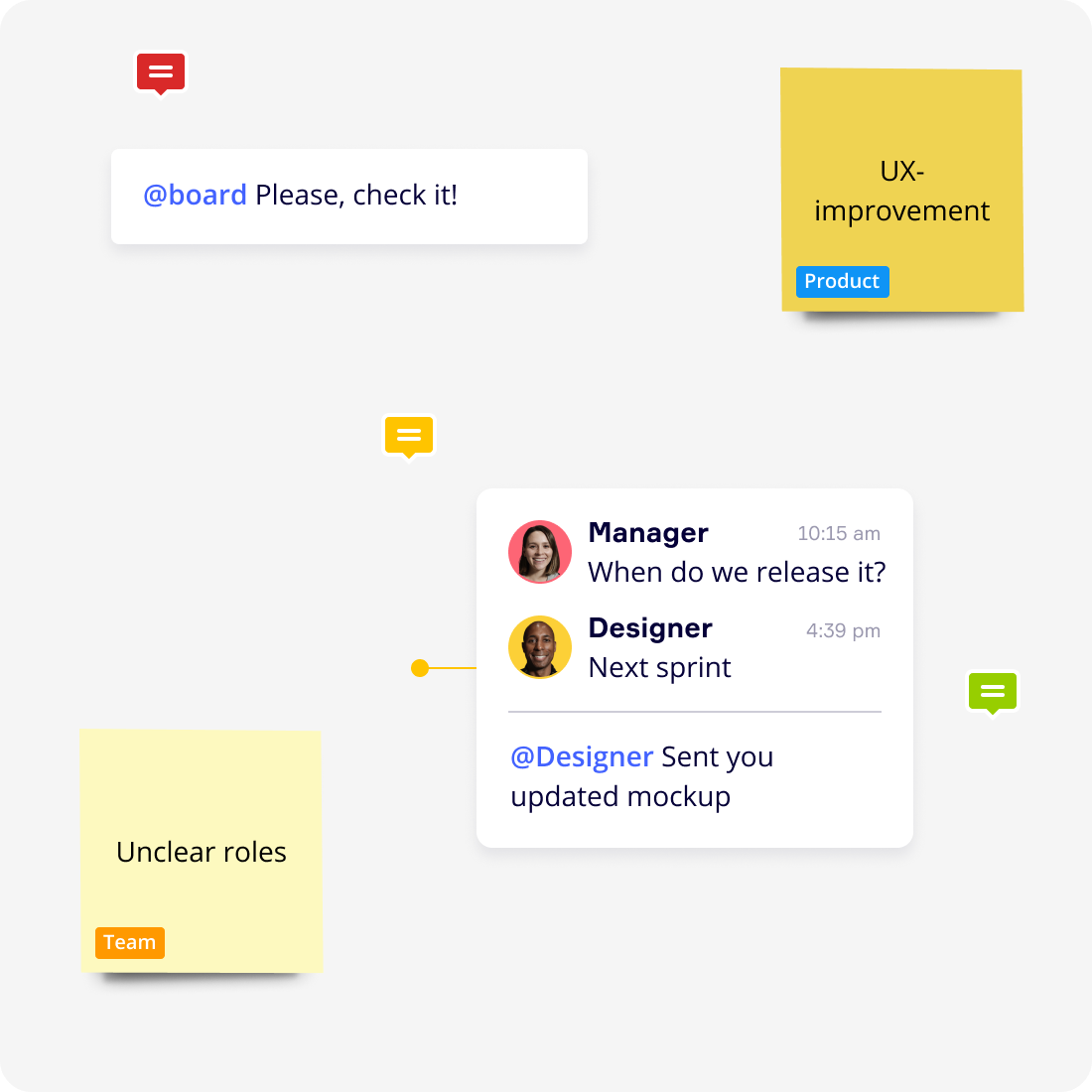 To avoid pesky misunderstandings among your team,
make sure to set communication best-practices in
your daily routine. Use communication platforms,
like messengers and video conferencing tools, then
set up regular check-ins. Keep dialog open and
flowing on the daily. Don't go a day without checking
in with your team via some form of communication.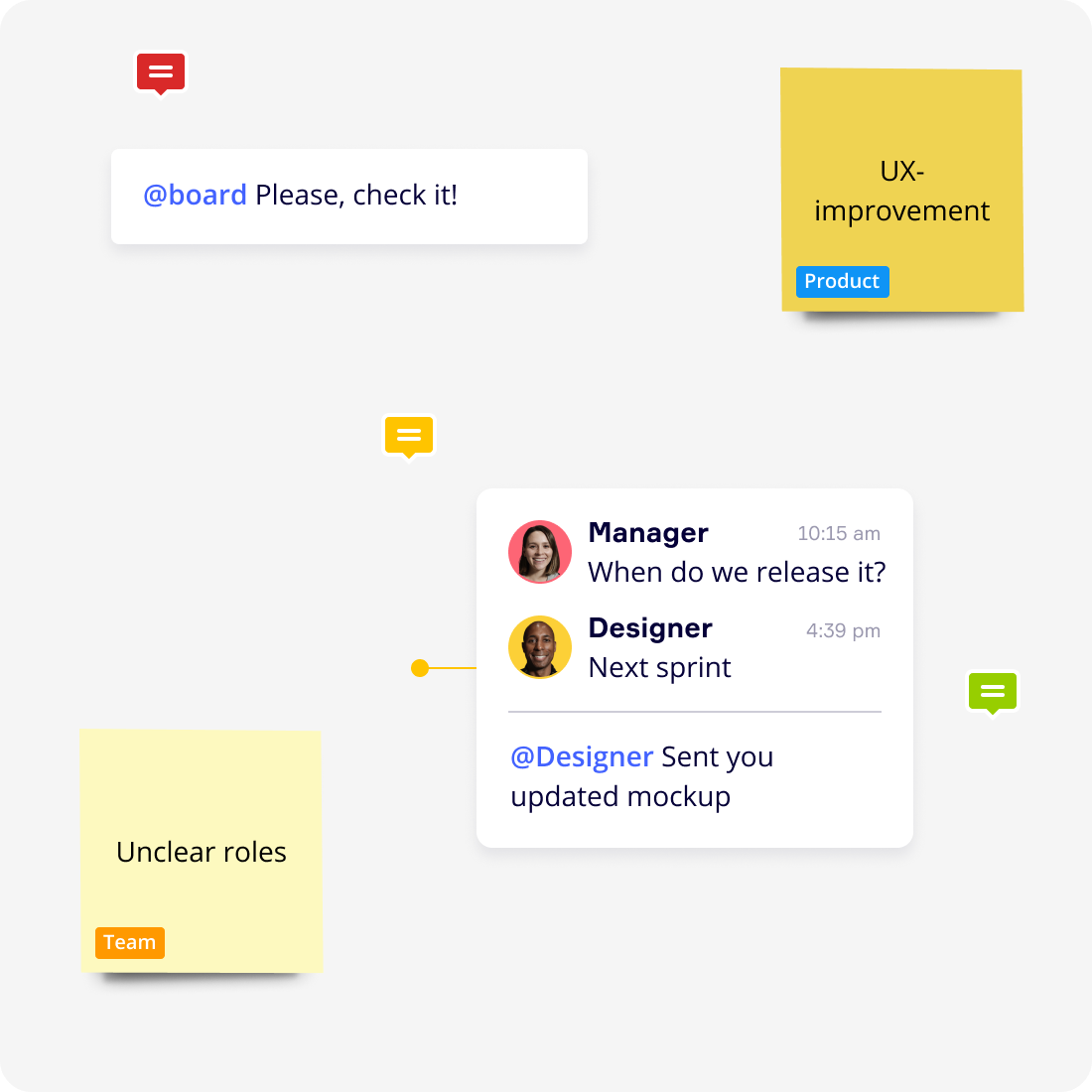 Keep everyone 

in the know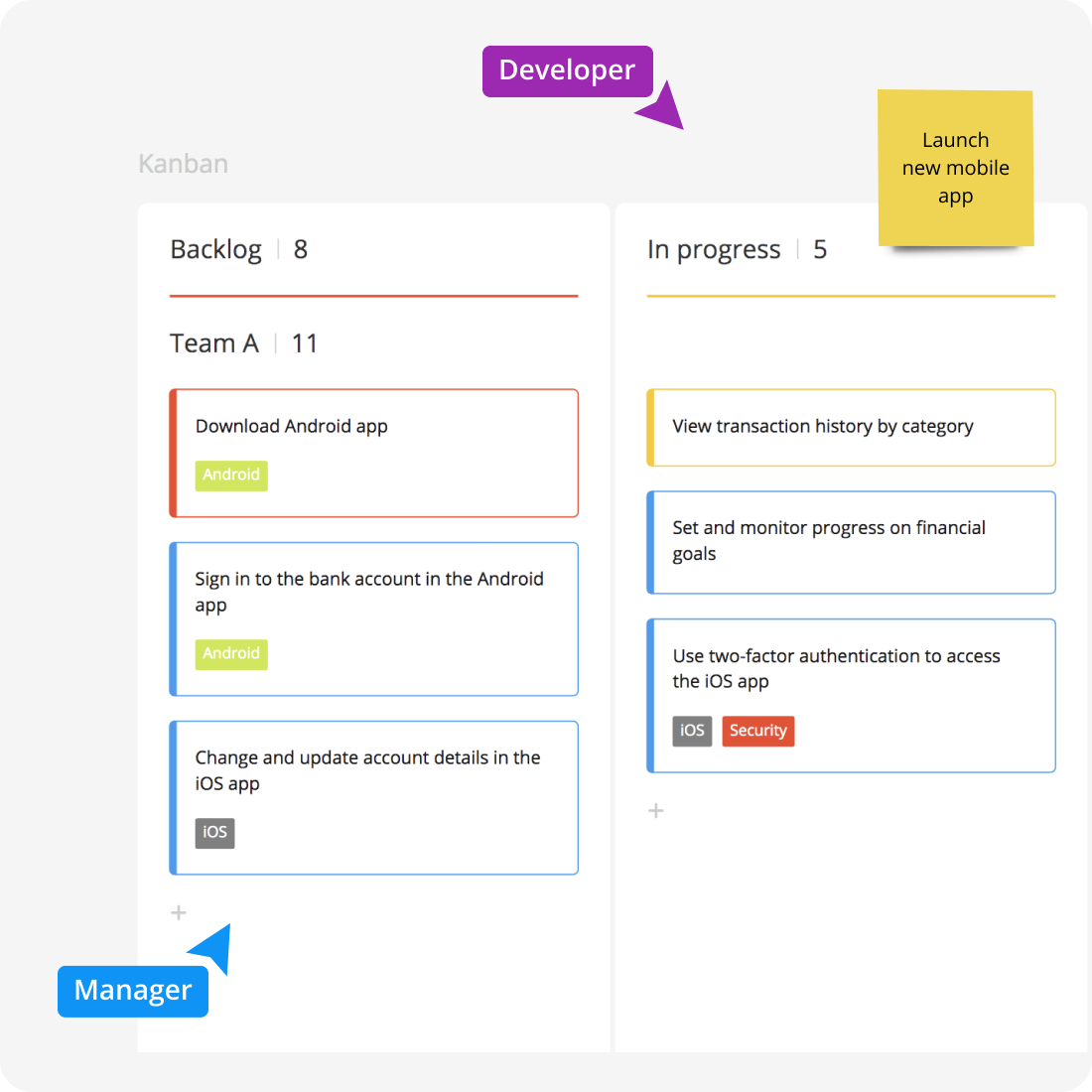 Centralize all project information and use task
trackers that provide transparency into what you're
working on. Provide regular updates via meetings or
daily stand-ups so everyone knows what everyone
else is doing. This also creates a culture of
accountability.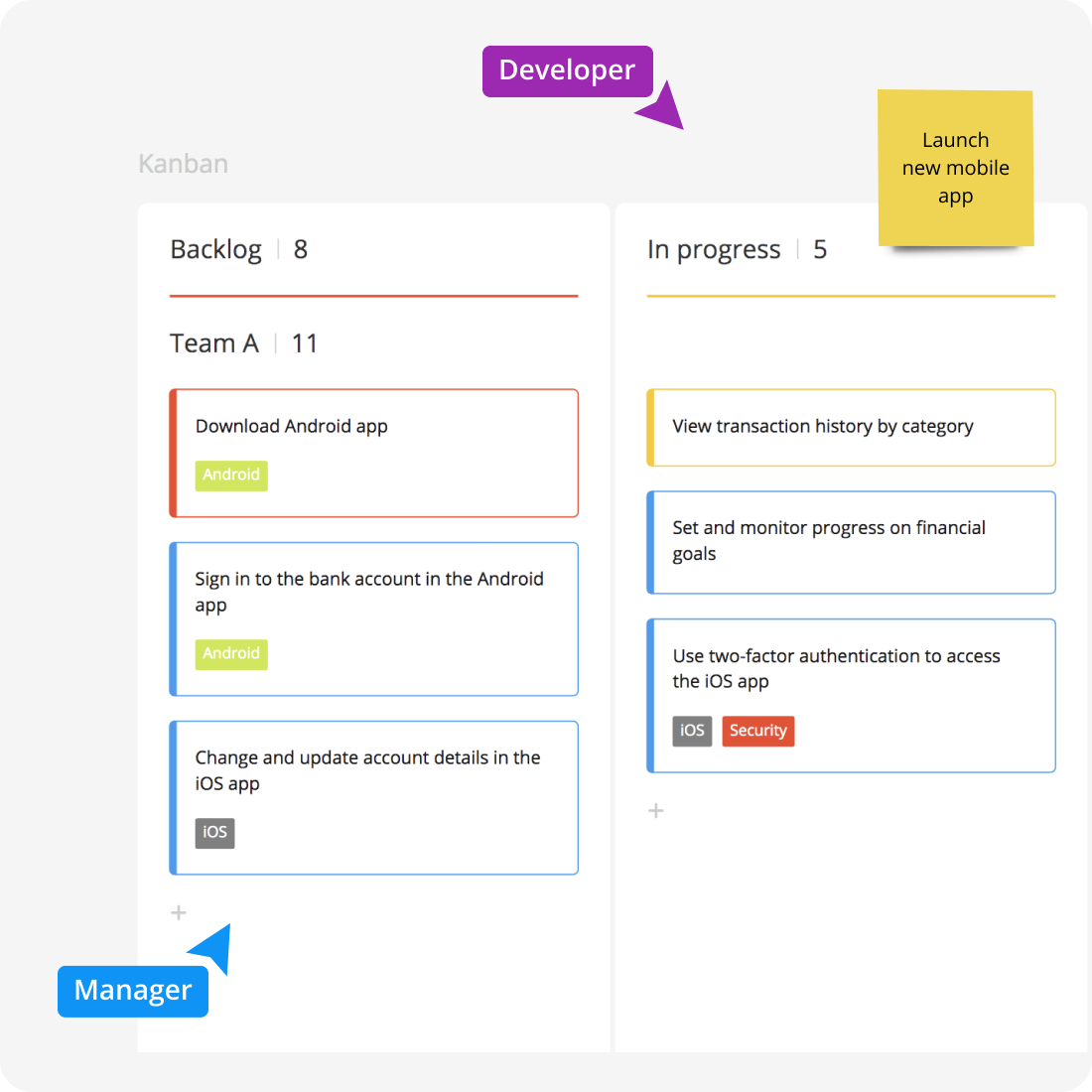 Engage with real-time collaboration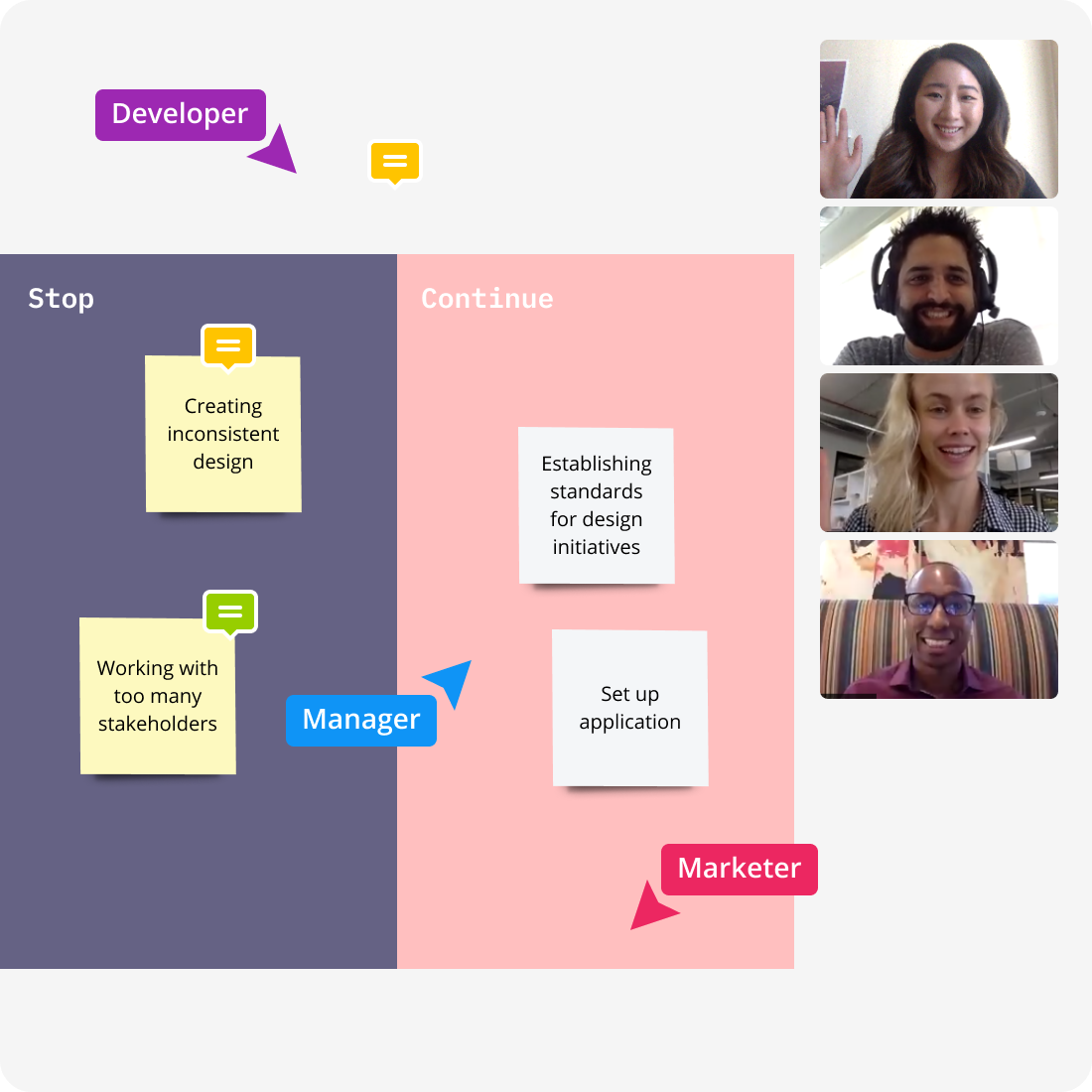 Keep your team connected and engaged by
collaborating as much as possible. Use Miro, Google
Docs, or other tools for brainstorming ideas, sharing
visual references, mapping information, or keeping
track of tasks.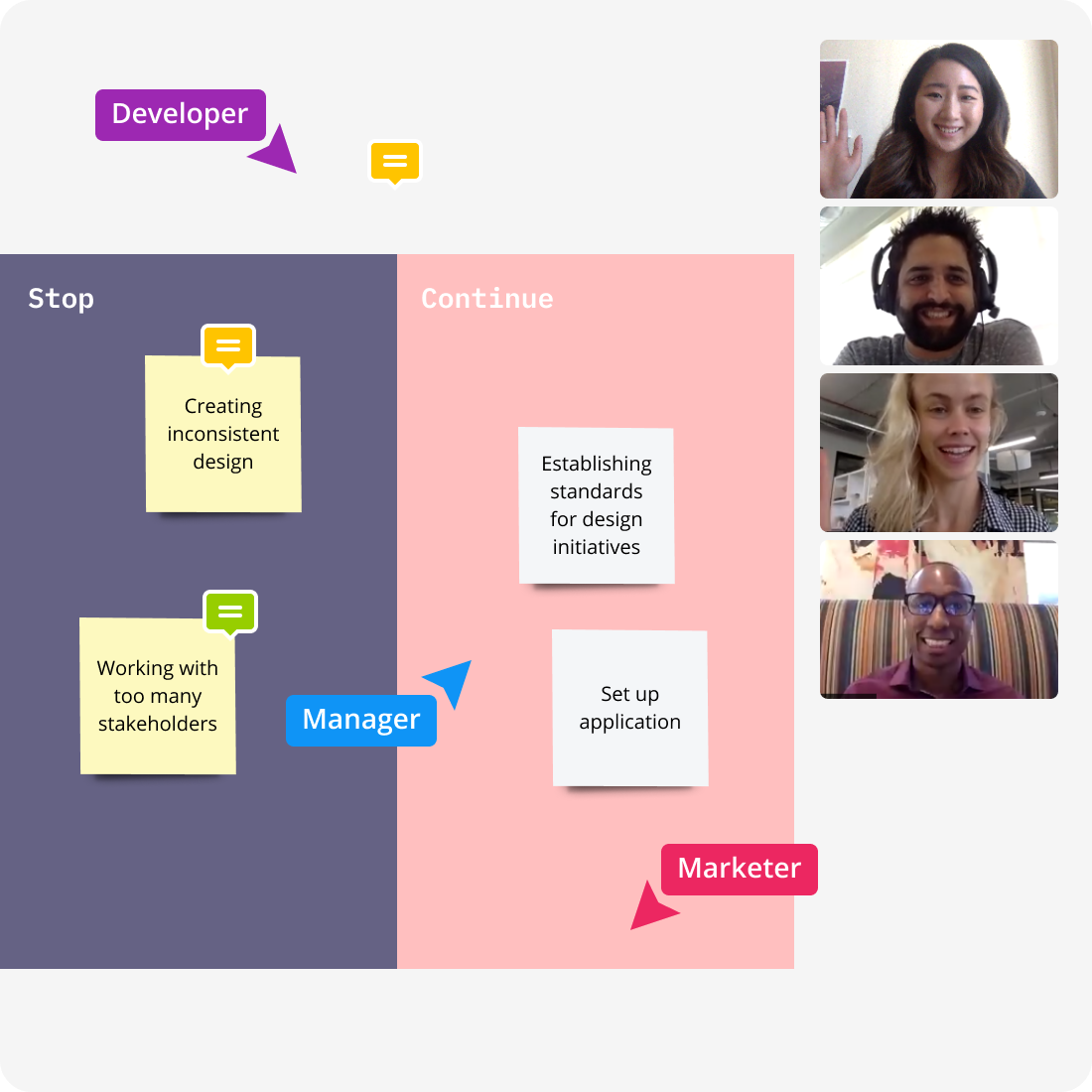 Maintain balance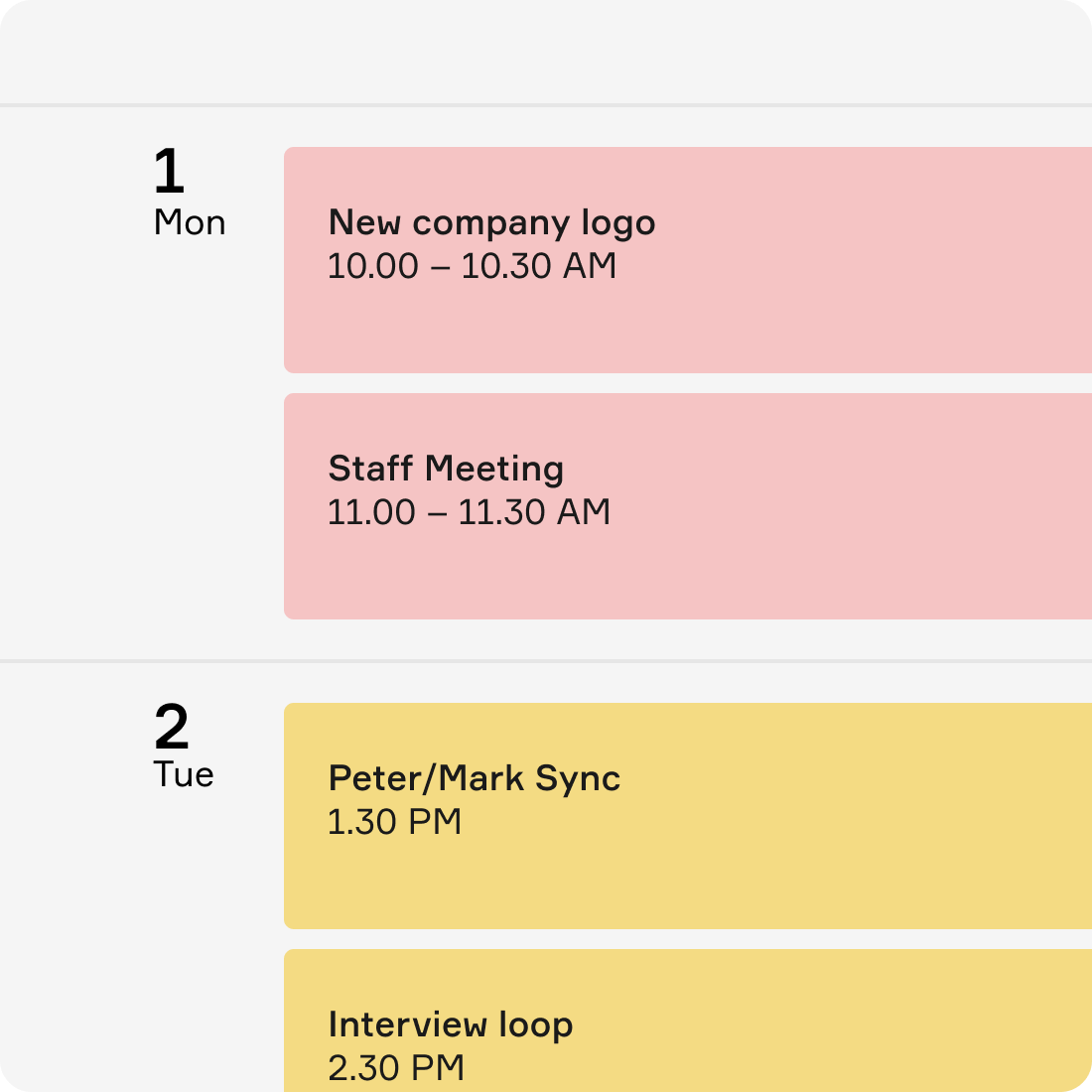 When you work from home, you can sometimes feel
pressure to respond to messages right away. Instead
of feeling guilty, communicate where you are by
updating your messenger status and setting up
calendar blocks. Let people know when you're
available, when you're offline, and when you're busy
with top priorities.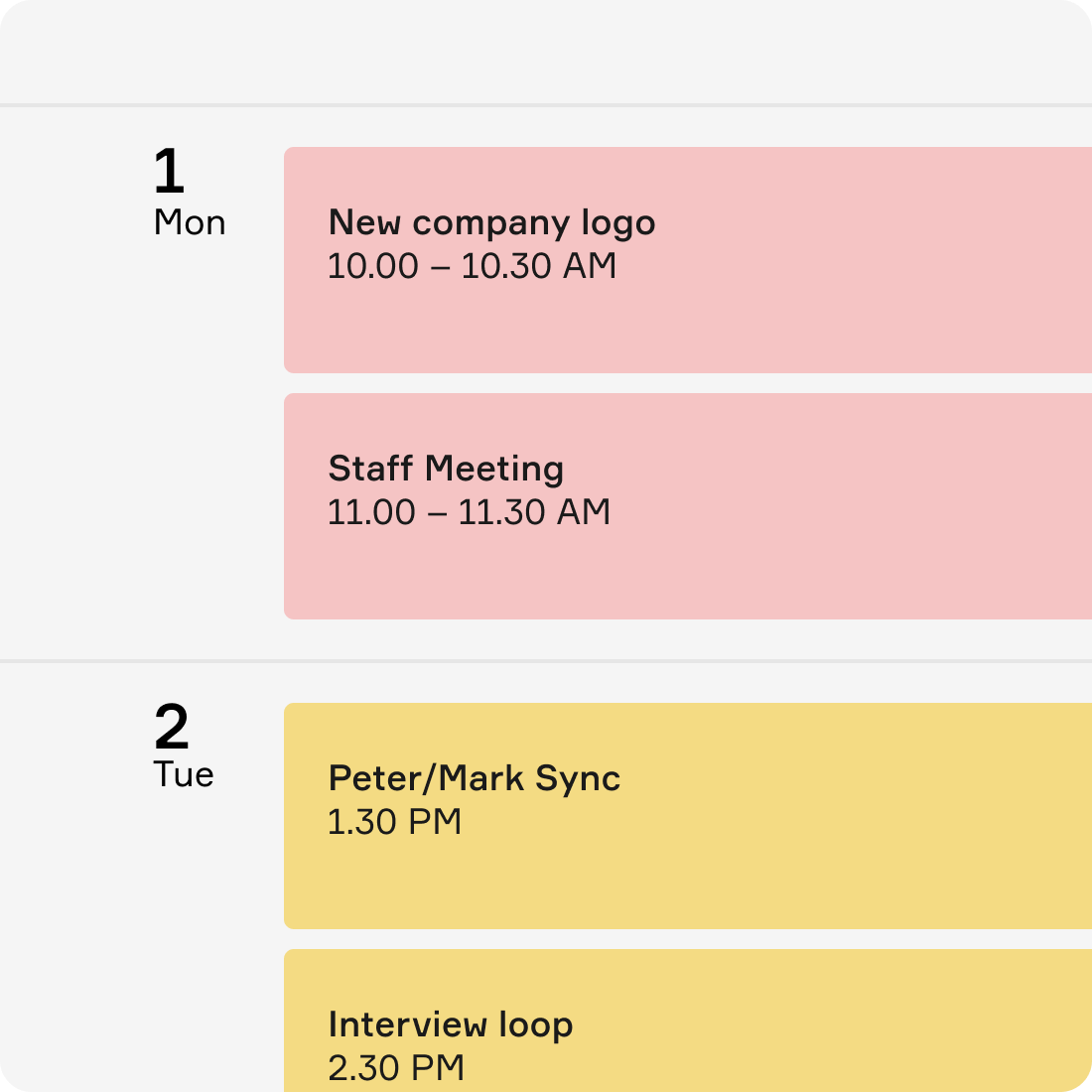 Ready to start collaborating remotely?
Sign up to try Miro for free!