Miro for Product Development
In this on-demand webinar, listen to Miro's Chief Product Officer, Varun Parmar, and Applied Framework's Chief Innovation Officer, Luke Hohmann, as they discuss the biggest challenges and opportunities facing Product Development and Agile teams today. Plus, you'll discover some of Miro's recently launched product capabilities for Product Development.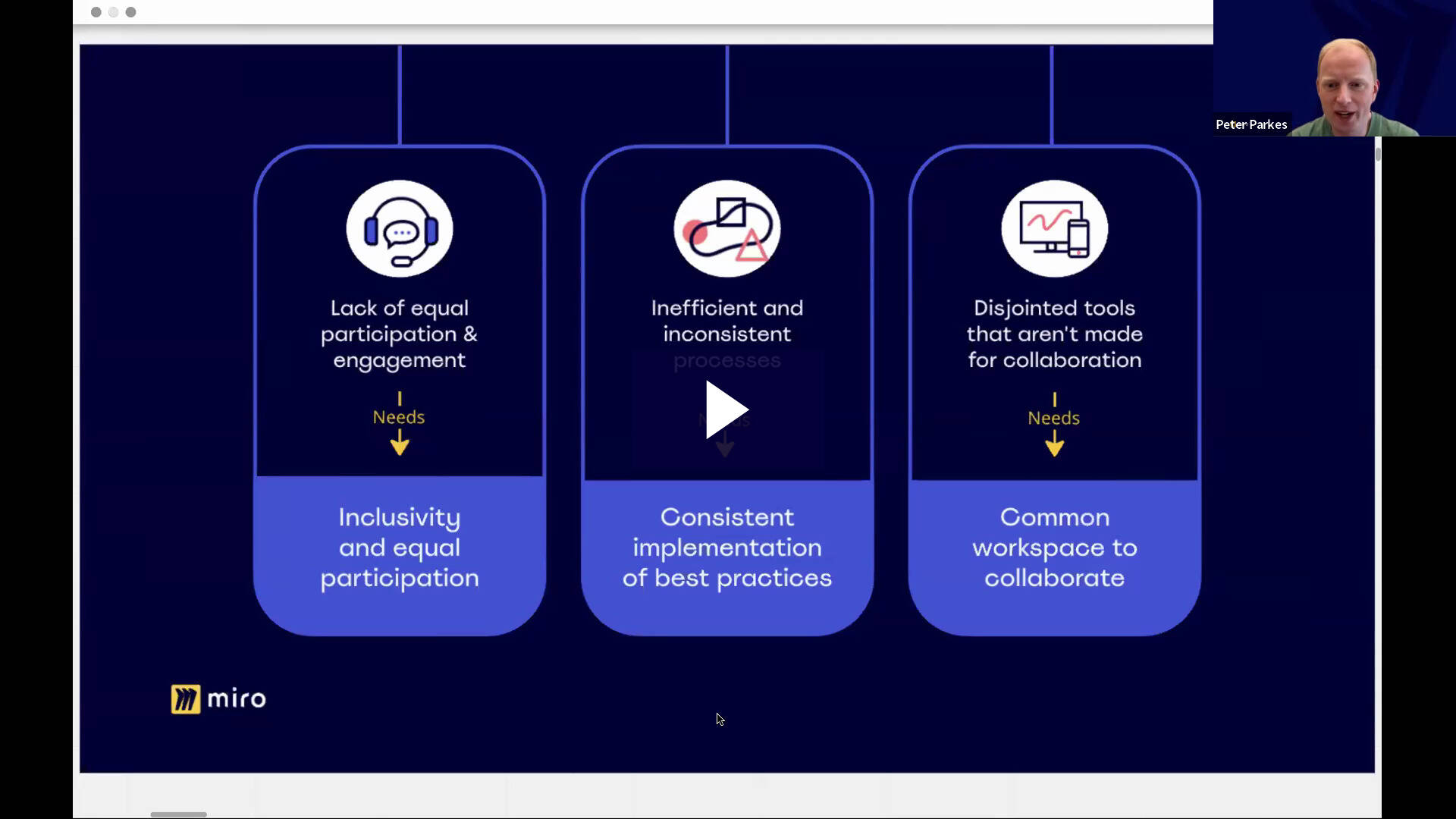 Feature overview
We hope you're as excited as we are to start using Miro's newest capabilities for Product Development.

Want to learn which capabilities are available to you? Take a look at the overview on the left to learn more about feature availability across Miro price plans.
Feature overview
See more Miro for Product Development