Boost your development workflow
with a whiteboard for remote
collaboration

Miro's virtual booth at the GitHub Satellite Virtual Event 2020

Loved by over 5 million users at great companies

Watch the Miro demo
for developers

On May 6, 2020 Miro Customer Success showed how to use Miro
to help remote product development be collaborative,
cross-functional and agile.

Use Miro to help your team
execute faster

Align on priorities
and team capacity
from the start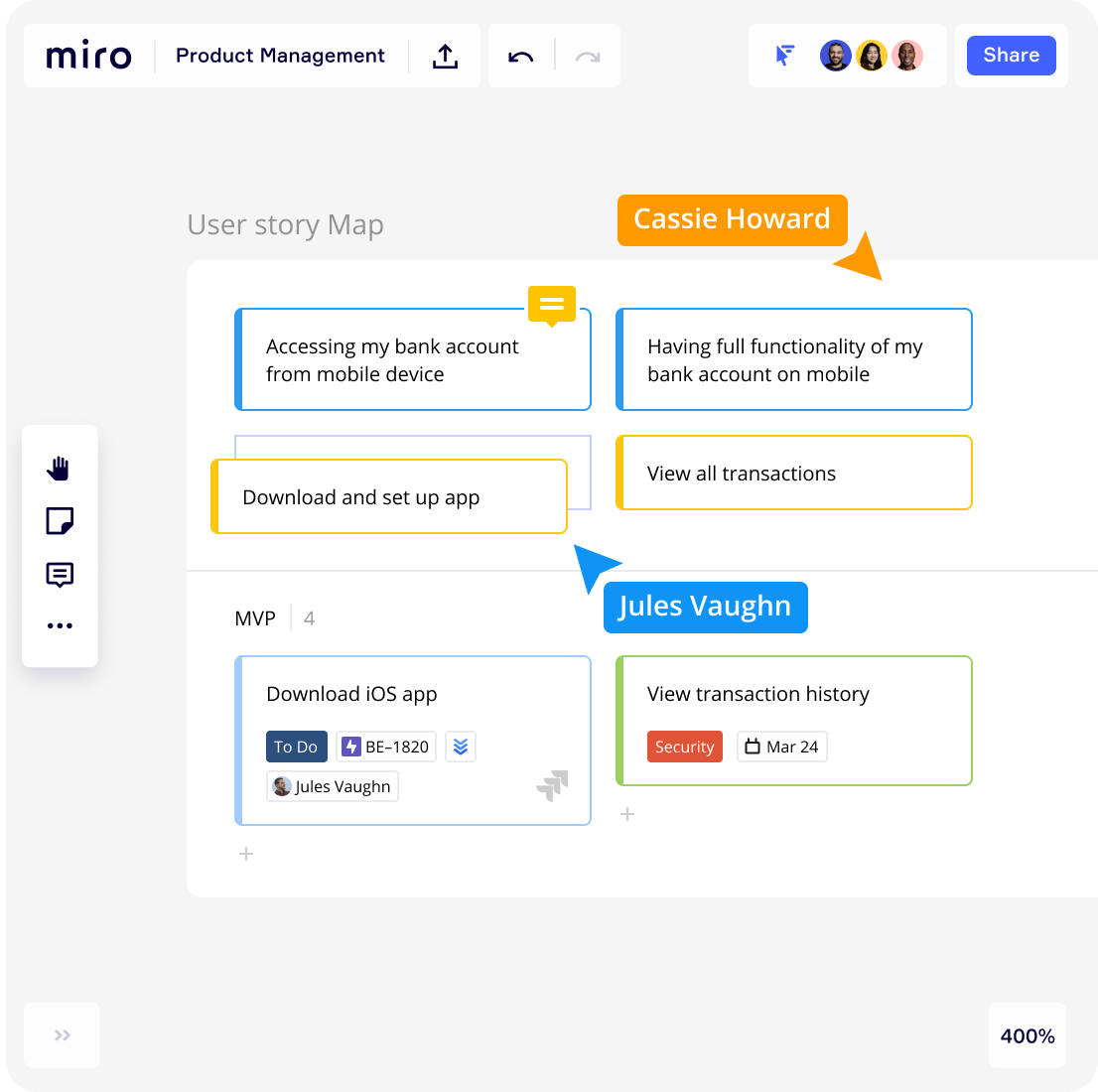 Miro enables teams using GitHub public repository
to sync together remotely during Agile meetings
like story sizing, sprint planning, PI planning or
retrospective.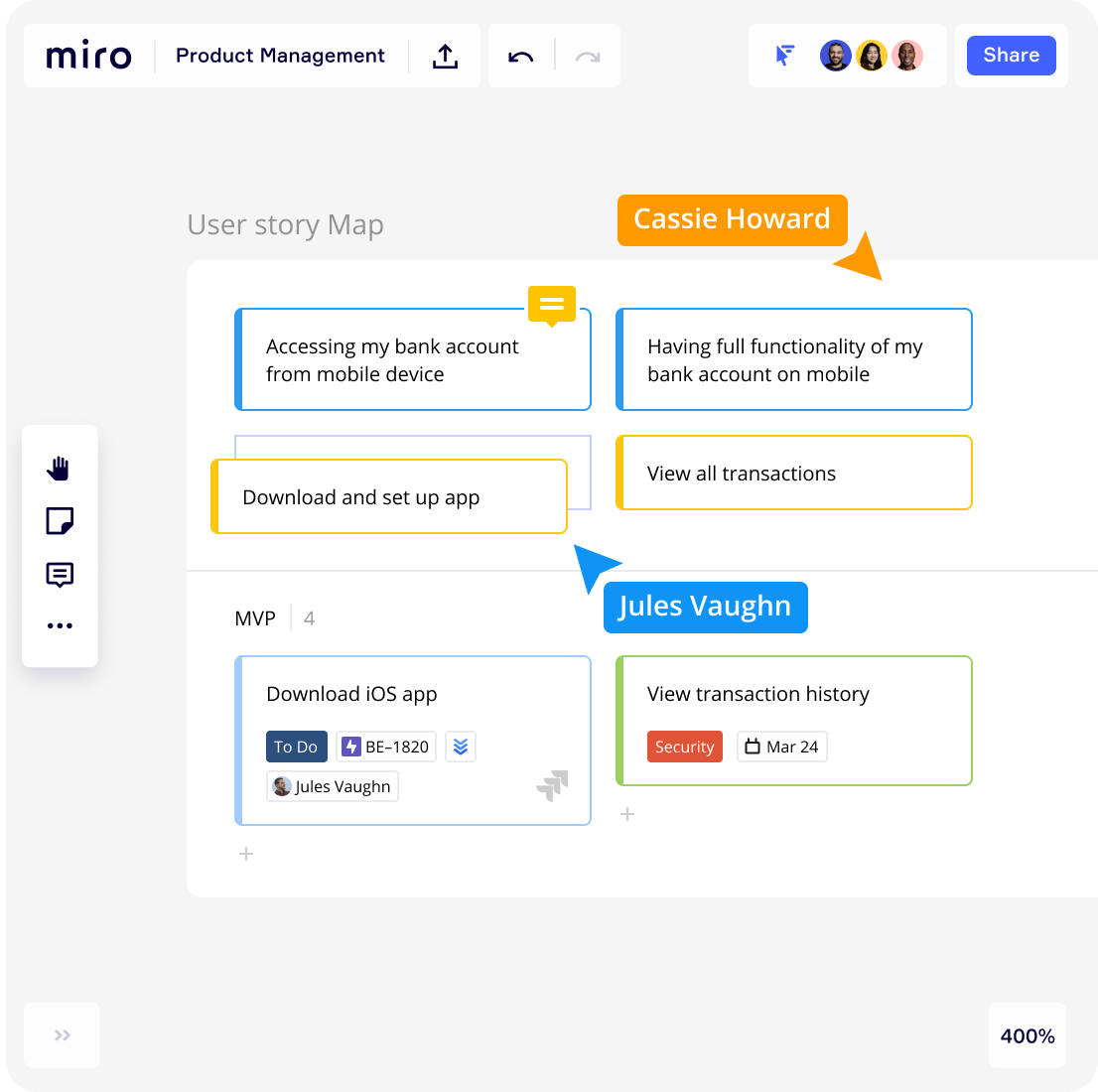 Think over increments visually
and optimise execution starting
from ideation

Easily build an architectural diagram, process flow or a
block-scheme with all the dependences. Share with your team to
discuss the bottlenecks.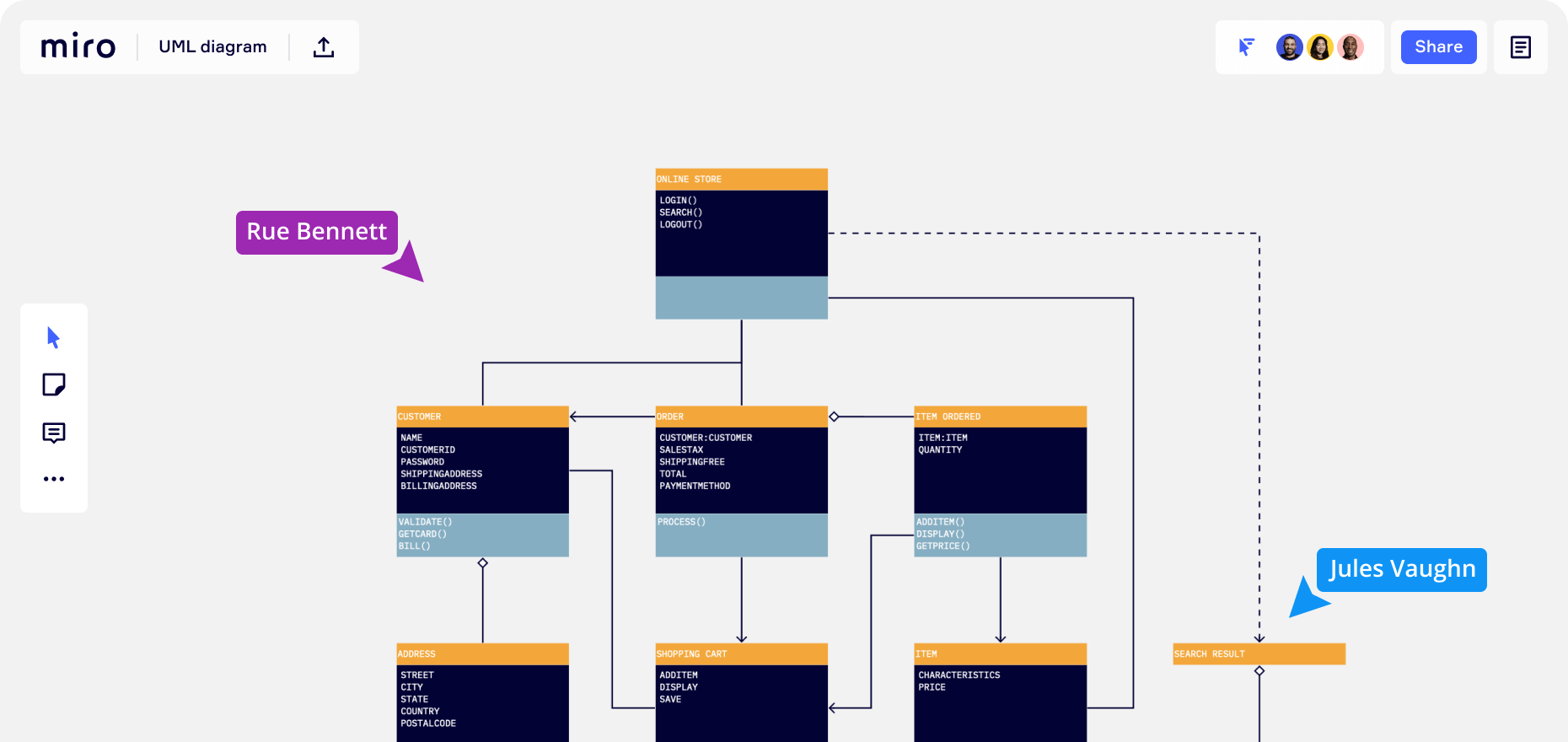 Optimise decision-
making for a
larger cross-
functional team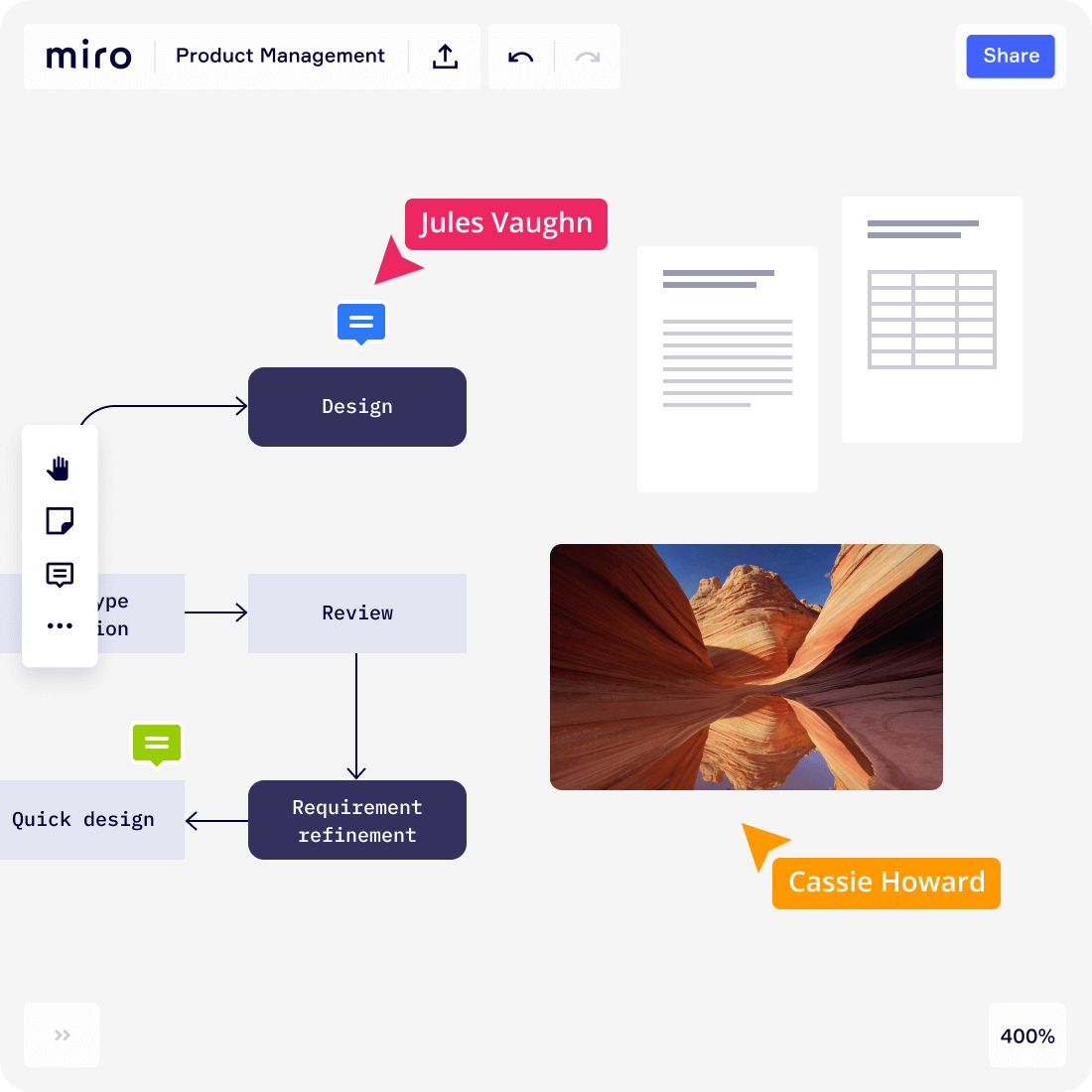 Store relevant research, design assets, documents,
schemes, and diagrams in one place on Miro. Provide
other stakeholders the visibility and ability to access
the data and make decisions faster.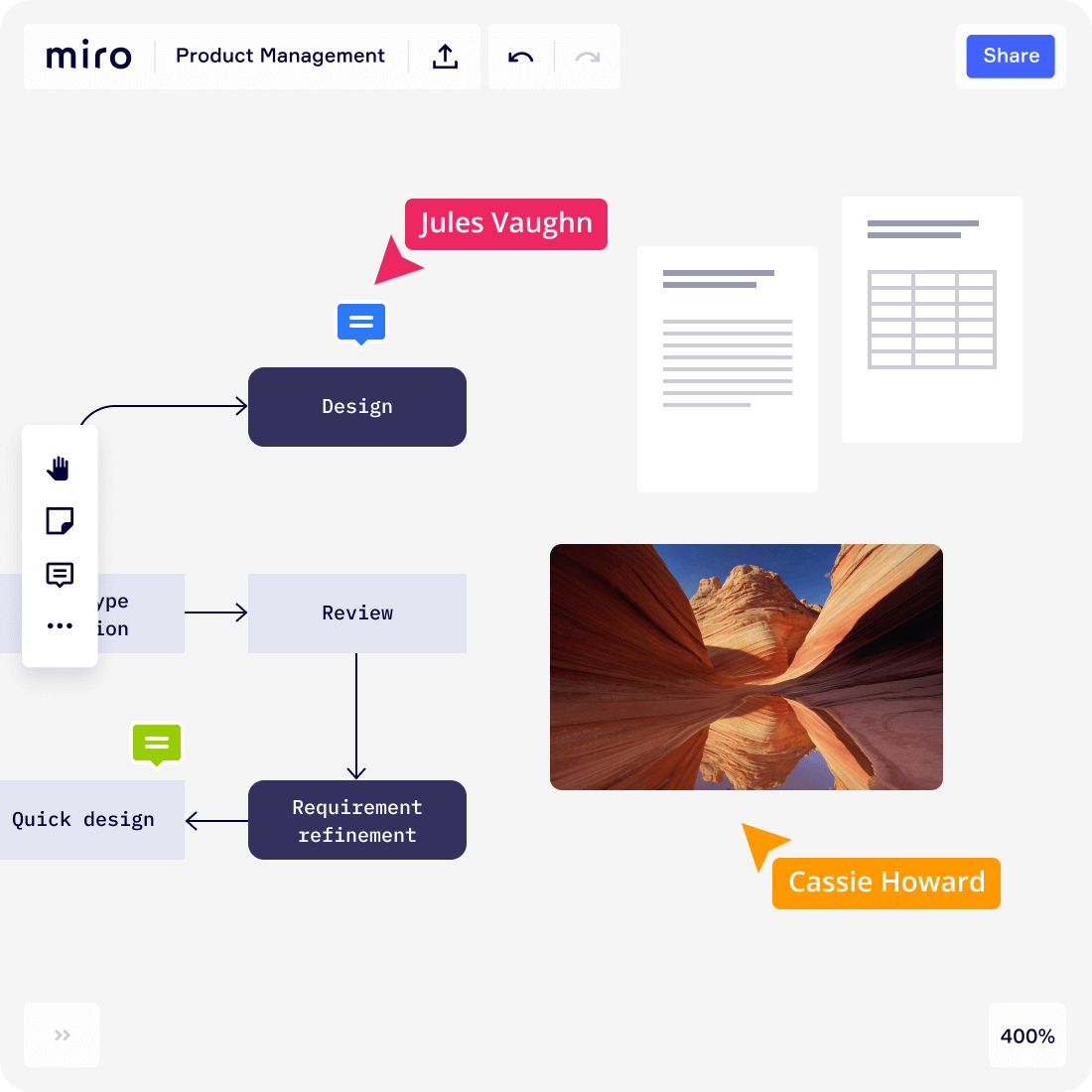 Scale the best practices

Run remote retrospectives, standups and more all from Miro's
infinite canvas. Look back on past results, track progress
visually, and improve over time.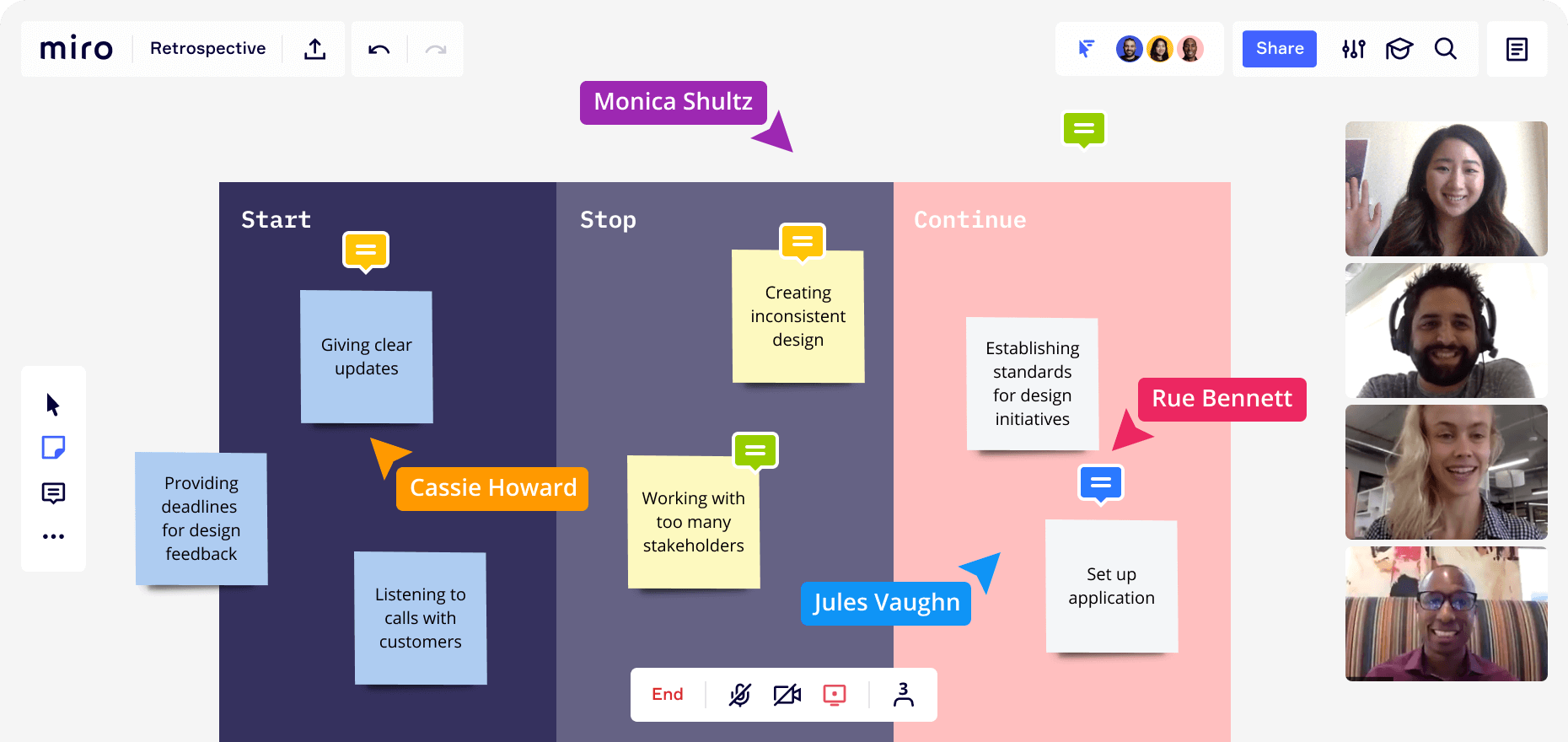 Join over 5 million users

Start for free — upgrade anytime.

Collaborate smarter
with custom plugins
and integrations

1
Read the
short intro
on what possibilities Miro
Developer Platform opens to developers.
Join over 5 million users

Start for free — upgrade anytime.